LOCATION
The Club at SEA, Concourse A is located on the second level, across from Gate A11, at the far end of the concourse. It is accessible from all Concourses via the Satellite Transit System (STS) - an underground train - if you are arriving/departing from one of the Satellites, or by walking from gates on Concourses A, B, C and D. Seattle is a time consuming airport to navigate - plan on at least 20 minutes to reach this Club from the North Satellite, the South Satellite, and some gates on Concourse C and Concourse D.
There is a second Club on the South Satellite, but access to that club is restricted between 10 am and 2 pm to First Class and Business Class passengers on ANA, Asiana, Condor, Emirates, Hainan, Icelandair, and Lufthansa, and others.
SETTING
The Club features comfortable seating and a relaxed environment. It overlooks the interior gate area on one side, and the land-side streets leading away from the terminal on the other side.
AMENITIES
The Club features a fully staffed bar with complimentary beer, wine, and spirits. Vegetables, pita, dips, soup and sandwiches are available during lunch and dinner; and bagels, pastries, crepes, and eggs are available during breakfast.
Complimentary WiFi is accessible through the airport's internet.
OFFICER WAYFINDER'S REVIEW
The staff was very friendly and it's always nice to have access to complimentary drinks. Food options are better than the Club on the South Satellite.
I prefer this Club over the one on the South Satellite. It is larger and less crowded.
If you already have access to The Club through Priority Pass or another membership, this Club is adequate, though not as nice as airline branded lounges or Amex Centurion Lounges. If you don't have access to The Club, I would only consider purchasing a Day Pass if you have a relatively long layover, though access is supposedly capped at 3 hours. Even then you're probably better off just buying a nice meal somewhere in the terminal.
RELATED CONTENT
Lounge Review: No ramp views, but ample seating and good food options at this Priority Pass lounge.
Lounge Review: Excellent ramp views, but tired furnishings at this Seattle Priority Pass lounge.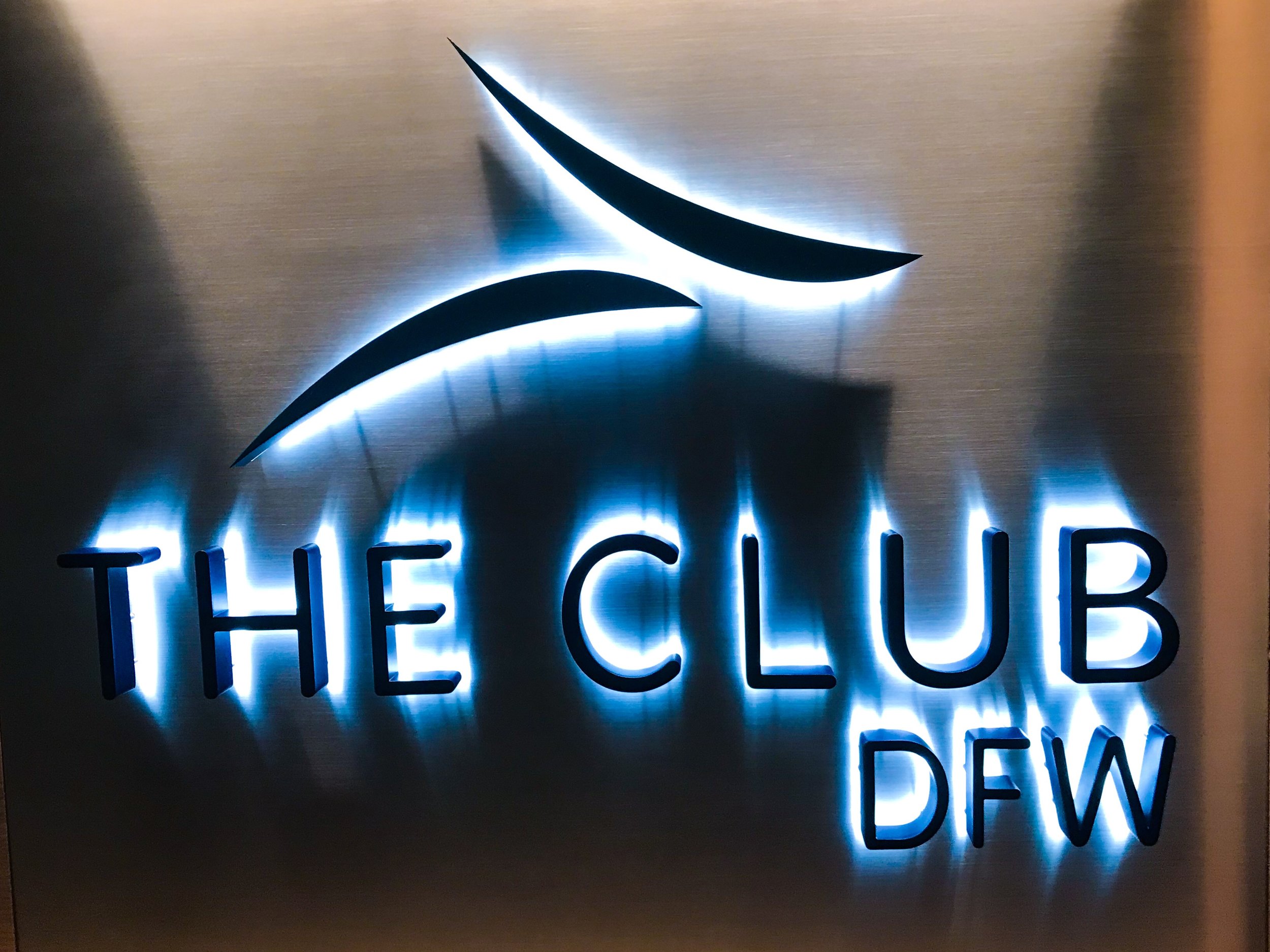 Lounge Review: Strange layout at this Dallas/Ft. Worth Priority Pass lounge.