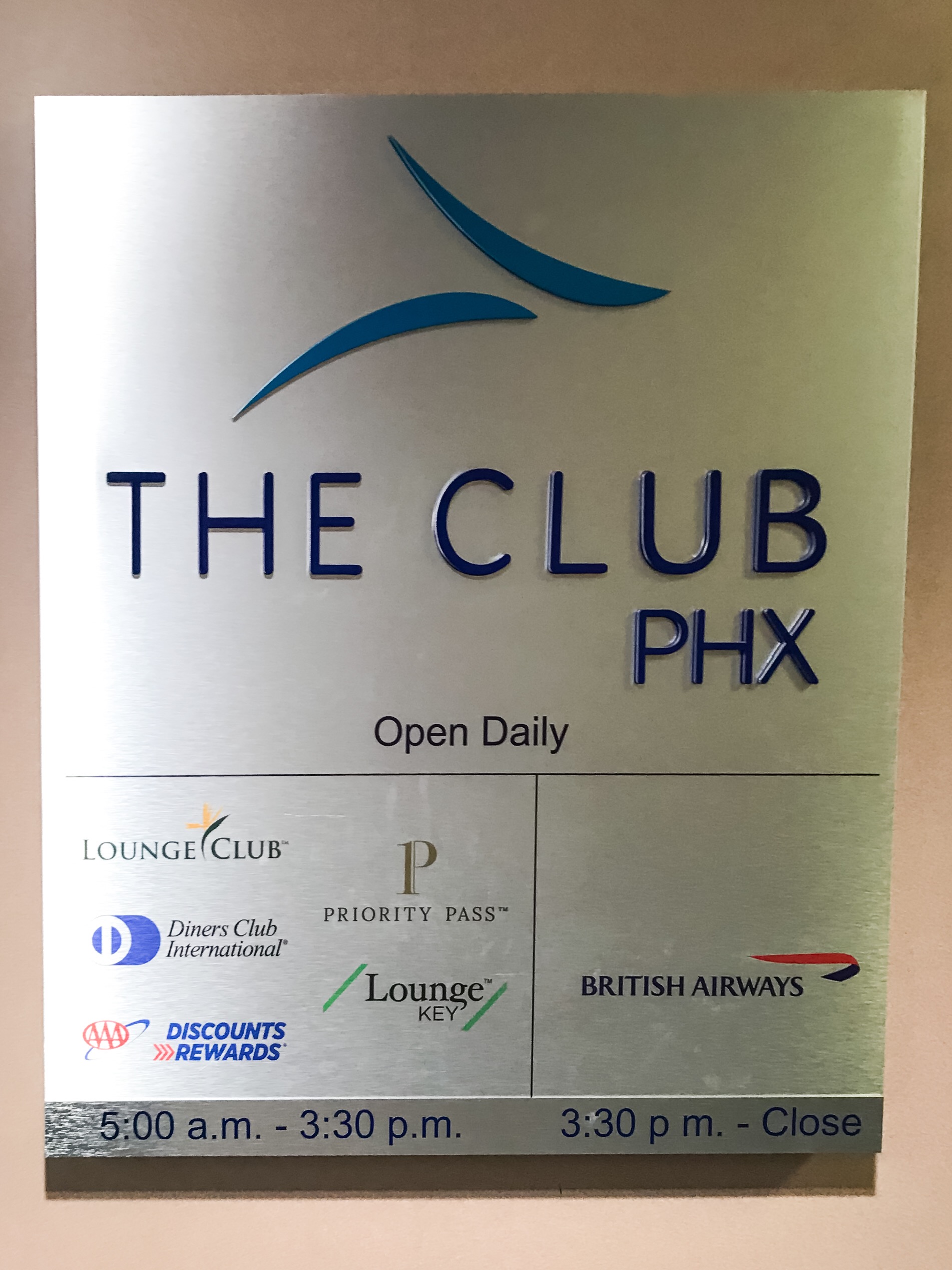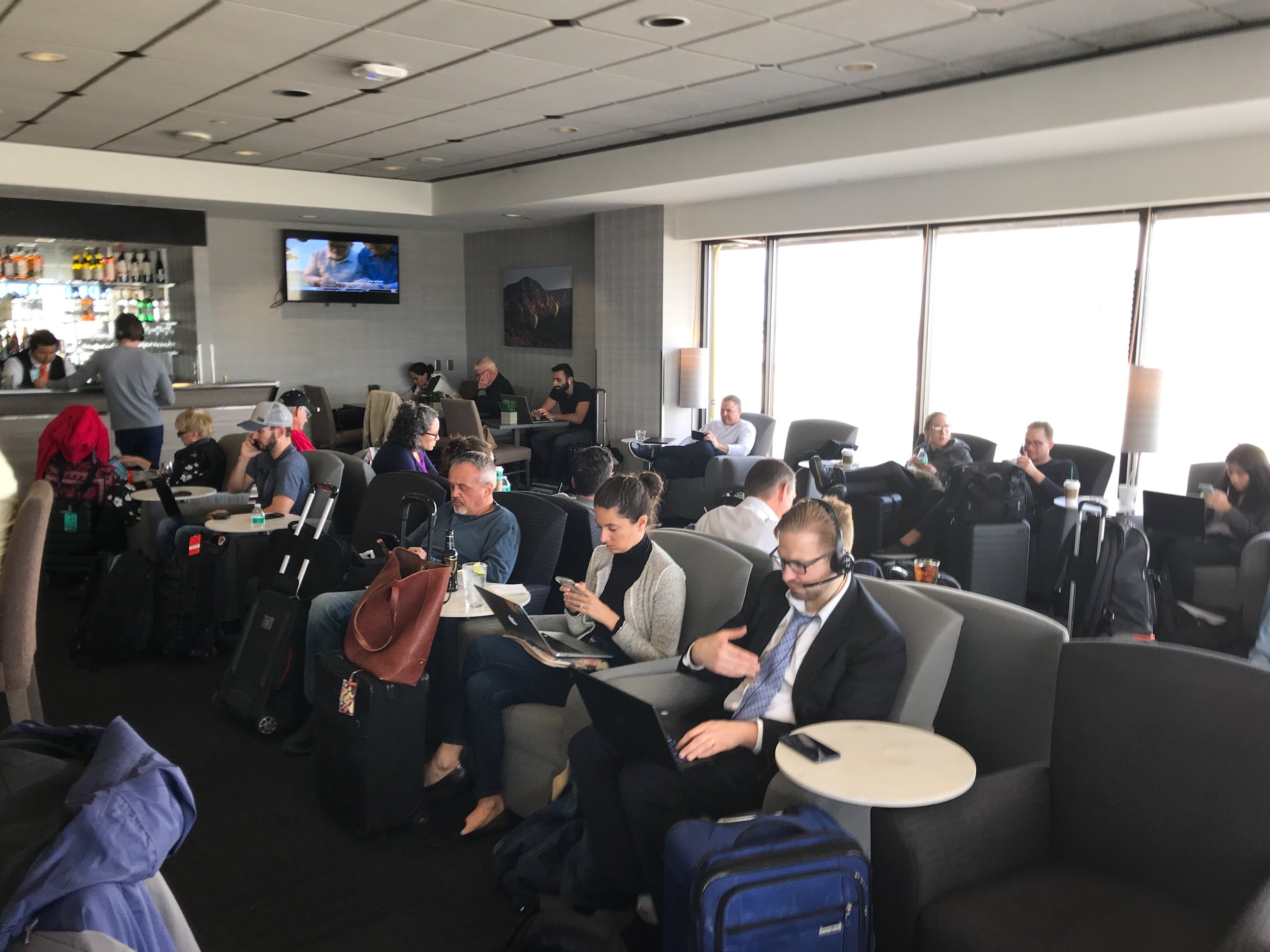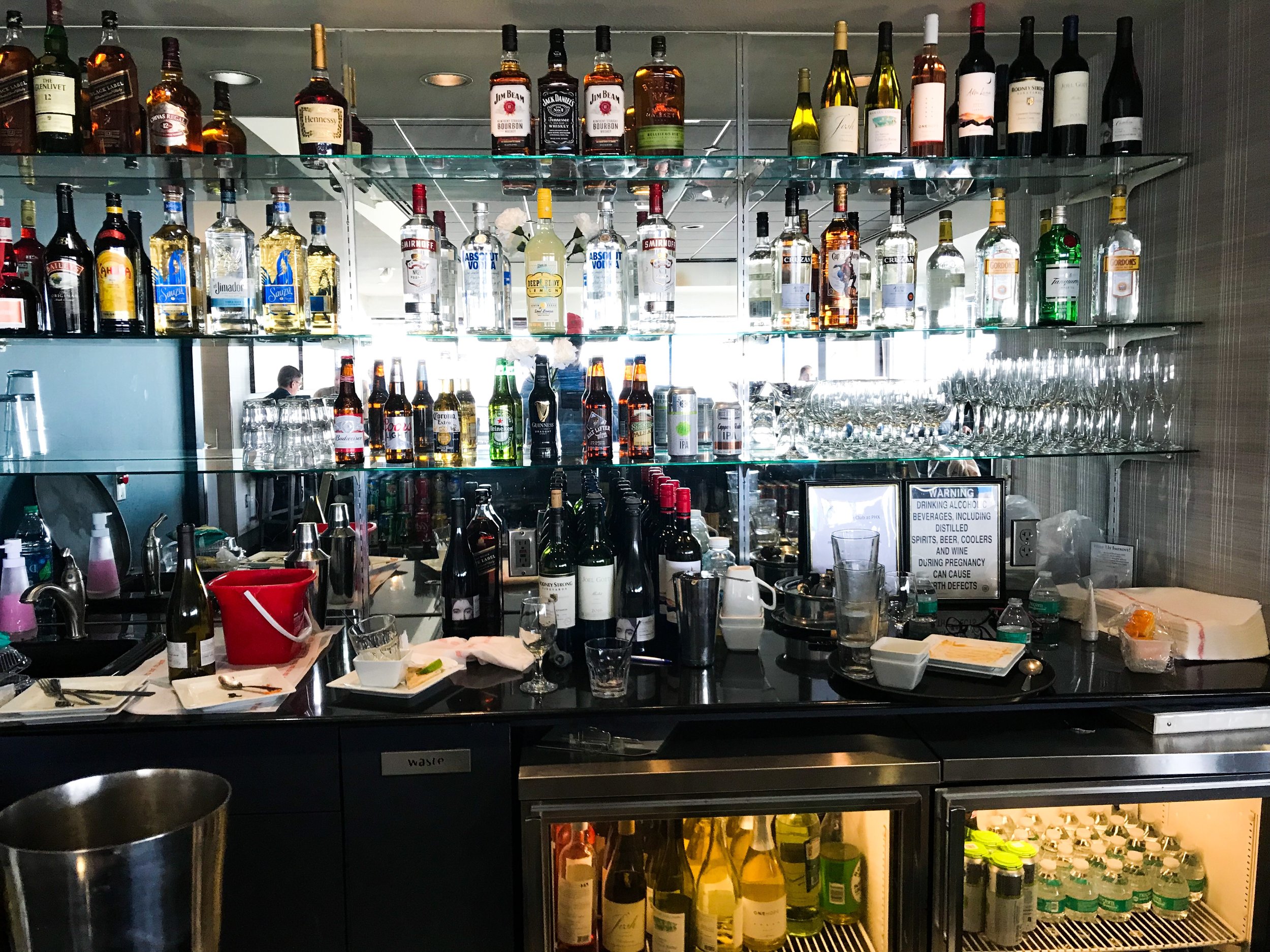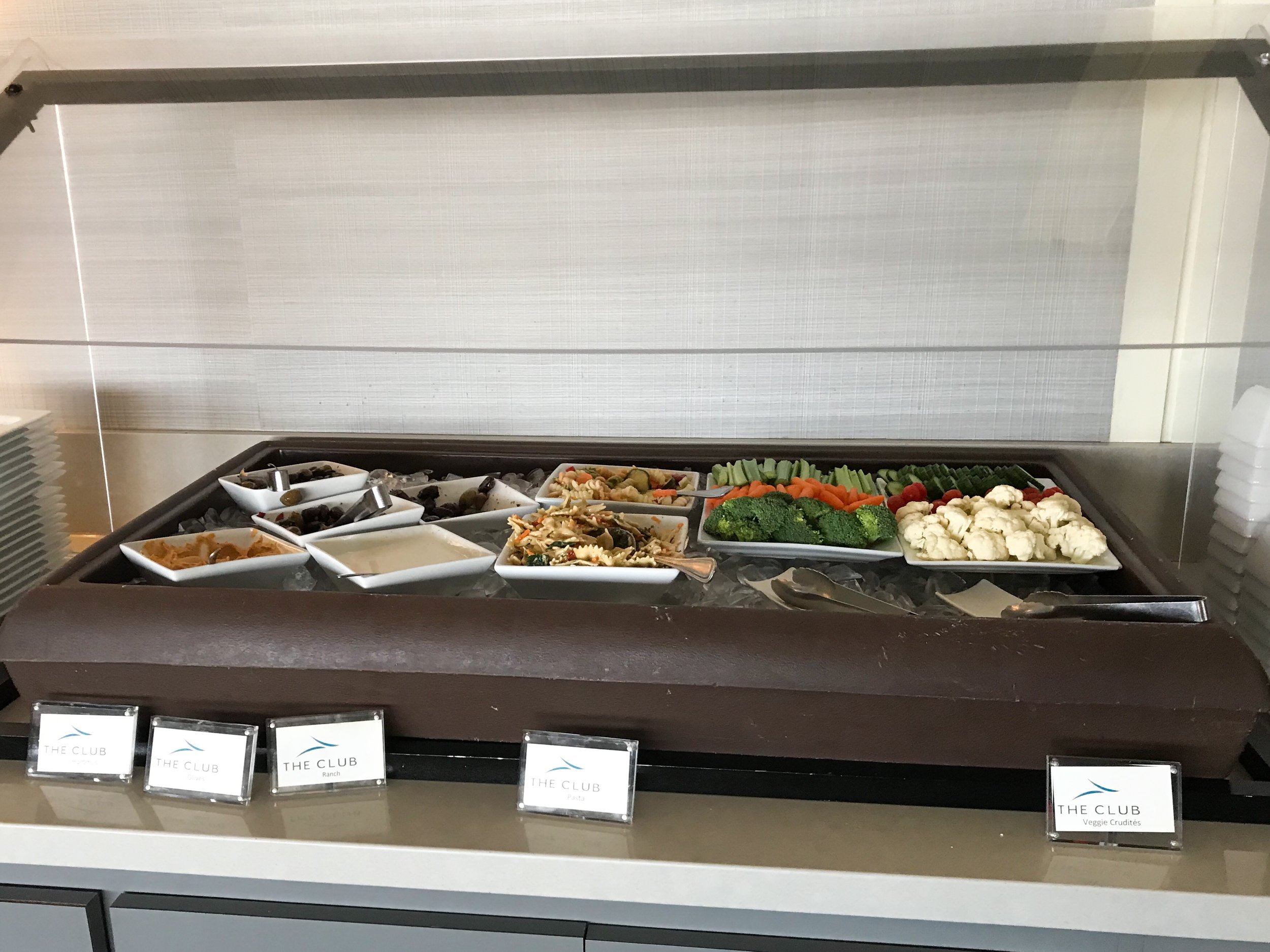 LOCATION
The Club at PHX is located upstairs on the mezzanine level in Terminal 4, just past Gate B21. Terminal 4 is only accessible to passengers with a departing flight in that terminal. American and Southwest are the primary users of Terminal 4. Air Canada, British Airways, and WestJet also use Terminal 4. It is approximately a 15 minute walk from the farthest gates in Terminal 4.
Only British Airways premium passengers are admitted after 3:30pm.
SETTING
The Club is very small and seating is limited.
AMENITIES
The Club features a fully staffed bar with complimentary beer, wine, and spirits. Food options are limited to vegetables, pita, dips, and small sandwiches.
Complimentary WiFi is accessible with the use of a password. Though, Phoenix Sky Harbor International Airport has free WiFi already.
OFFICER WAYFINDER'S REVIEW
The staff was very friendly and it's always nice to have access to complimentary drinks. The food selection was very limited. If you already have access to The Club through Priority Pass or another membership, I'd suggest dropping in for a drink or two, but then go somewhere else to purchase food. If you don't have access to The Club, don't waste your money purchasing a Day Pass at this one.