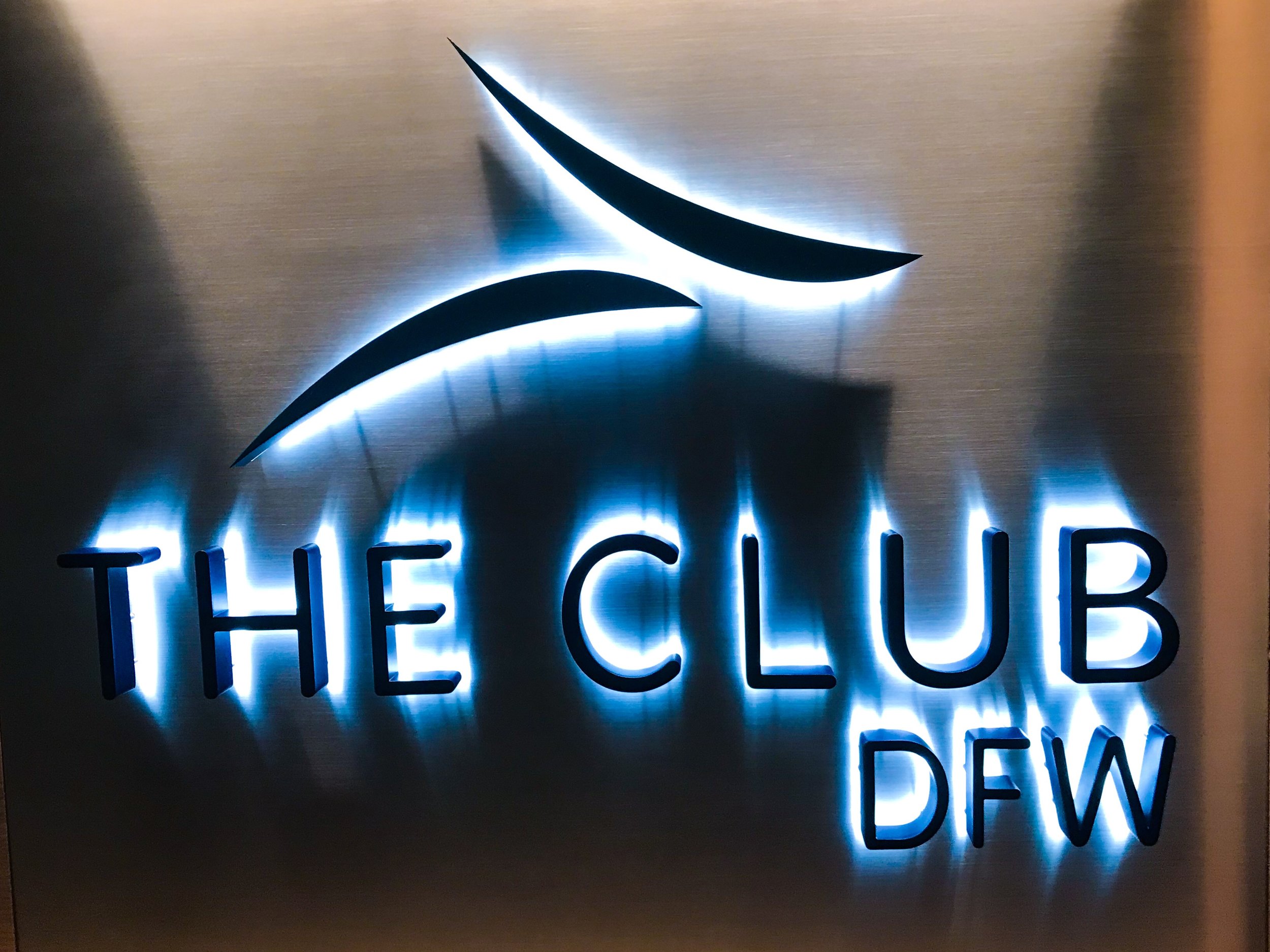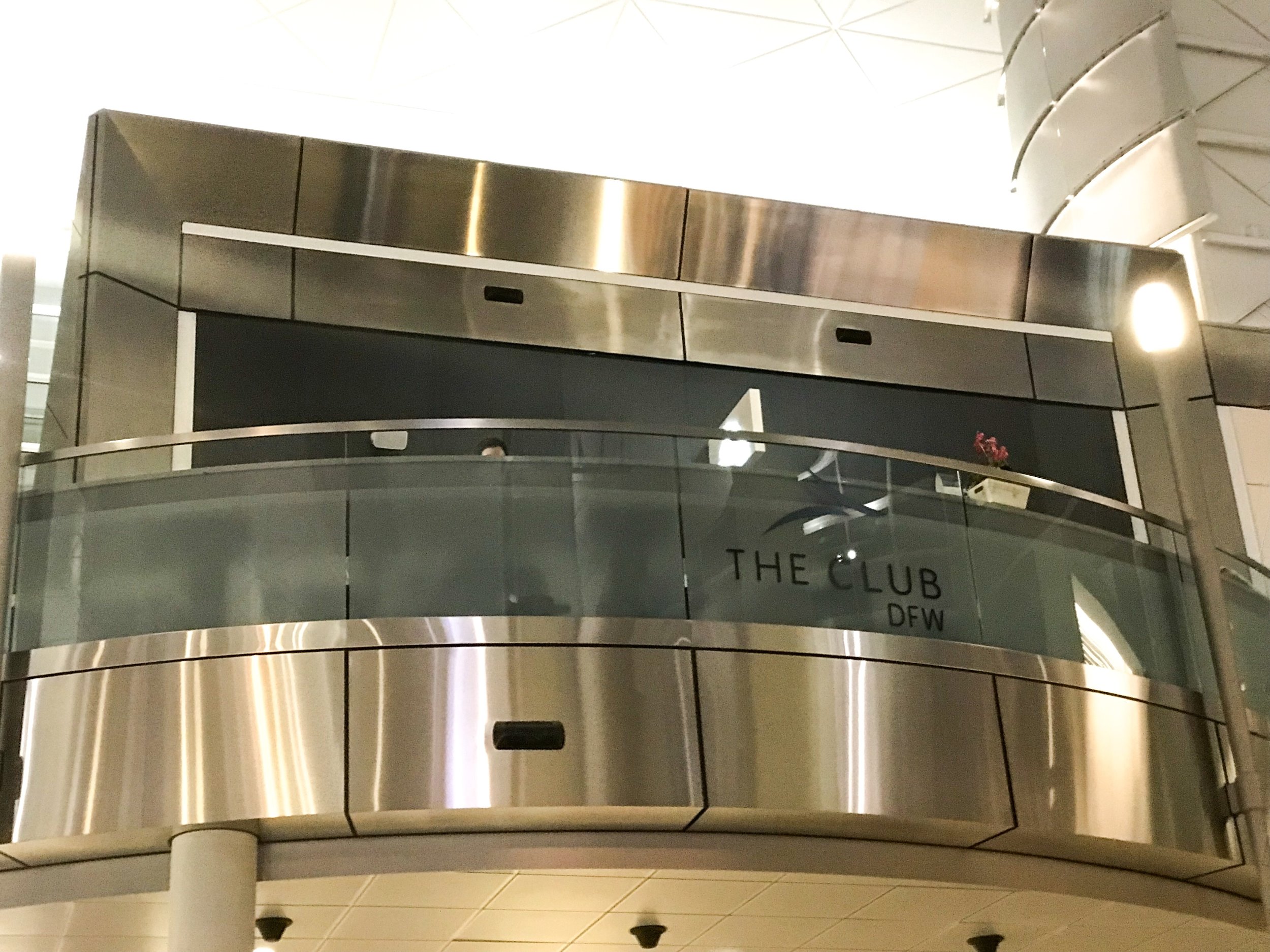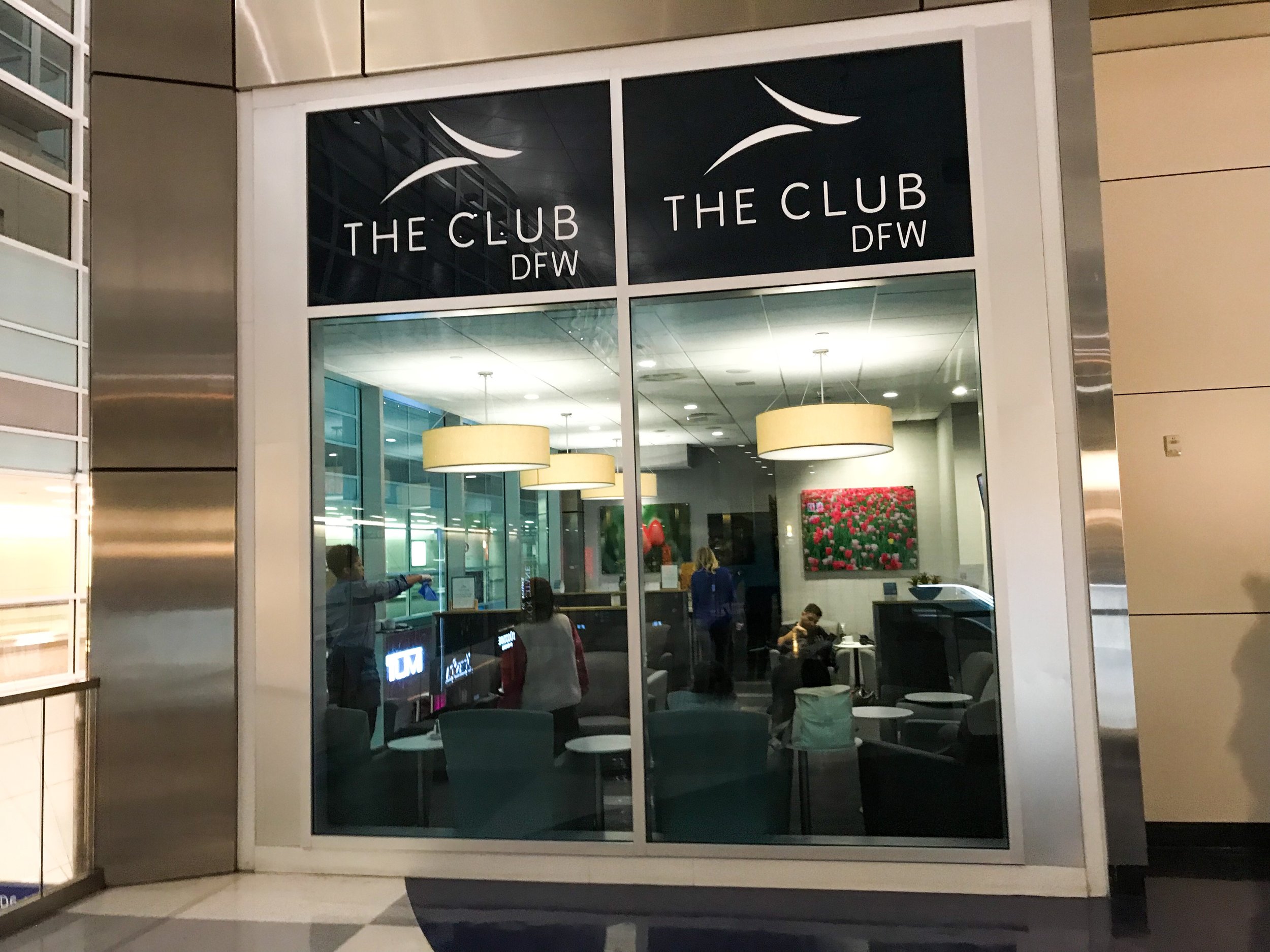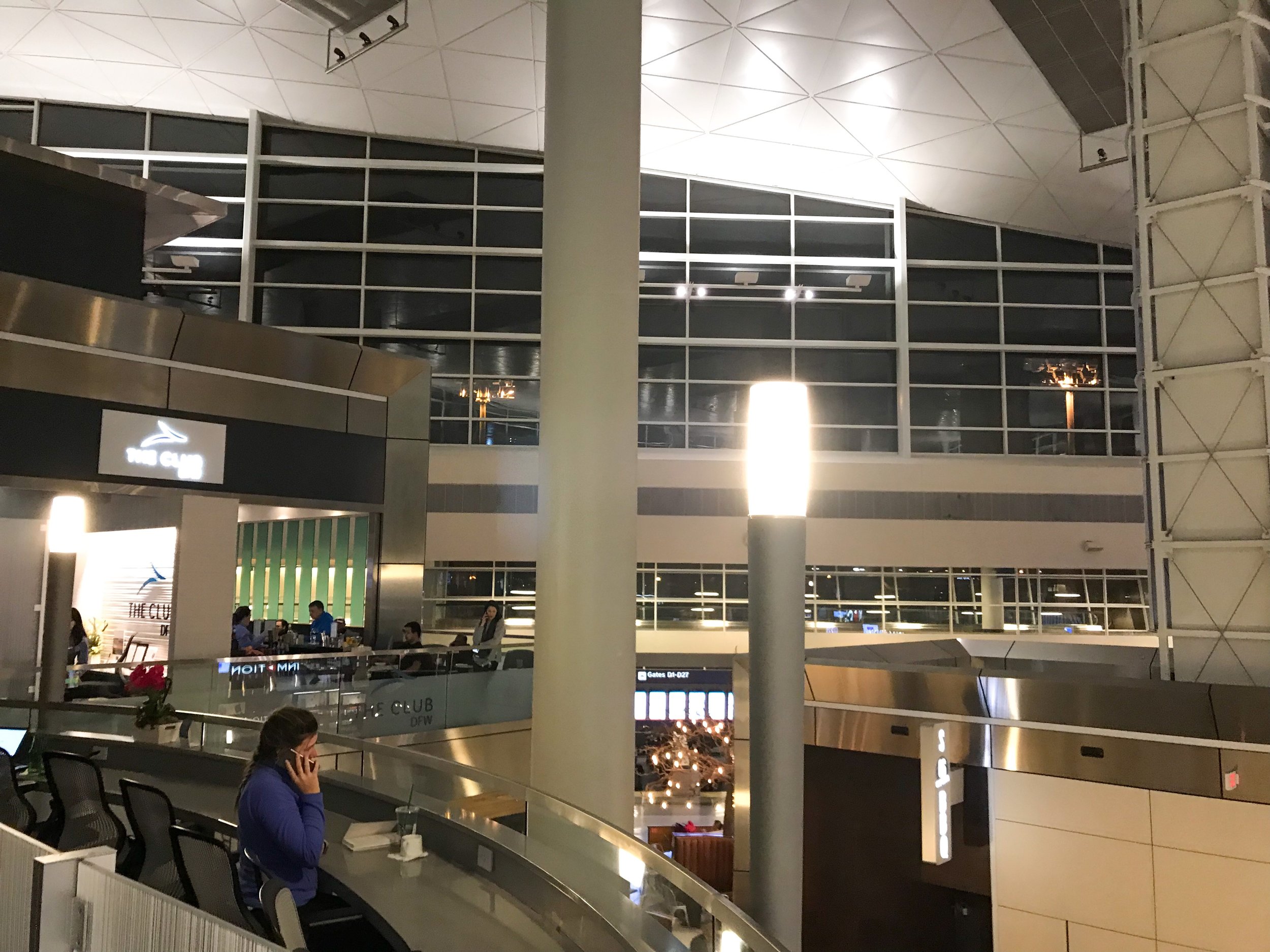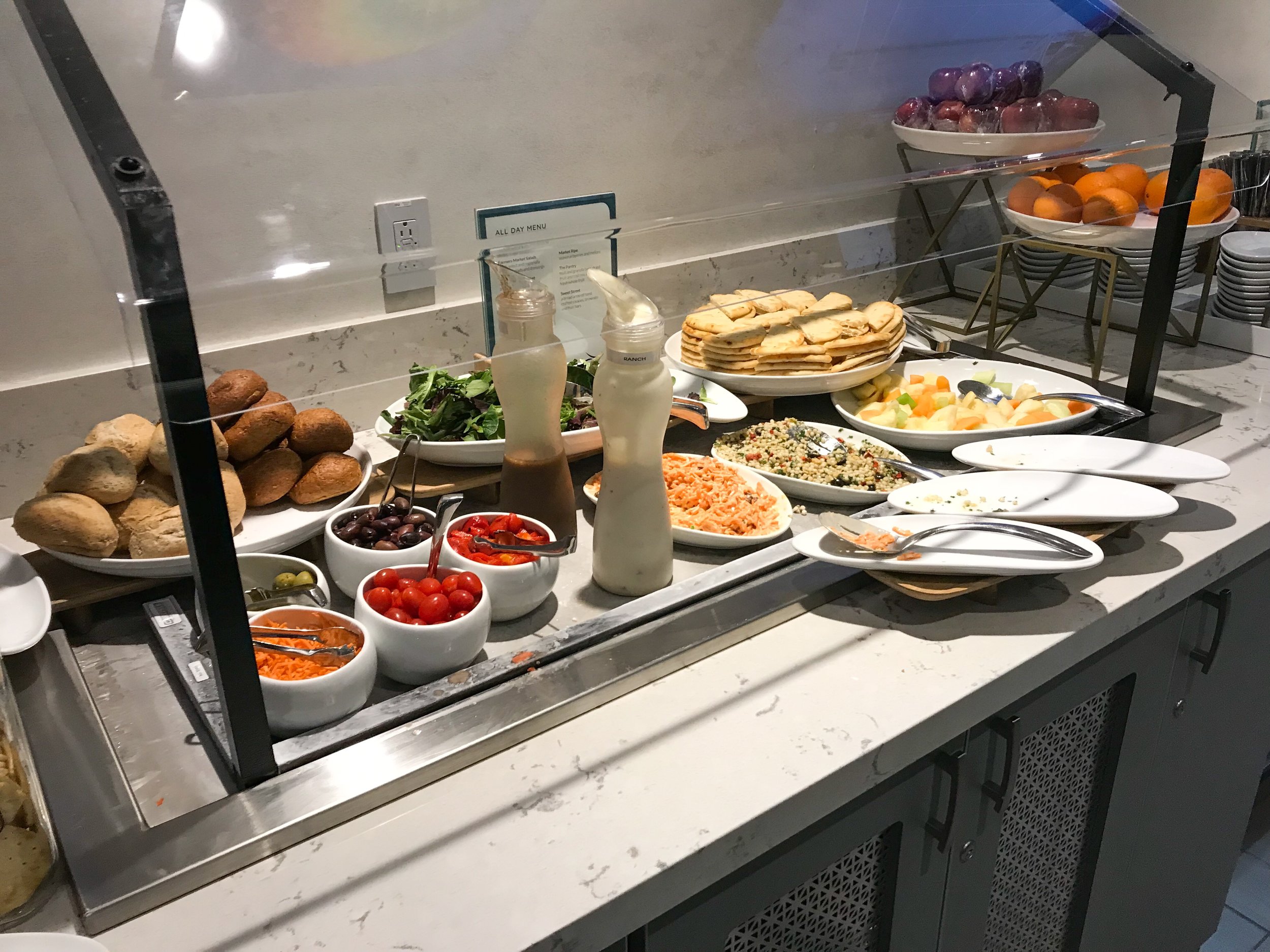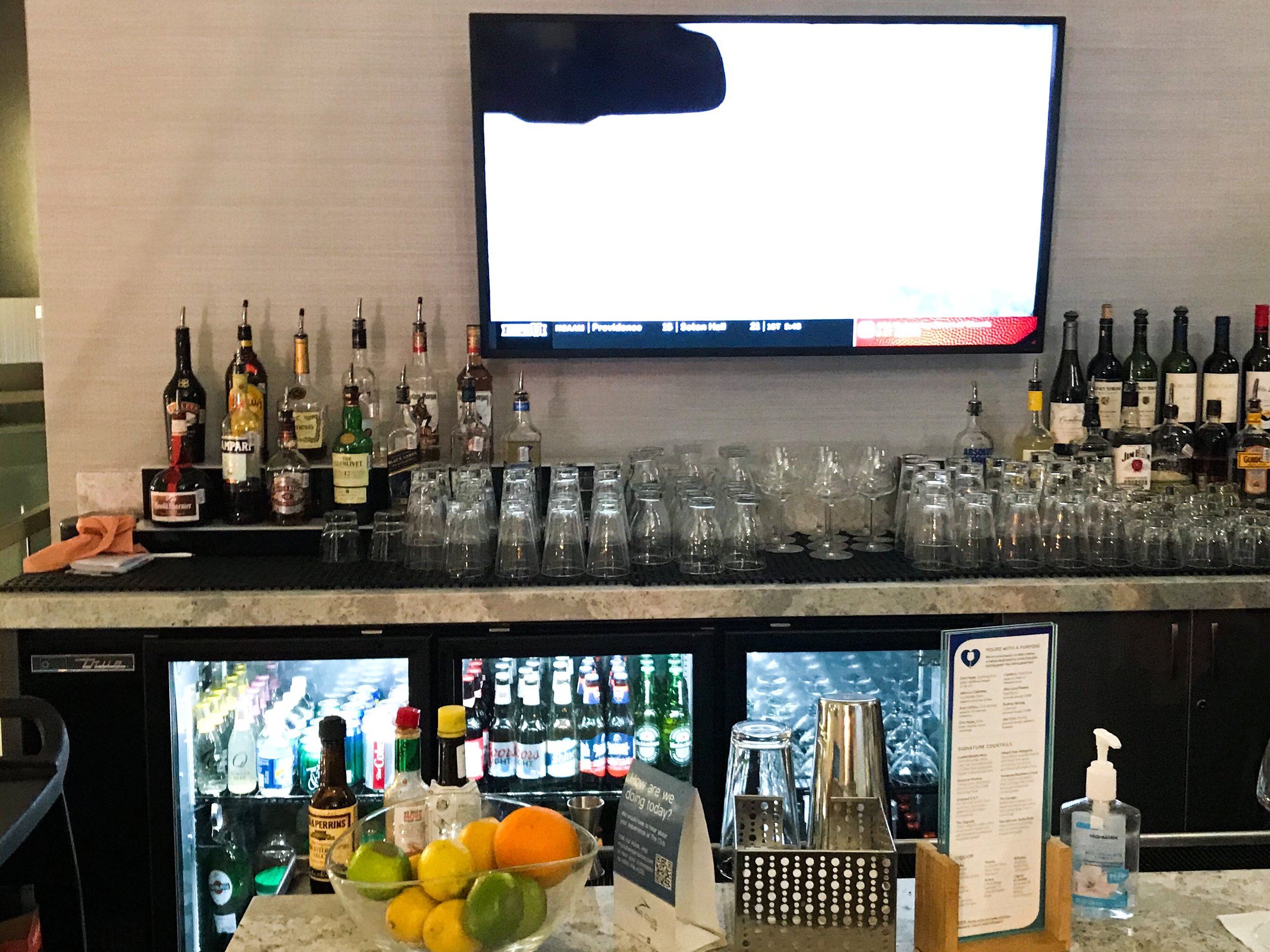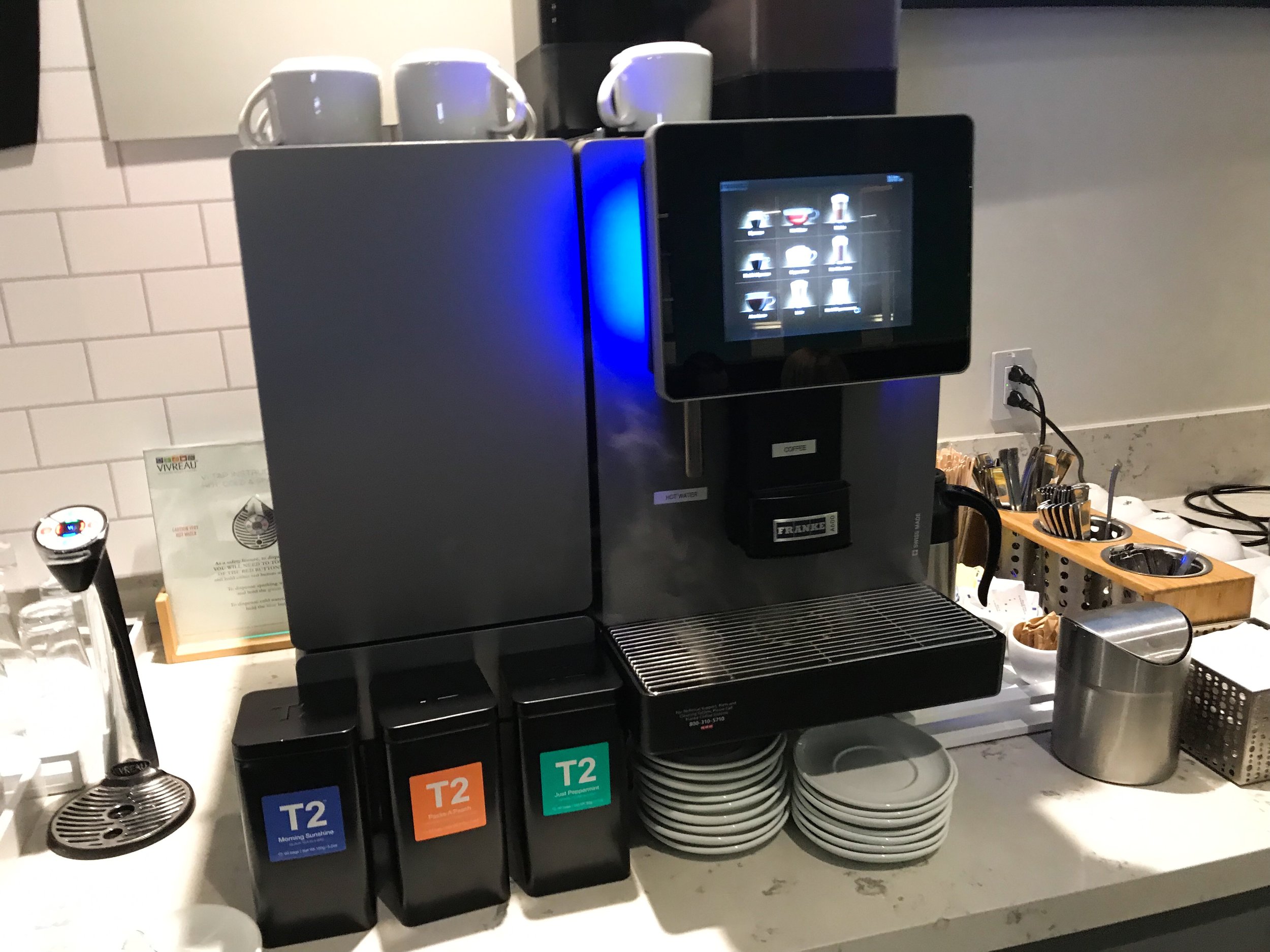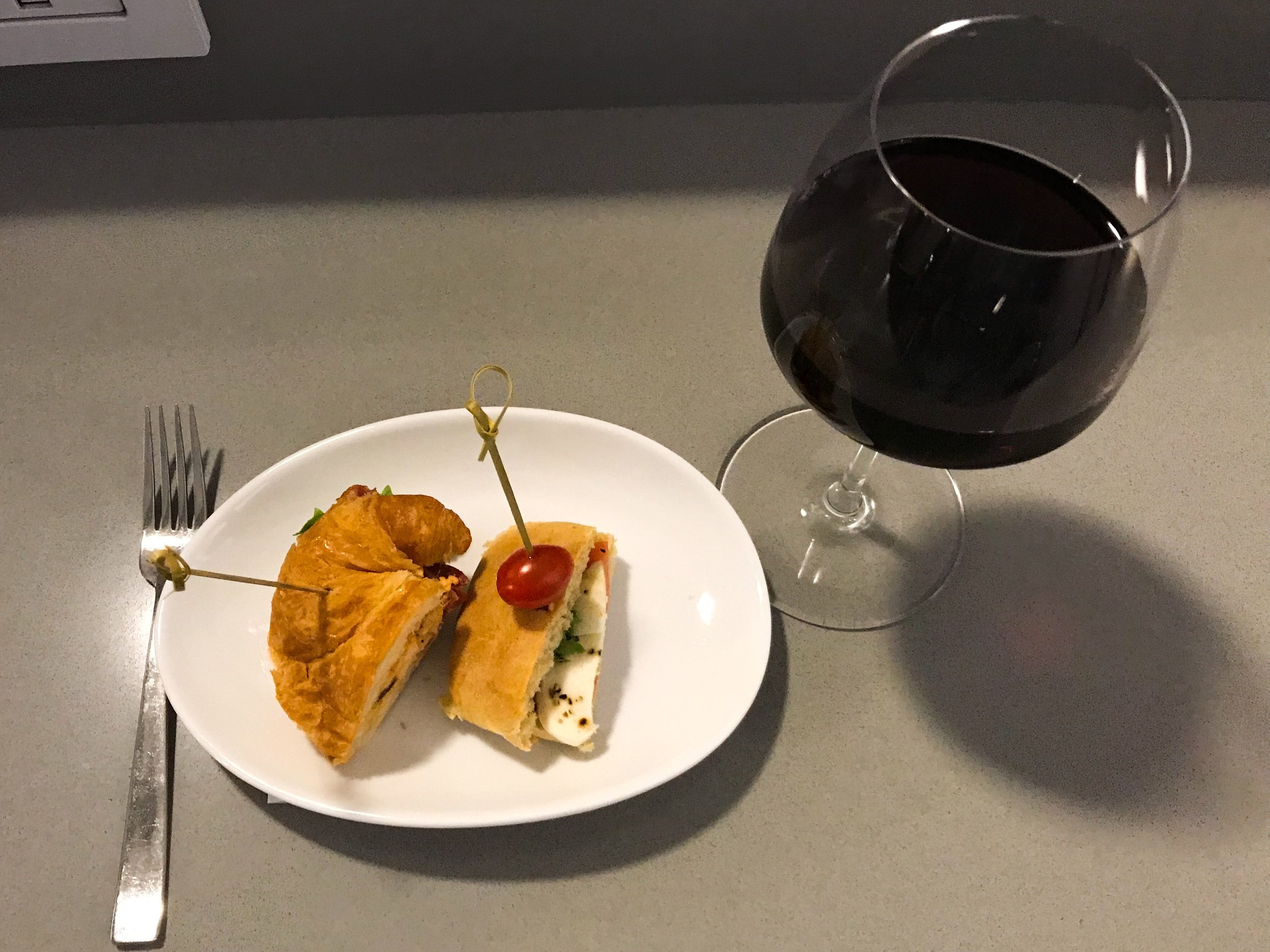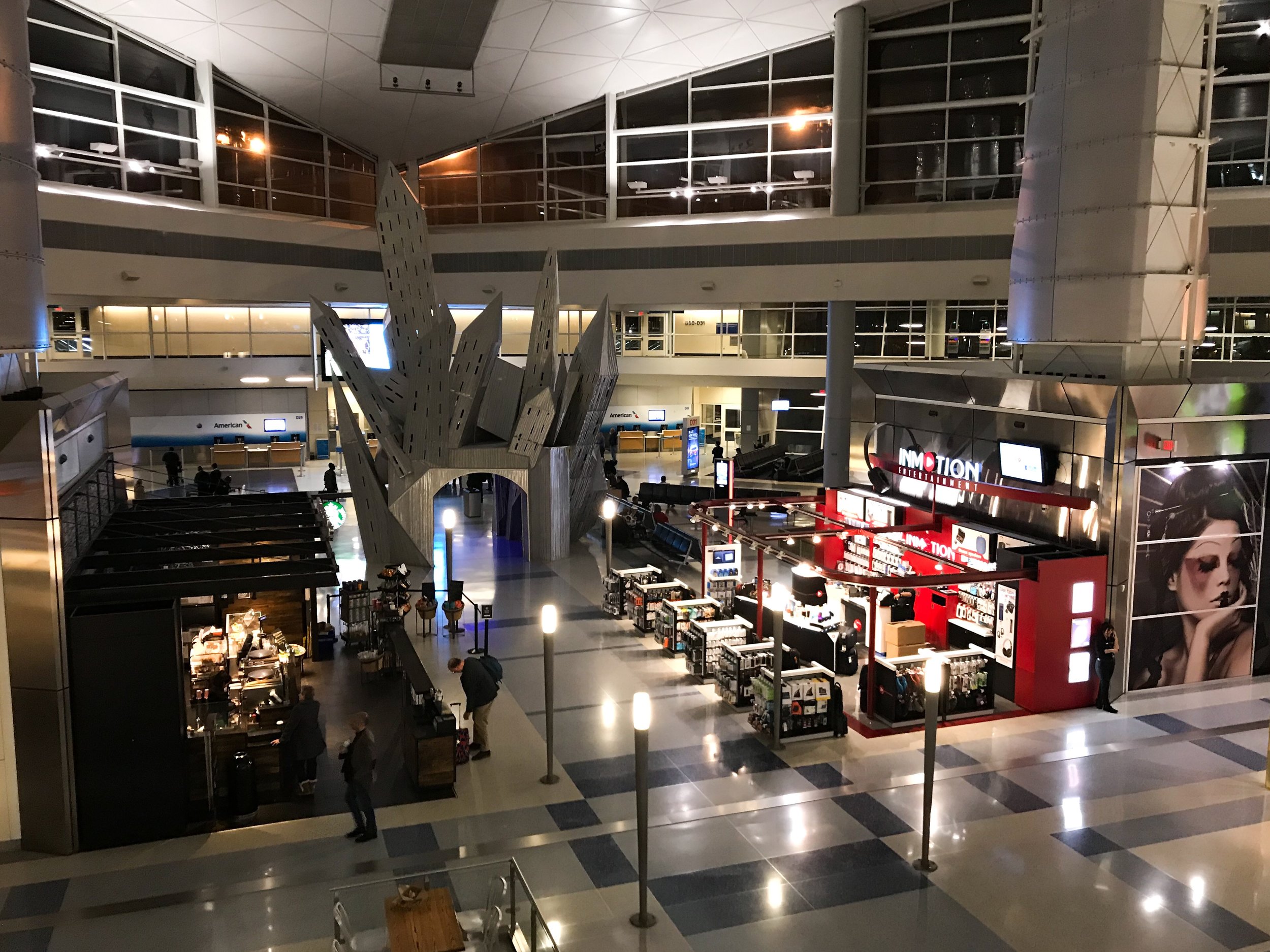 LOCATION
The Club at DFW is located upstairs on the mezzanine level in Terminal D, near Gate D27. Terminal D is the main international terminal at DFW. It is accessible via the SkyTrain from all other terminals. DFW is a massive airport, and depending on your location, might take upwards of 25 minutes to reach The Club.
SETTING
There are three separate areas of the club, separated by a public walkway. The main check-in desk is in the area that contains a food buffet, bar, open terrace, and some seating. A separate open terrace has additional seating. There is a third enclosed room with more seating if the first two areas are full.
AMENITIES
The Club features a fully staffed bar with complimentary beer, wine, and spirits. Hot and food options are offered at the buffet.
Complimentary WiFi is accessible with the use of a password.
OFFICER WAYFINDER'S REVIEW
In my opinion, this is the nicest location in The Club system. The open-air concept on the terrace and bar is nice, some Clubs can feel a little stuffy. The food options were good and staff was very friendly. It was a little crowded, but that is the case with many clubs. If you have airline lounge access or Centurion Lounge access, I suggest going there instead, though this is a nice alternative.
While I have my opinions about DFW, it is nice that all all terminals are accessible, regardless of your airline or departing terminal. Be aware though, it does take a decent amount of time to get from terminal to terminal. Depending on what gate you're departing from, it could take upwards of 25 minutes to get there, so save yourself some time.