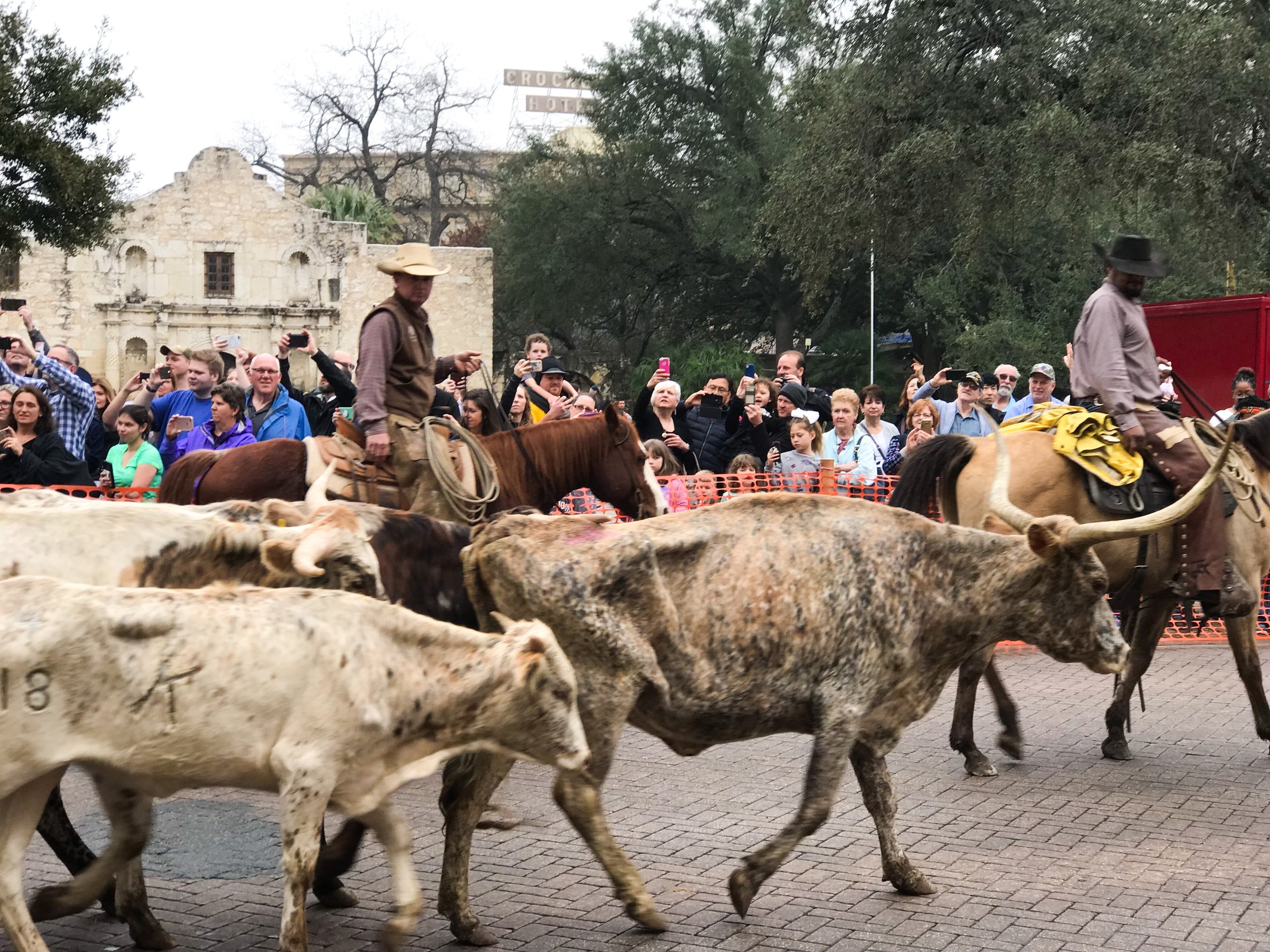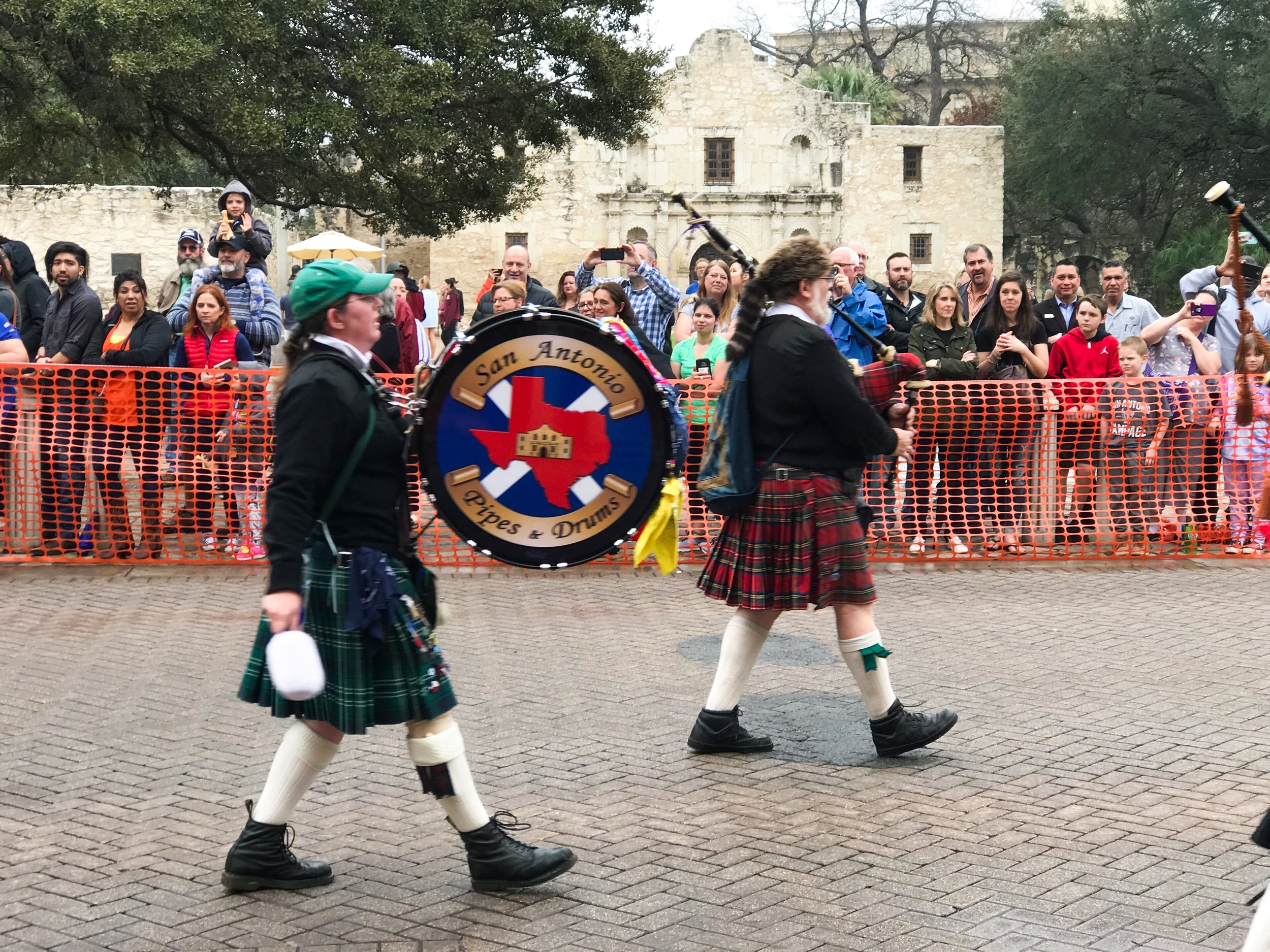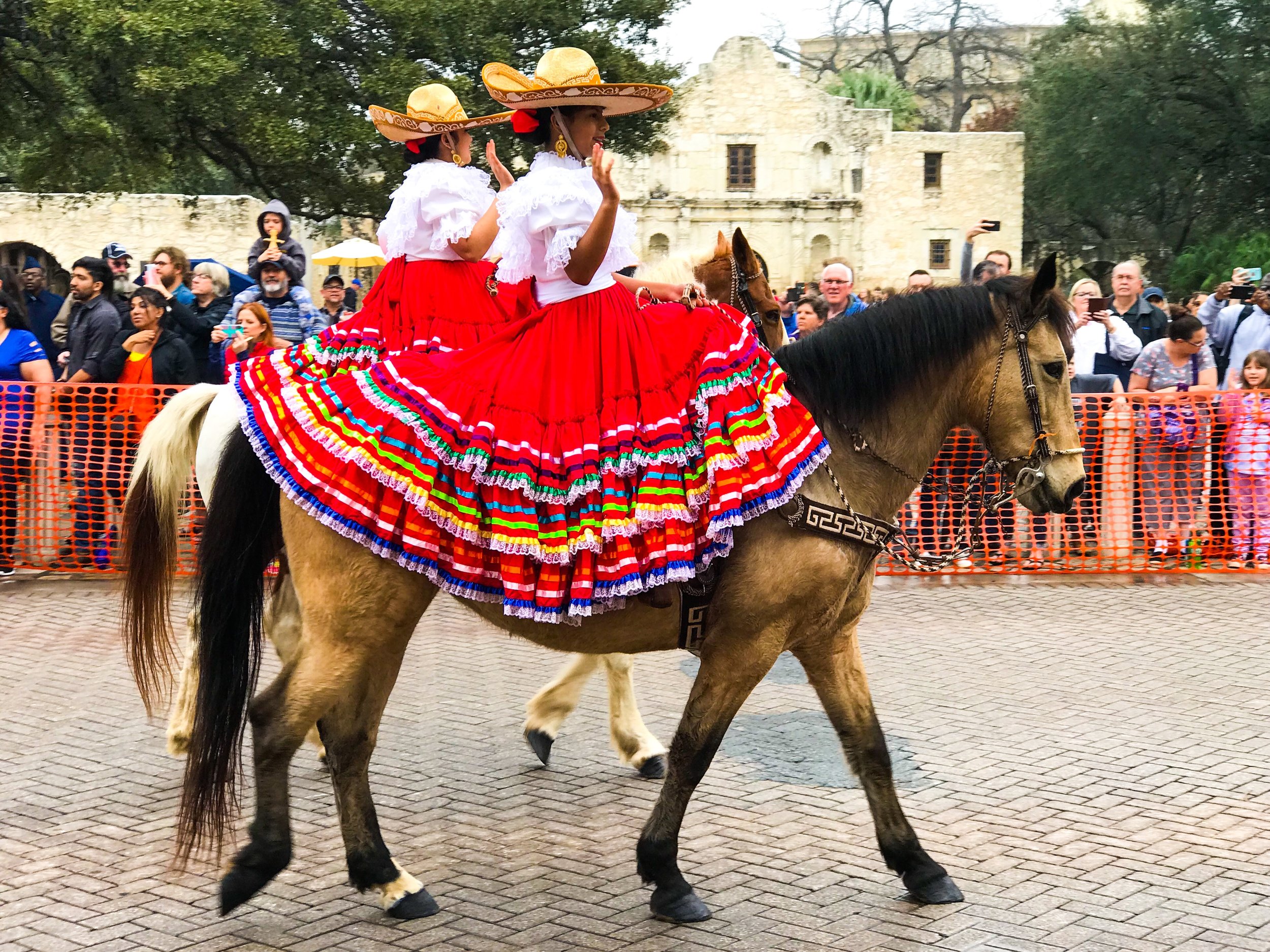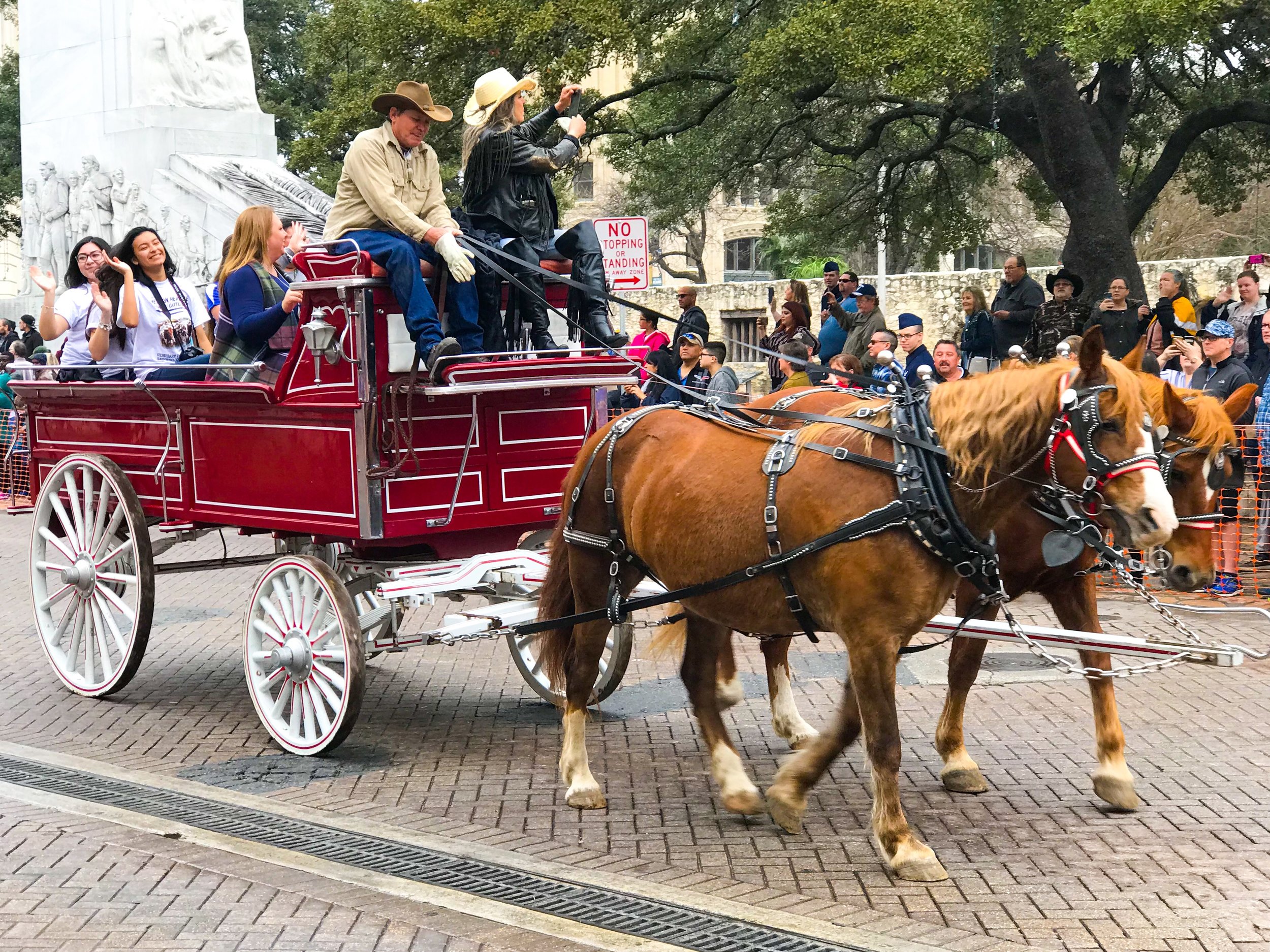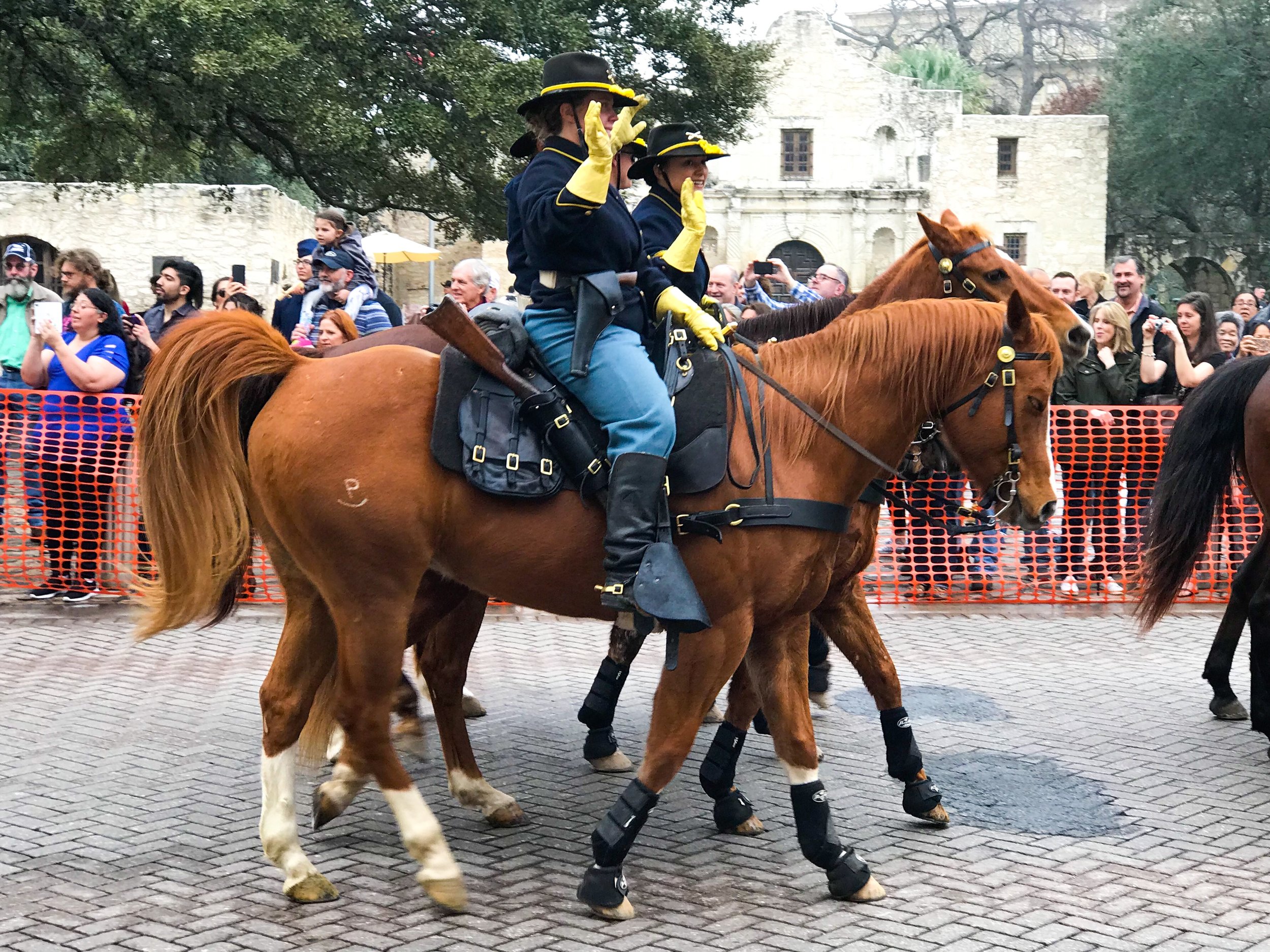 Western Heritage Parade website »
The Western Heritage Parade and Cattle Drive is an event in downtown San Antonio that occurs once a year at the start of the San Antonio Stock Show and Rodeo. The Rodeo runs for a week-and-a-half in early February. It is kicked off the Saturday prior to the official start with the Western Heritage Parade.
The parade begins with a cattle drive through the streets of downtown San Antonio, and is followed by several other groups, most on horseback. It is free to attend. If you are driving, be prepared for several street closures. Plan to arrive early in order to be on the parade route 30 minutes before it begins. The best location for photos is on Alamo Plaza, across from The Alamo.