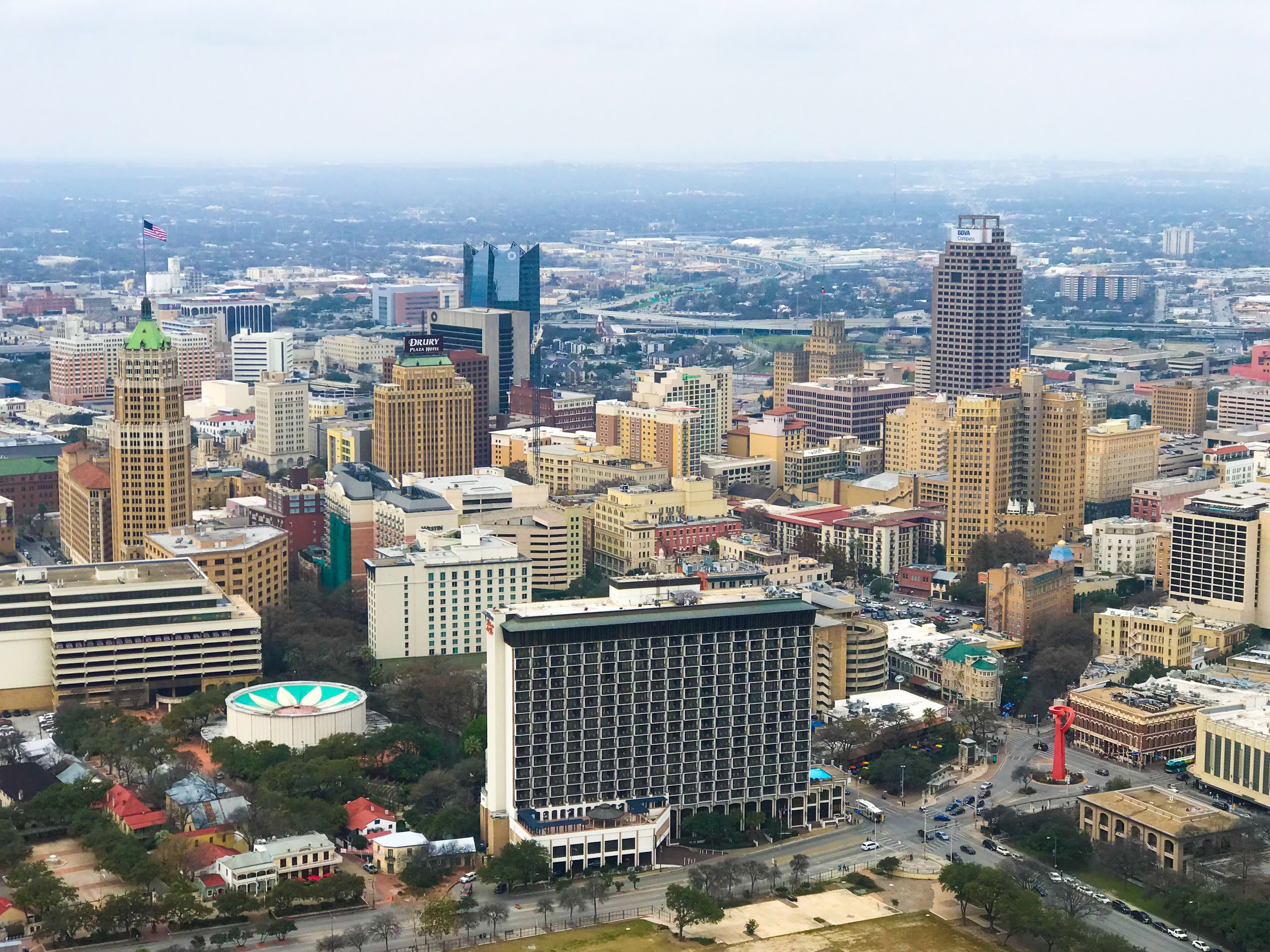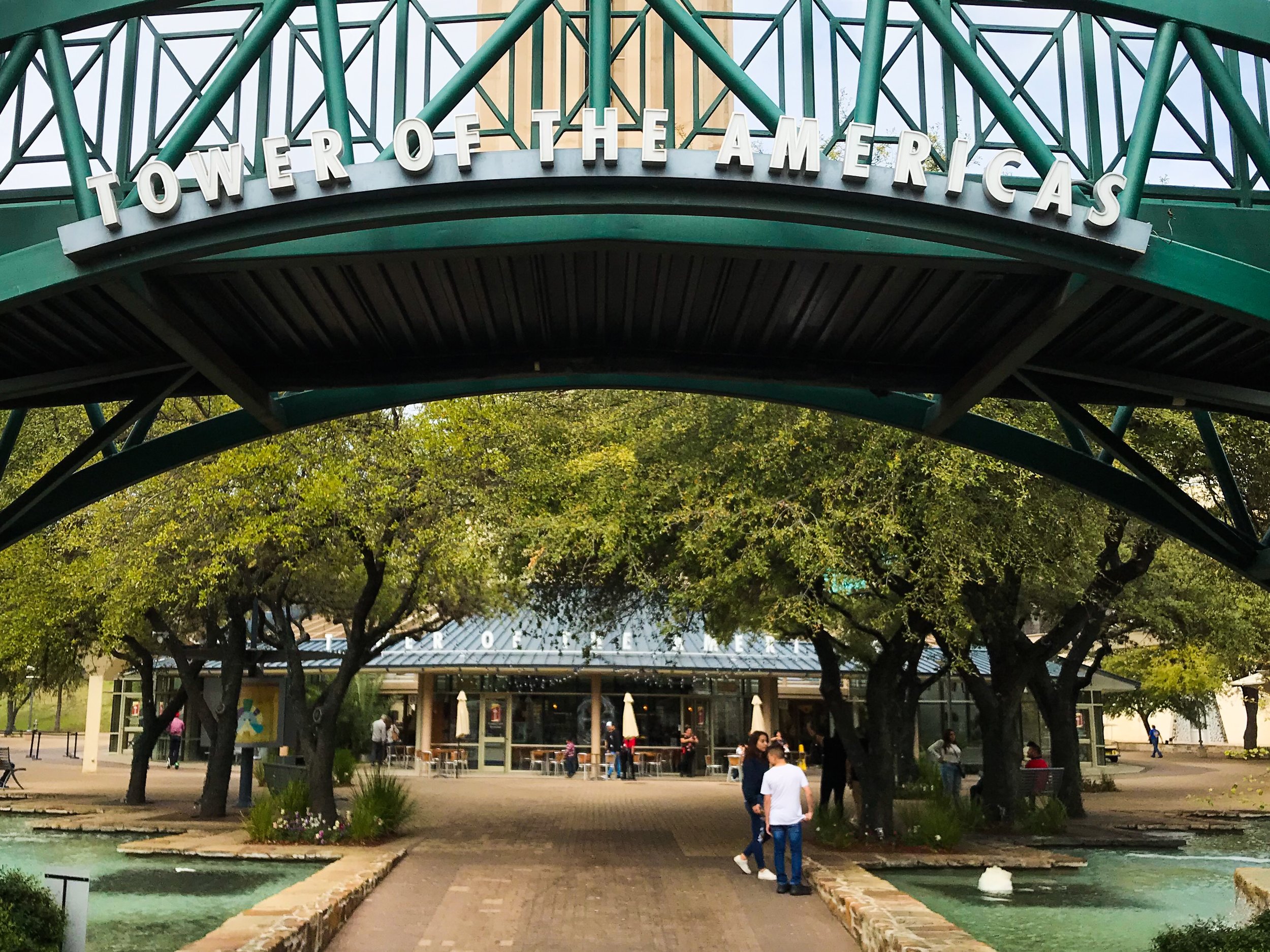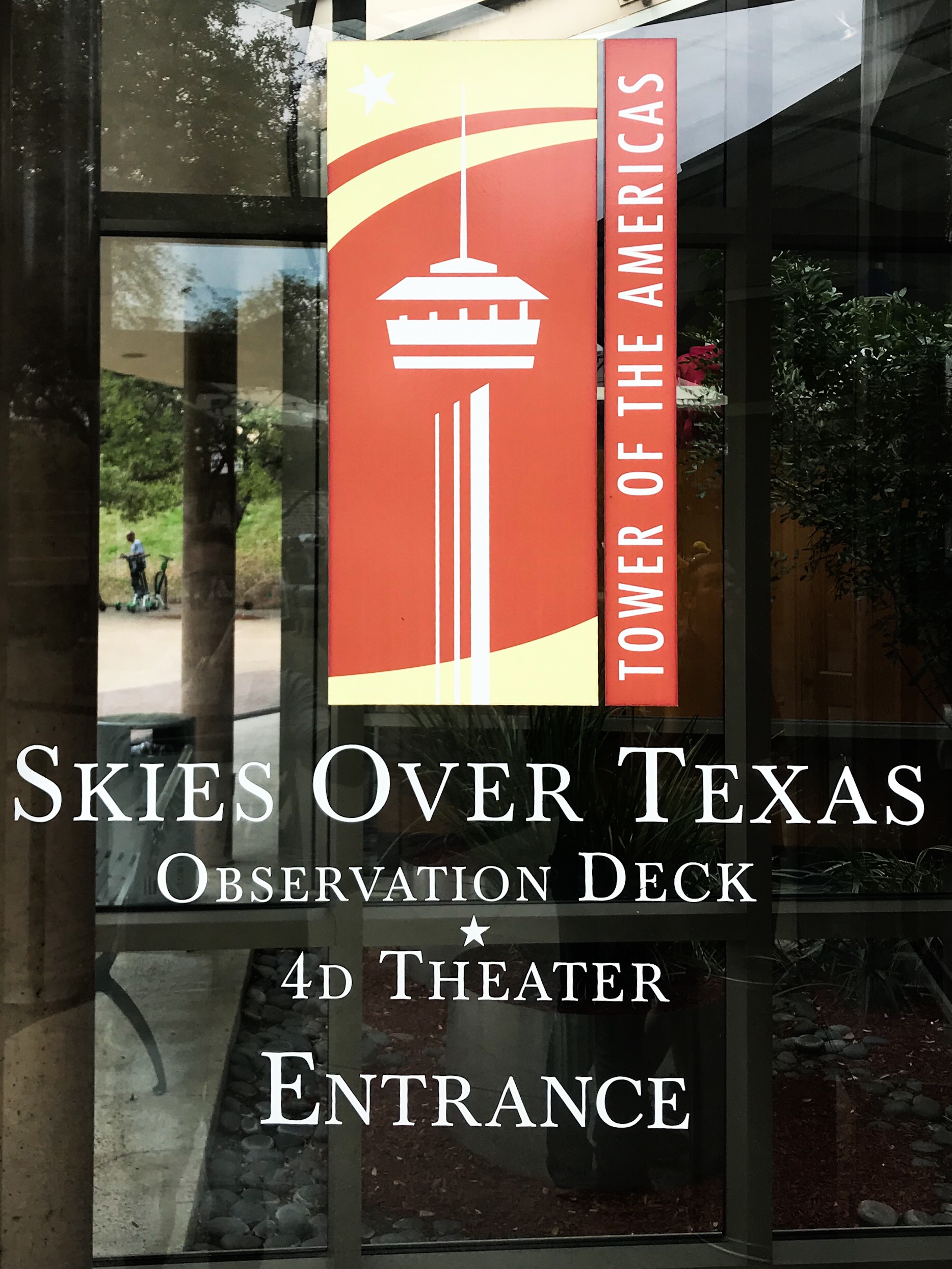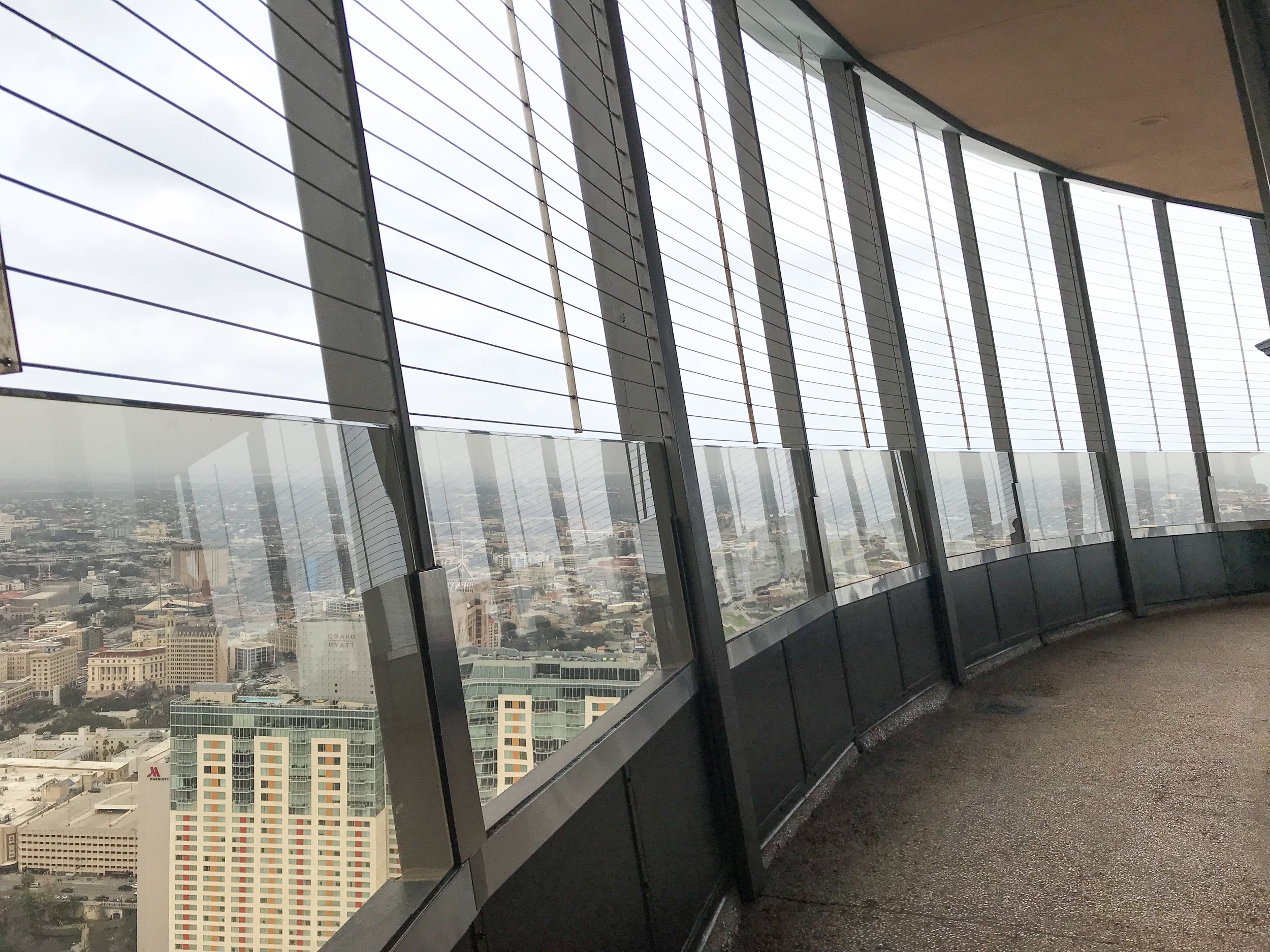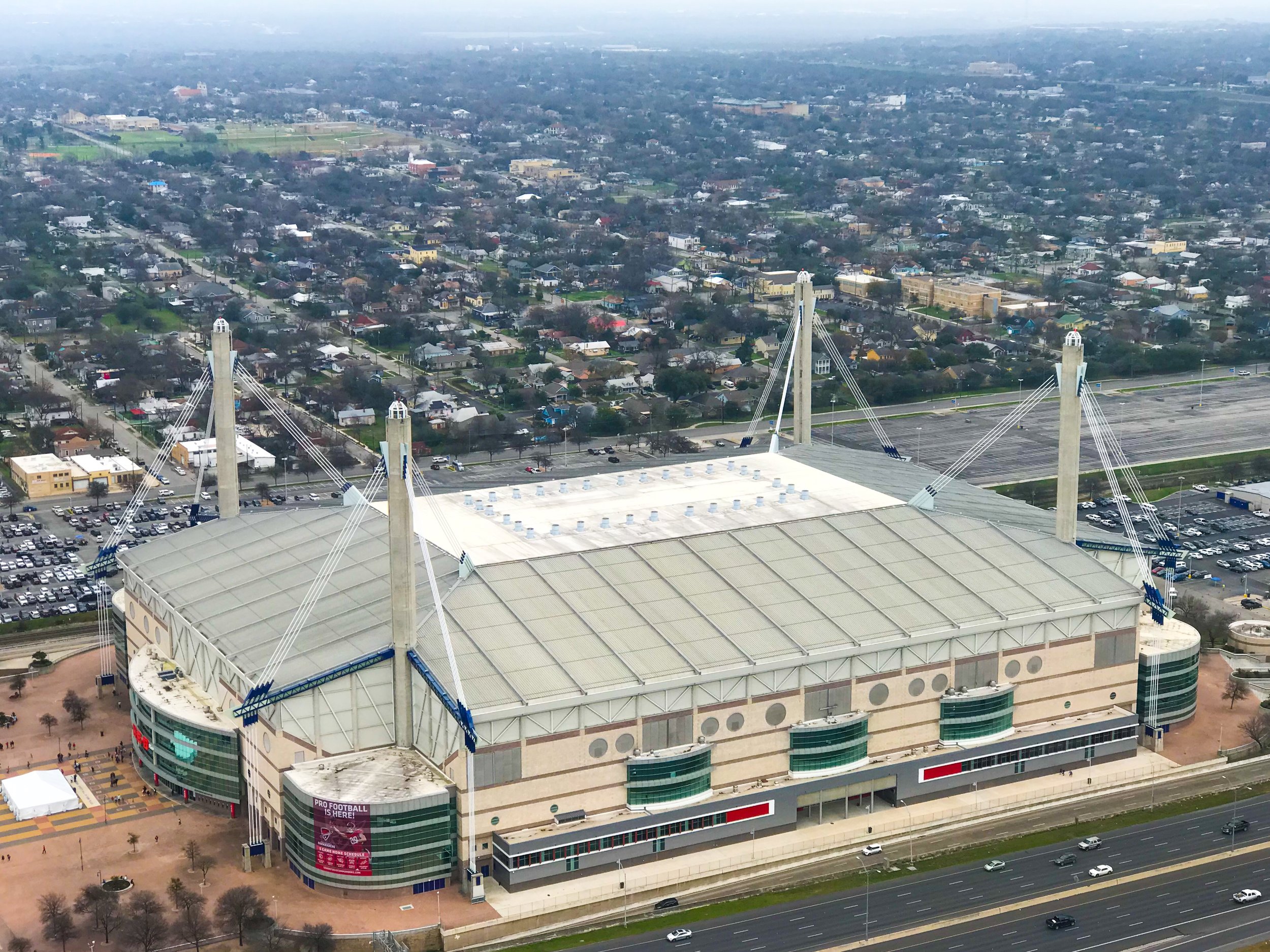 Tower of the Americas website »
The Tower of the Americas is a 750 ft tall observation tower in downtown San Antonio. It was constructed in 1968 for the World's Fair, which was held in San Antonio that year.
The Tower has an indoor/outdoor observation deck that offers a 360° view of San Antonio. It also has a restaurant that slowly turns, making one full rotation per hour. A pass to the observation deck includes unlimited trips on the day it was purchased.