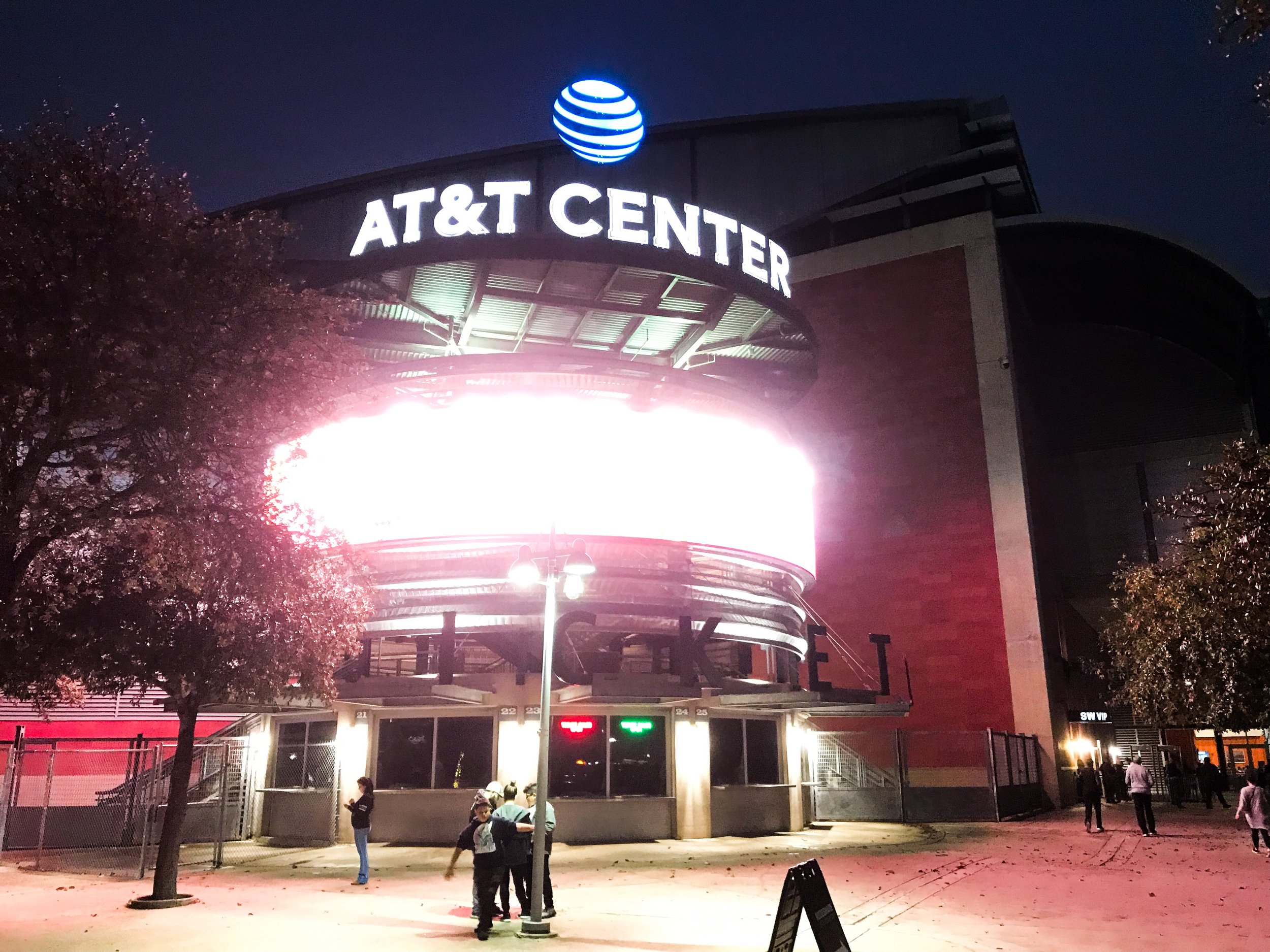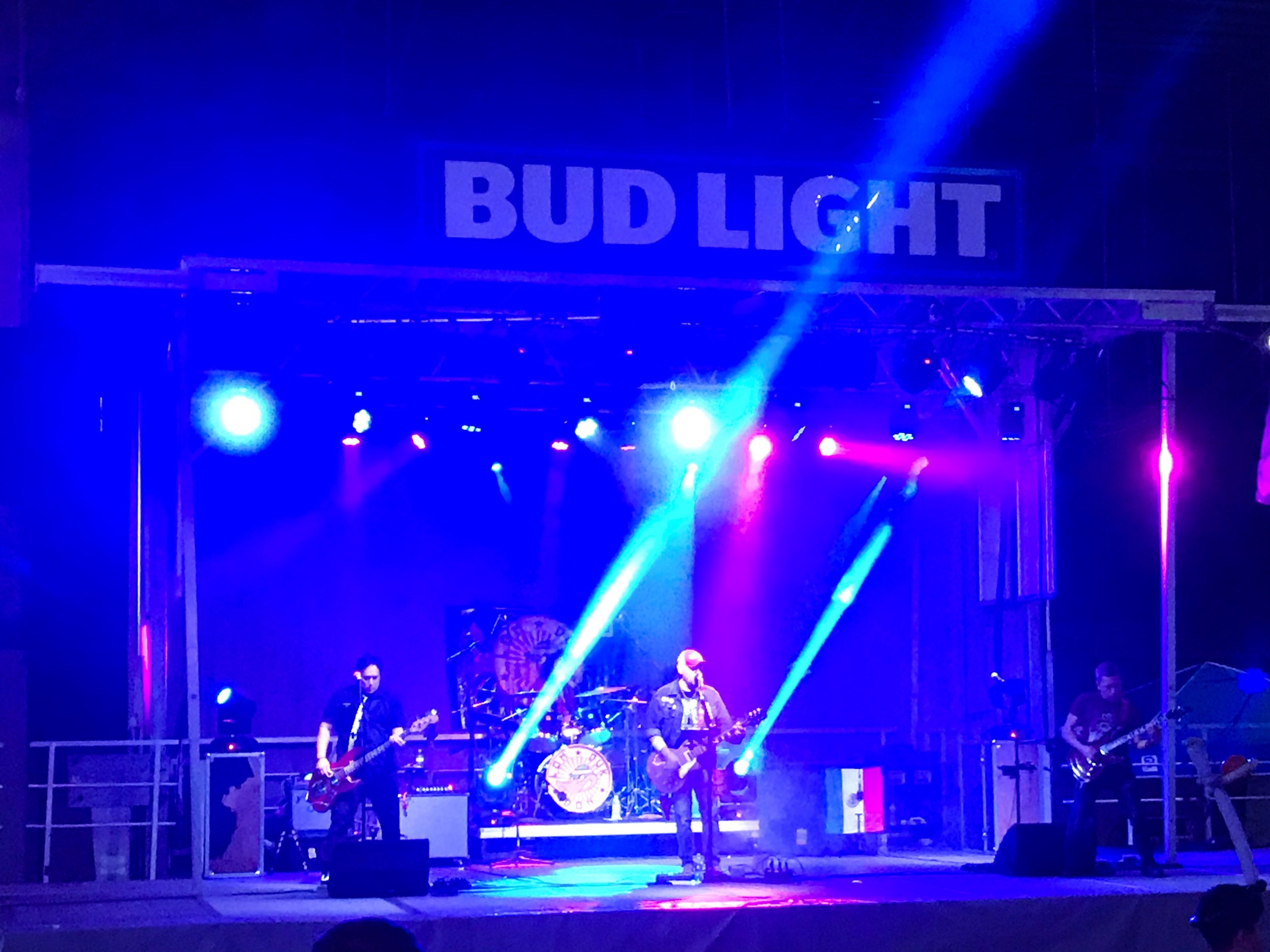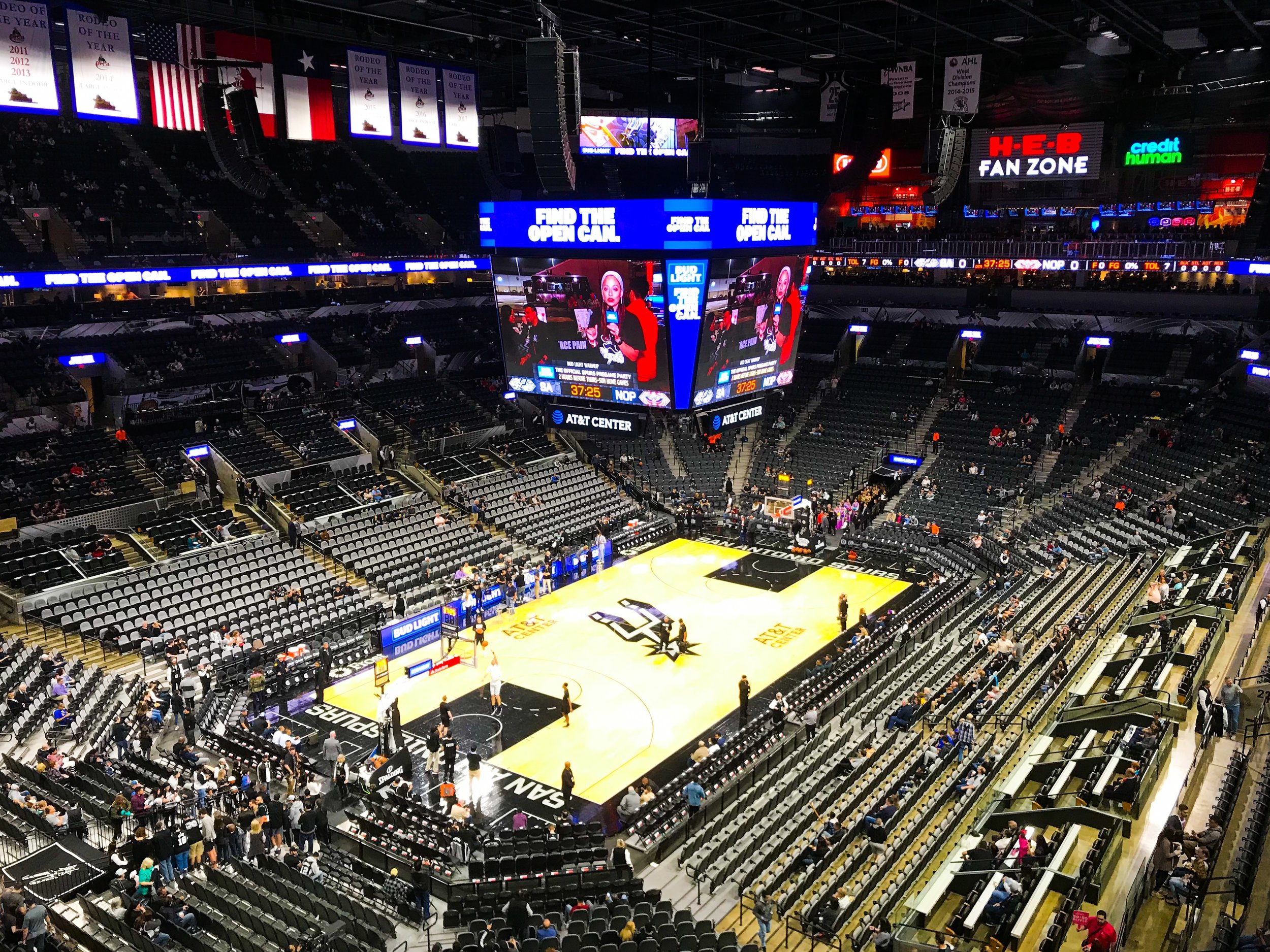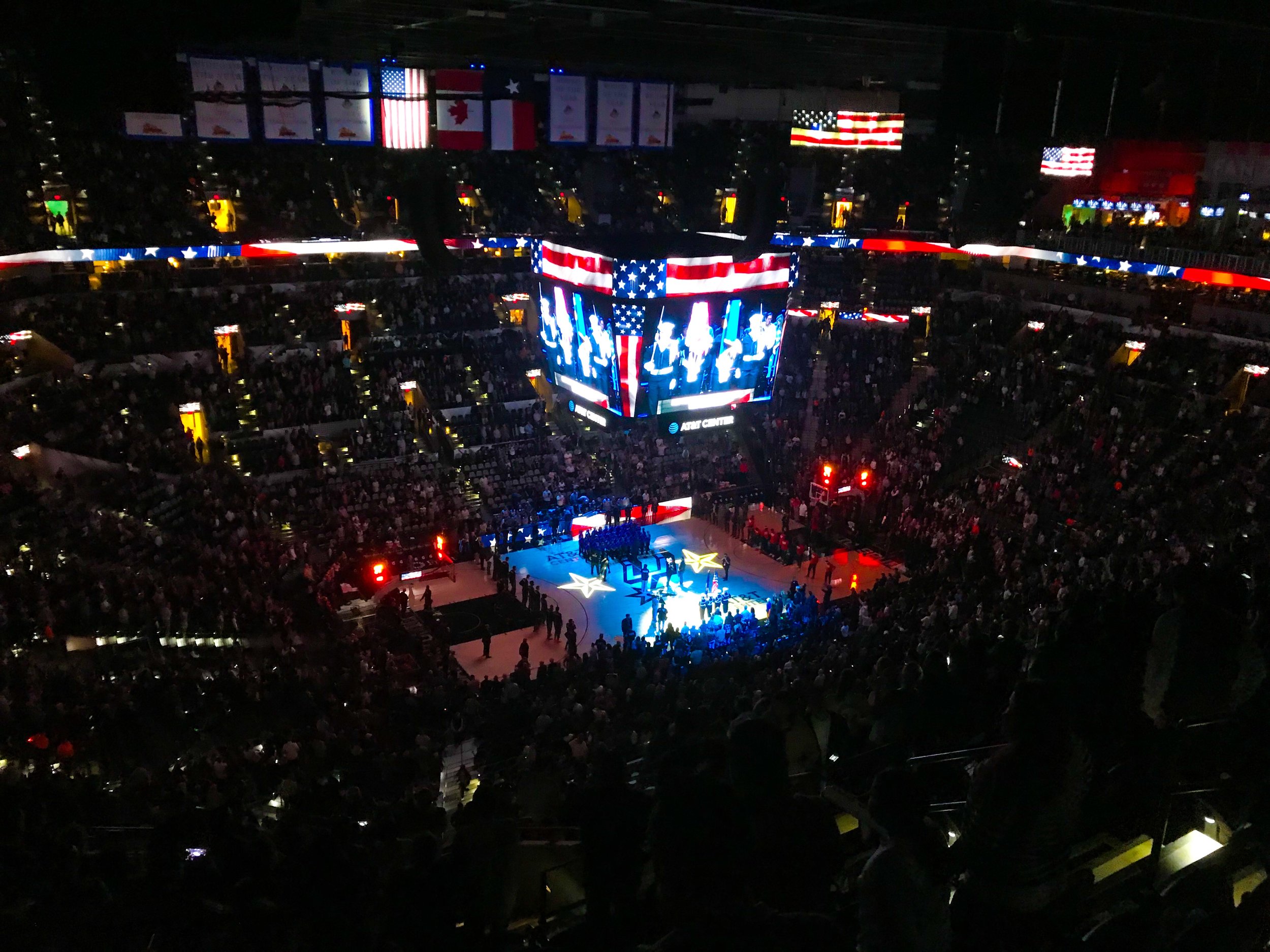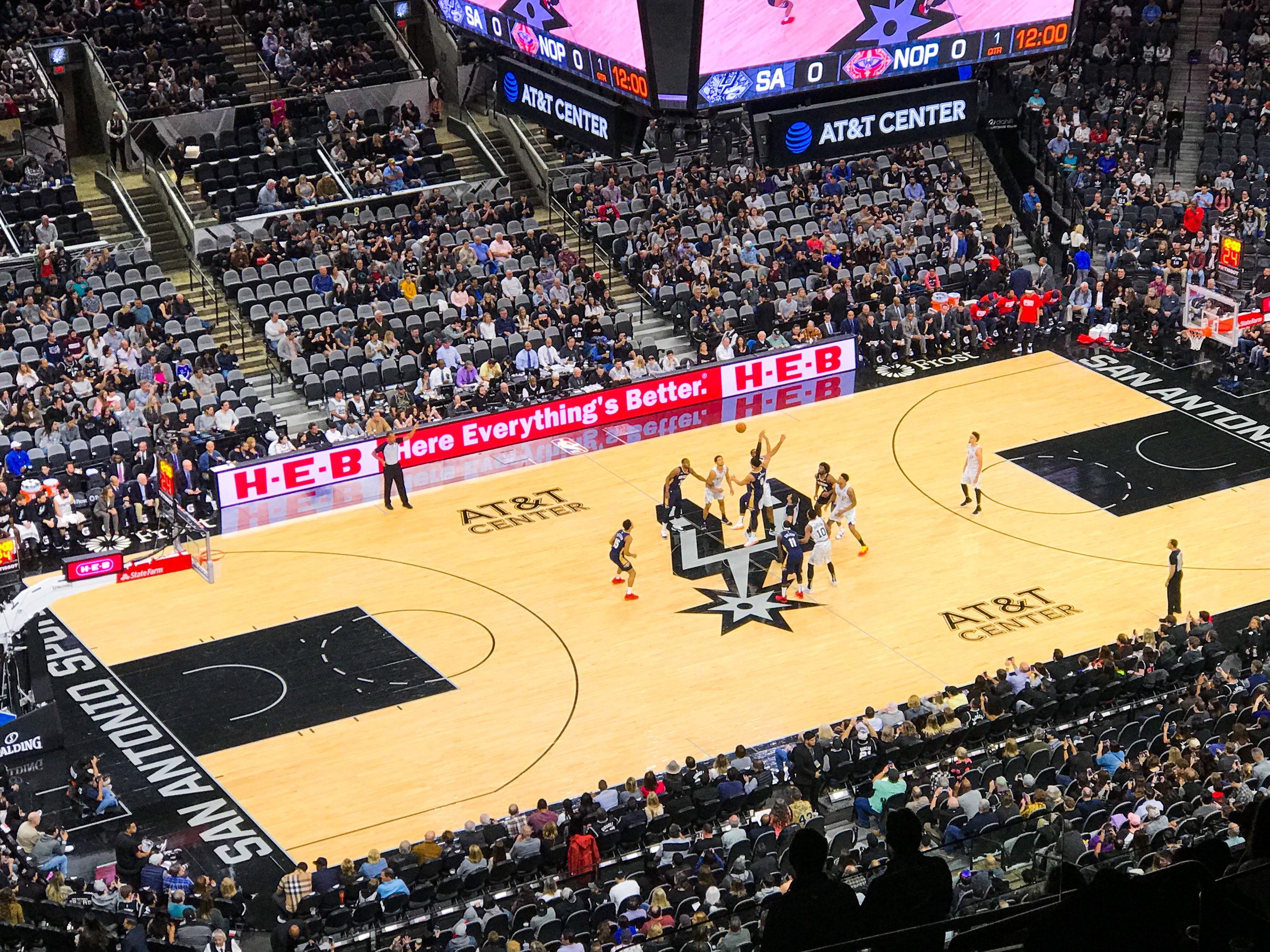 AT&T Center » Spurs Schedule »
See the NBA champion San Antonio Spurs in action at the AT&T Center. Get there early to catch live music and enjoy the pre-game festivities. The Spurs play at the AT&T Center, approximately 3 miles east of Downtown San Antonio. Parking is available around the arena, or ride an app enabled scooter from downtown.
The Spurs regular season (approximately 41 home games) goes from October through April. Preseason games begin in October, and playoff games run into May and June (depending on how the team does each season).