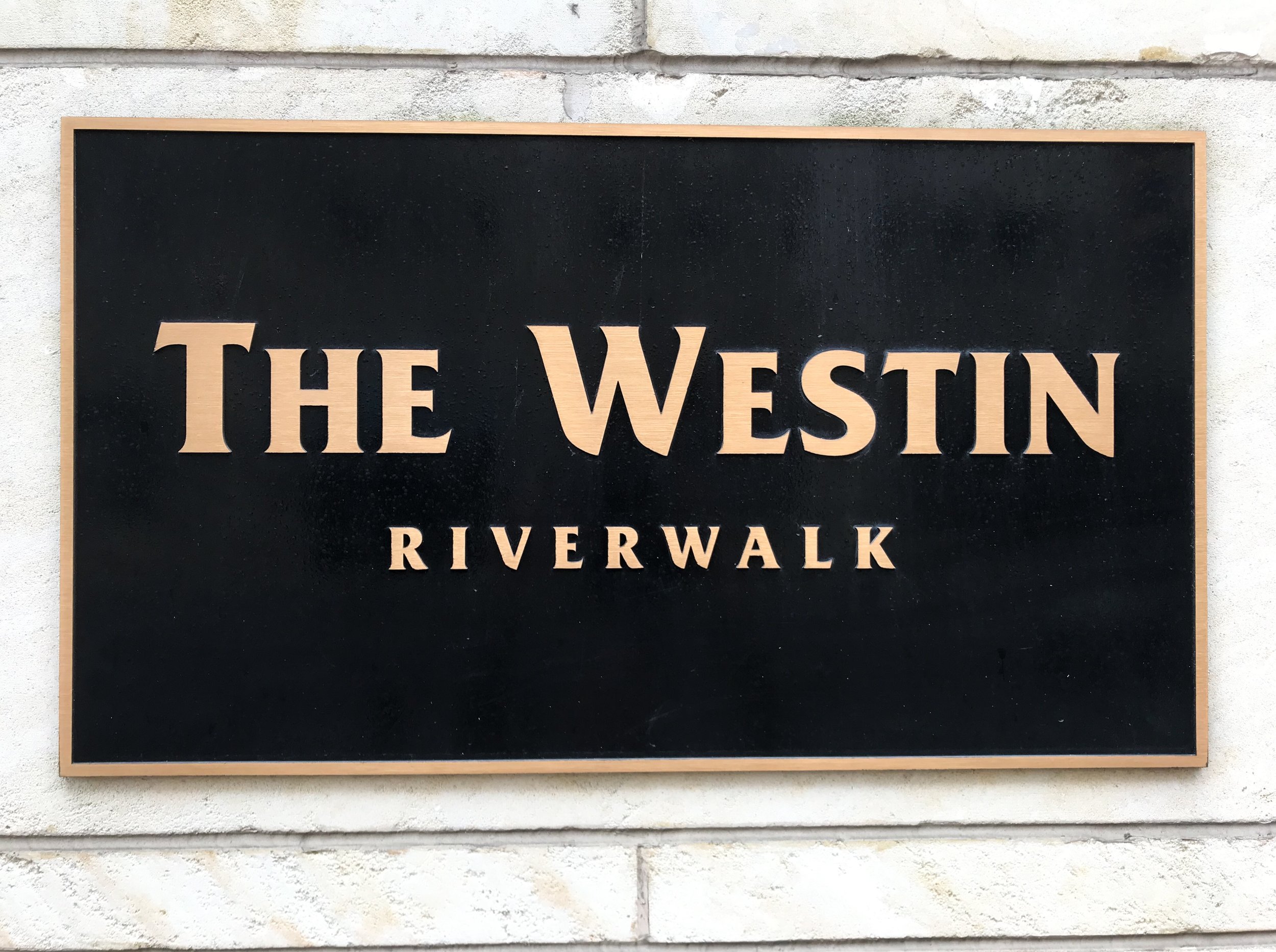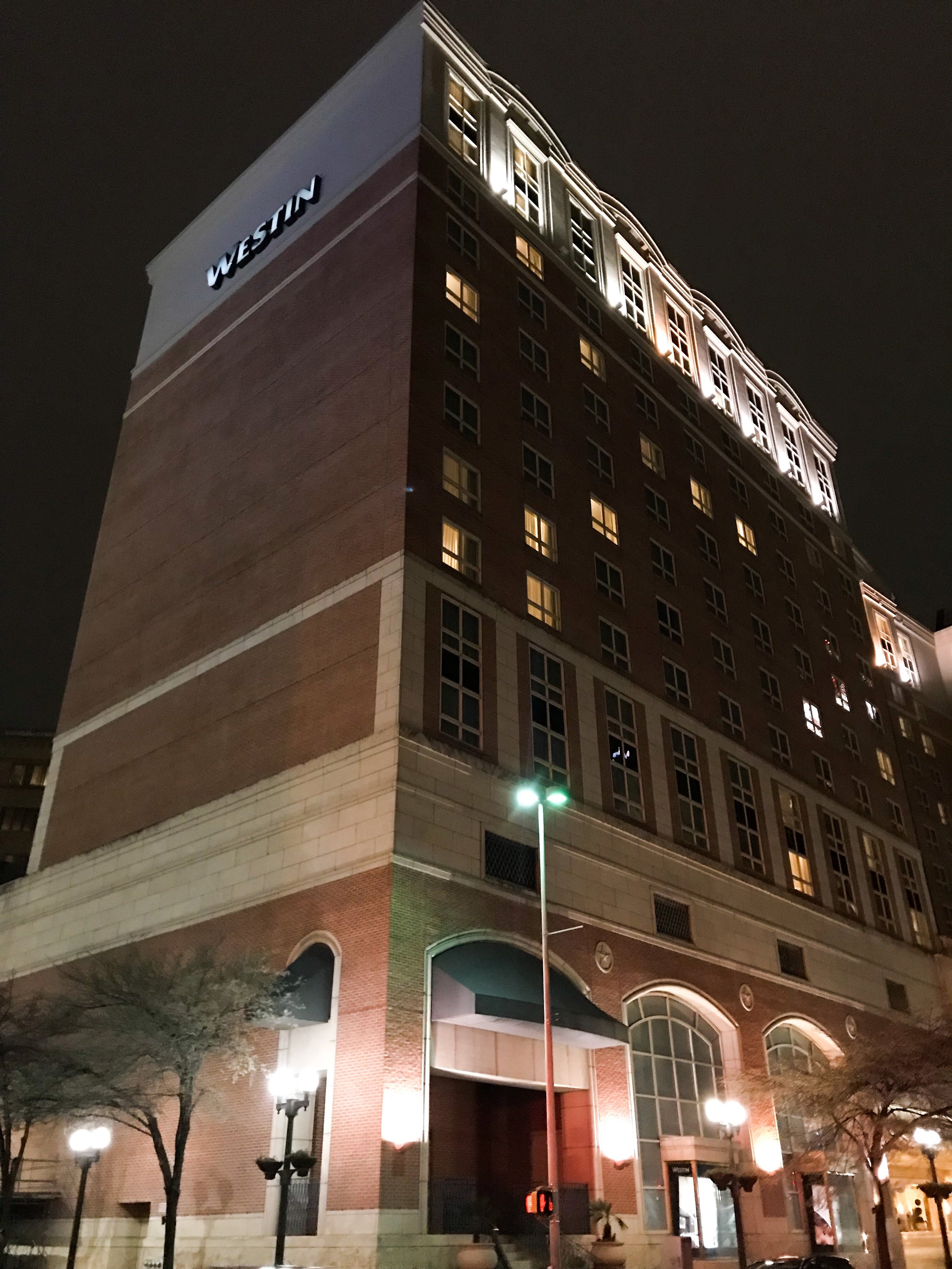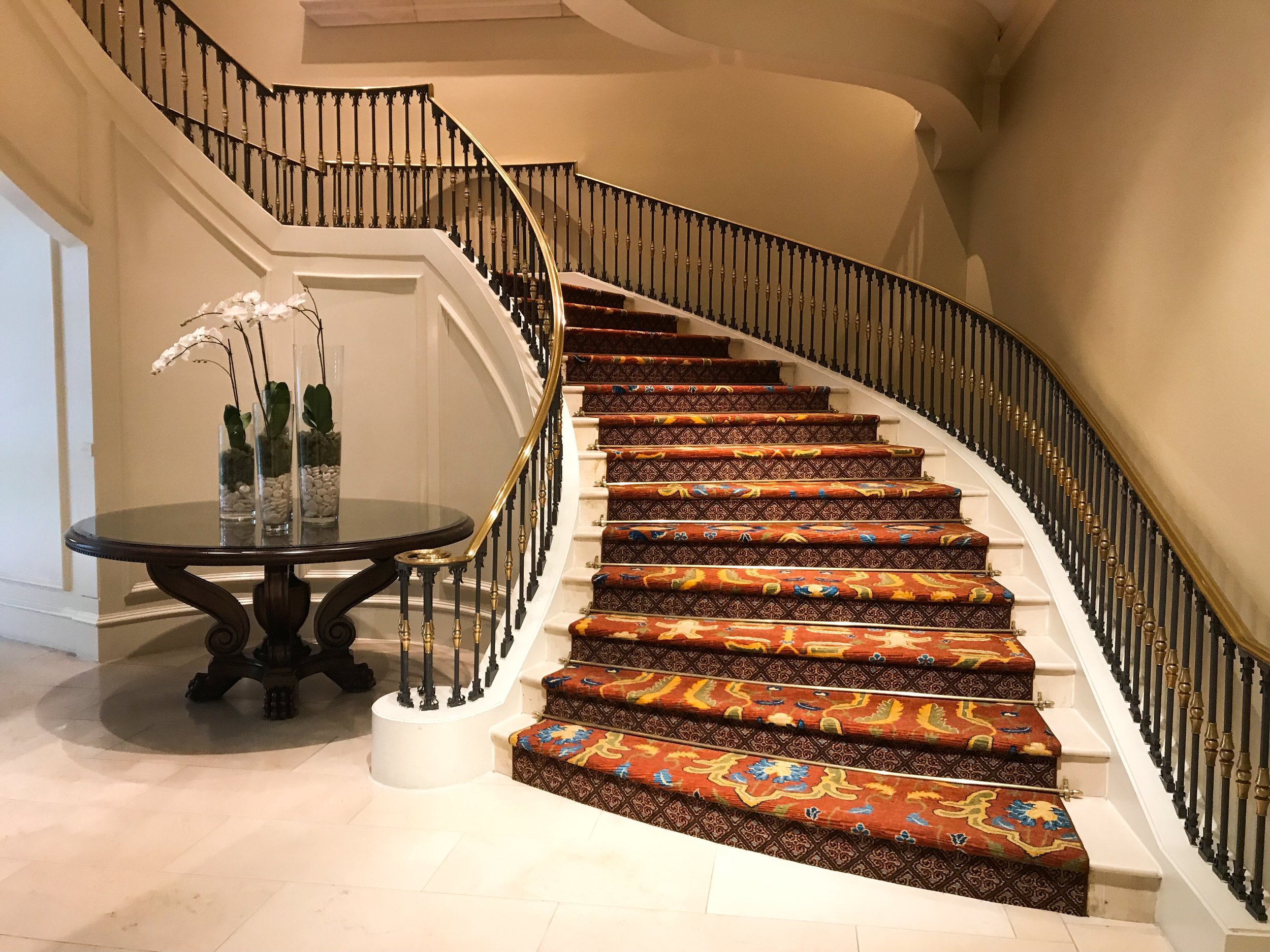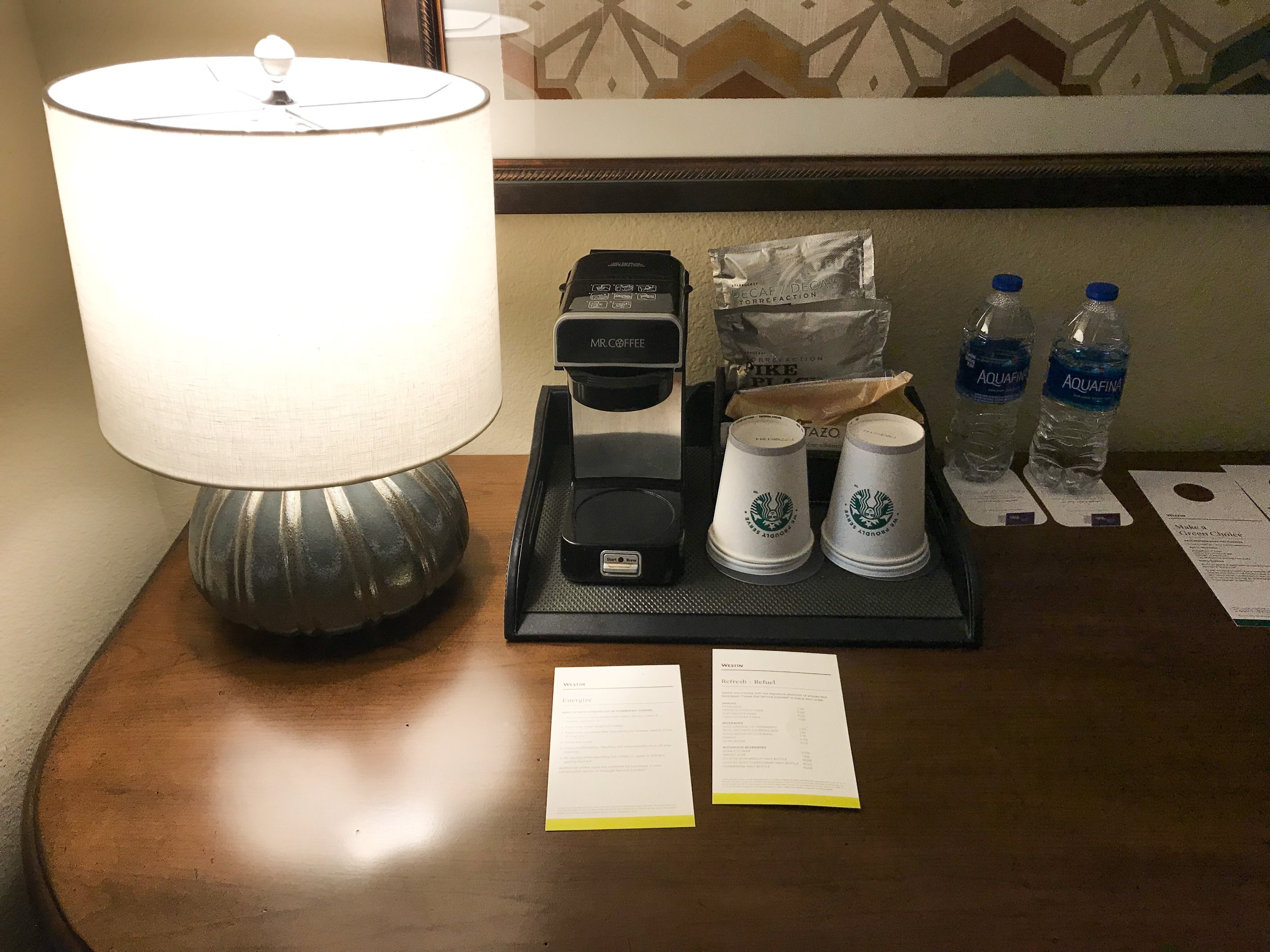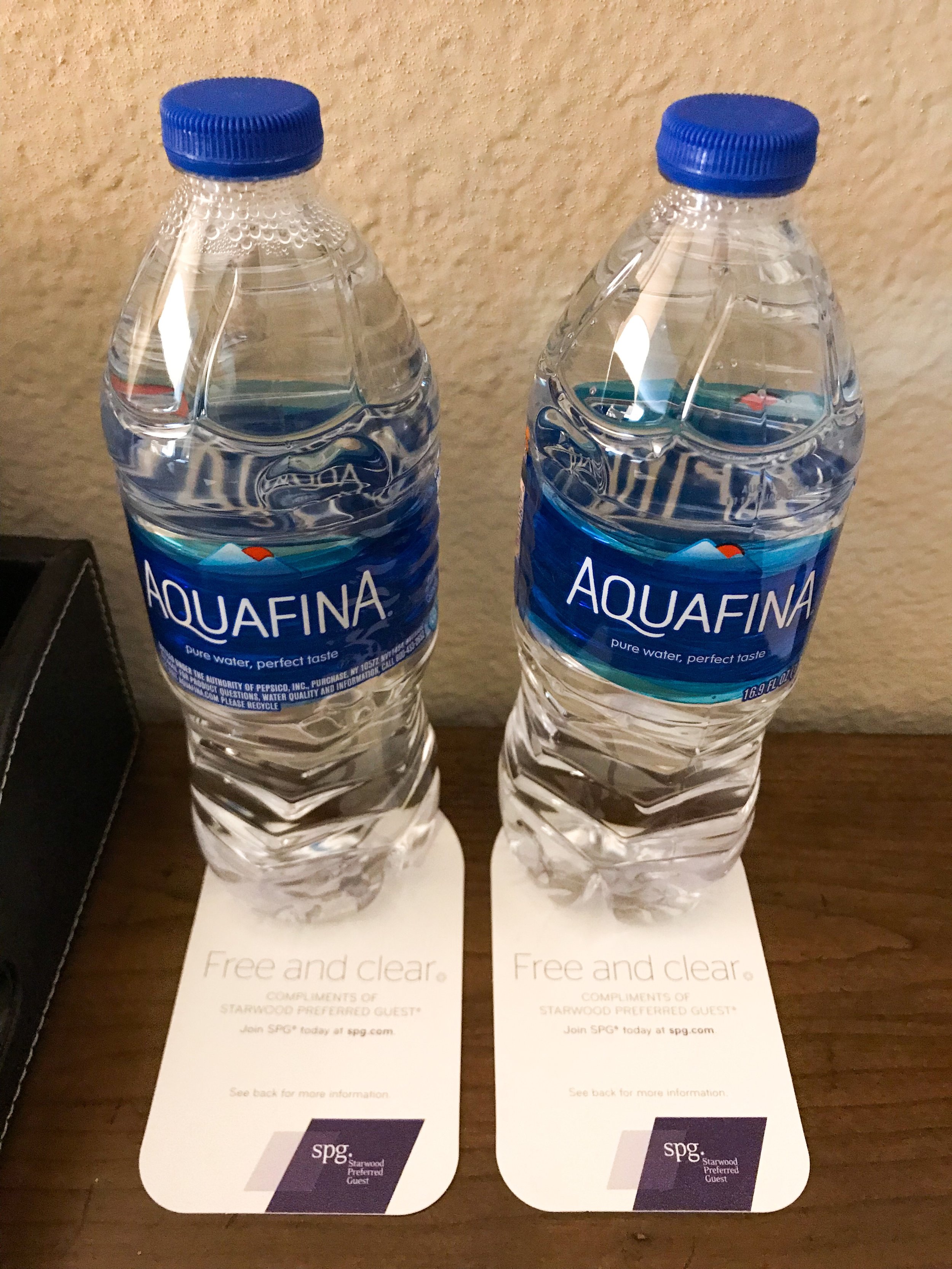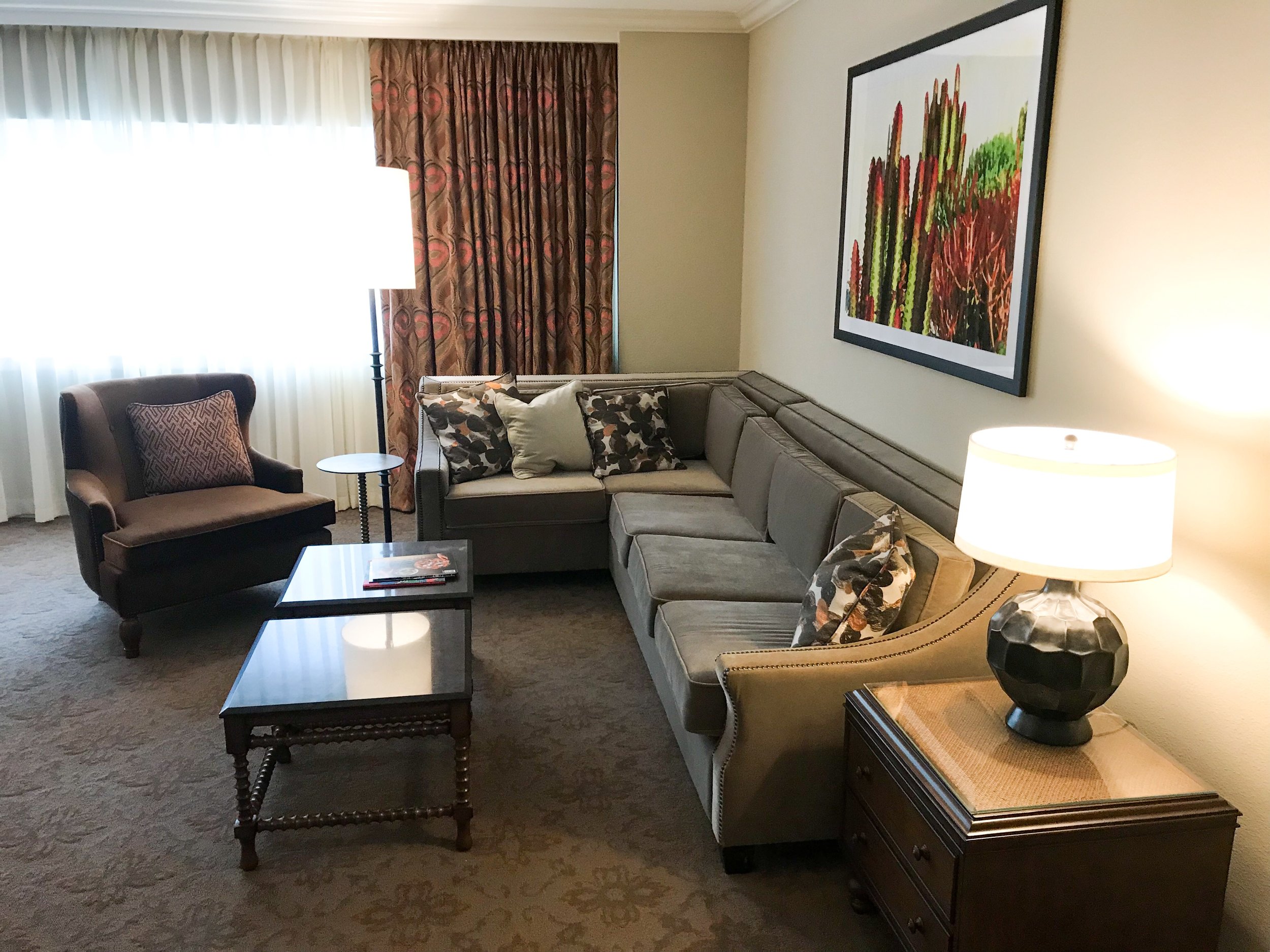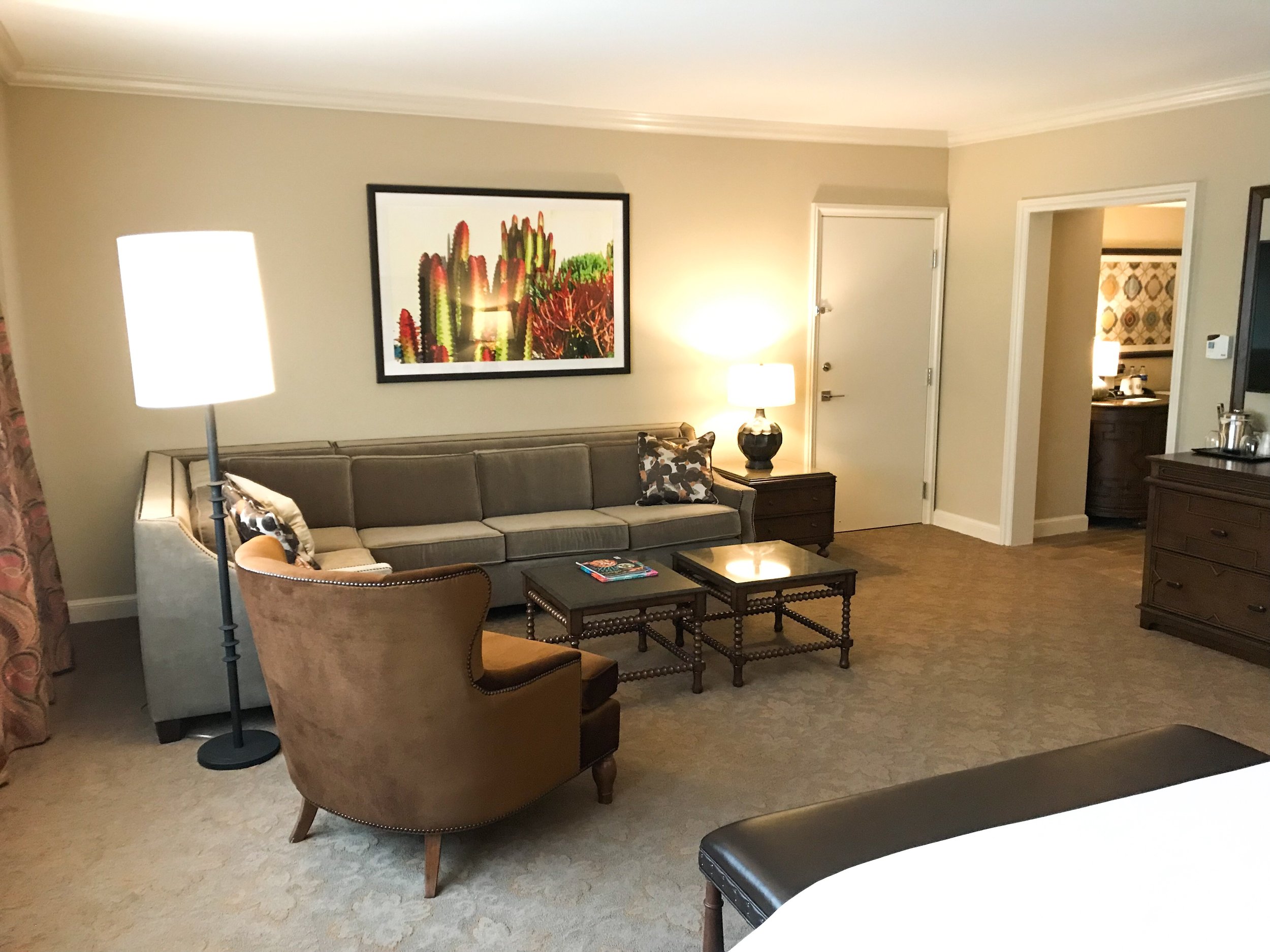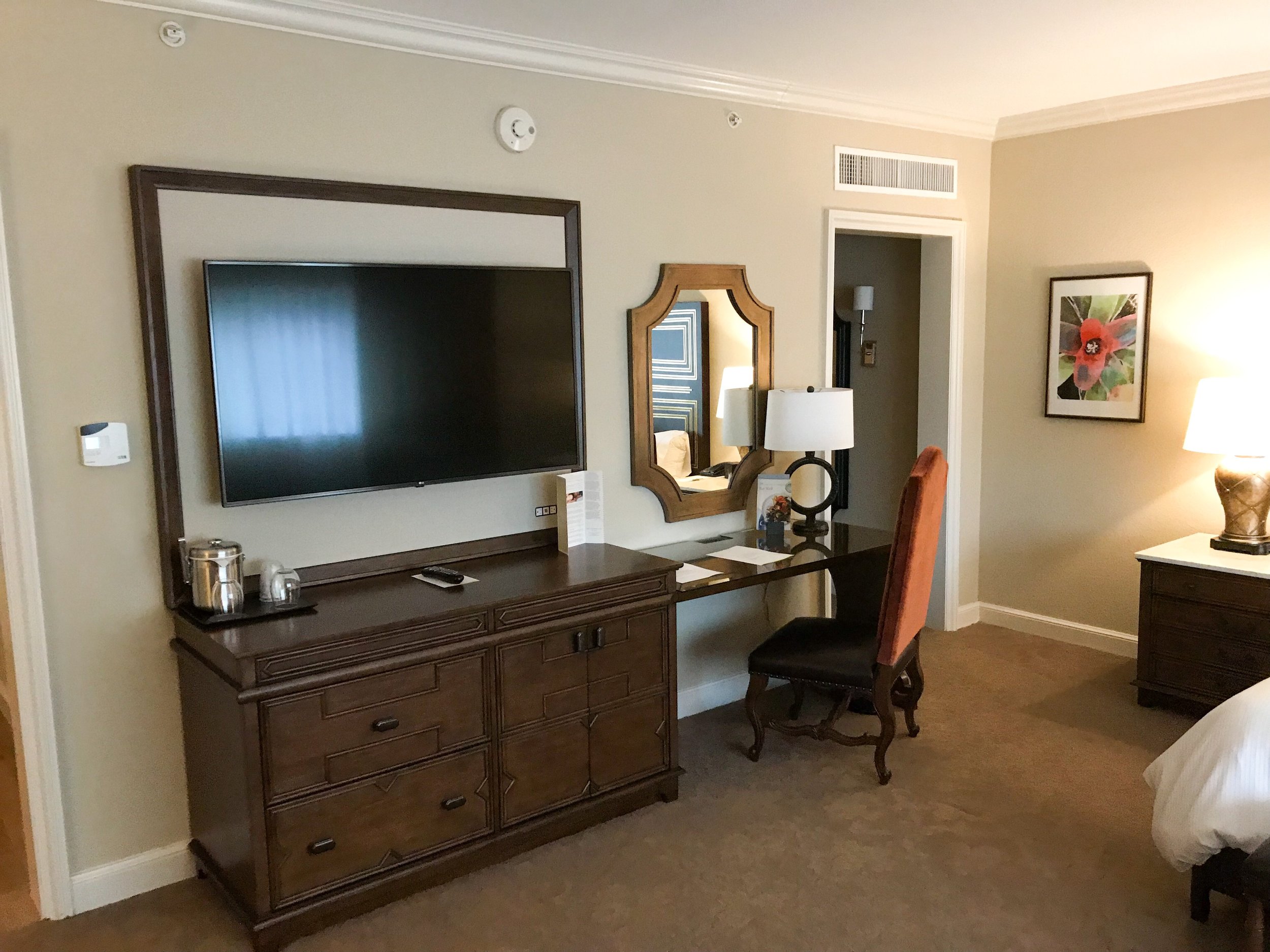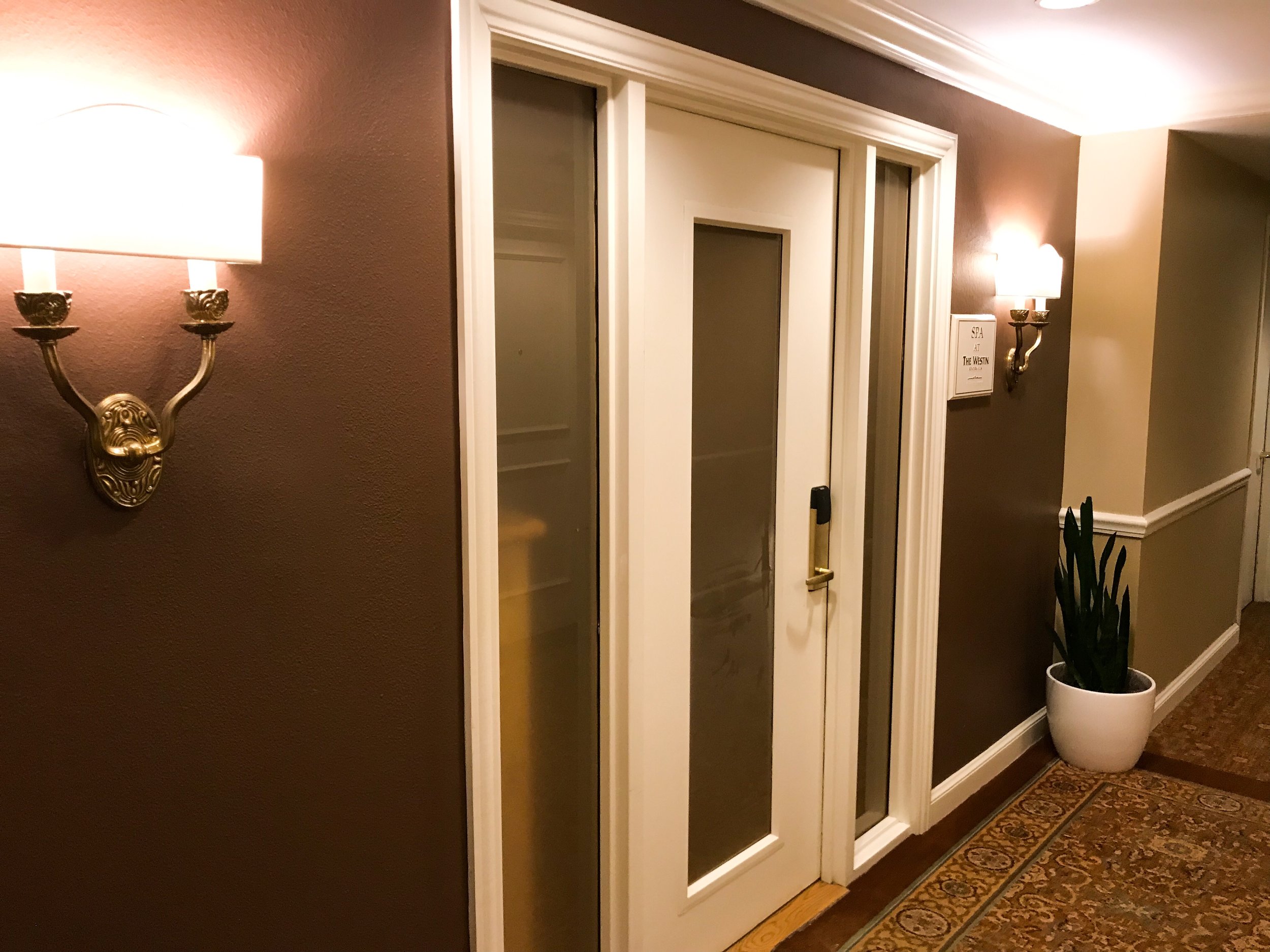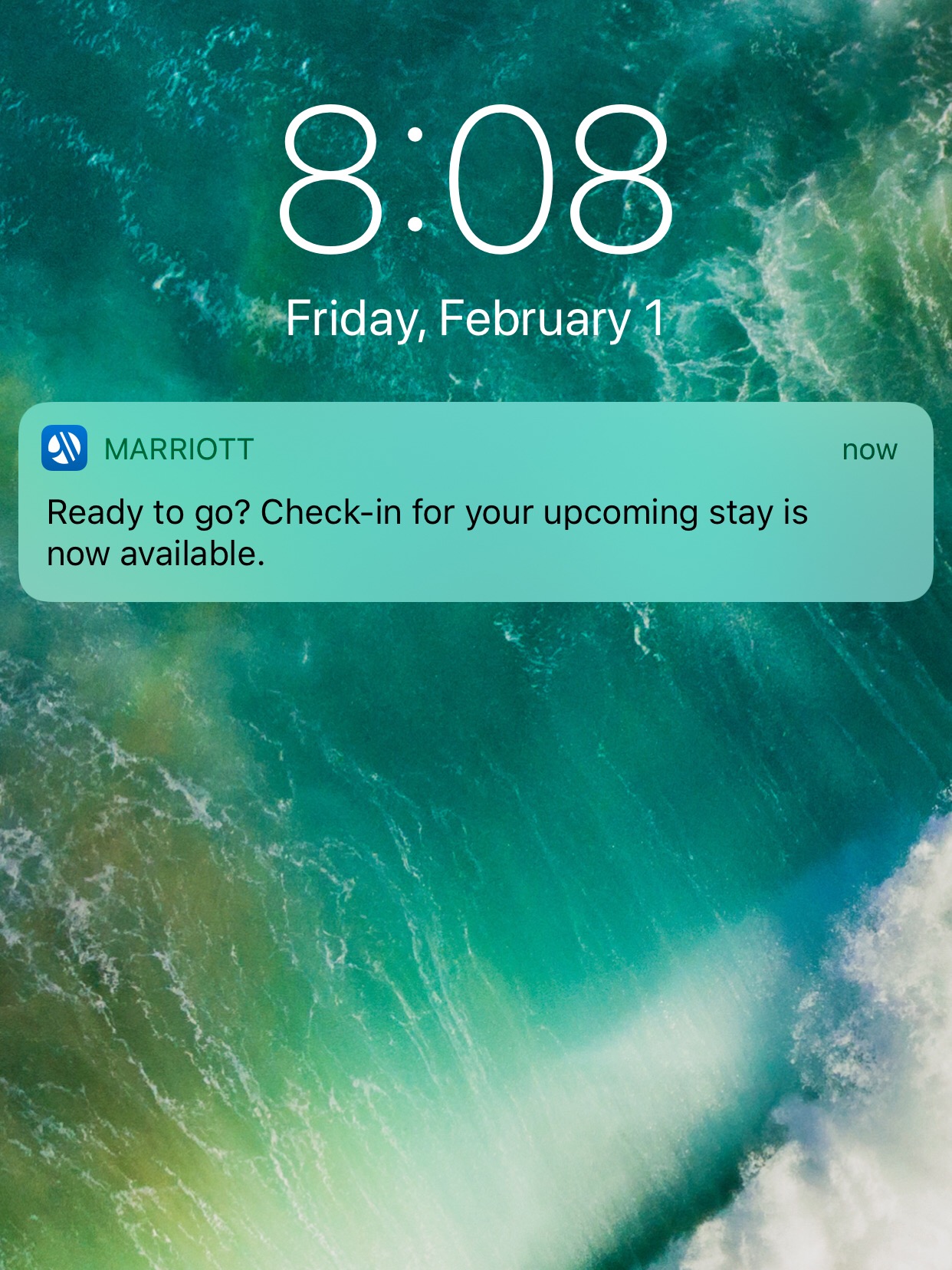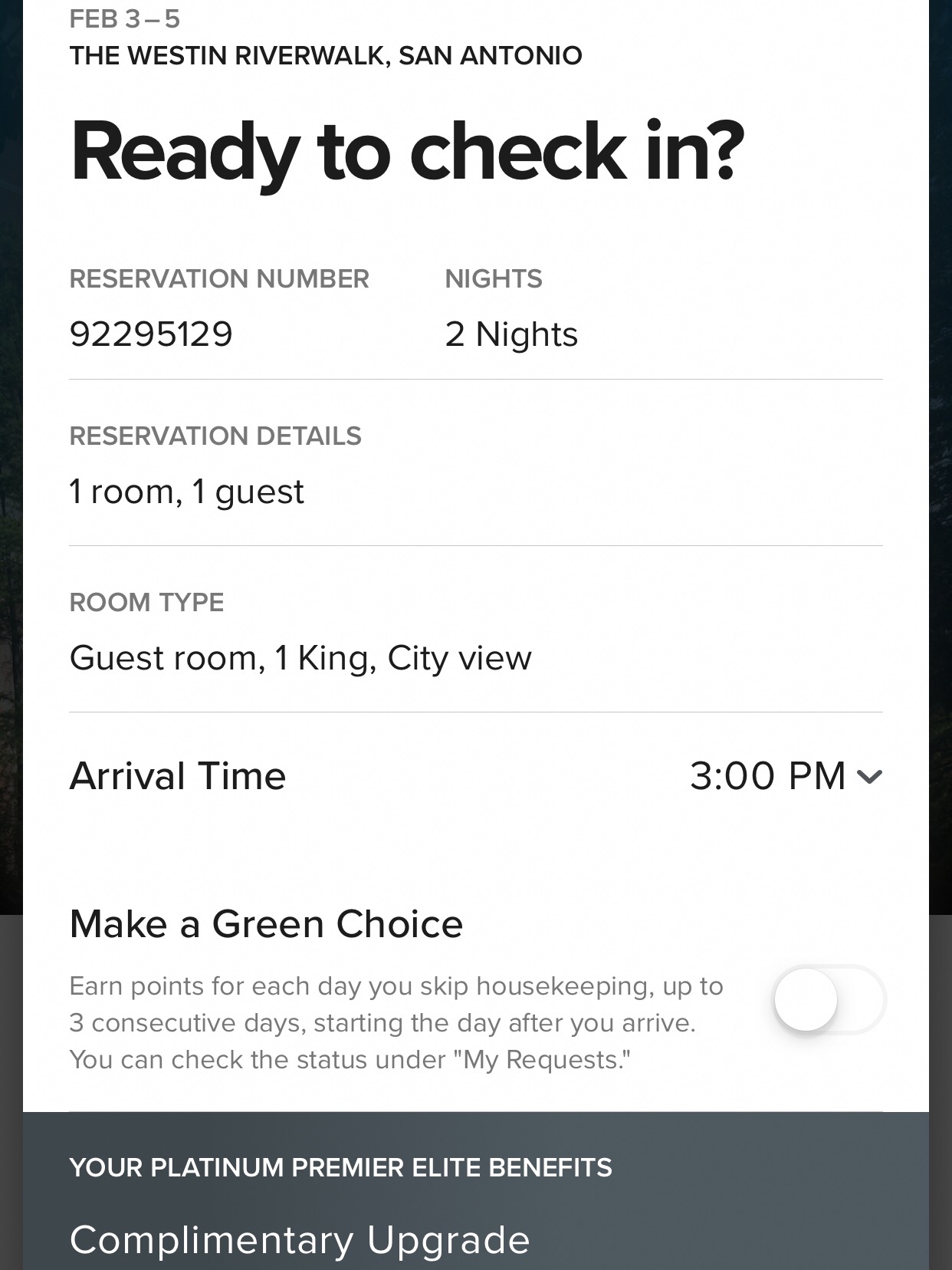 About the Hotel: The Westin Riverwalk, a Marriott Bonvoy Category 5 hotel, is located on the River Walk in downtown San Antonio. It is approximately 20 minutes south of San Antonio International Airport.
Parking: There are parking garages across the street, or valet parking on-site. Parking in one of the garages is quite a bit less expensive, but not as convenient.
Executive Lounge: There is no Lounge at this property.
Other Amenities: There is an on-site gym, a swimming pool, and a spa. The pool and spa were closed for maintenance during my stay.
Dining: There is a lobby restaurant and bar on property, but the hotel's location on the River Walk opens up an unlimited amount of other dining options as well.
Officer Wayfinder's Review: The Westin Riverwalk was a very nice hotel and the staff was incredibly friendly. Rooms on the River Walk side of the hotel all have balconies overlooking the River Walk. Rooms on the city side of the hotel do not have balconies. Part of the hotel was undergoing exterior maintenance while I was there. I'm not sure if the inside was also going to be renovated, but the hallway carpet and furniture in the rooms seemed slightly dated and in need of a refresh. That said, it was still a very nice, well maintained hotel.
I was a little surprised by the lack of an executive lounge, especially for how luxurious and business traveler centric this hotel seemed. As a Bonvoy Platinum or higher, I received a $20 breakfast credit each morning in the hotel restaurant. That was enough to cover a continental breakfast, but didn't cover the full breakfast buffet.
Overall this was a good hotel. The location on the River Walk was great, the property itself, though dated, was very nice, and the staff was friendly. In spite of the fact there was no lounge, I would consider staying at the Westin Riverwalk again and recommend it to anyone visiting San Antonio.