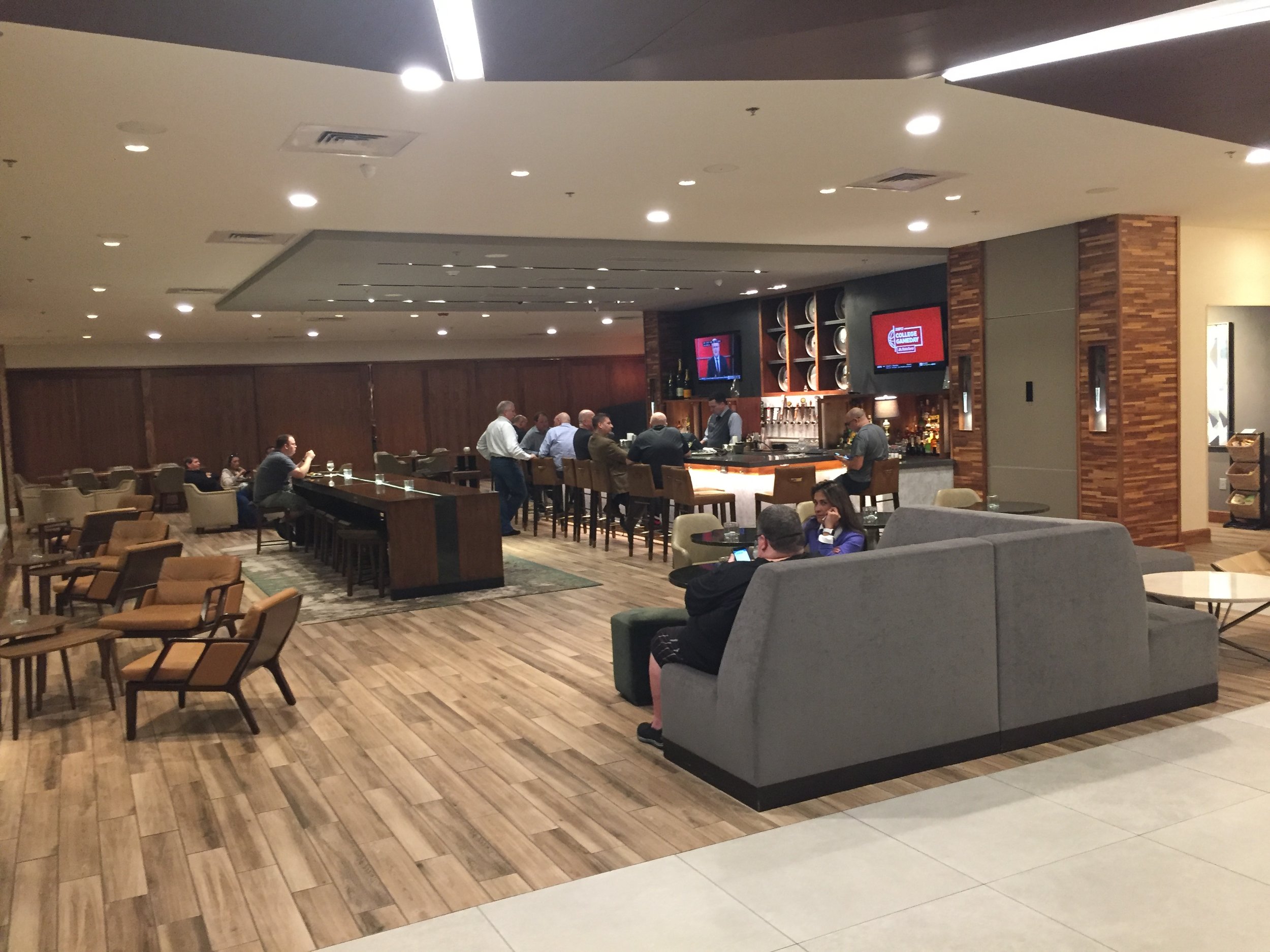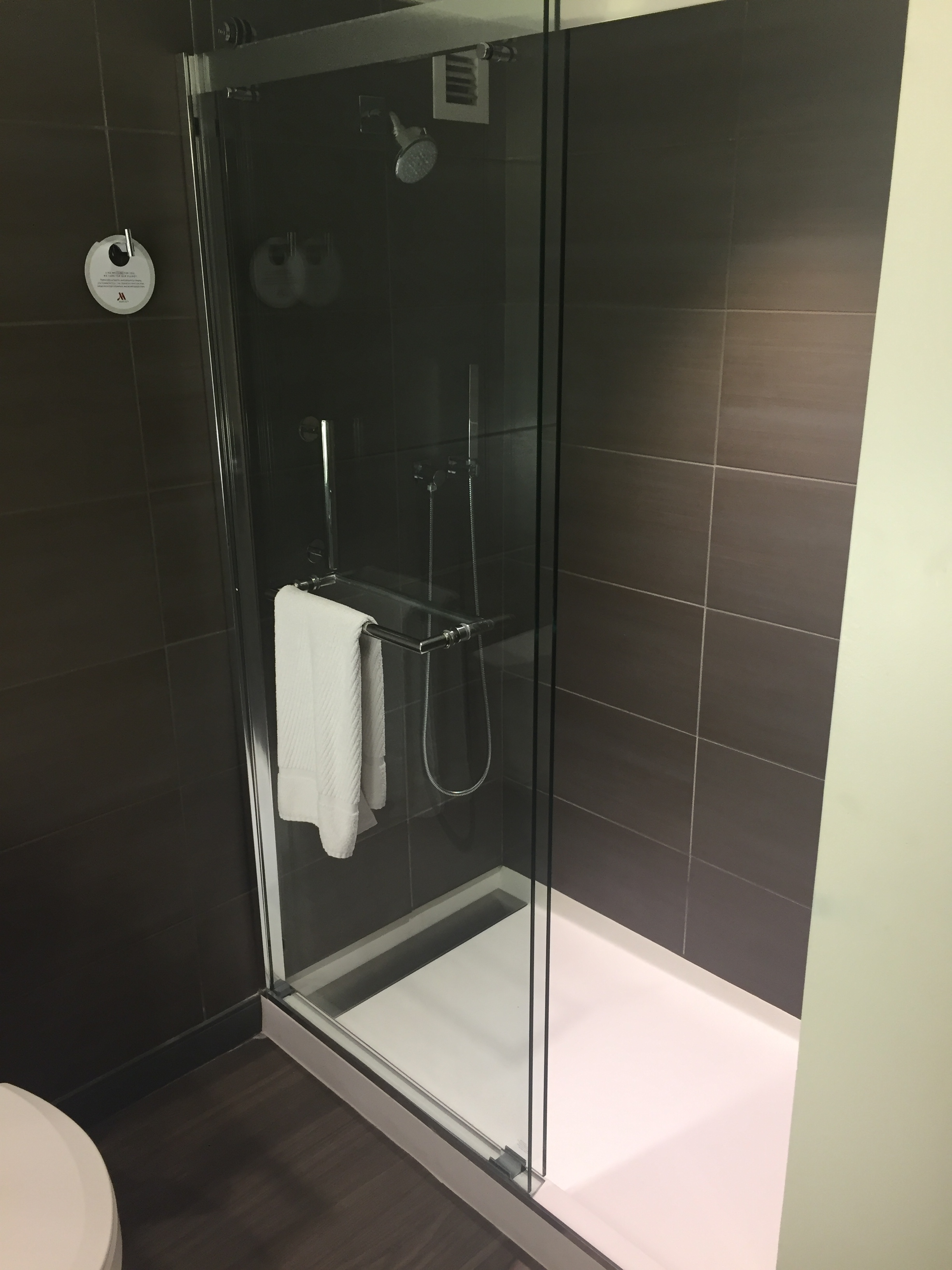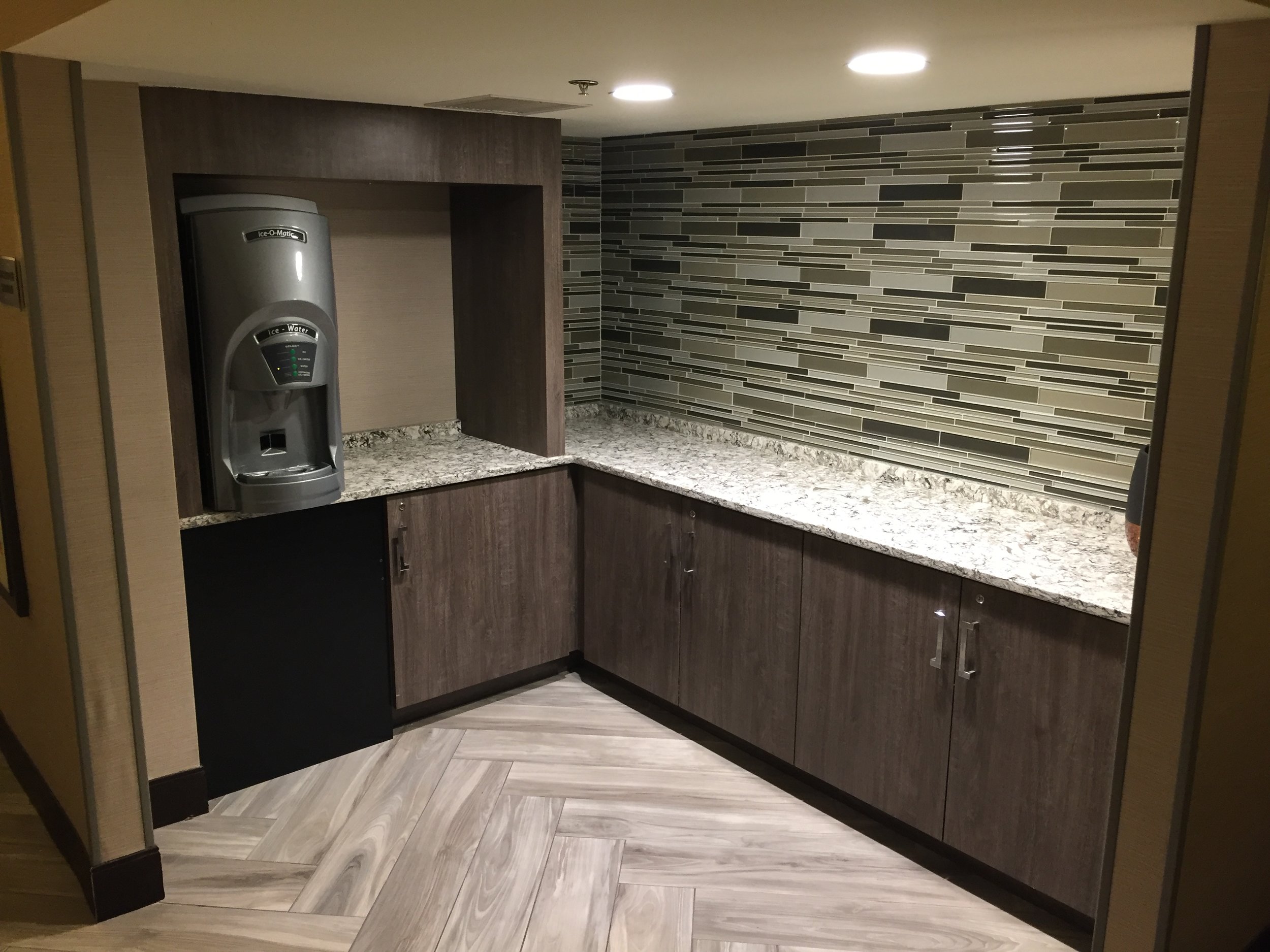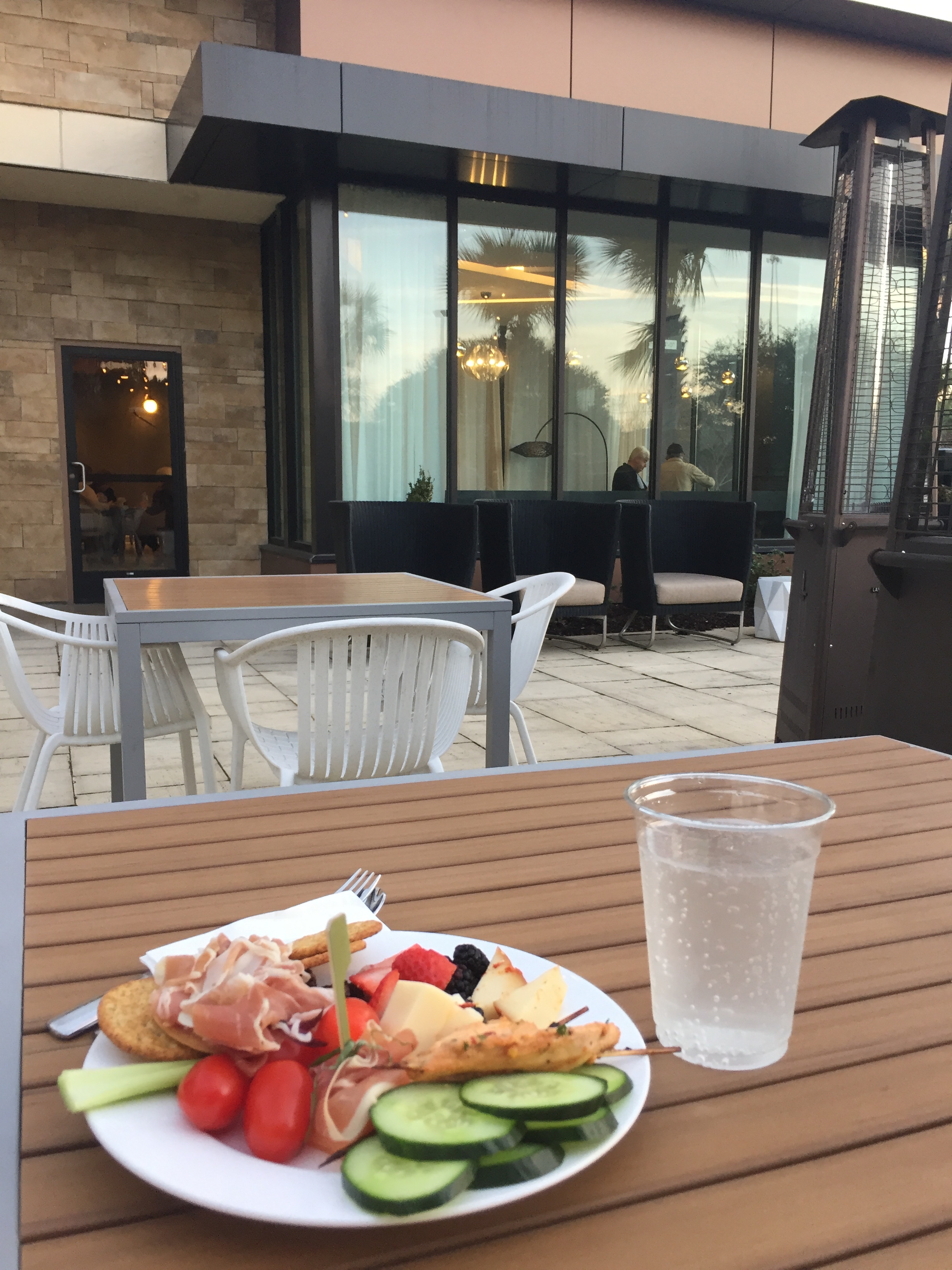 About the Hotel: The North Charleston Marriott, a Marriott Bonvoy Category 4 hotel, is located outside of the historic area, near the airport (with complimentary airport transportation), at the junction of I-26 and I-526. It is a completely renovated hotel in a warm and contemporary style. The remodeling included an architectural embellishment of a sturdy exoskeleton (front side only) that has LED lighting to highlight the building.
Parking: Parking is plentiful and free.
Executive Lounge (Qualified Access Required): The hotel renovations included an upgraded M Club. The Club offers daily complimentary breakfast, 24-hour snacks and non-alcoholic drinks, and complimentary hors d'oeuvres (Sunday through Thursday).
Other Amenities: There is an on-site gym and outdoor pool. The gym has several treadmills, stationary bikes, and other exercise machines, in addition to free weights, and is open 24/7.
Dining: There is a lobby restaurant and bar on property. There are several other dining options within walking/driving distance from the hotel.
Officer Wayfinder's Review: The North Charleston Marriott was an excellent hotel, conveniently located near Charleston International Airport. A 24/7 M Club is a big plus, something many Marriott properties are beginning to adopt.
The 291 guest rooms are spread across two wings on floors 2 through 8. All have been gut-renovated and are filled with modern, functional features. Near each floor's elevator lobby a hydration station is available to dispense cold filtered water and ice.
There is no shortage of outlets and USB ports. The Wi-fi is strong, with no degradation observed during peak evening and morning hours. Lighting in the room and bathroom is bright and easily controlled. There was virtually no noise coming from adjacent rooms. Beds and bedding were extremely comfortable.
The only two negatives observed – the wardrobe is a bit on the small side, and the desk chair is more of a side chair, with no adjustments possible.