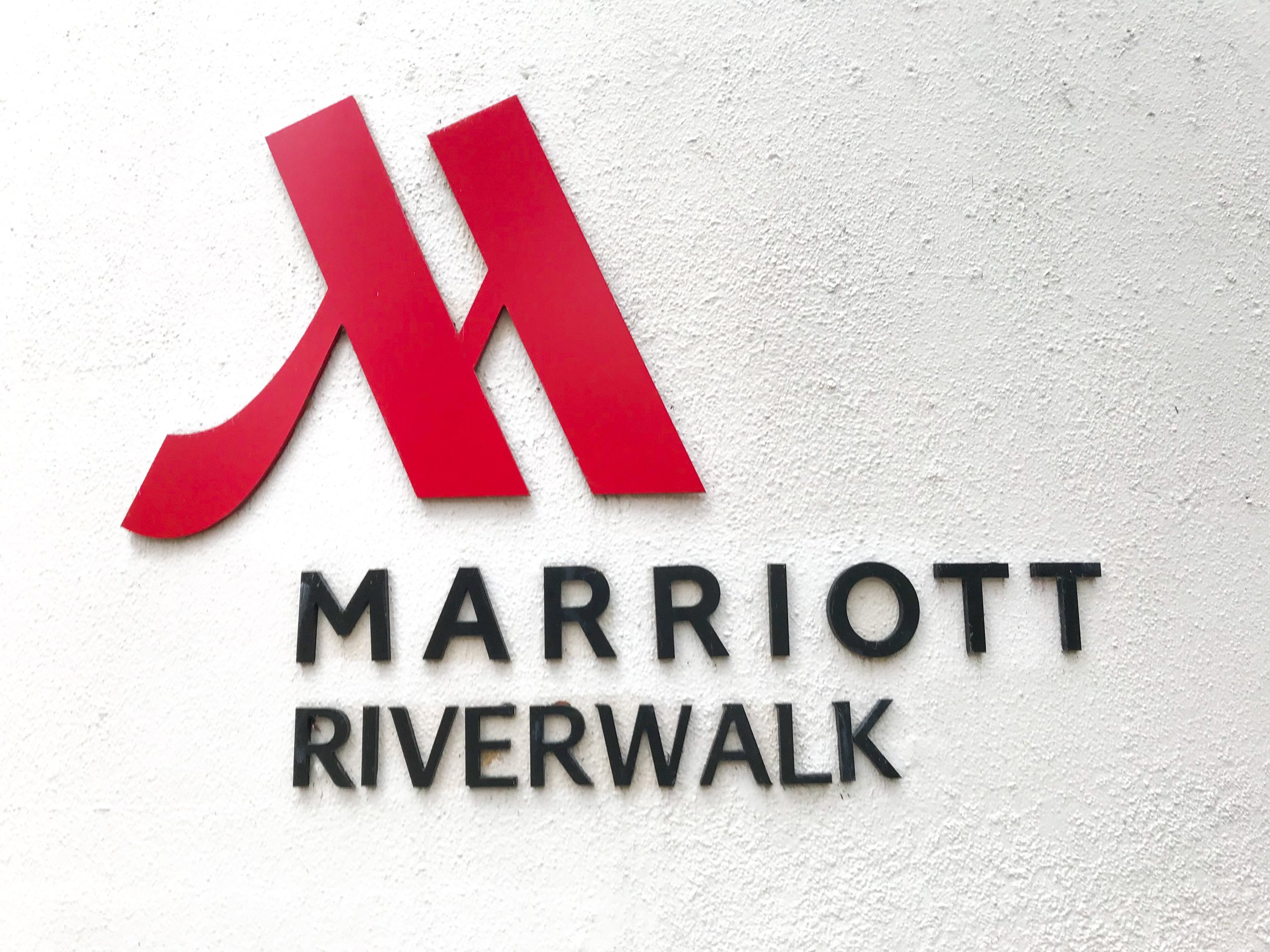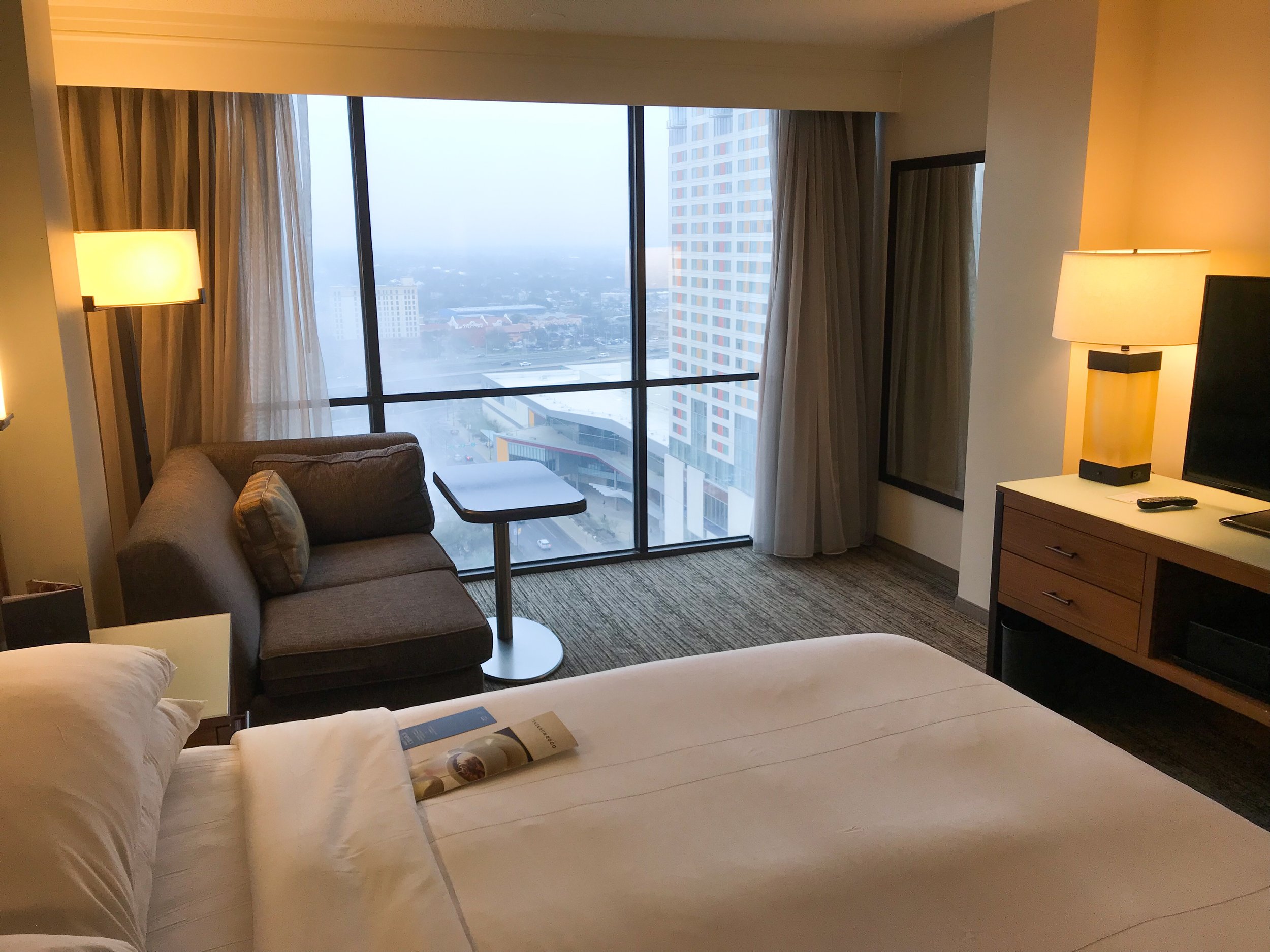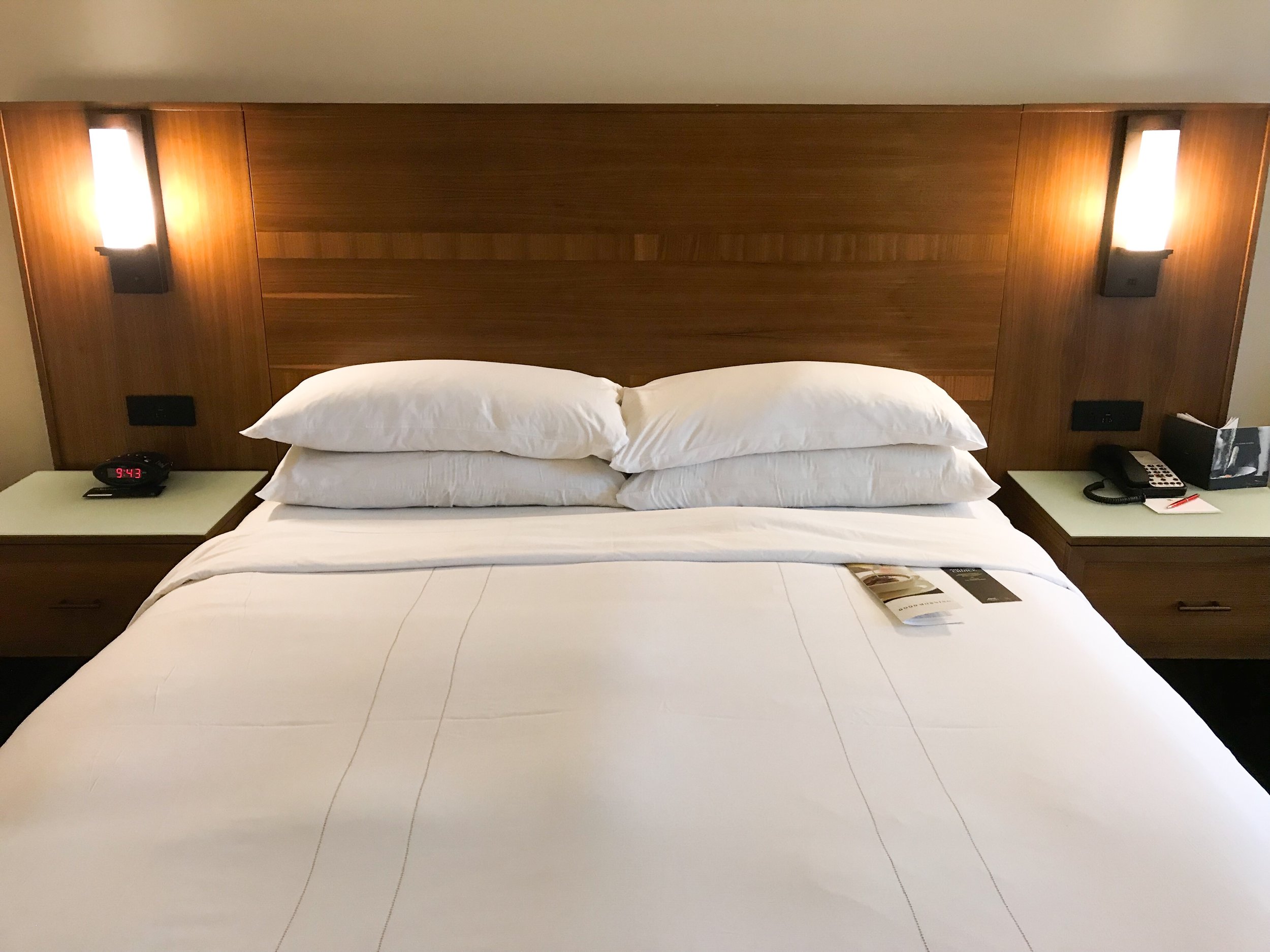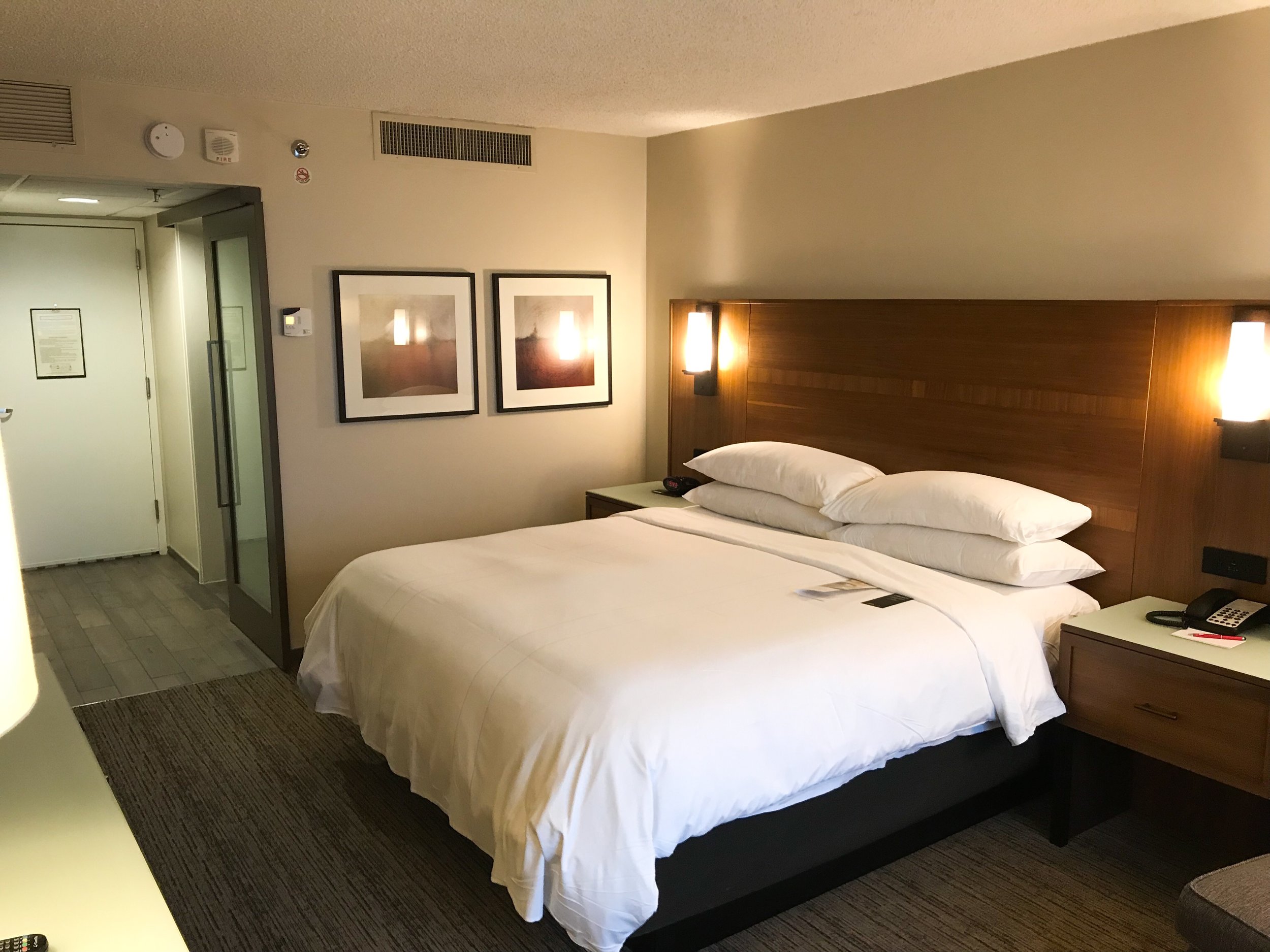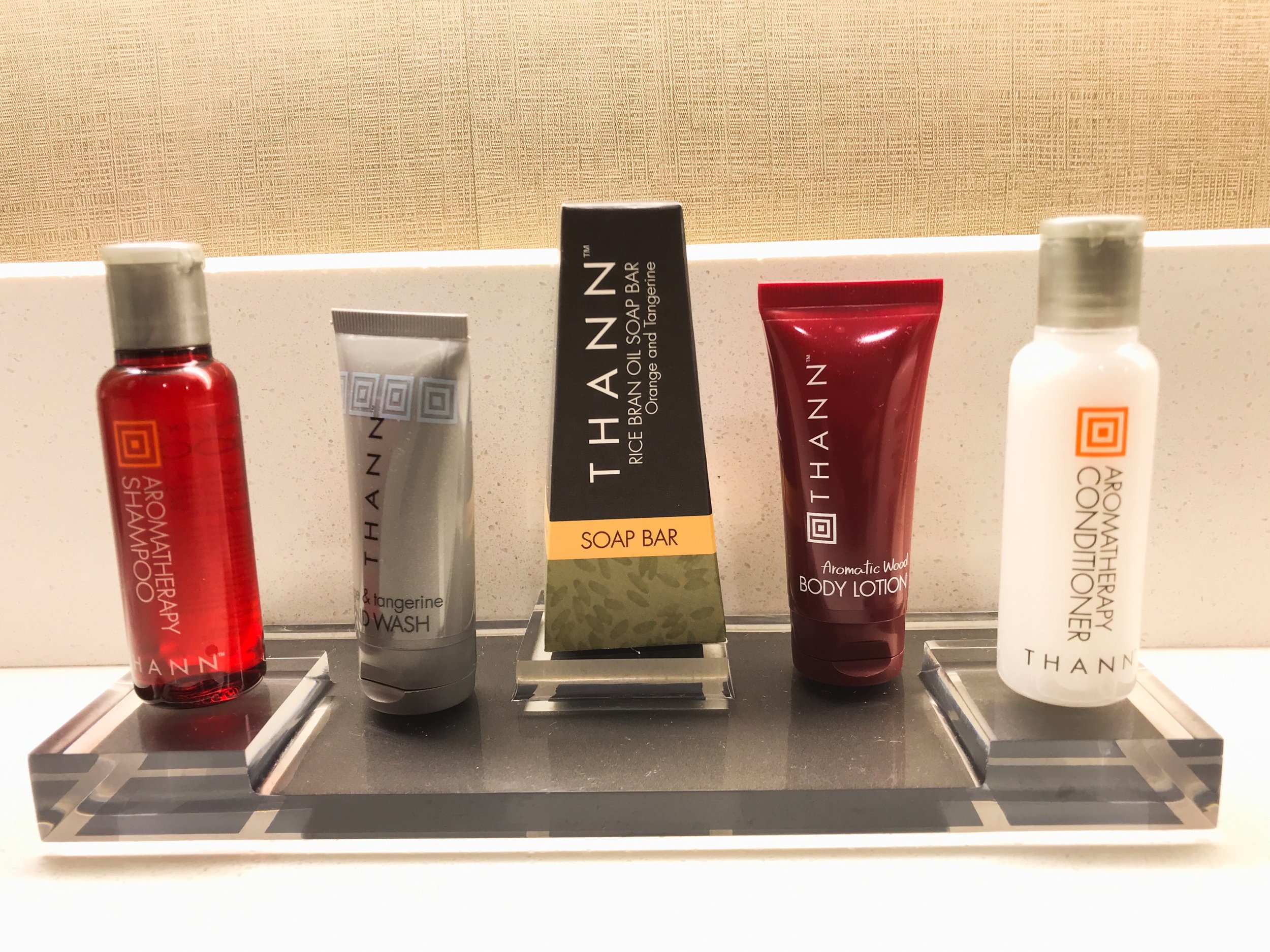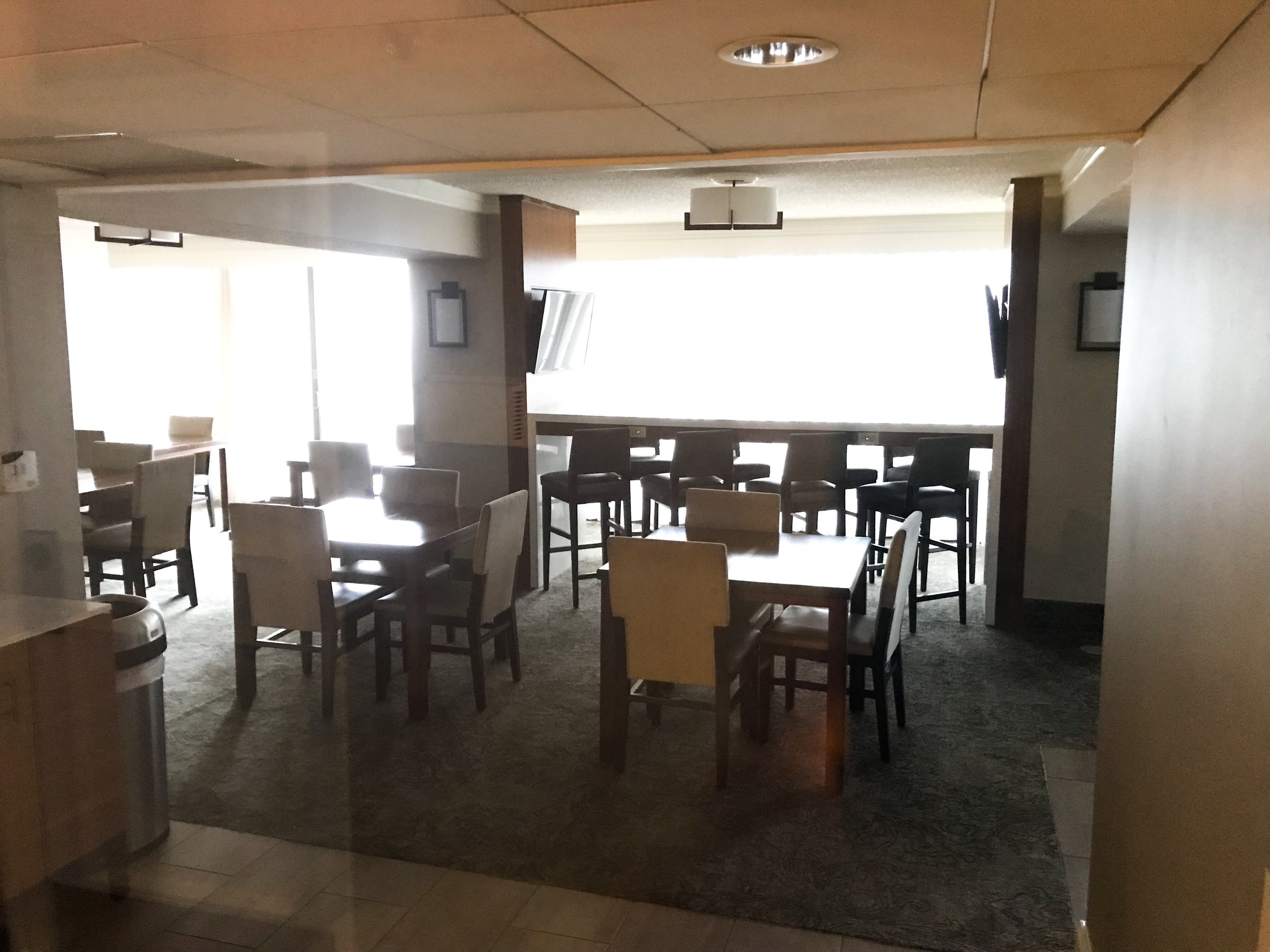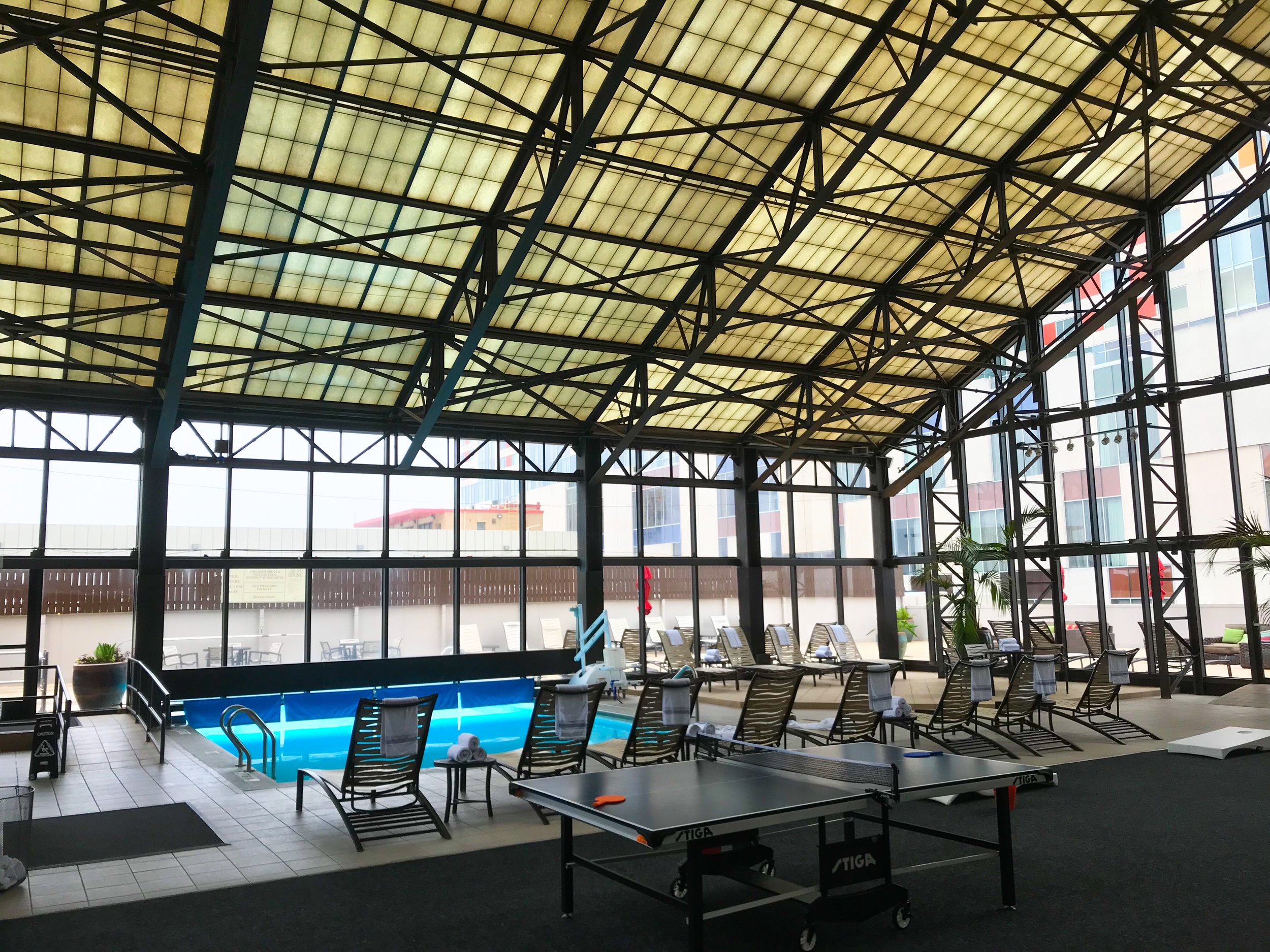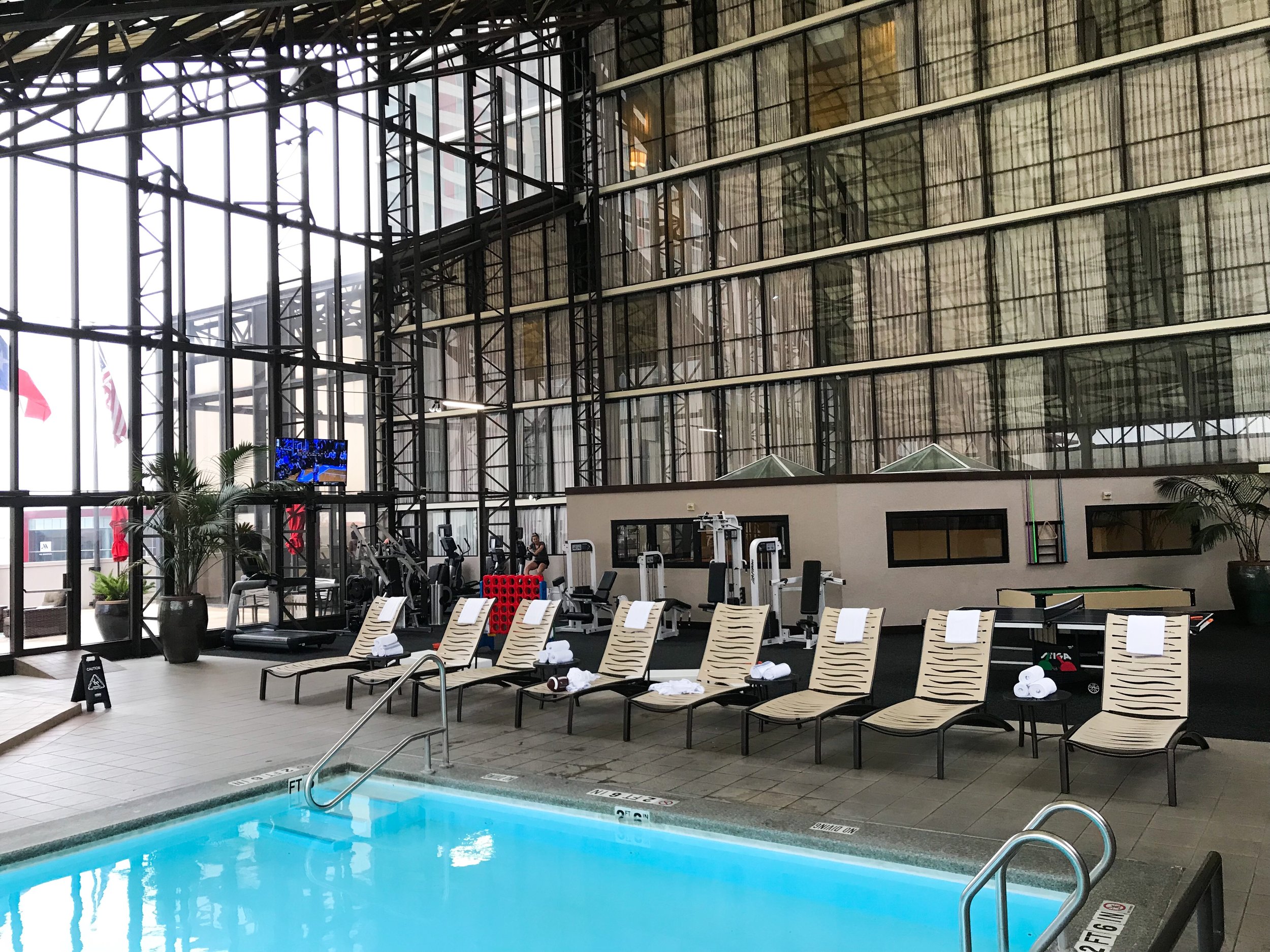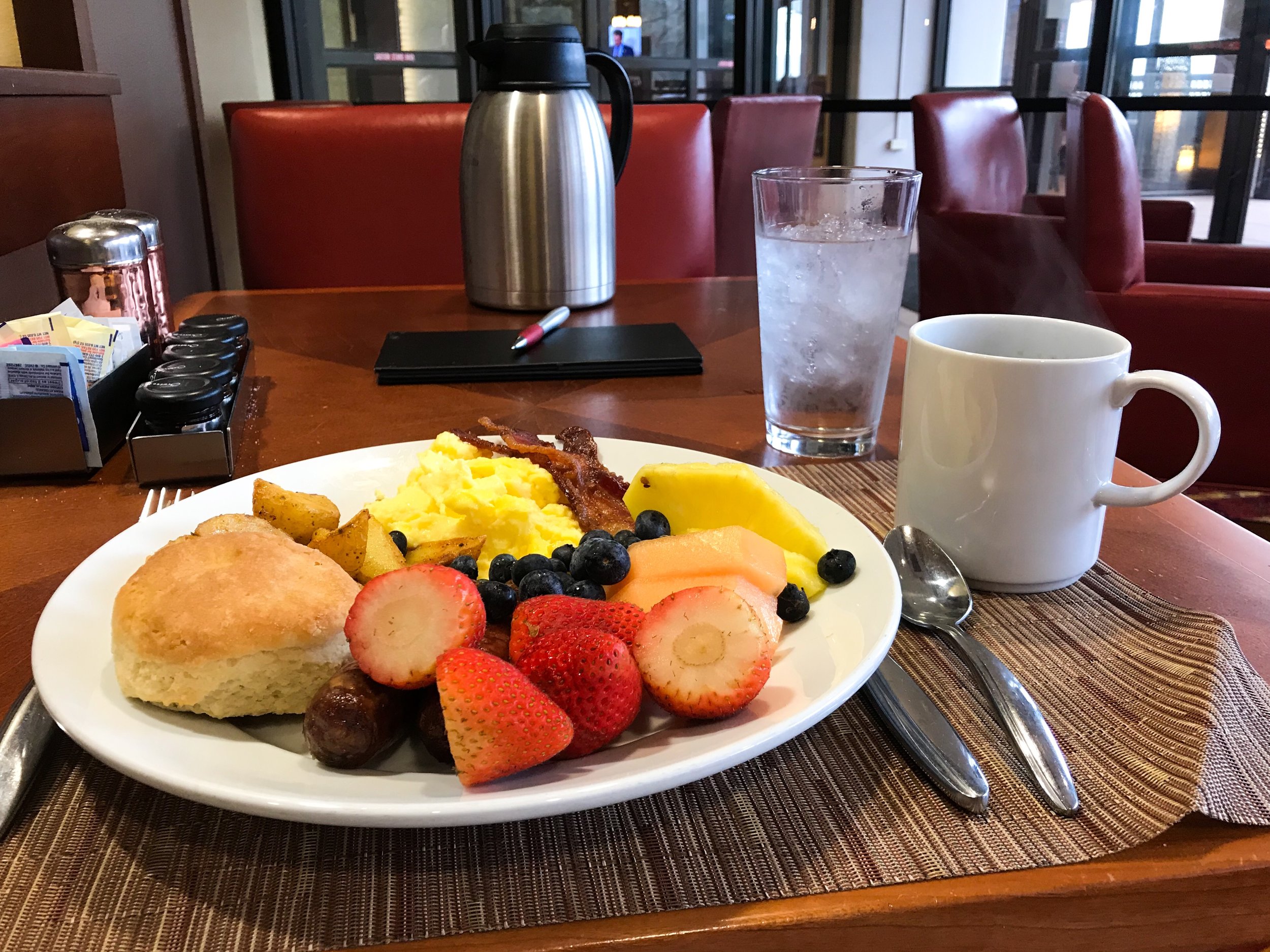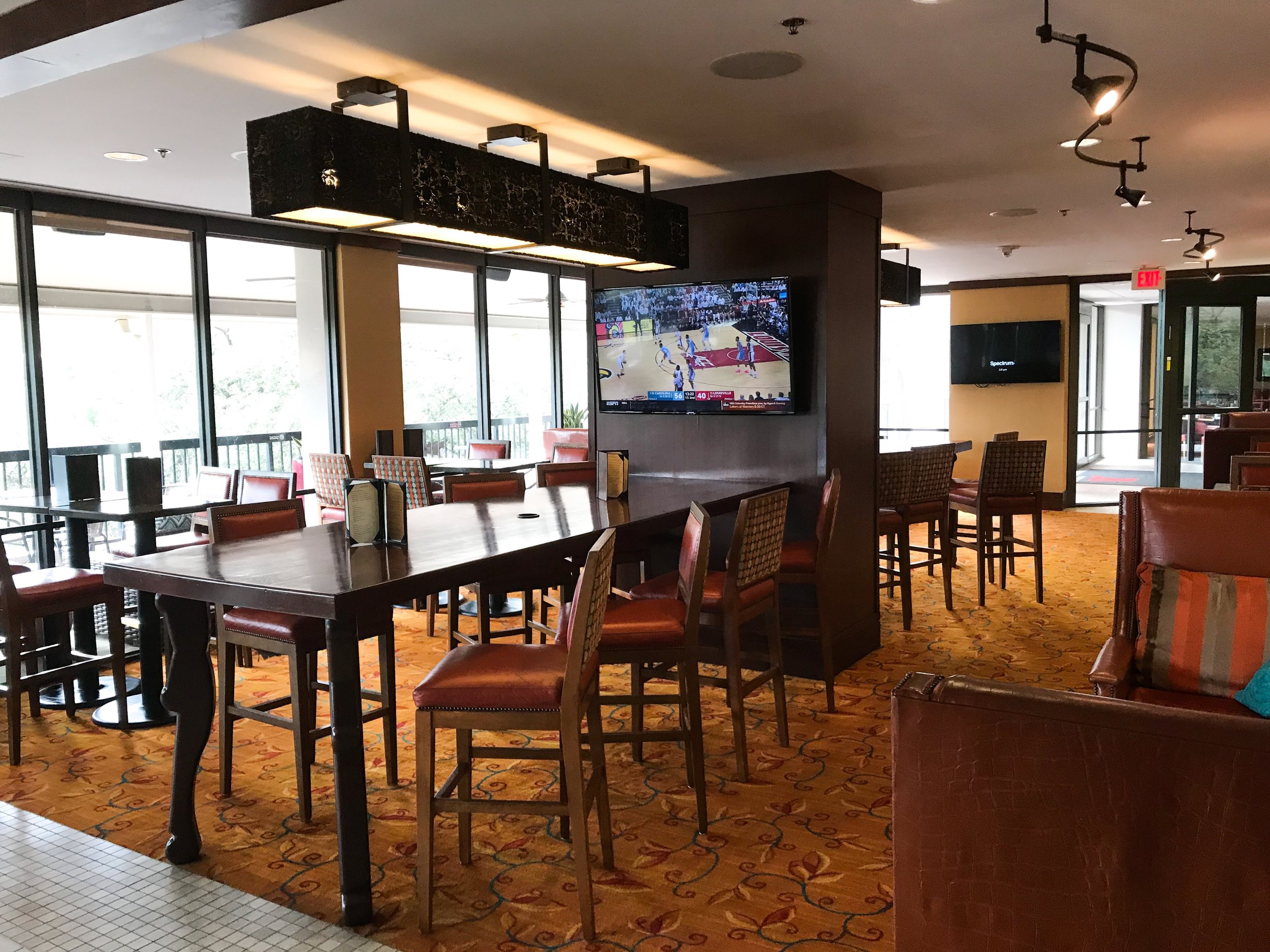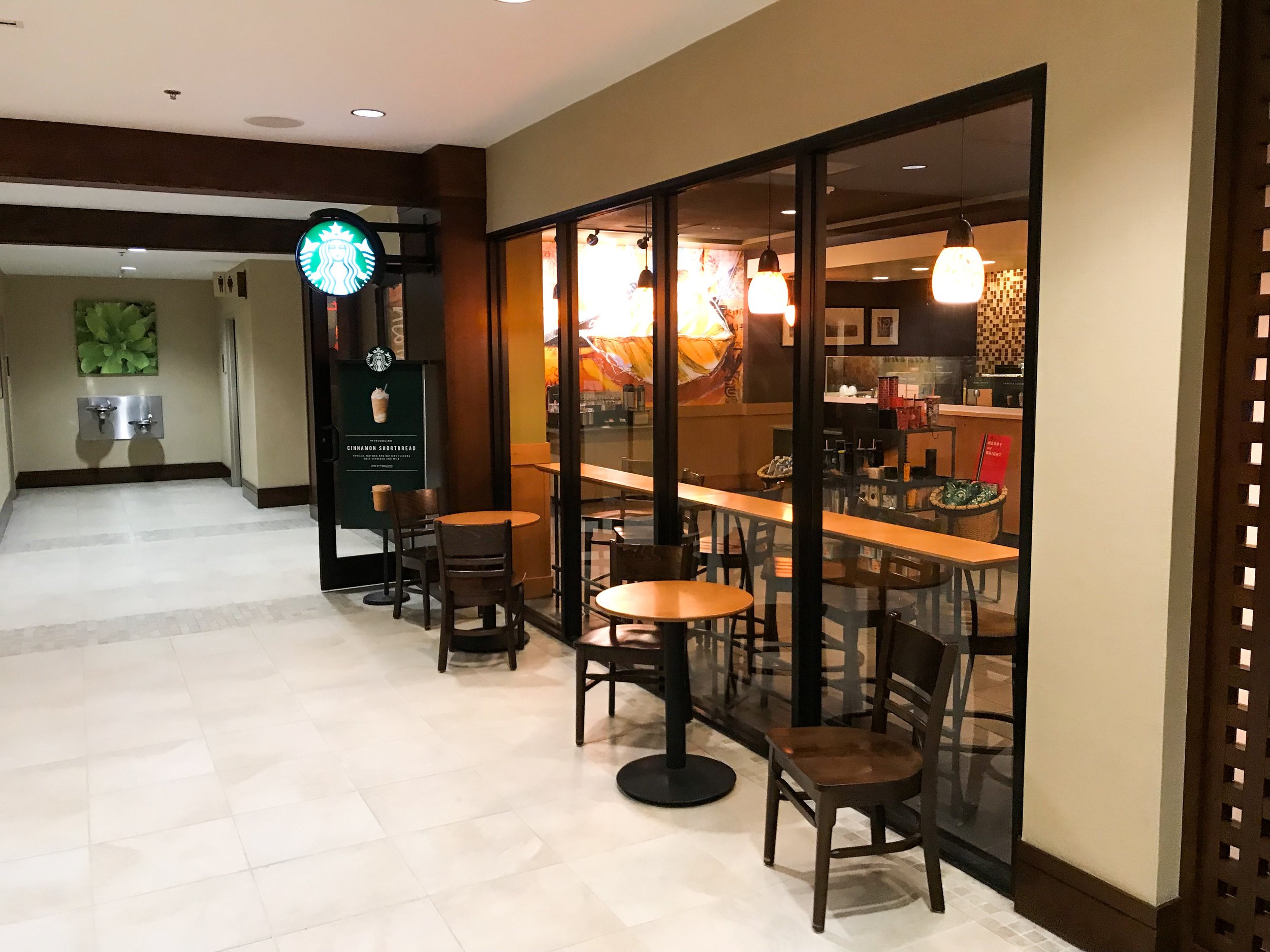 About the Hotel: The Marriott Riverwalk, a Marriott Bonvoy Category 5 hotel, is located on the River Walk in downtown San Antonio. It is approximately 20 minutes south of San Antonio International Airport. The entire hotel was recently renovated.
Parking: There are parking garages at the convention center nearby, or valet parking on-site. Parking in one of the garages is quite a bit less expensive, but not as convenient.
Executive Lounge (Qualified Access Required): The Concierge Lounge closes after breakfast on Friday morning and reopens for dessert on Sunday evening. It was closed while I was there so I wasn't able to get photos or see the offerings.
Other Amenities: There is an on-site gym and indoor/outdoor pool. The gym has several treadmills, stationary bikes, and other exercise machines, in addition to free weights.
Dining: There is a lobby restaurant and bar on property, but the hotel's location on the River Walk opens up an unlimited amount of other dining options as well.
Officer Wayfinder's Review: The Marriott Riverwalk was a nice hotel, conveniently located near the San Antonio Convention Center and on the man-made extension of the River Walk. There aren't any bars or restaurants on the section of the River Walk where the hotel is located, but it's less than a five minute walk to get to the main part that has dozens of riverside dining options.
I was a little surprised that the Lounge wasn't open on the weekend, especially considering the hotel's close proximity to the convention center. The hotel was completely renovated recently and was very nice, better than several Marriotts that have yet to be renovated.
Because the lounge was closed on the weekend I had a $20 meal credit at the lobby restaurant. It was a standard breakfast buffet, with fresh fruit, eggs, meats, and an omelette chef. The restaurant wasn't terribly busy at 8:30 on a Sunday morning, but the staff seemed rushed.
Overall, the hotel was nice, but I was disappointed the lounge was closed and was a little taken aback by the hastiness of the dining staff. There are other properties I would choose to stay at in the area over staying here again.