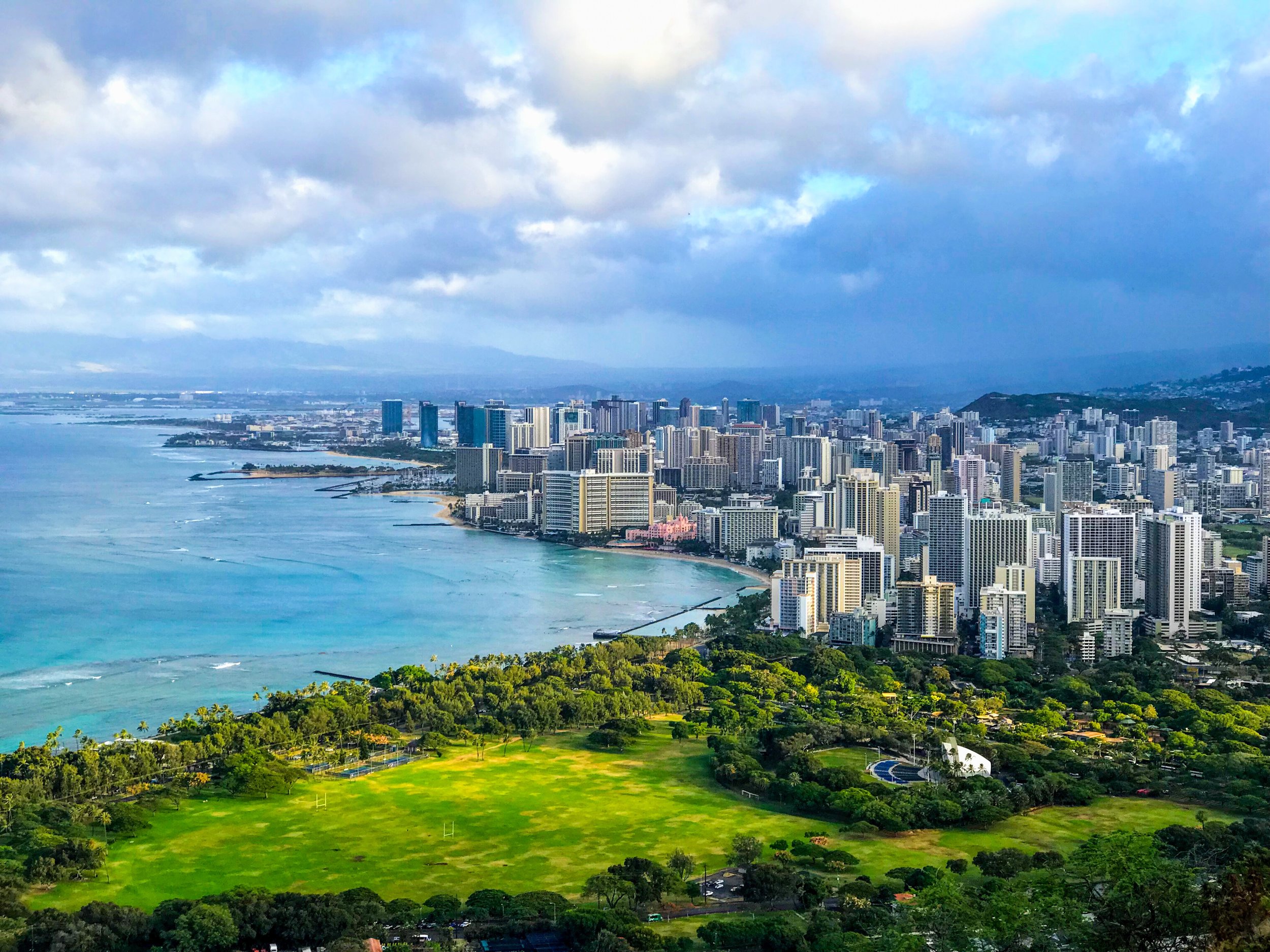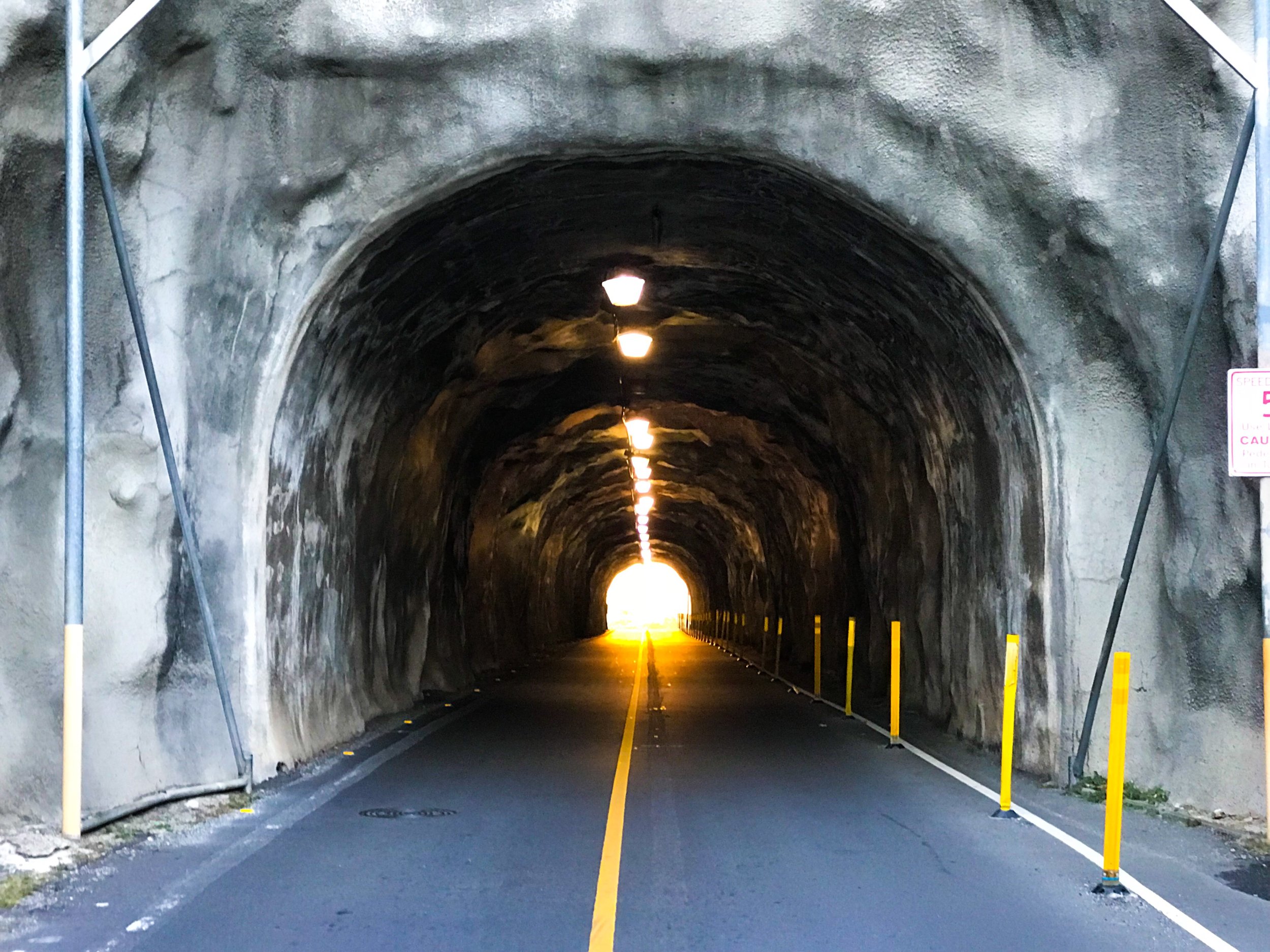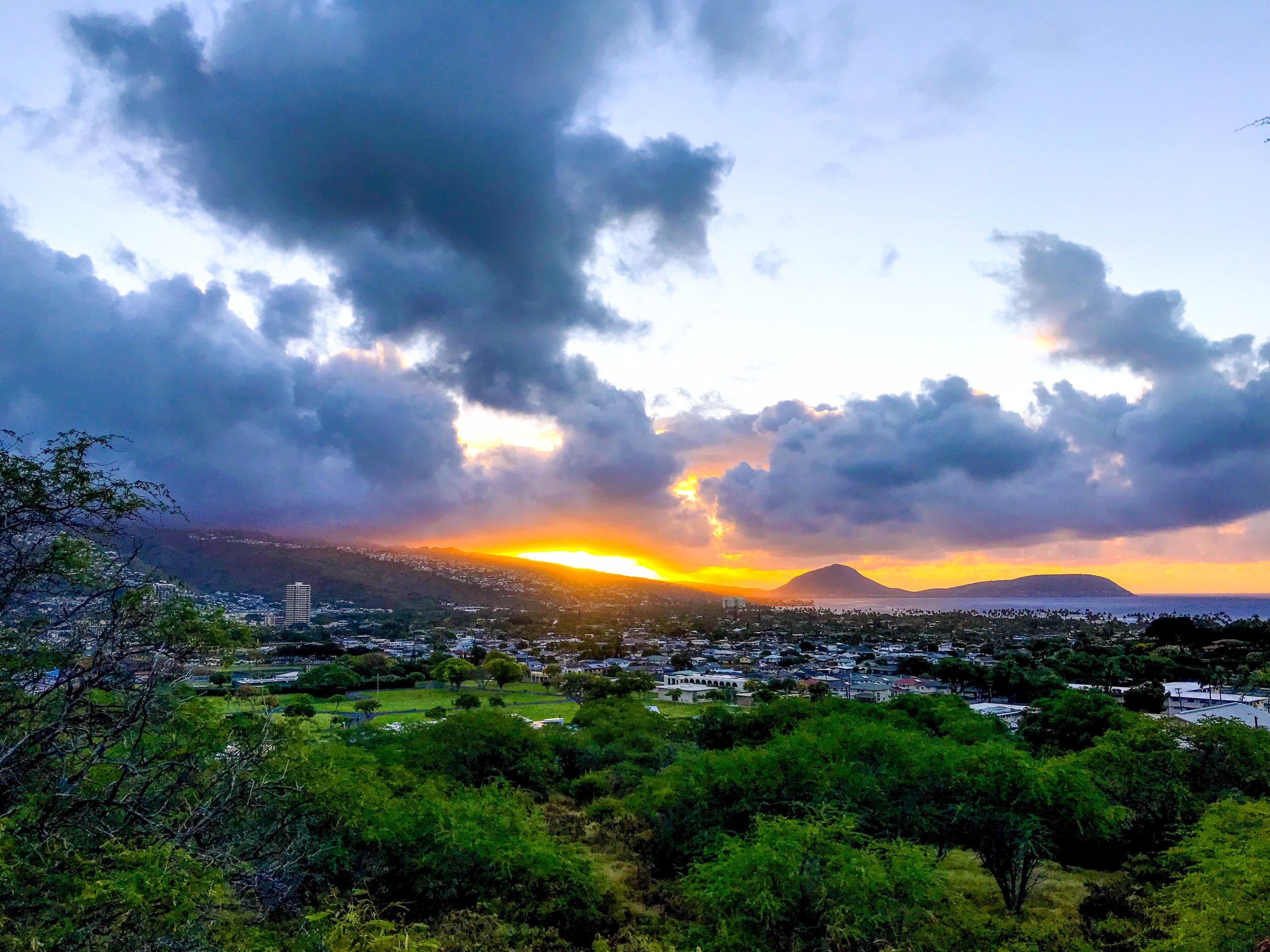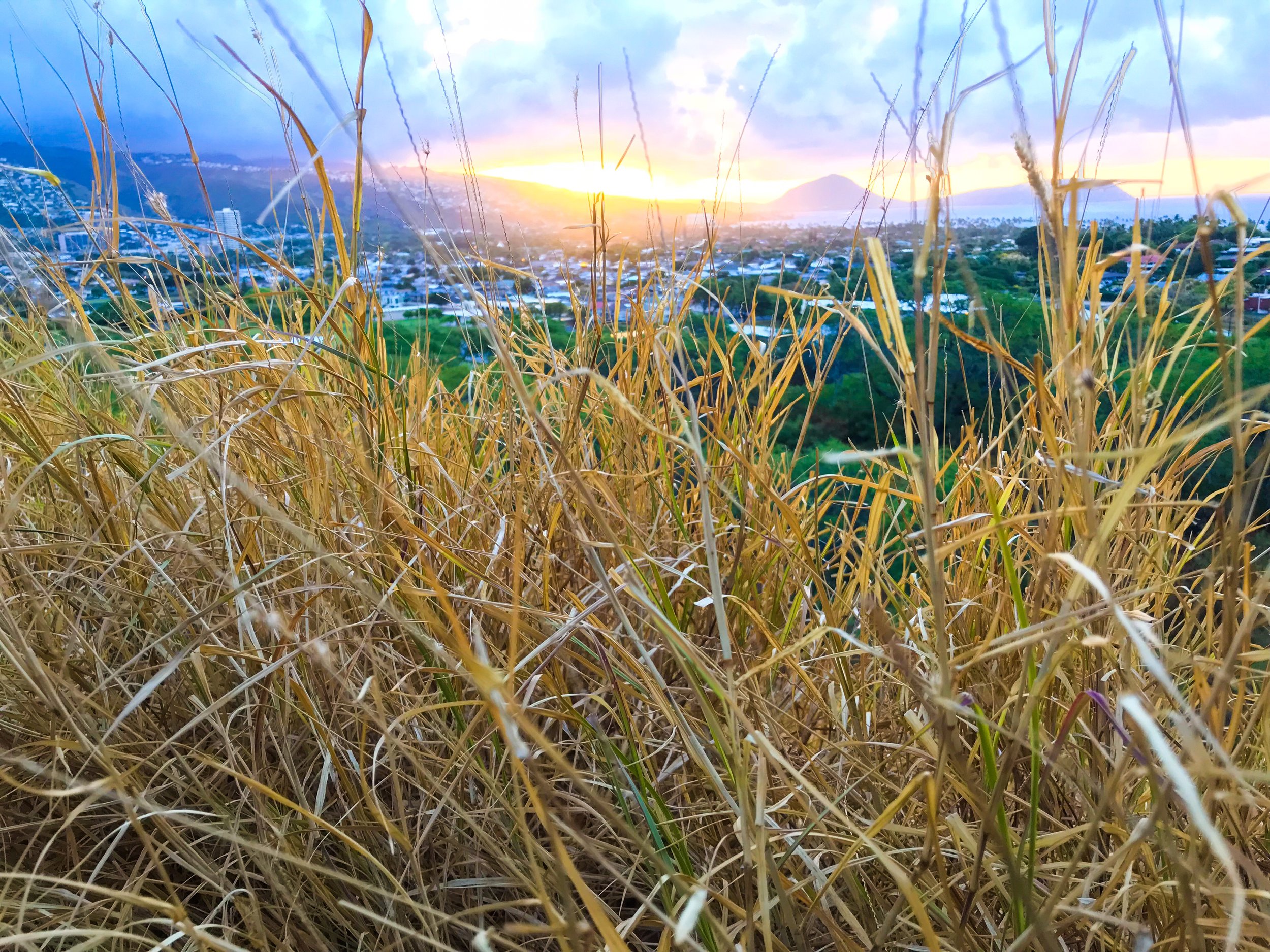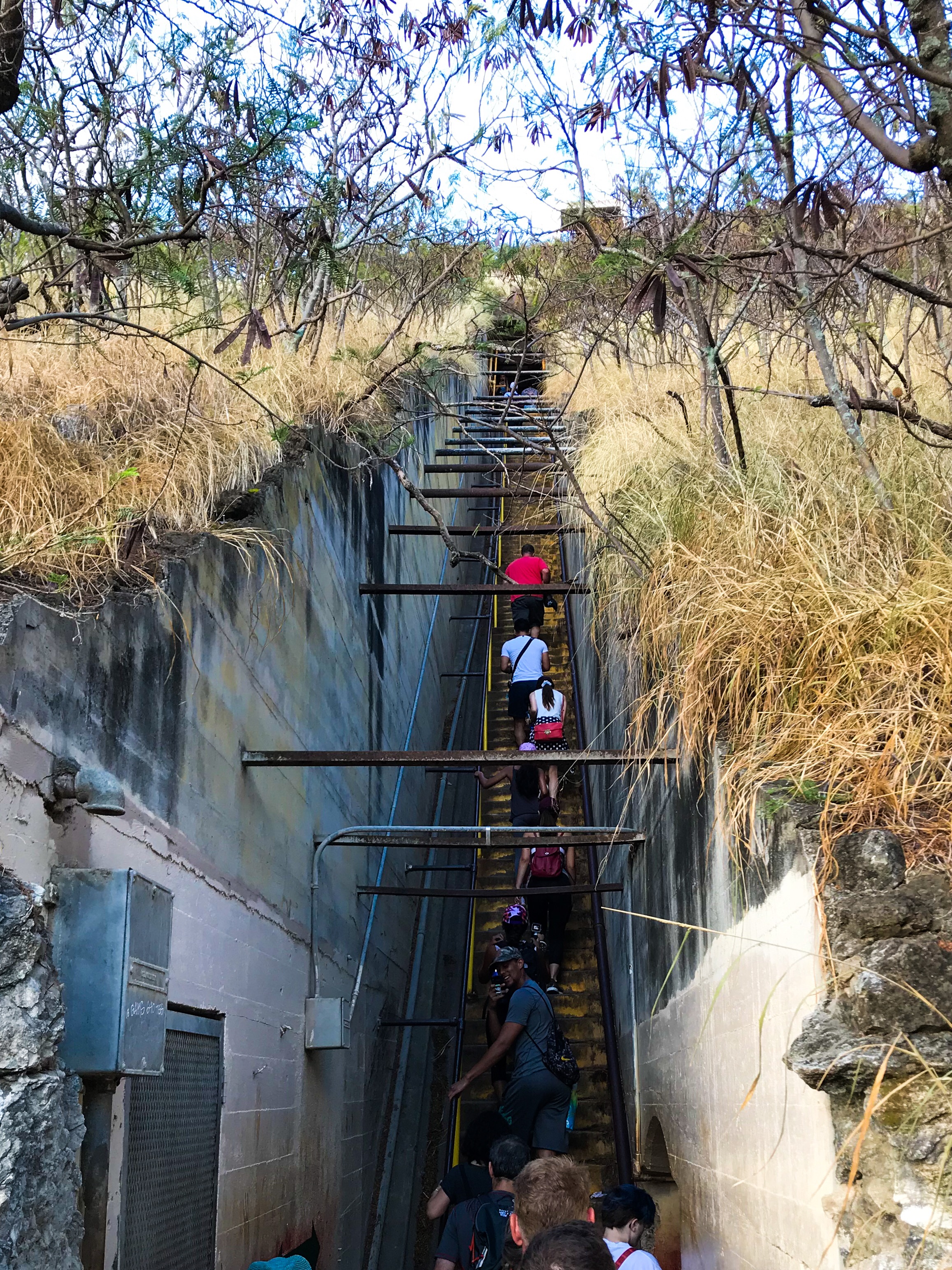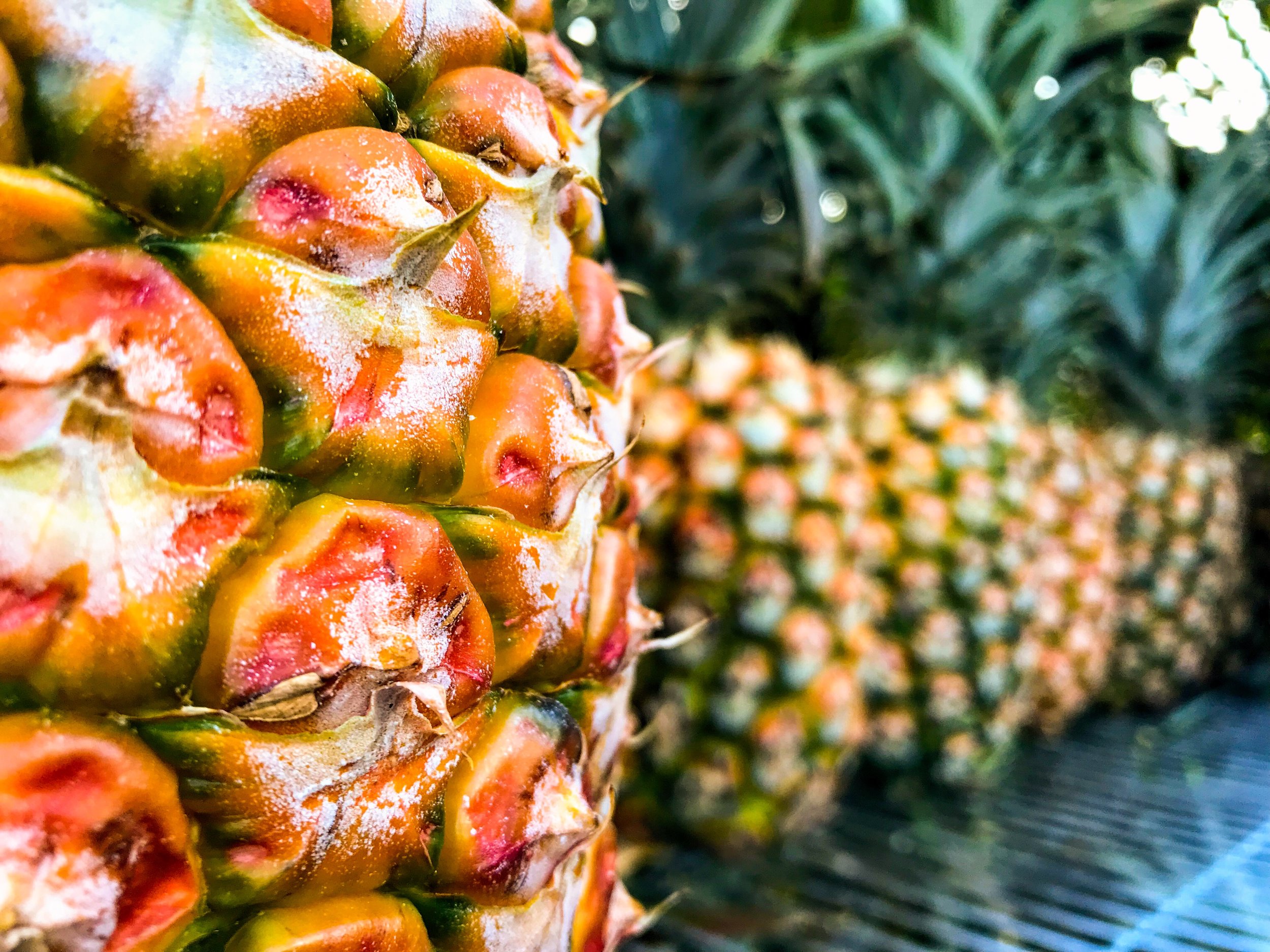 Diamond Head State Monument is a State Park located immediately to the east of Waikiki Beach, in Honolulu. The park encompasses a 300,000 year-old extinct volcano that towers nearly 800 feet over Honolulu and the Pacific Ocean to the south.
Visitors can hike through the crater to the top of the peak, which offers spectacular views of Honolulu and the surrounding area. The trailhead is an approximately 2-3 mile walk from the center of Waikiki. The hike itself from the trailhead to the top is around a mile.
I suggest hiking Diamond Head at sunrise, both for the spectacular sunrise views and because that is the coolest part of the day. Parking is limited, so if you're staying in Waikiki, just walk from your hotel. Stop for smoothies and fresh pineapple in the parking lot when you're done. You won't be disappointed with this hike!