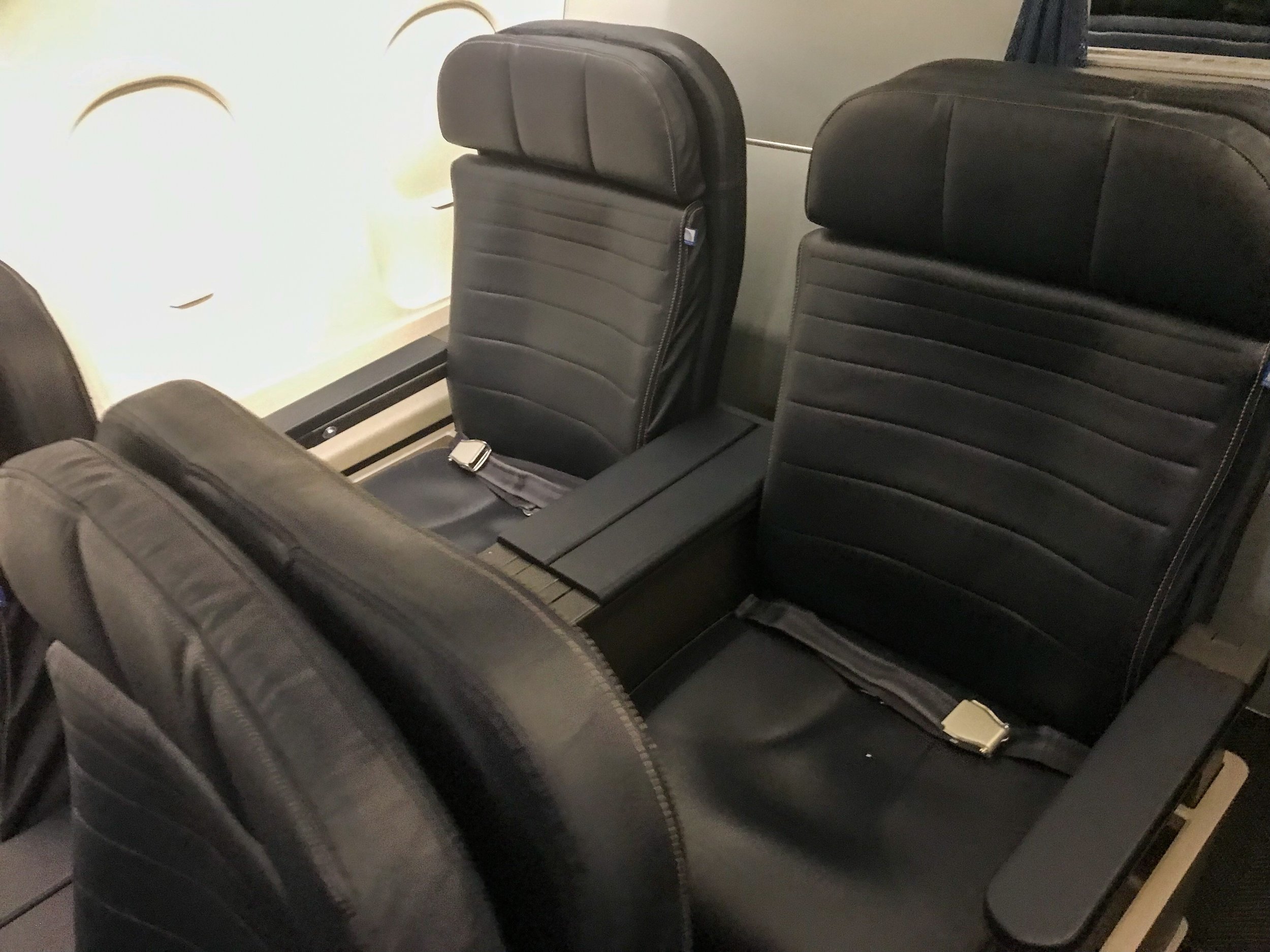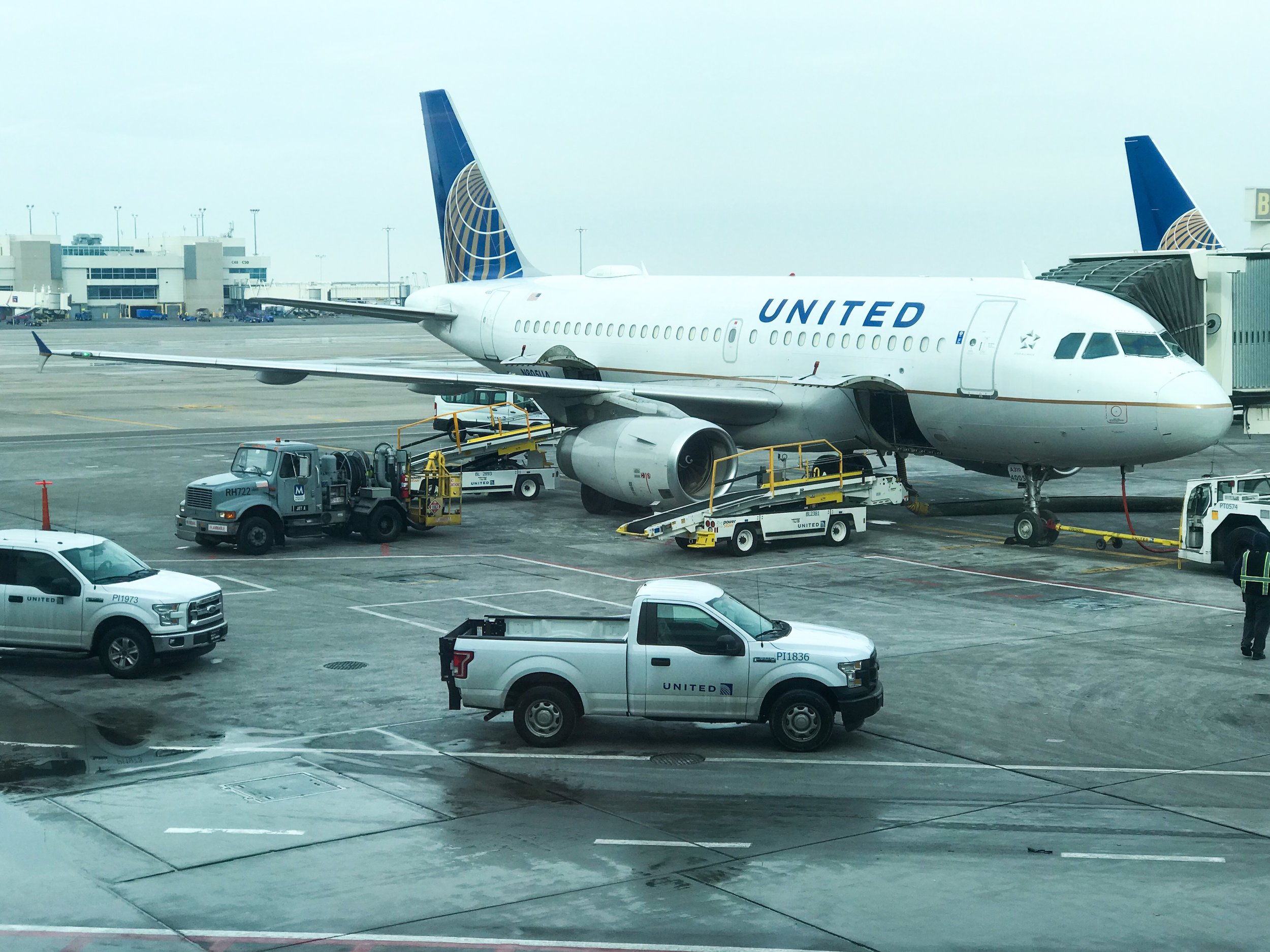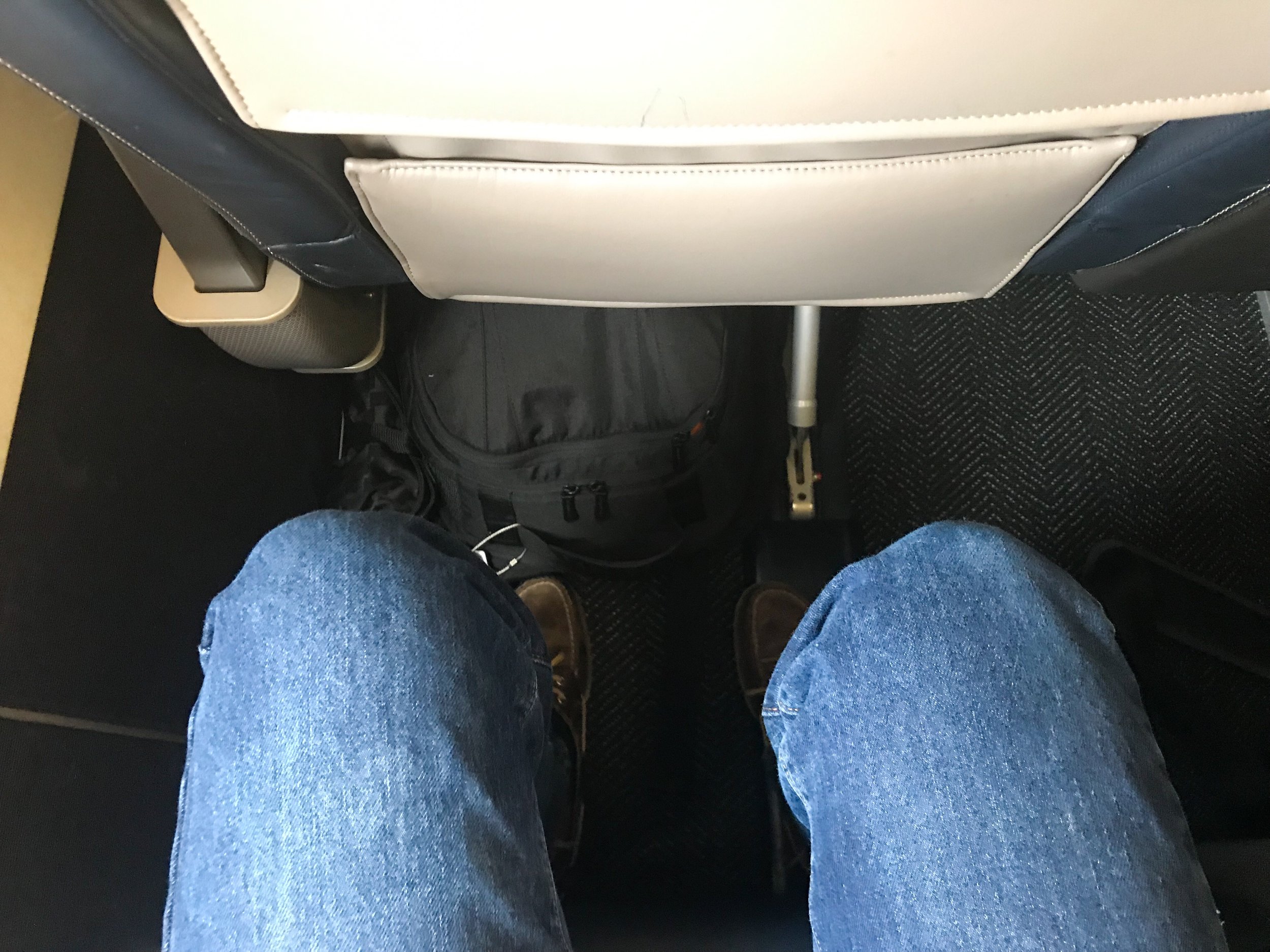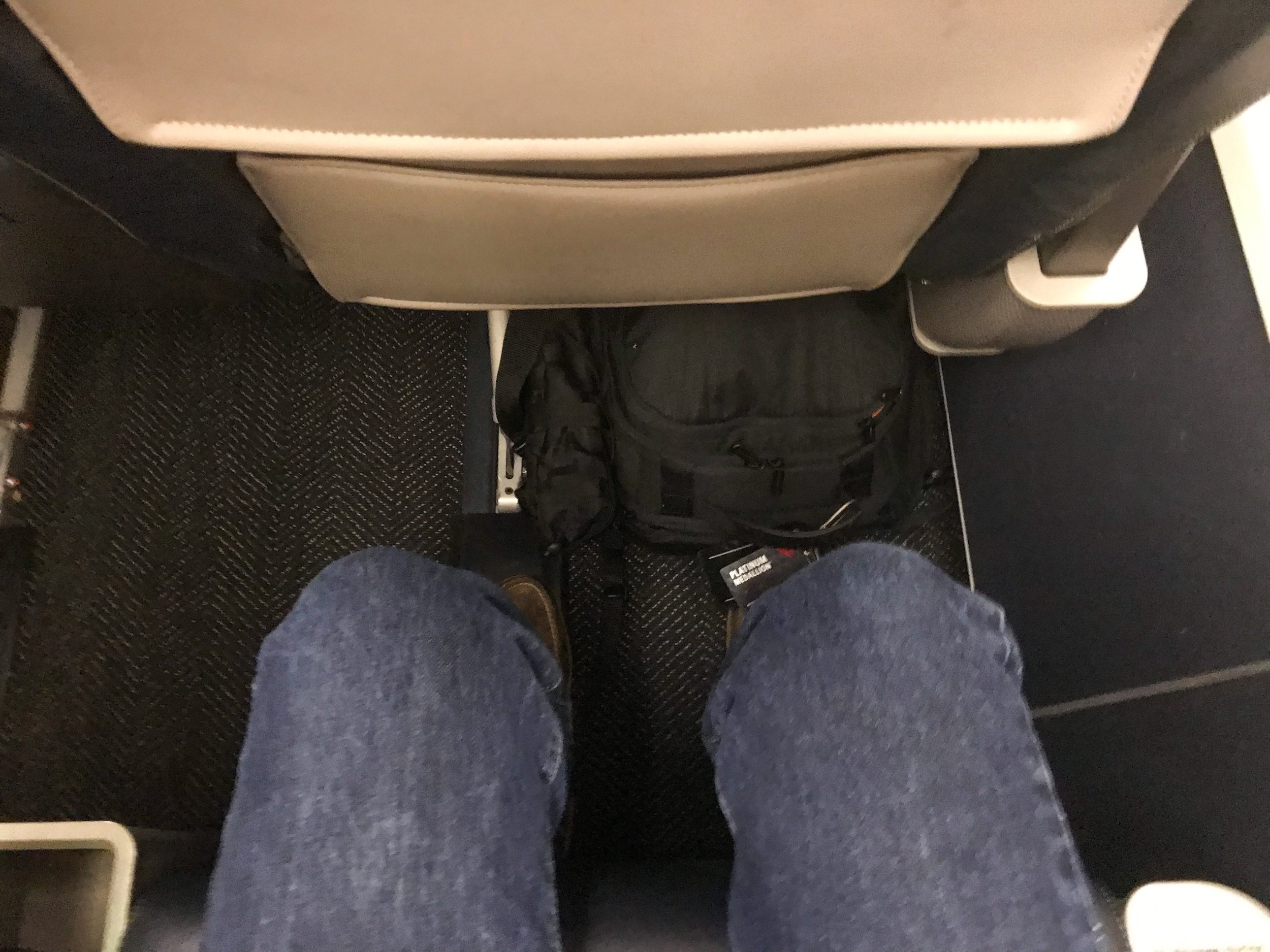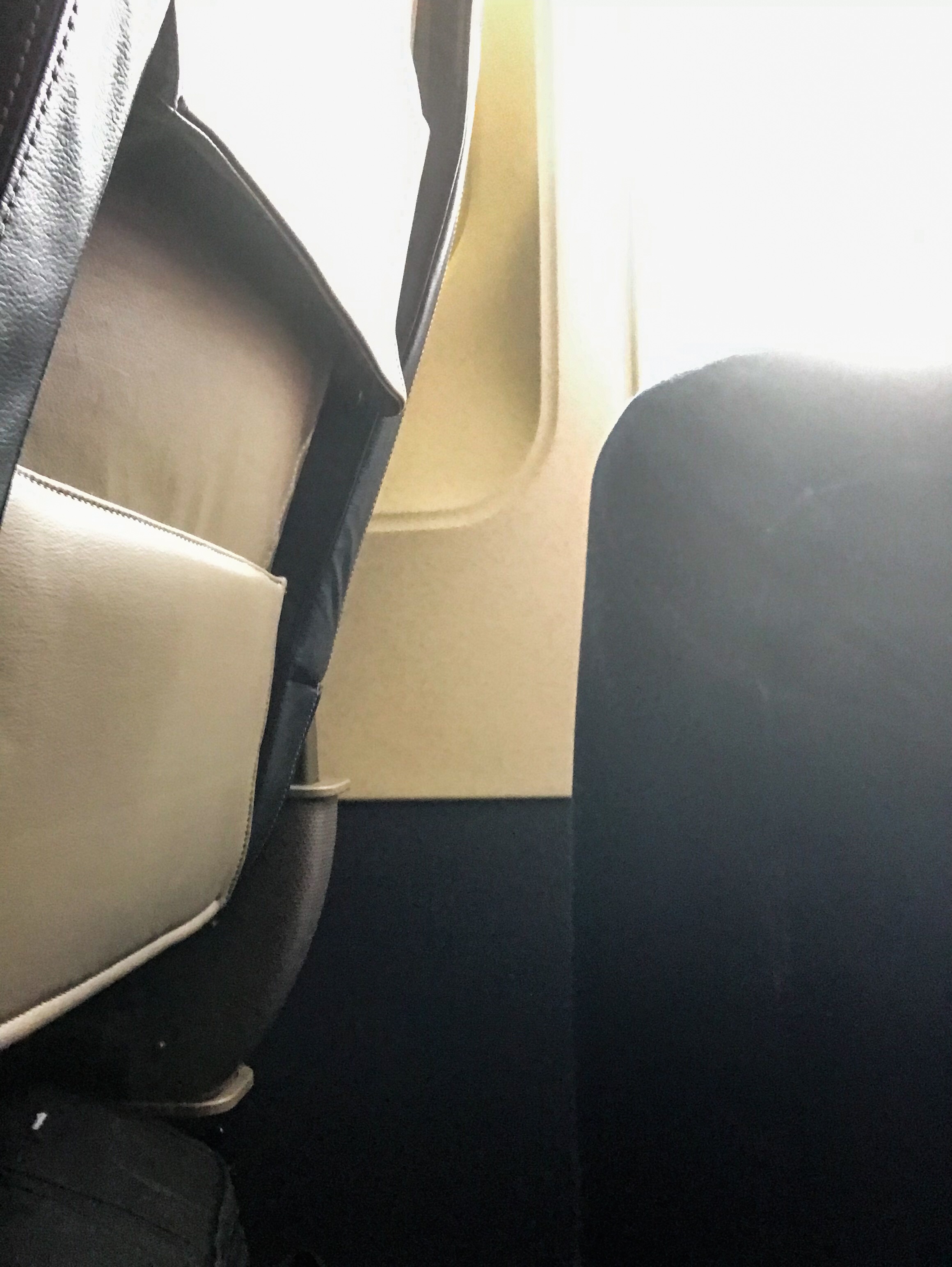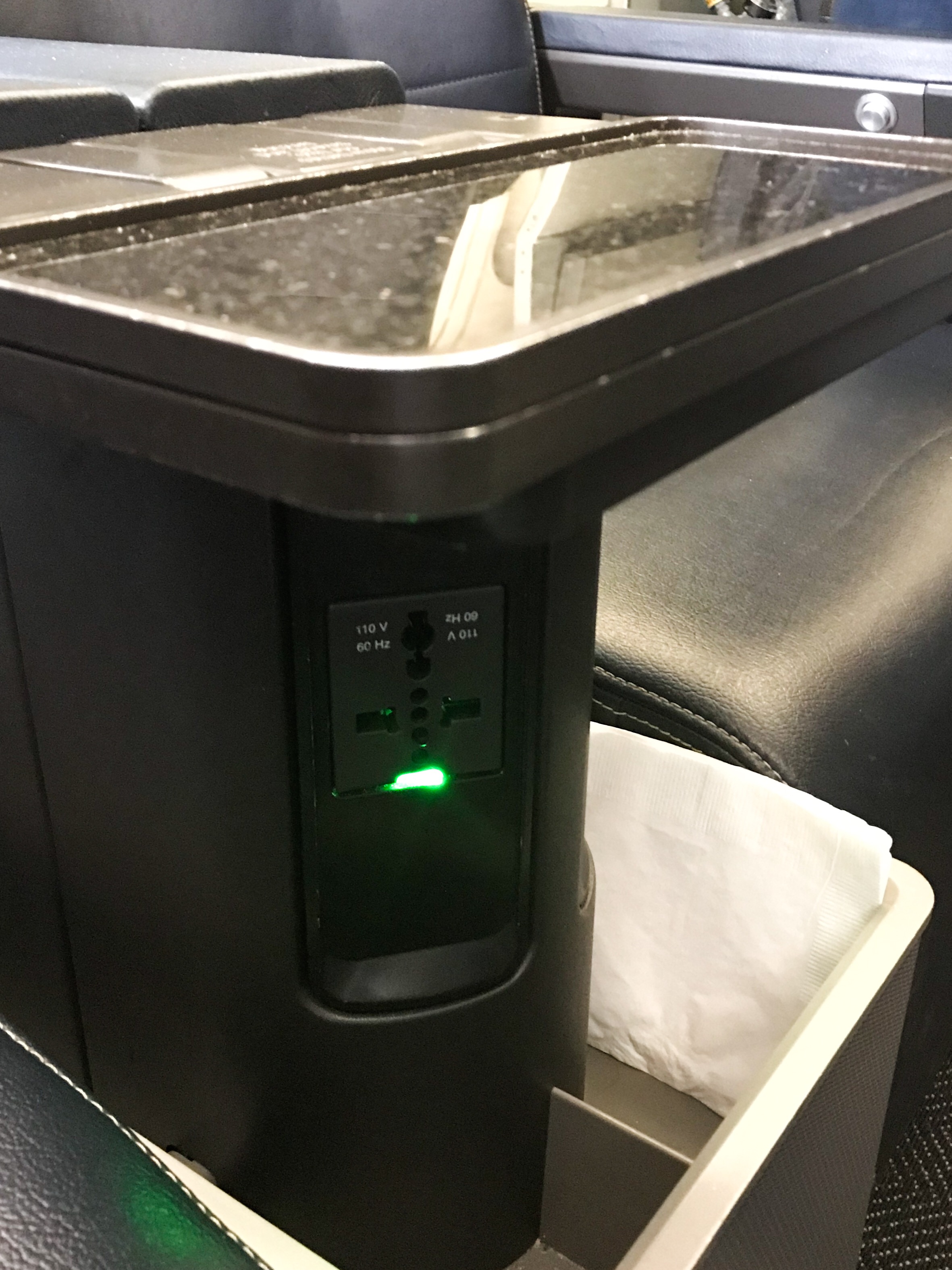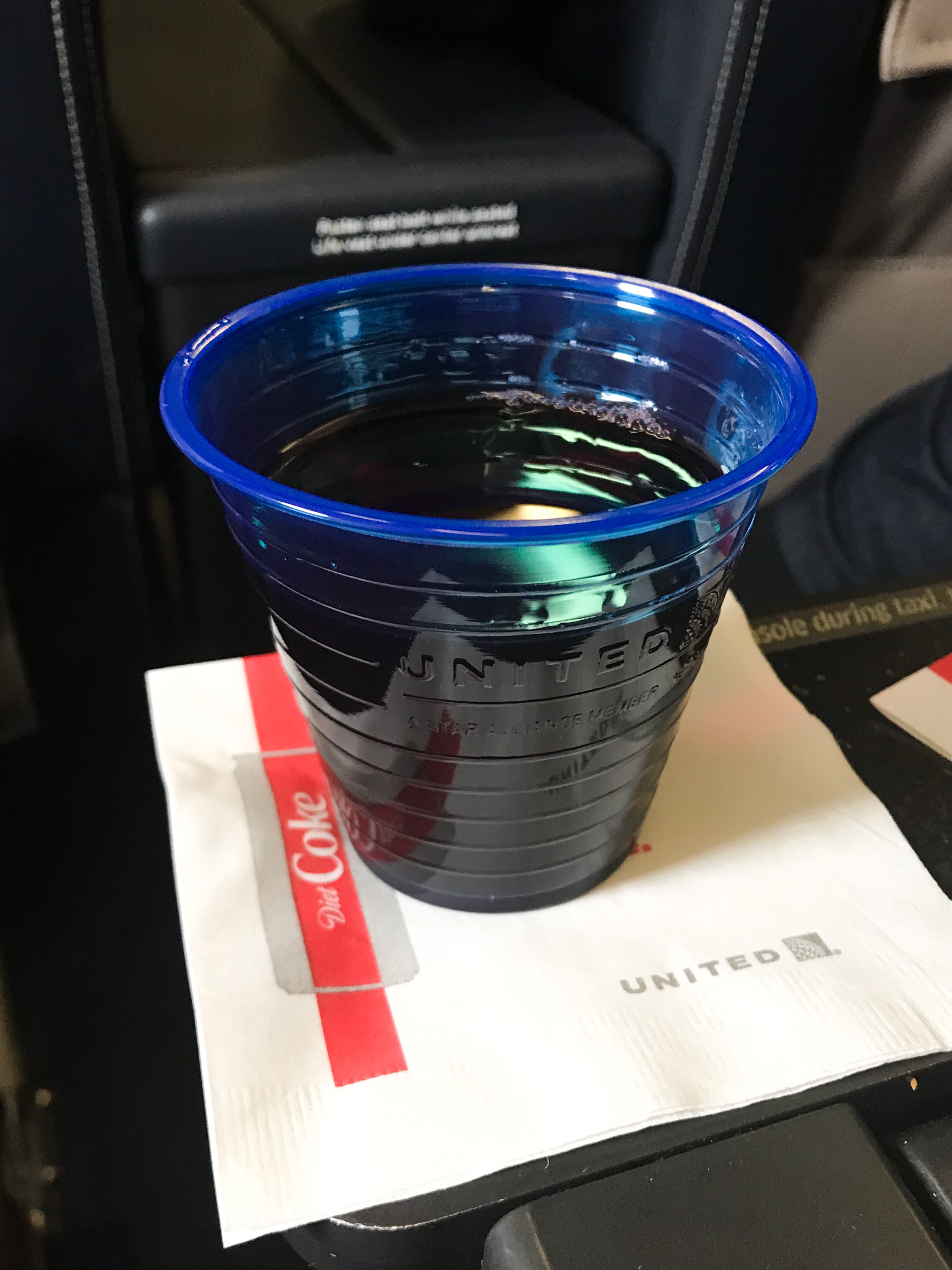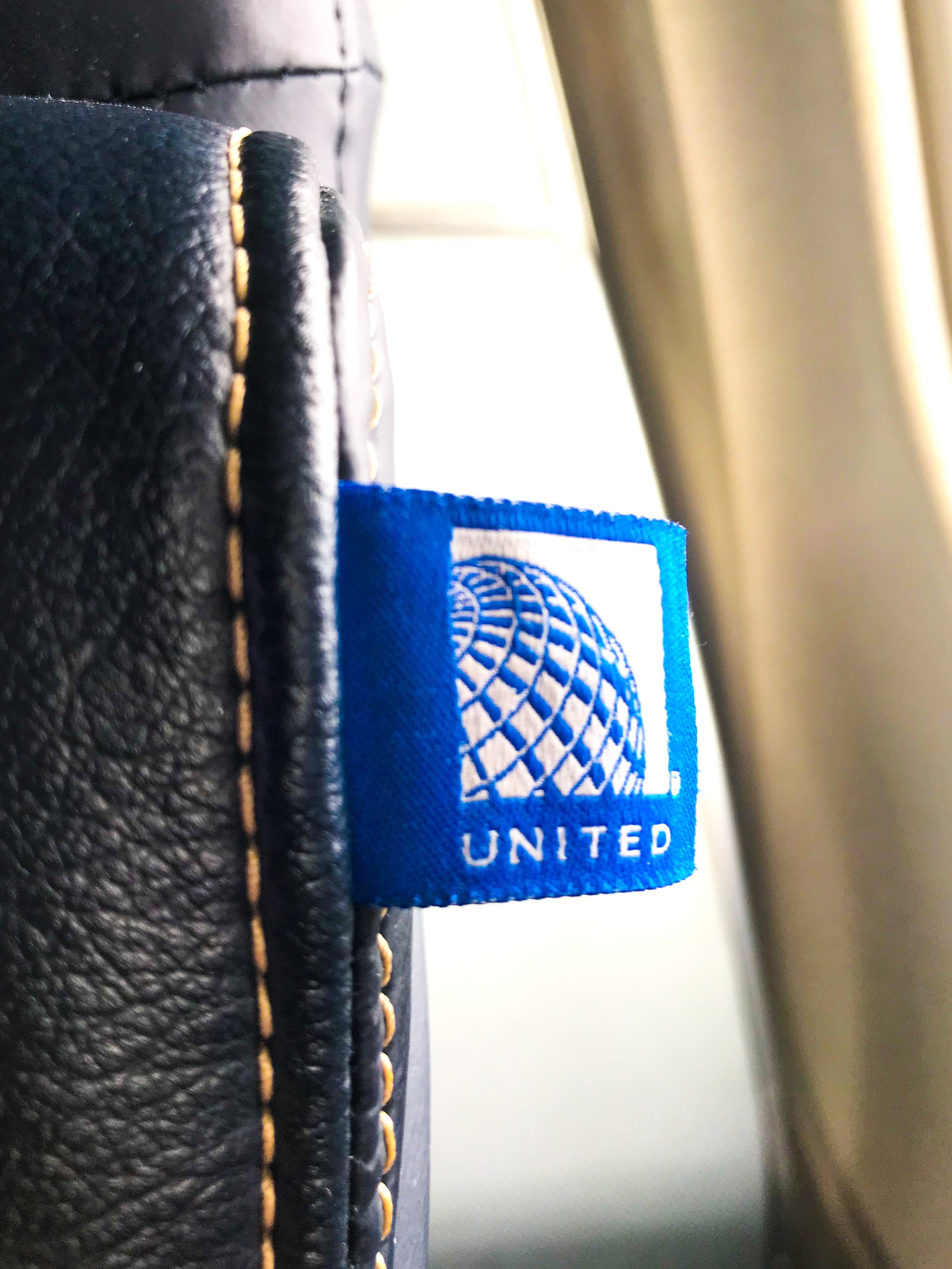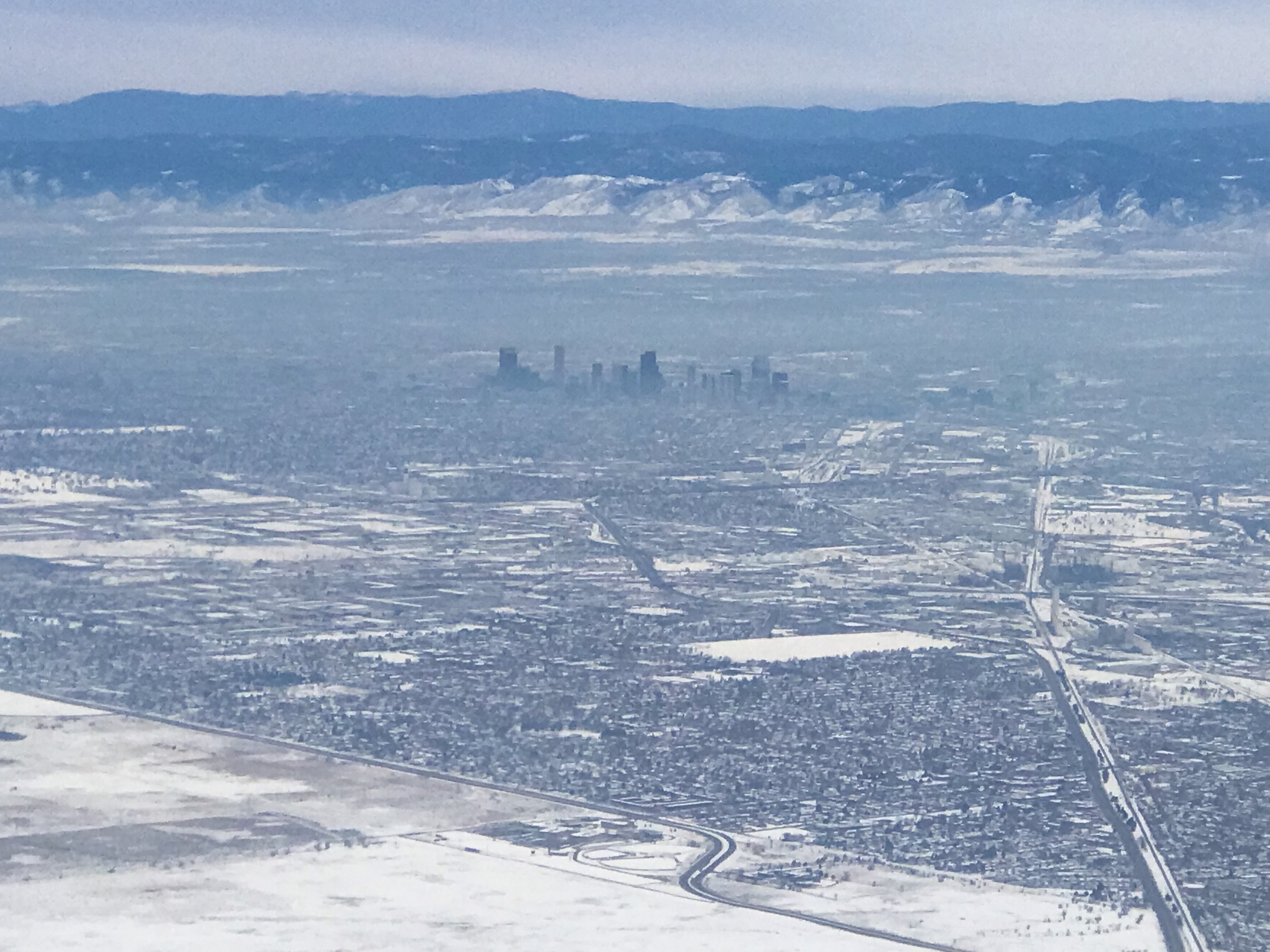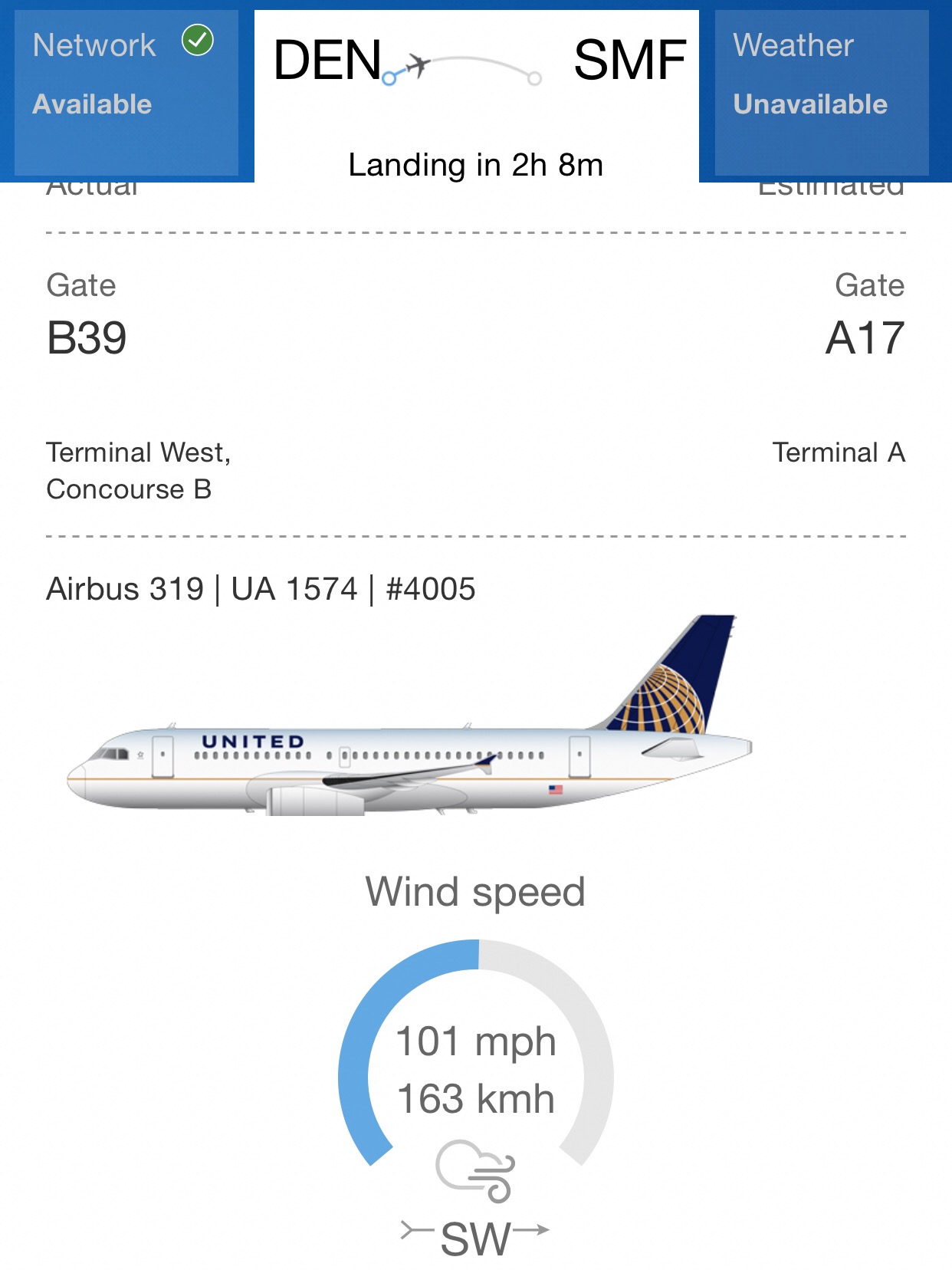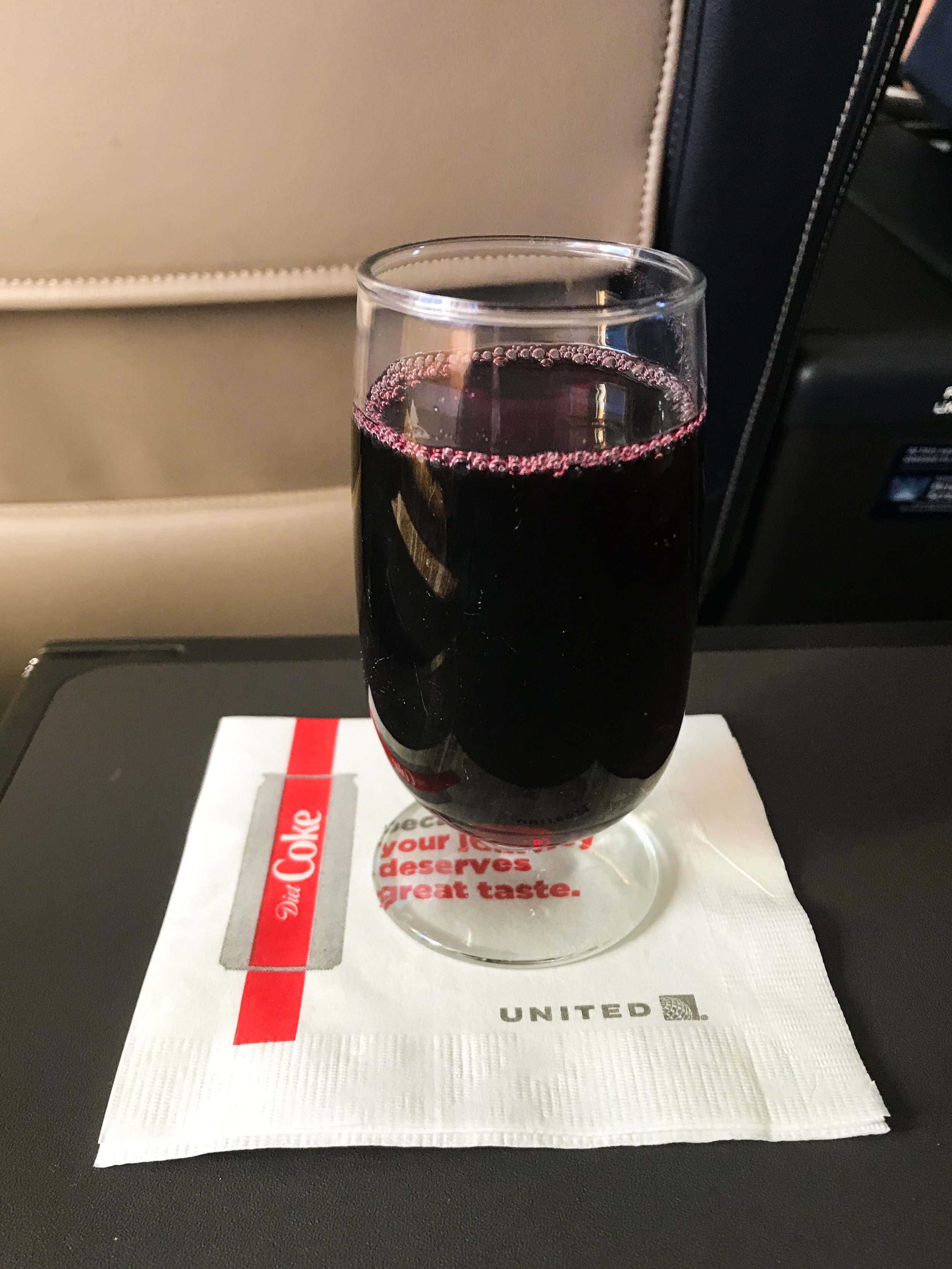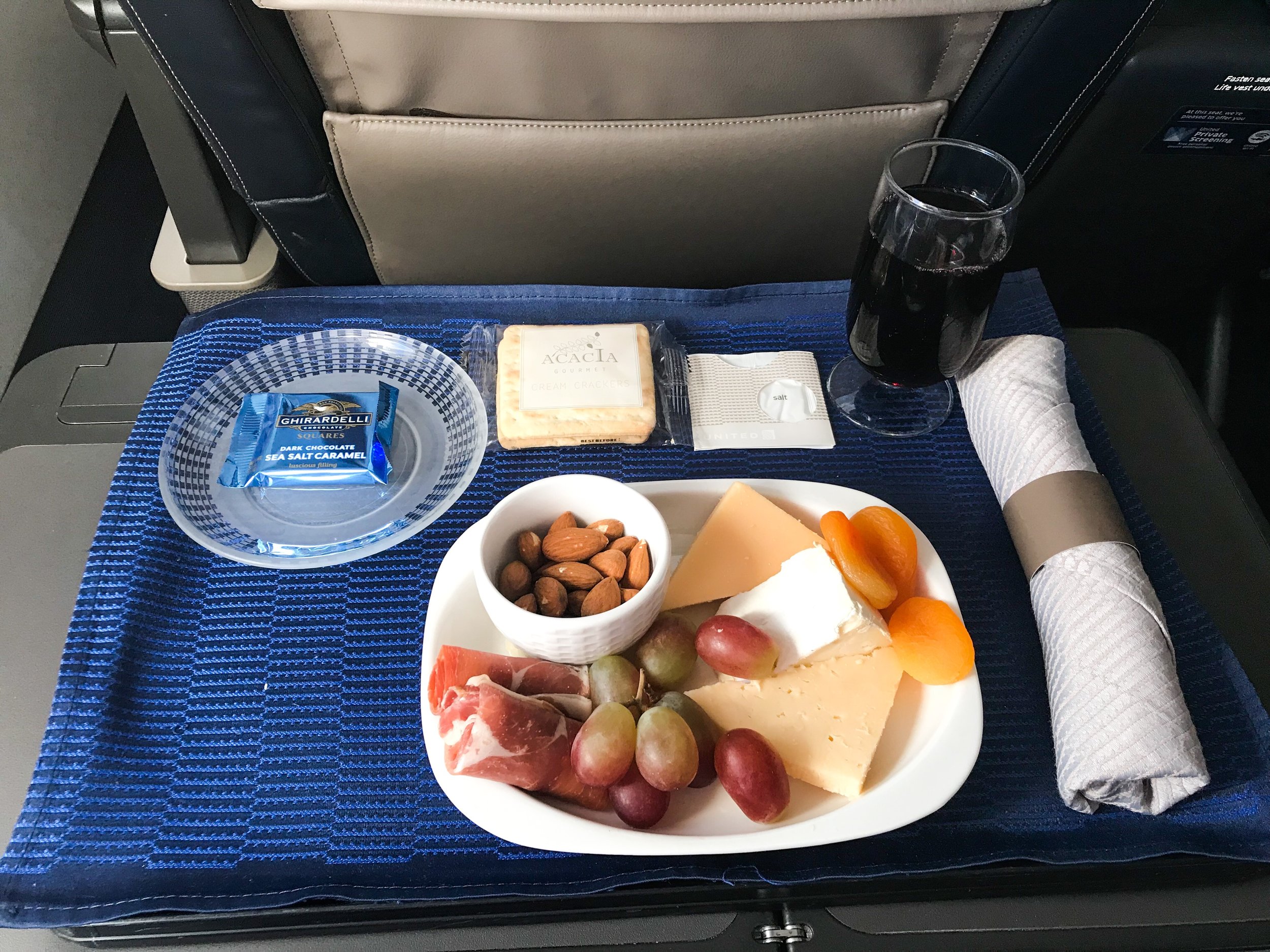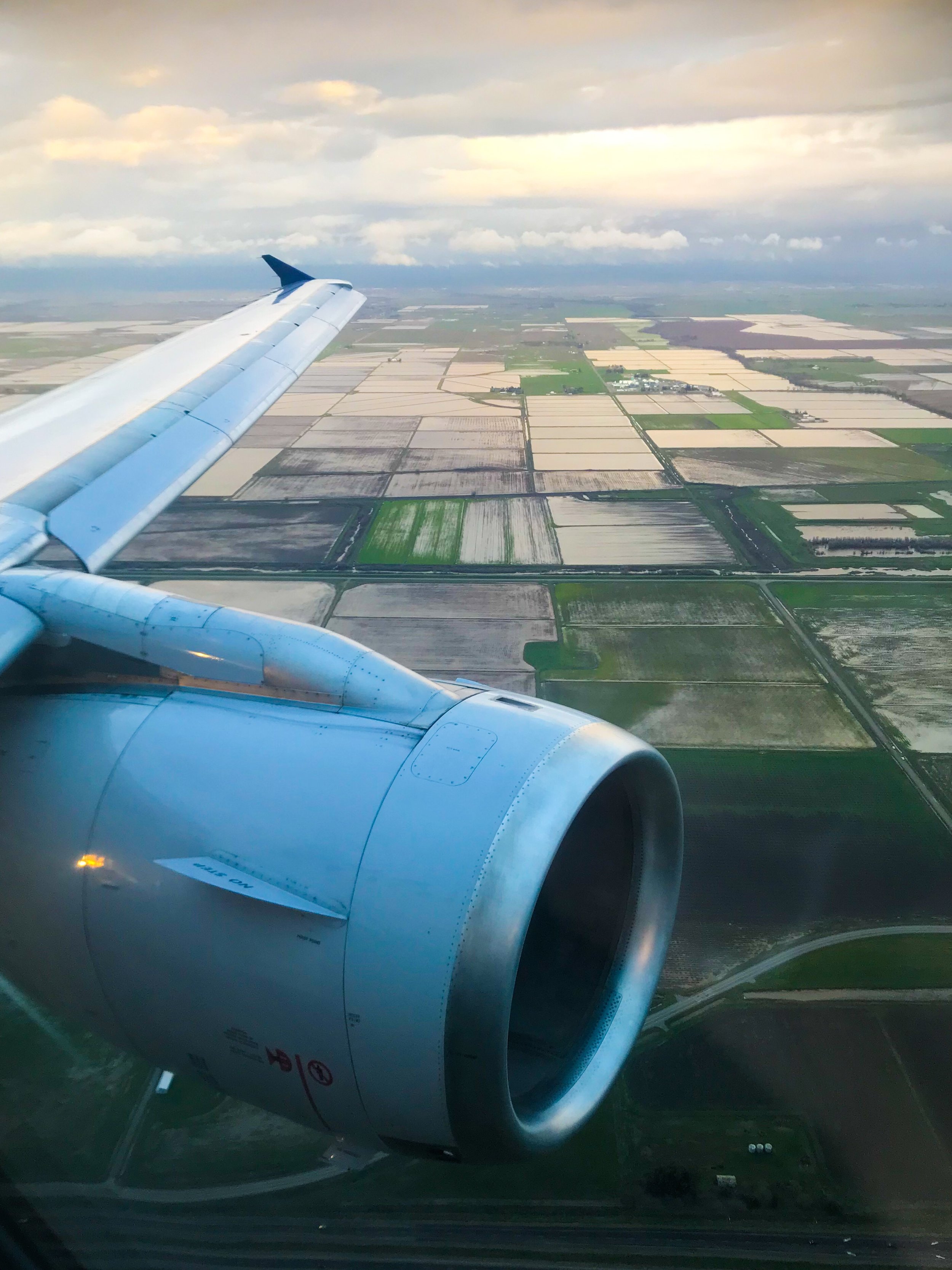 AIRLINE: United Airlines »
ROUTE: Denver to Sacramento
FLIGHT TIME: 2h 36m
DATE: February 9, 2019
AIRCRAFT TYPE: Airbus A319 »
CLASS OF SERVICE: United First »
SEAT: 2A
United only has one configuration of the A319, outfitted with 8 seats in United First, arranged in two rows of 2x2 seating. The Cabin is separated from United Economy Plus by a hard bulkhead. As a side note, the bulkhead is partitioned on the bottom, still allowing for under-seat stowage and ability to stretch legs for the passengers in the first row of United Economy Plus. Additionally, United plans to expand the premium cabin to 12 seats beginning sometime in 2019.
The flight attendants were incredibly attentive and personable throughout the flight. The hard product was comparable to other First Class products on domestic U.S airlines. My flight was mid-afternoon, between meal periods, but I was pleasantly surprised to find a formal snack service. It wasn't a full meal, but was more than just peanuts or granola bars.
Overall Impression: United First is a very good product, both hard and soft. The seats were comfortable and reclined more than I was used to on domestic First Class seats (it did slide forward though, thus reducing my legroom). I was incredibly impressed with the soft product - especially receiving a hot towel and a formal snack on a tray.