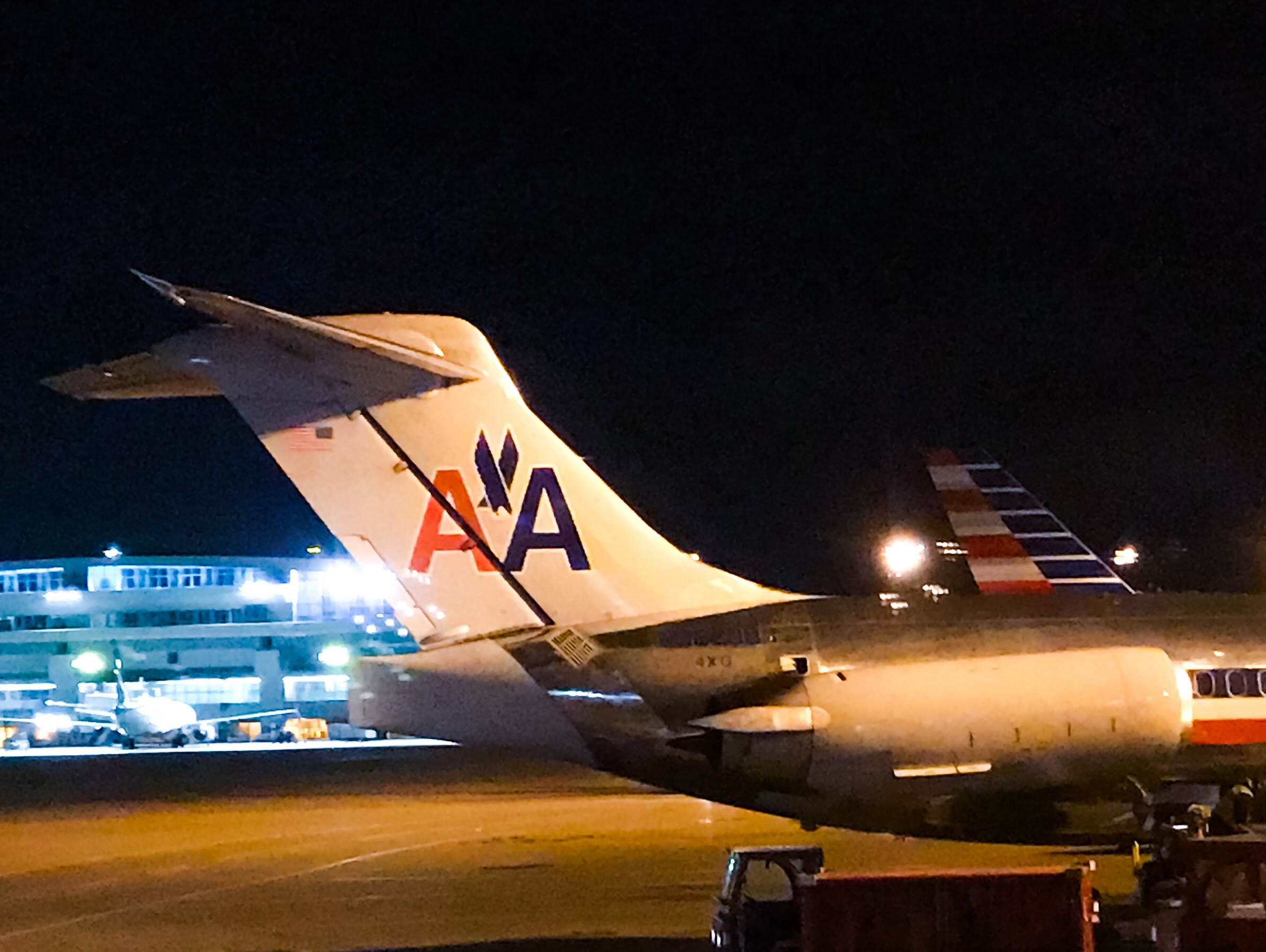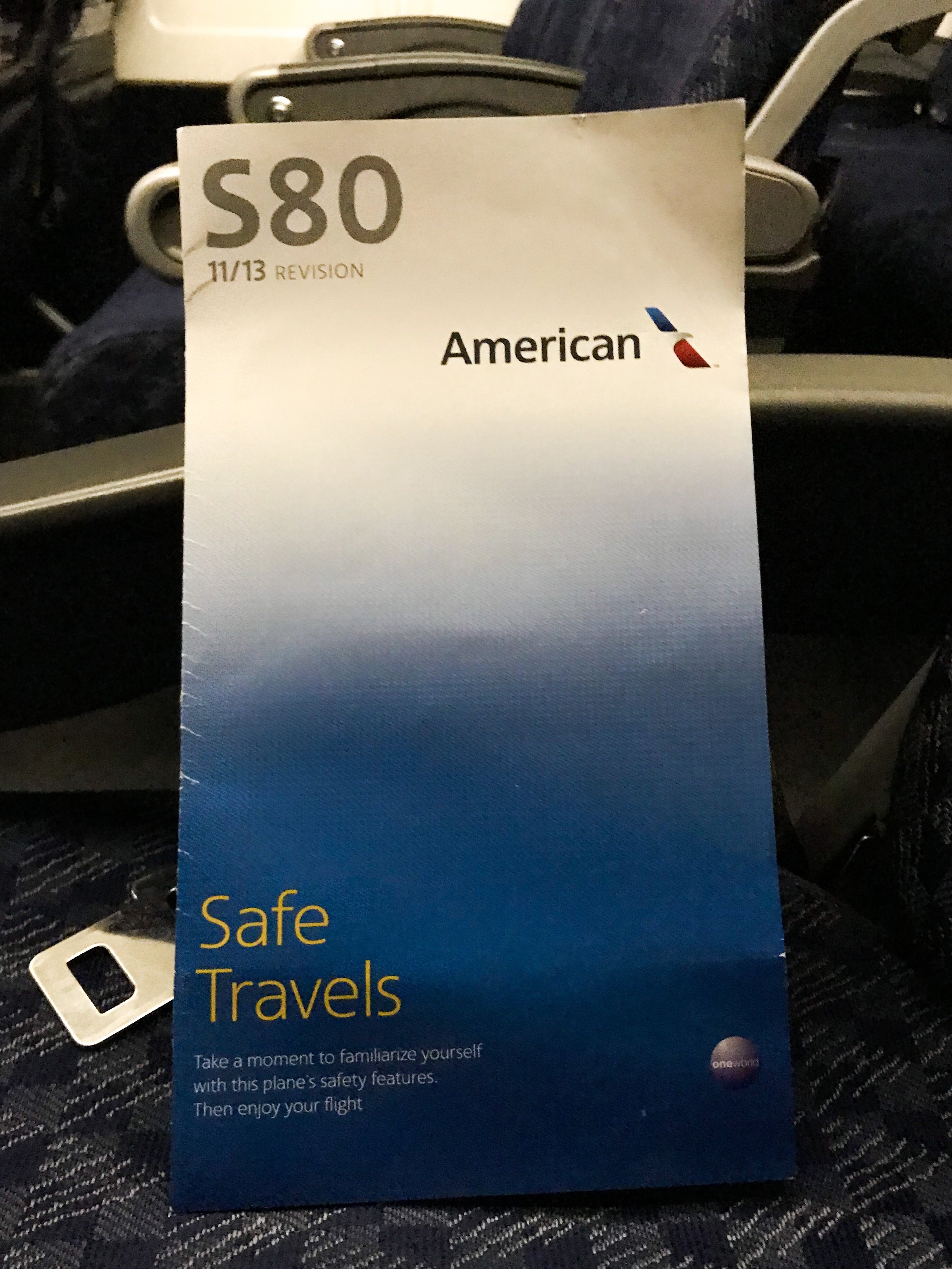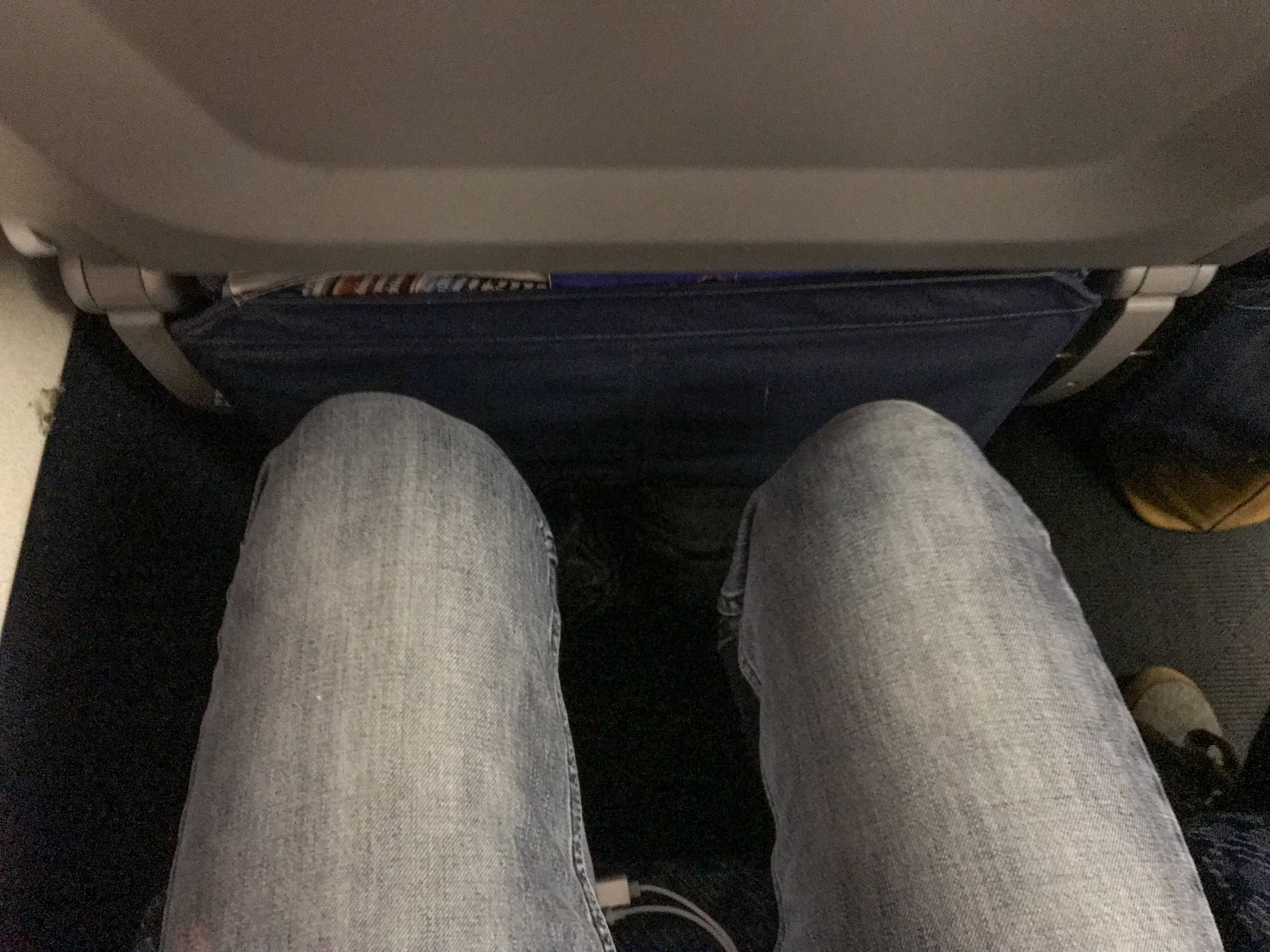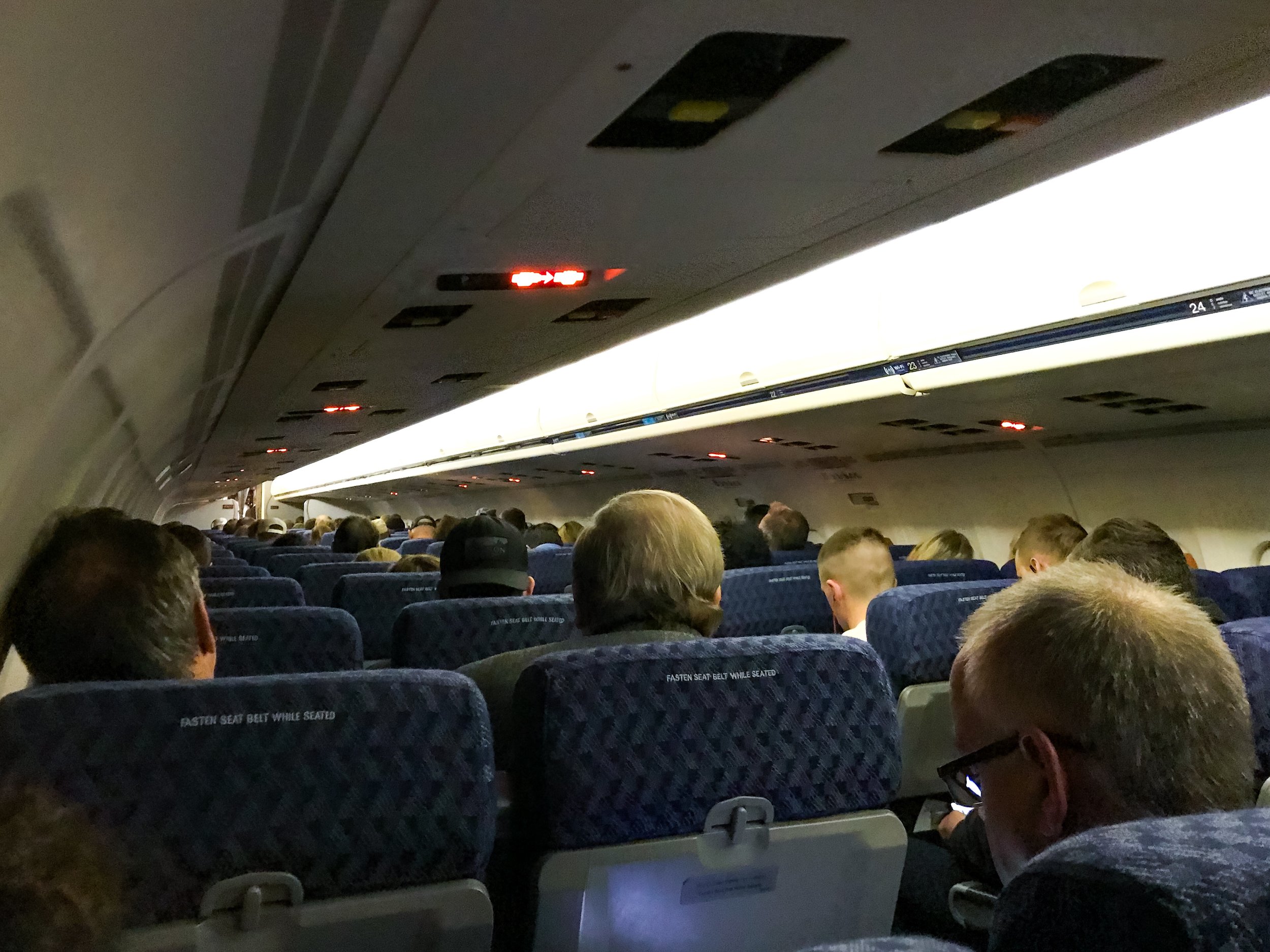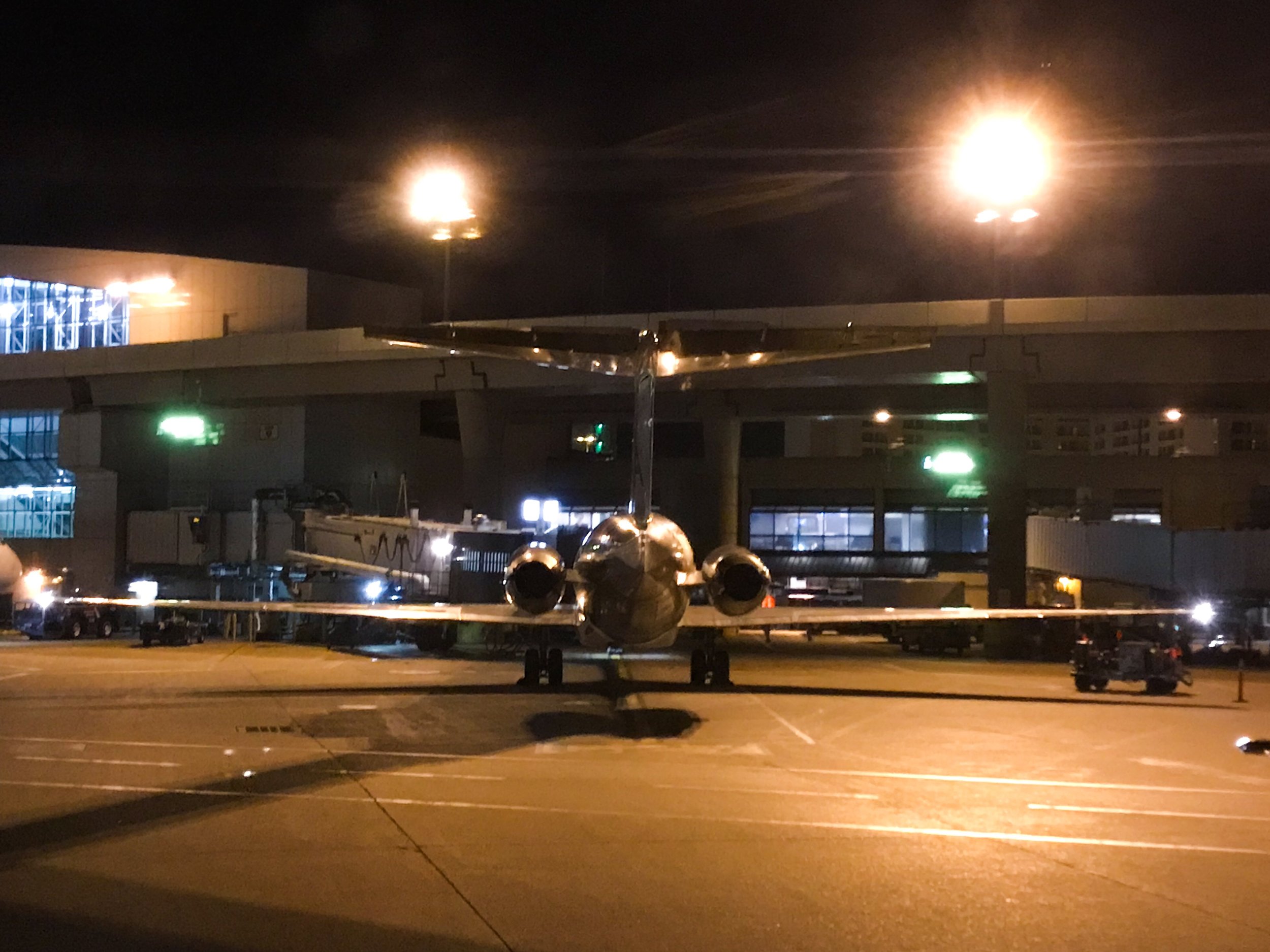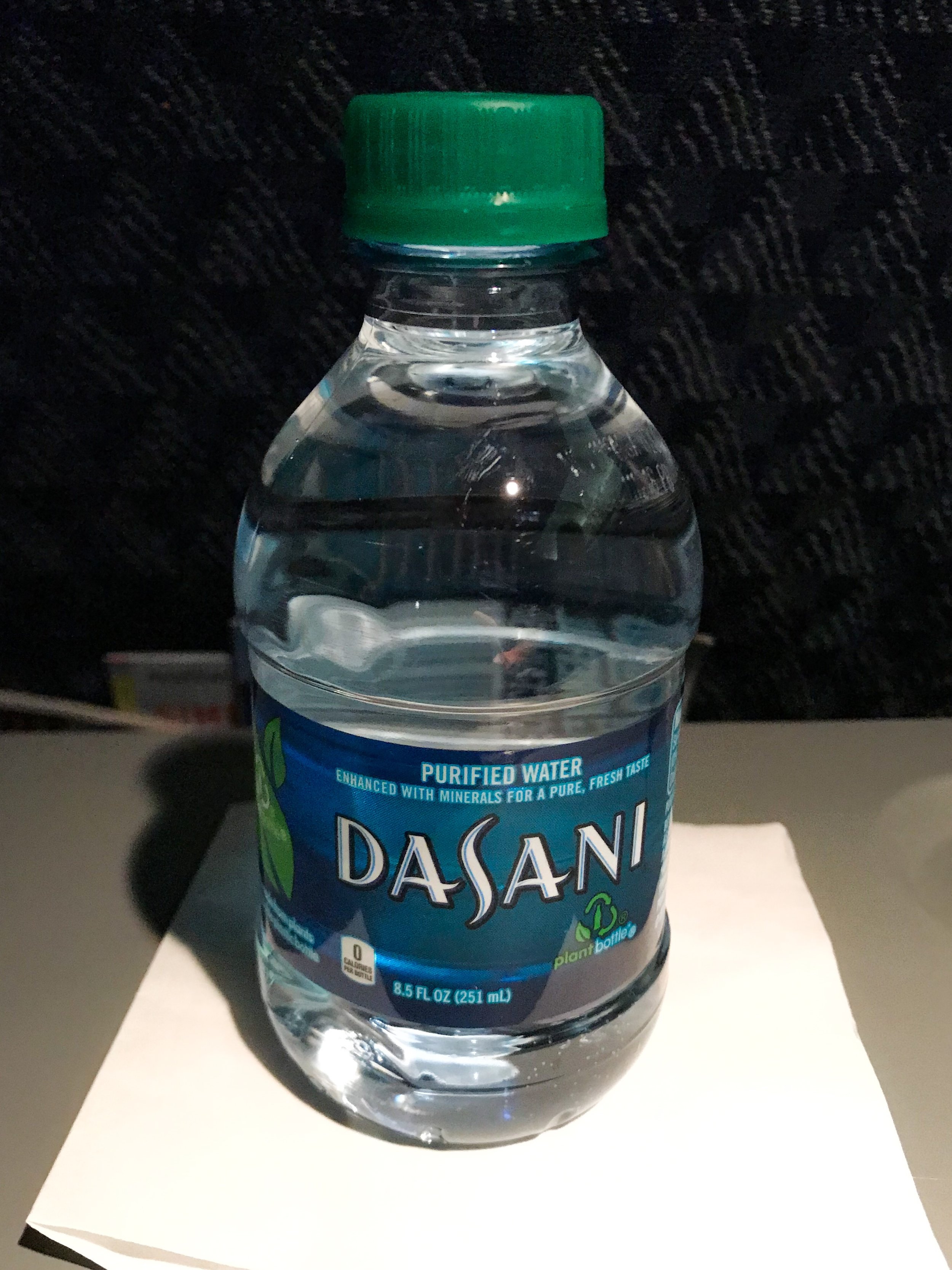 AIRLINE: American Airlines »
ROUTE: Dallas/Ft. Worth to San Antonio
FLIGHT TIME: 0h 58m
DATE: January 30, 2019
AIRCRAFT TYPE: McDonnell Douglas MD-80
CLASS OF SERVICE: Main Cabin »
SEAT: 26A
About the Plane: American's MD-80s once formed the backbone of the fleet - with nearly 350 MD-80s shortly after the merger with TWA in the early 2000s. The MD-80 is scheduled to be retired from the fleet in early September 2019. There were only two dozen left at the time of my flight in January.
The MD-80 is the only plane in AA's fleet that hasn't received the new livery, and still has the pre-US Airways merger interior. While sost passengers will be happy to see the MD-80 fly off into the sunset, AvGeeks (including myself), are going out of their way to get one final flight in this storied aircraft.
About Main Cabin: Main Cabin is the name of American's economy class product. Passengers receive complimentary streaming content to personal devices, complimentary non-alcoholic beverages, and complimentary snacks. This flight was short enough that the only beverage service was bottles of water.
Overall Impression: American's soft product is behind it's peers in several aspects. It does not offer free texting in flight like Southwest, Alaska, and Delta. I know that's a relatively small detail, but it really does make a difference in service. American also uses two different WiFi providers throughout its fleet - GoGo and Viasat. T-Mobile customers do not get free internet with Viasat. And, from what I can tell, it is difficult to determine what provider you'll have until you log on in flight. The staff, however, was very friendly and engaging.
It's a good thing the MD-80s are being retired, because it is definitely a tired hard product - it was like stepping back into 2000. That said, I knew what to expect on the MD-80 and loved every minute of it!
Recommendation: If you're an AvGeek, try to fly on one of these time machines once more, you won't be disappointed. If you don't care what type of plane you're on, I'd recommend avoiding the MD-80, pretty much anything else in the fleet is better.