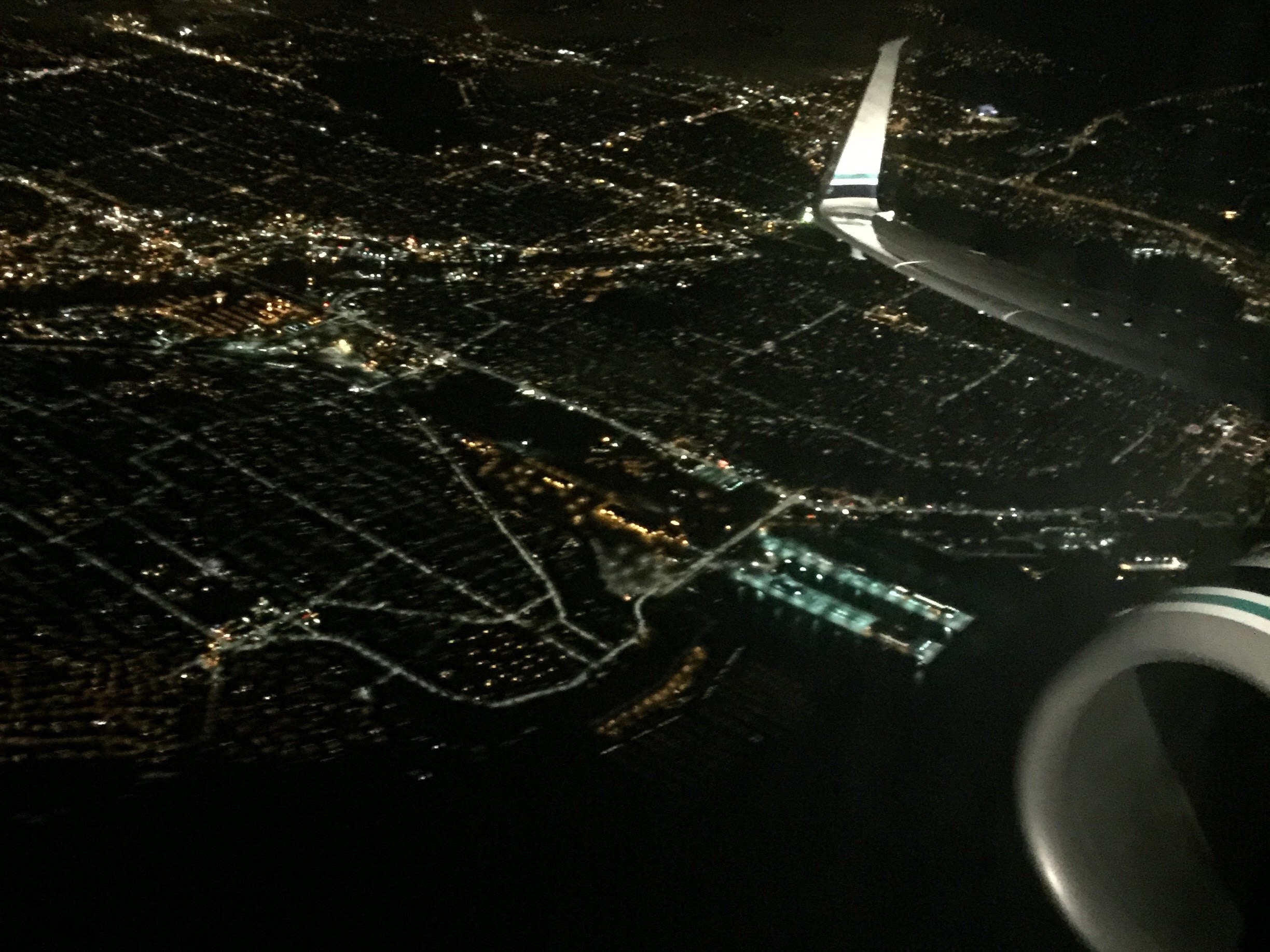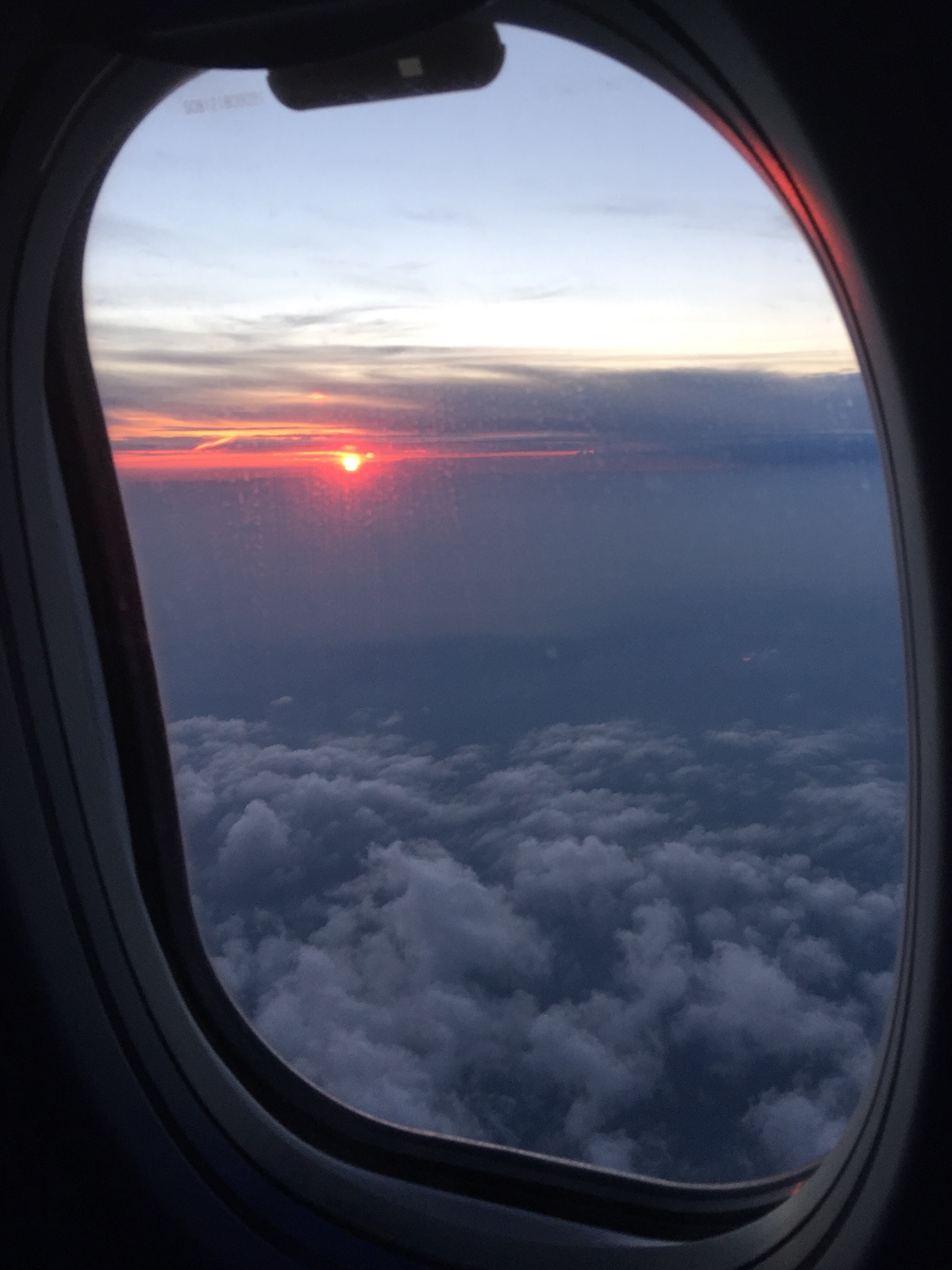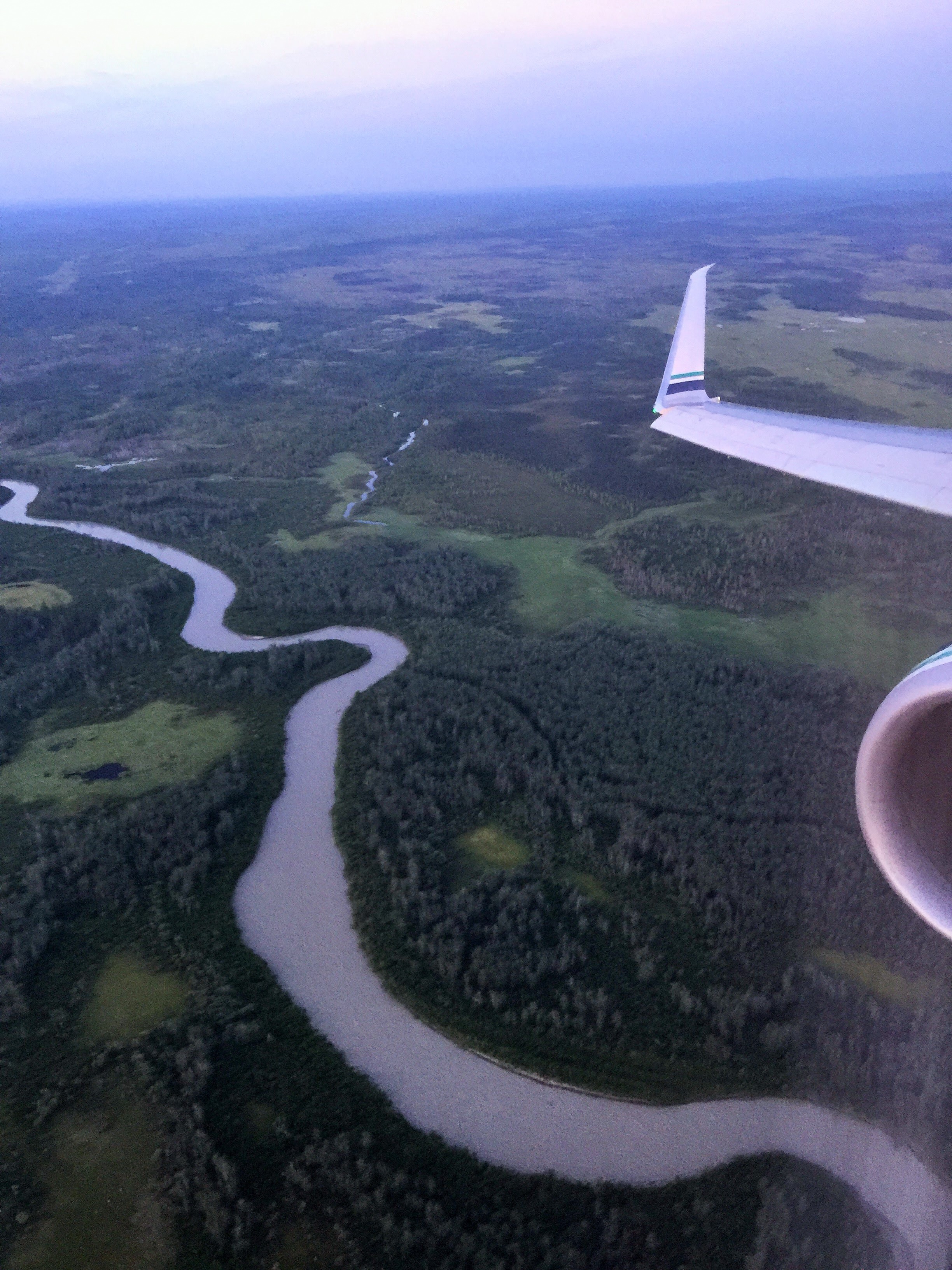 AIRLINE: Alaska Airlines »
ROUTE: Seattle to Fairbanks
FLIGHT TIME: 3h 26m
DATE: June 19, 2015
AIRCRAFT TYPE: Boeing 737-900 »
CLASS OF SERVICE: First Class »
SEAT: 4F
About the Plane: Alaska's Boeing 737-900s are medium size, single-aisle mainline jets used on a variety of short, medium, and long-haul segments in the domestic and North American markets. There are 16 seats in First Class.
The 737-900 does not have seat-back IFE. However, streaming content is complimentary to your personal devices. All seats in First Class feature 110V power outlets, USB charging ports, and adjustable headrests.
About First Class: Premium cabin featuring large recliner seats with extra legroom, personalized service including complimentary pre-departure drink service, premium snacks on all flights, meal service on flights with long enough stage length, complimentary inflight alcoholic beverages, and expedited check-in, security screening (at select airports), and baggage delivery. Lounge access is complimentary with a First Class fare (N/A for upgrades).
Overall Impression: Alaska's First Class product is comparable to other U.S. domestic first class products, with one notable exception - lounge access is complimentary (paid fares only, not available for upgrades). Unfortunately, I was upgraded so I didn't get to access the lounge.
The seat was very comfortable and the legroom was good. The service was incredibly friendly and attentive. I was on this flight before Alaska introduced free texting, which the now offer. That is a HUGE benefit and service differentiator.
I also like that Alaska has a true First Class cabin. It is a much smaller airline than the Big 3 legacy airlines (American, United, and Delta), but still offers many of the same amenities. Though, I'm not a big fan of how most airlines have moved away from seat back IFE systems in favor of streaming to personal devices - Alaska included.
Recommendation: Alaska is a good alternative to the Big 3 and Southwest. However, they are much smaller in scale, especially in the Midwest and on the East Coast. If you are flying up and down the West Coast, there are ample flight options. But many of the destinations to the East are only offered once or twice a day, leaving little room for rebooking options if there are flight disruptions.
That said, if you're able to find a competitive price, definitely consider Alaska First Class.