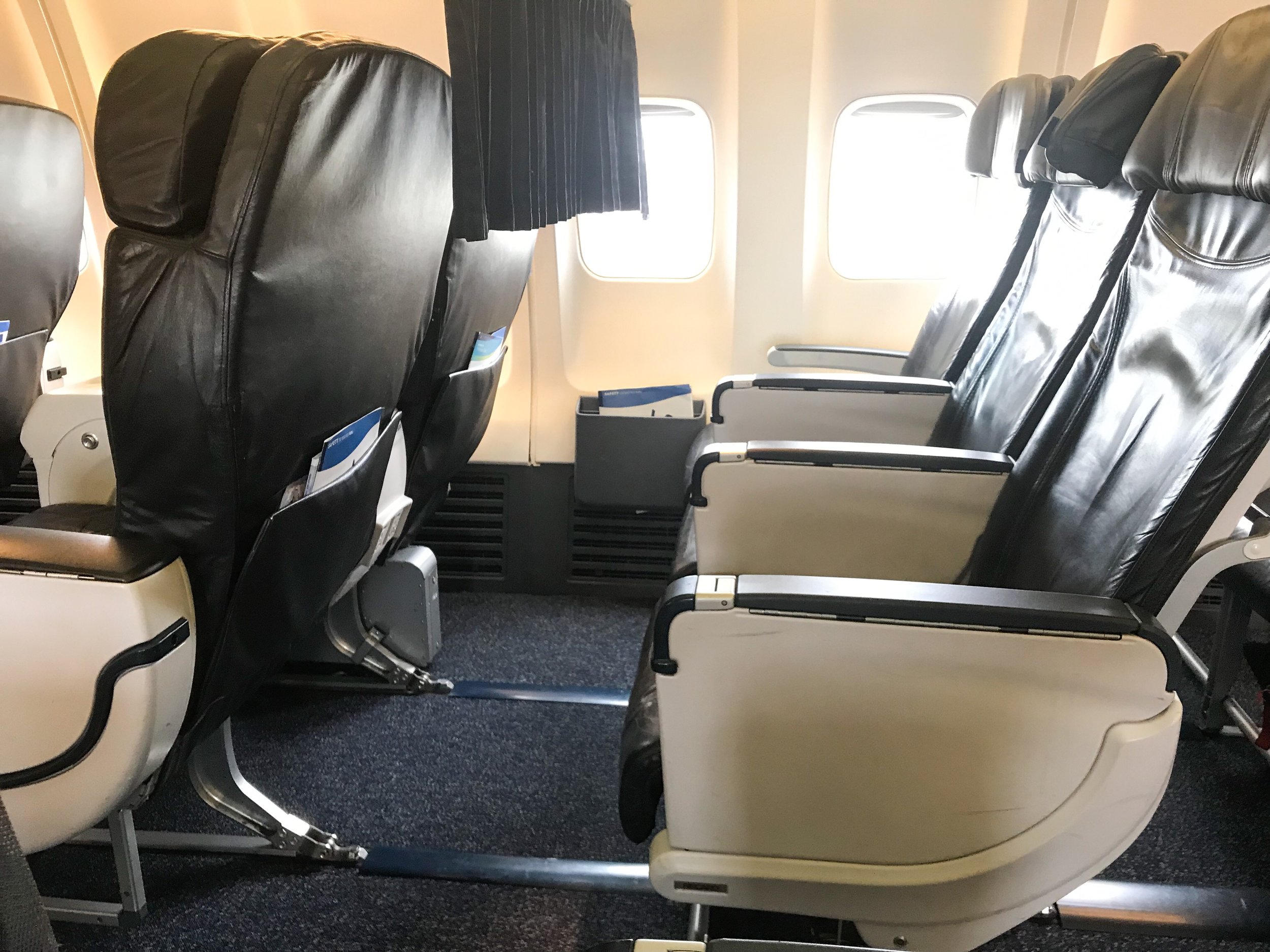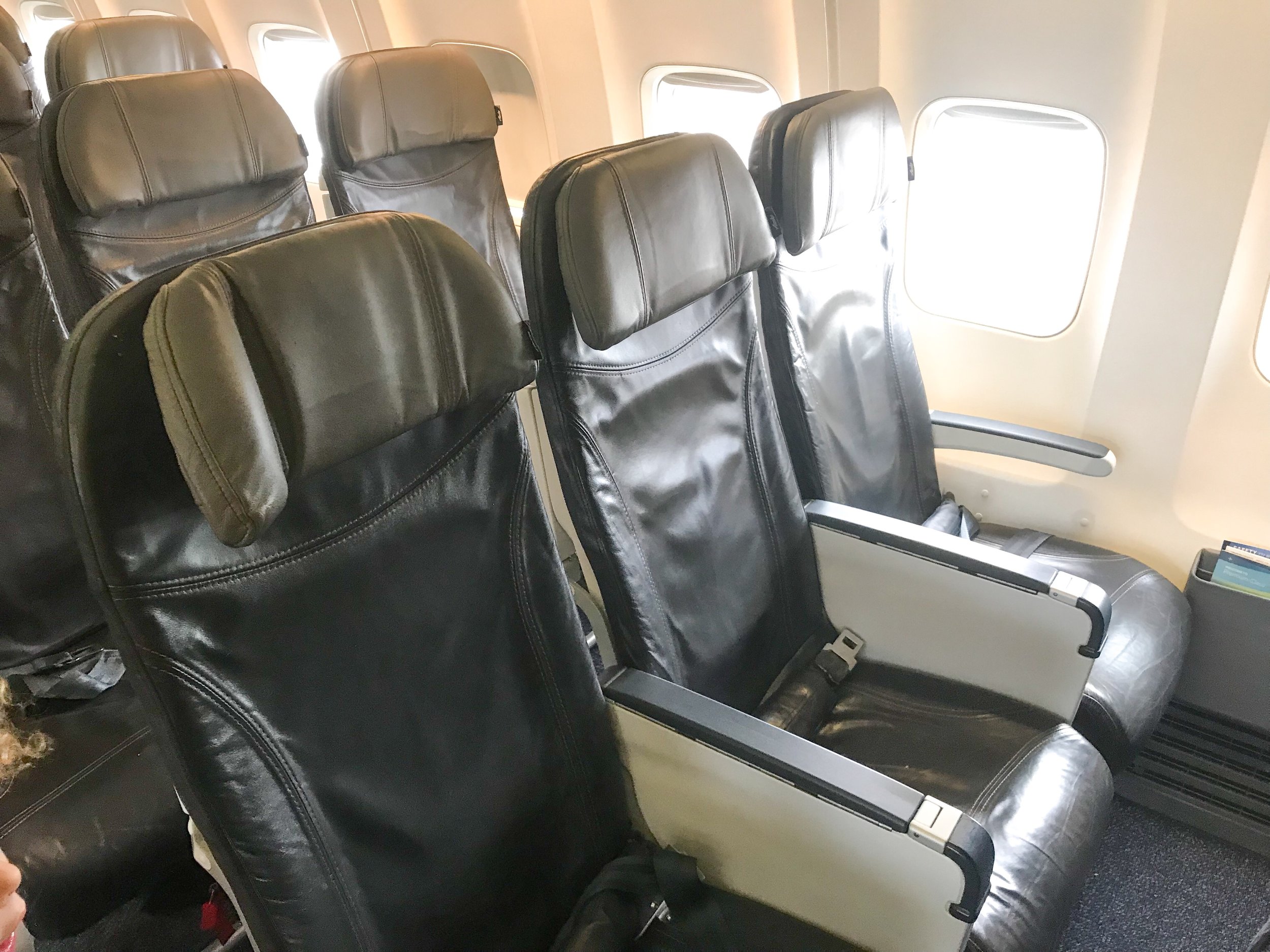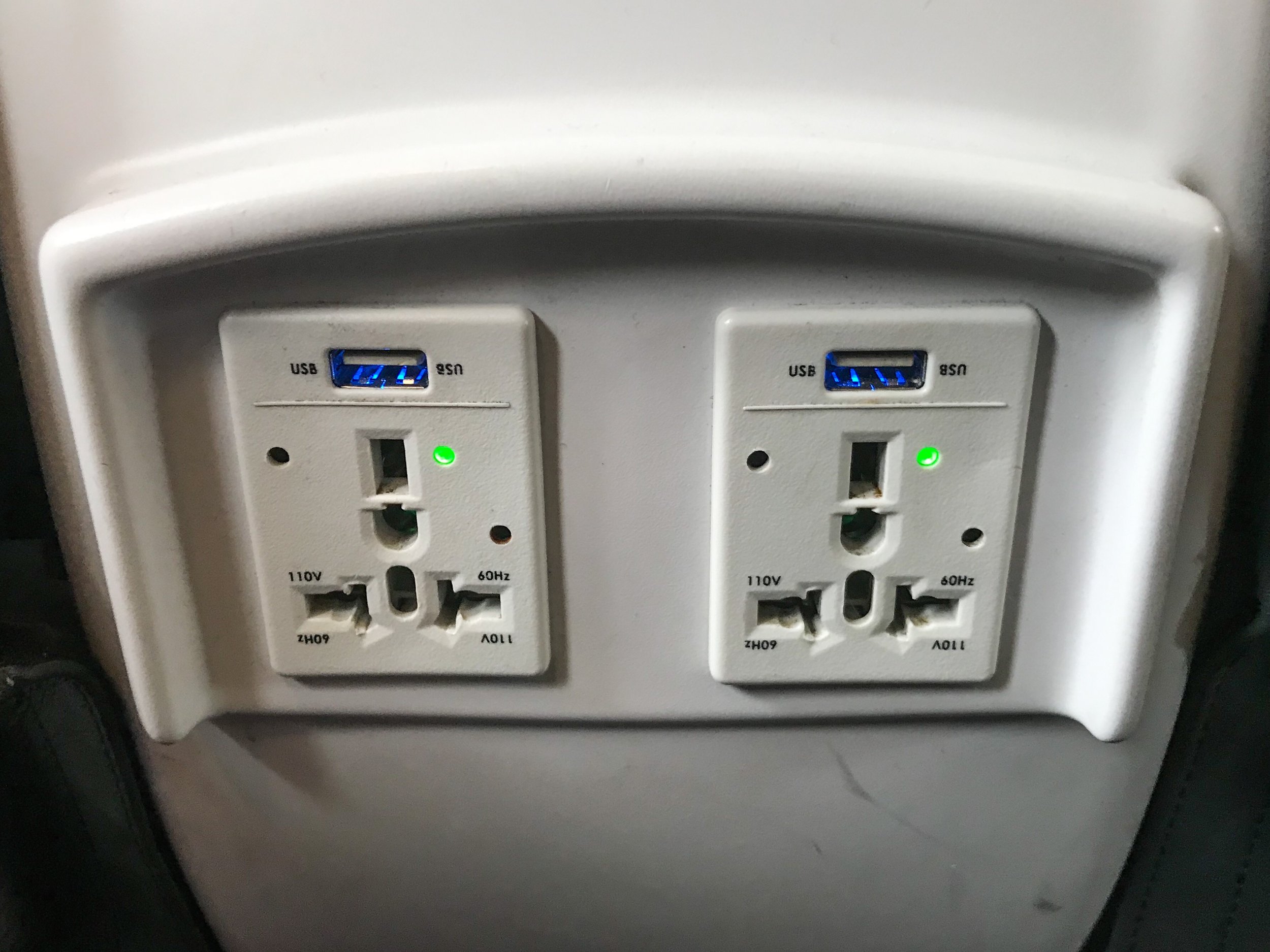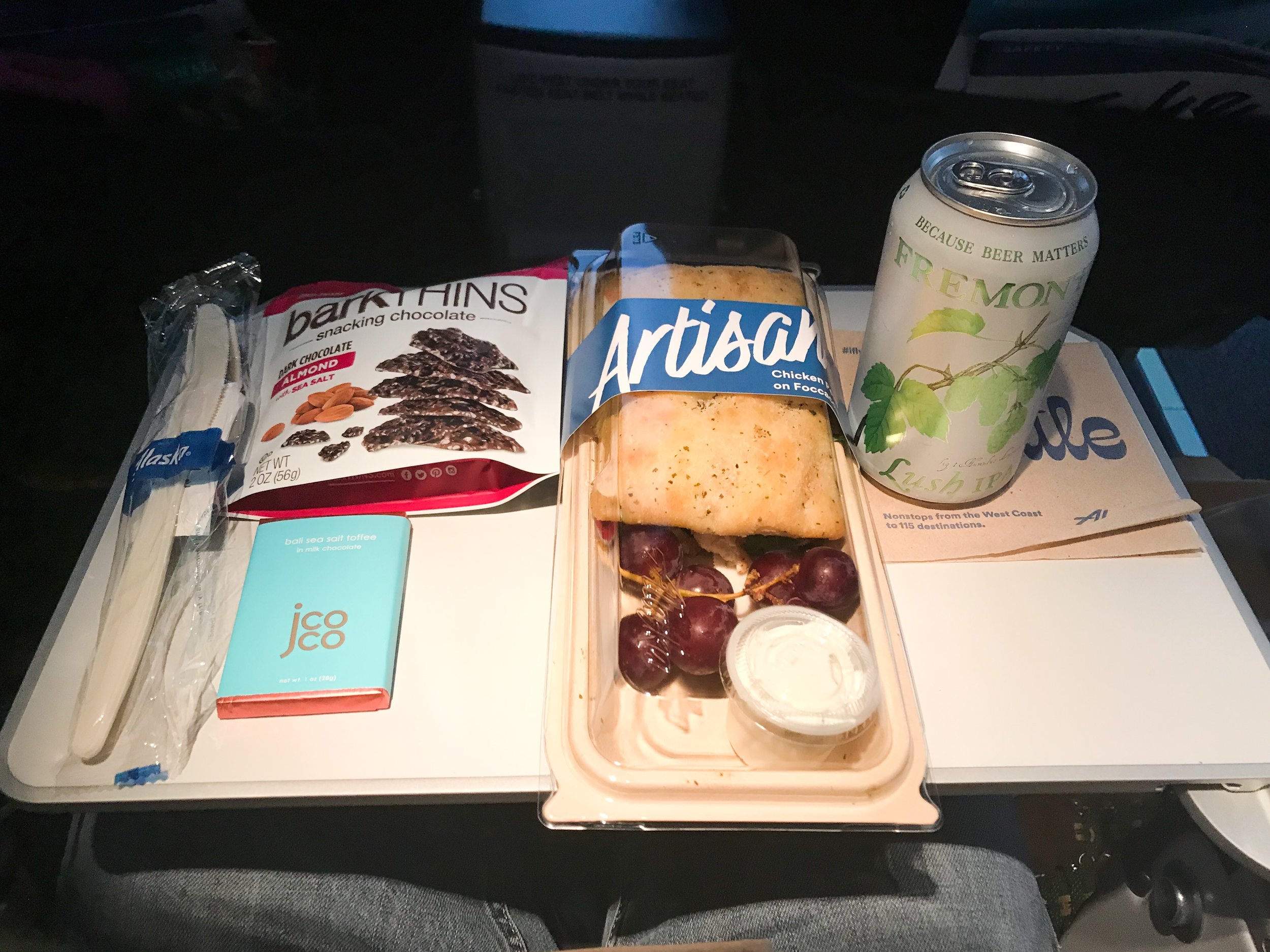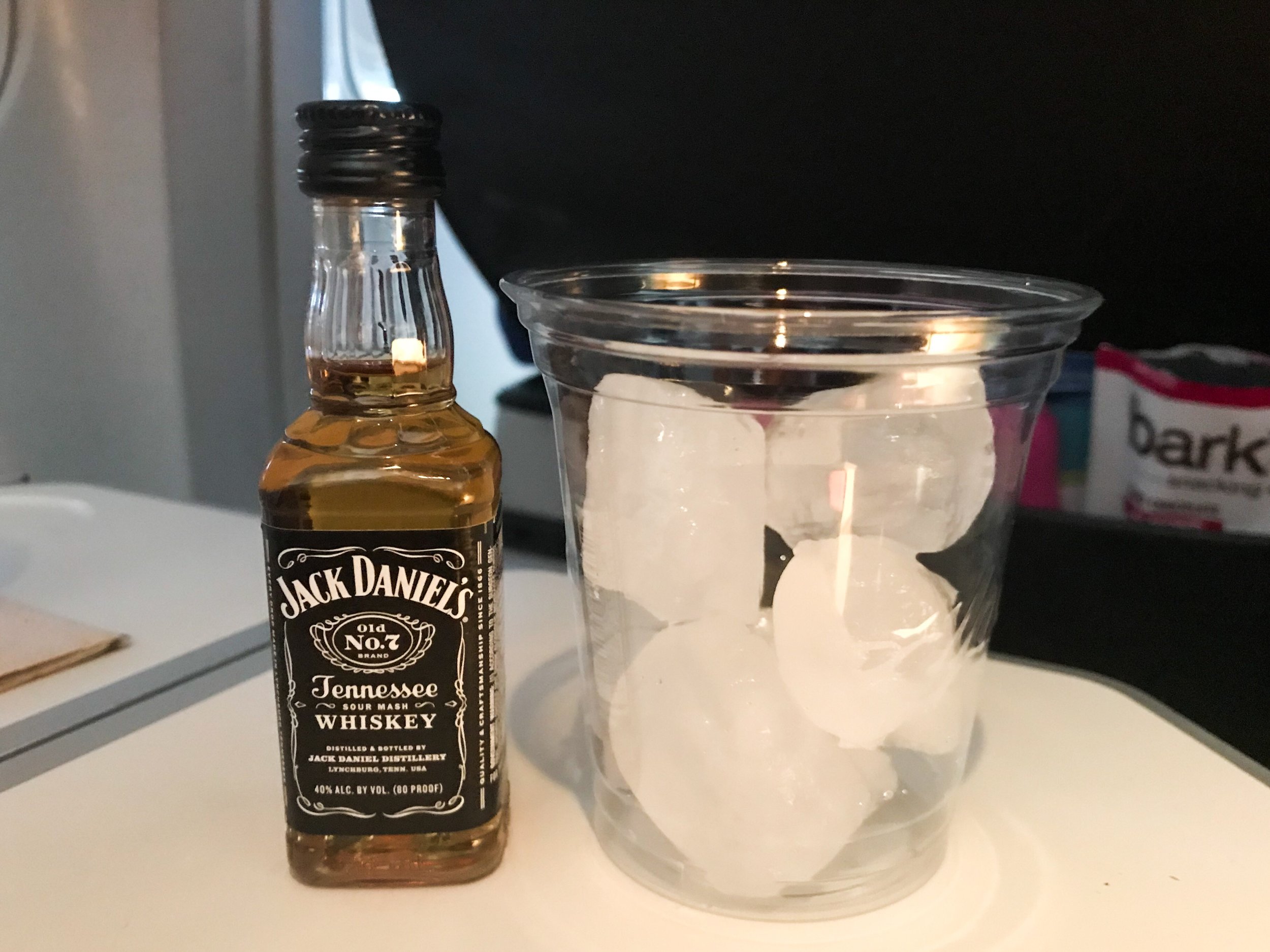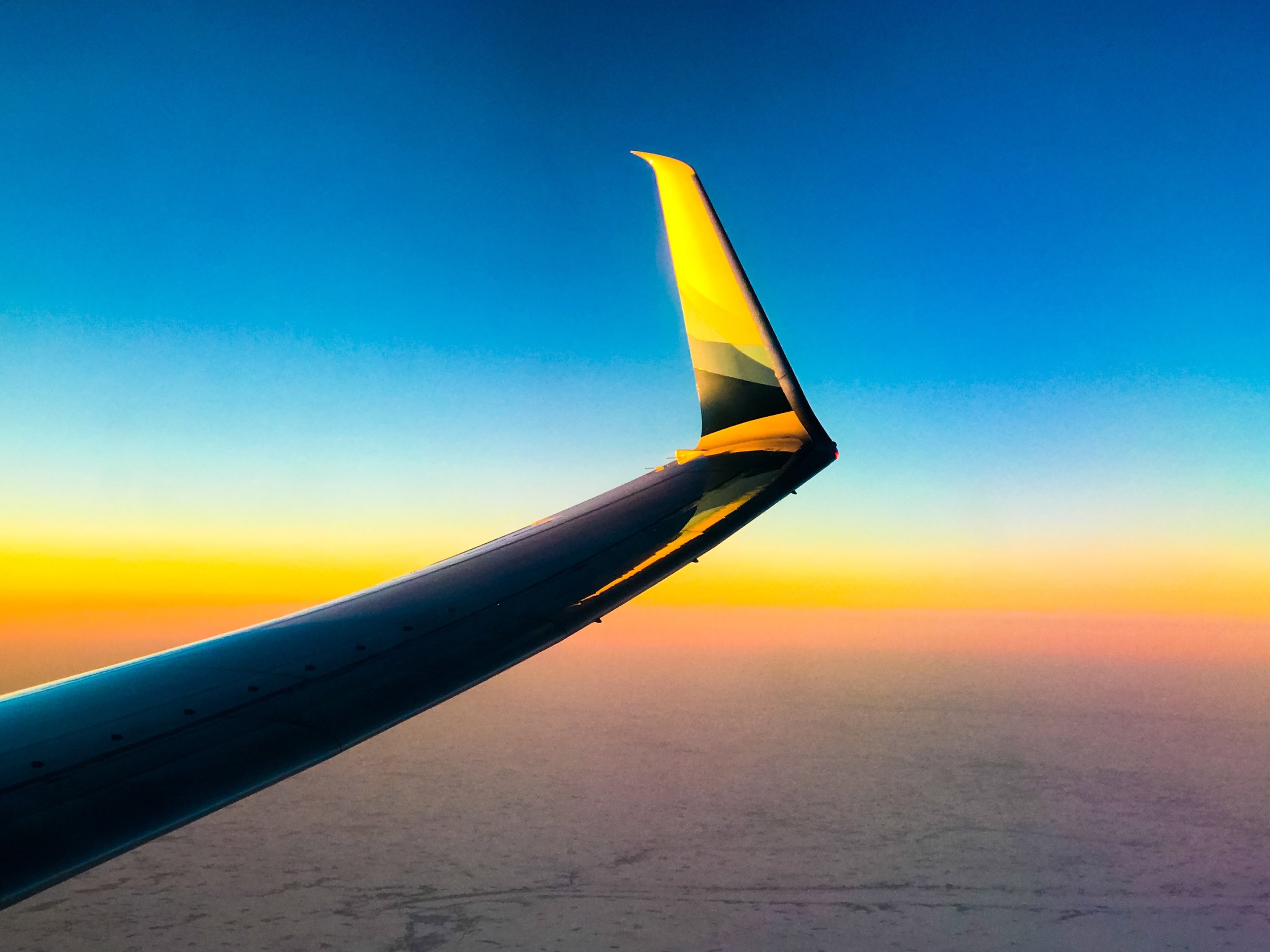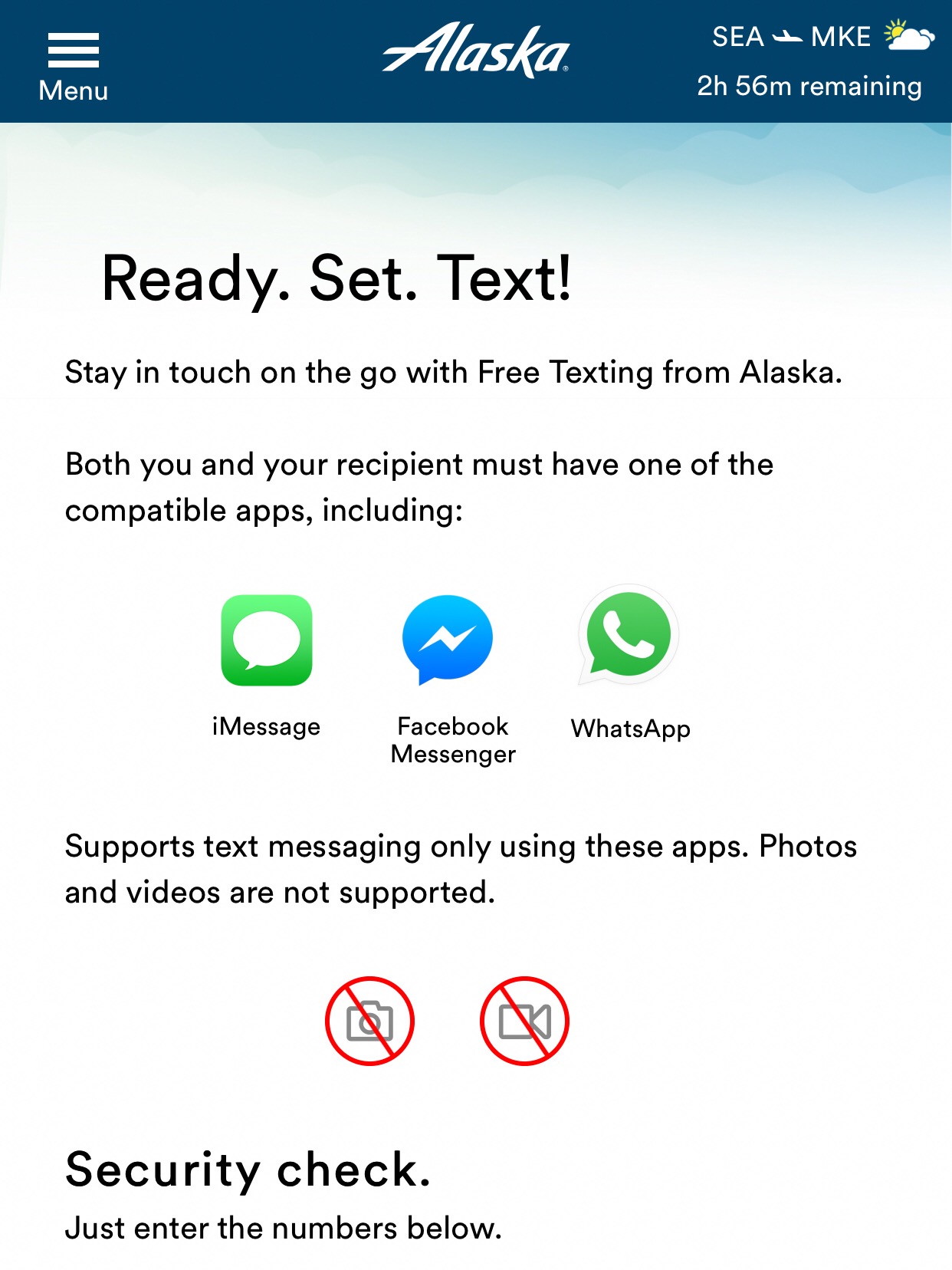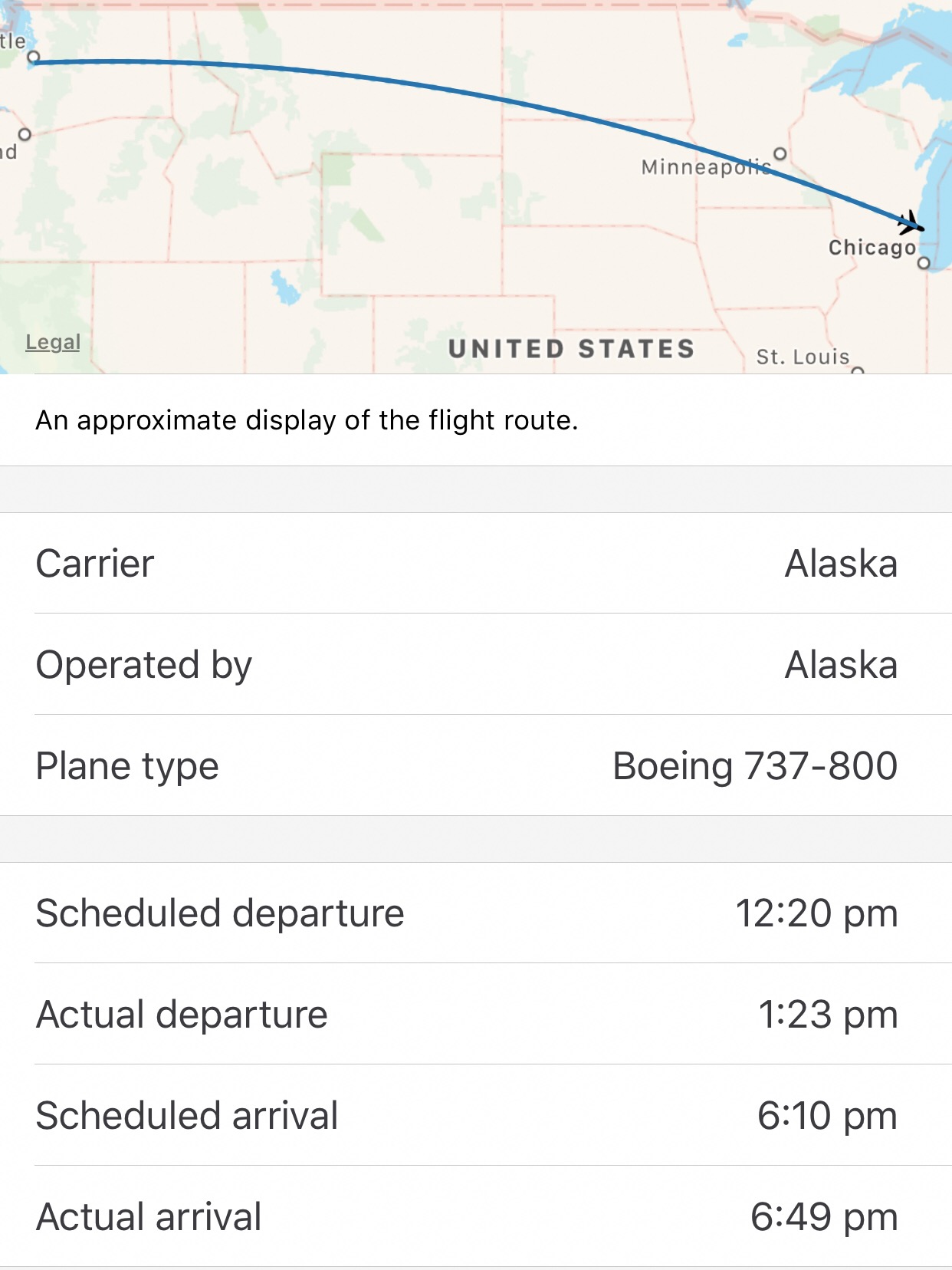 AIRLINE: Alaska Airlines »
ROUTE: Seattle to Milwaukee
FLIGHT TIME: 3h 26m
DATE: February 14, 2019
AIRCRAFT TYPE: Boeing 737-800 »
CLASS OF SERVICE: Premium Class »
SEAT: 6B
Alaska Airlines has configured its 737-800 with 12 seats in First Class, 30 seats in Premium Class, and 117 seats in Coach. It treats Premium Class as a separate class from Coach, differentiated by 4 inches of additional legroom, early boarding, and complimentary alcoholic beverages and premium snacks. I was upgraded for free to Premium Class as an MVP Gold that I received through a status match offer.
The boarding process was non-eventful and on time. Around the time the boarding process neared completion, the captain came on the PA system and announced that one of the seats in the cockpit was broken and needed to be replaced and said we would take off about 90 minutes late. I heard moans and groans from other passengers about why they even boarded us in the first place, but honestly I'd rather sit on the plane where everyone has a seat than in the crowded gate area. The Captain did a great job of communicating throughout the delay, and even walked up and down the cabin chatting with passengers. The issue was resolved quicker than expected and we ended up taking off a little over an hour late, but made up some time enroute and landed 40 minutes behind schedule.
The inflight service was good. The staff was incredibly friendly and engaged. Cabin service was offered multiple times - though the food for purchase was not great.
Once on the ground in Milwaukee, it took a very long time for the luggage to fully arrive. We waited nearly 20 minutes for the first round, but then there was close to a 20 minute break before the next round of bags arrived. There was no announcement as to why there was a delay and I've never had issues with waiting for bags in Milwaukee on other carriers. It took 45 minutes to get all of my bags - there were probably 30 people still waiting when my final bag arrived.
Overall Impression: Alaska's product is a mixed bag - it's above average in some areas, average in others, and below average in a few. I like that Alaska treats Premium Class as a differentiated product between First Class and Coach, not just seats with additional legroom, as some of its peers treat that segment of the market.
The soft product was very good - the service was incredibly friendly. I liked how the flight attendants came around again and offered another round of drinks. You can always ask for more, but many times airlines only offer it once, regardless of the length of the flight. Free texting is a HUGE benefit and service differentiator.
I also like that Alaska has a true First Class cabin. It is a much smaller airline than the Big 3 legacy airlines (American, United, and Delta), but still offers many of the same amenities.
The hard product is average. The seats were comfortable, but seemed a little worn down. I'm also not a big fan of how most airlines have moved away from seat back IFE systems in favor of streaming to personal devices - Alaska included.
One area in particular that was a little frustrating was the luggage situation. I understand it might have been out of their control (possibly an issue on that day with the airport), but there was zero communication from the staff as to the reason for the delay. I was also surprised that they didn't place priority tags on MVP elite's bags or First Class bags, as other airlines do. I know that is a very trivial (and semi-entitled statement), but it makes a huge difference for frequent flyers, many of whom are business travelers that depend on expeditious travel arrangements due to business requirements.
Recommendation: Alaska is a good alternative to the Big 3 and Southwest. However, they are much smaller in scale, especially in the Midwest and on the East Coast. If you are flying up and down the West Coast, there are ample flight options. But many of the destinations to the East are only offered once or twice a day, leaving little room for rebooking options if there are flight disruptions (as was the case a few days before my flight when Seattle got hammered by a snow storm).
In spite of my positive experience in Premium Class, I wouldn't suggest paying extra for it. The extra legroom is great and free alcoholic beverages are always a plus, but is it really worth the extra cost (upgrades went for $79 on my flight and might be higher or lower based on the length of the flight)? I personally wouldn't pay extra for it.
I'll fly Alaska again if the price and flight options are competitive, but I won't go out of my way or pay extra to do so.