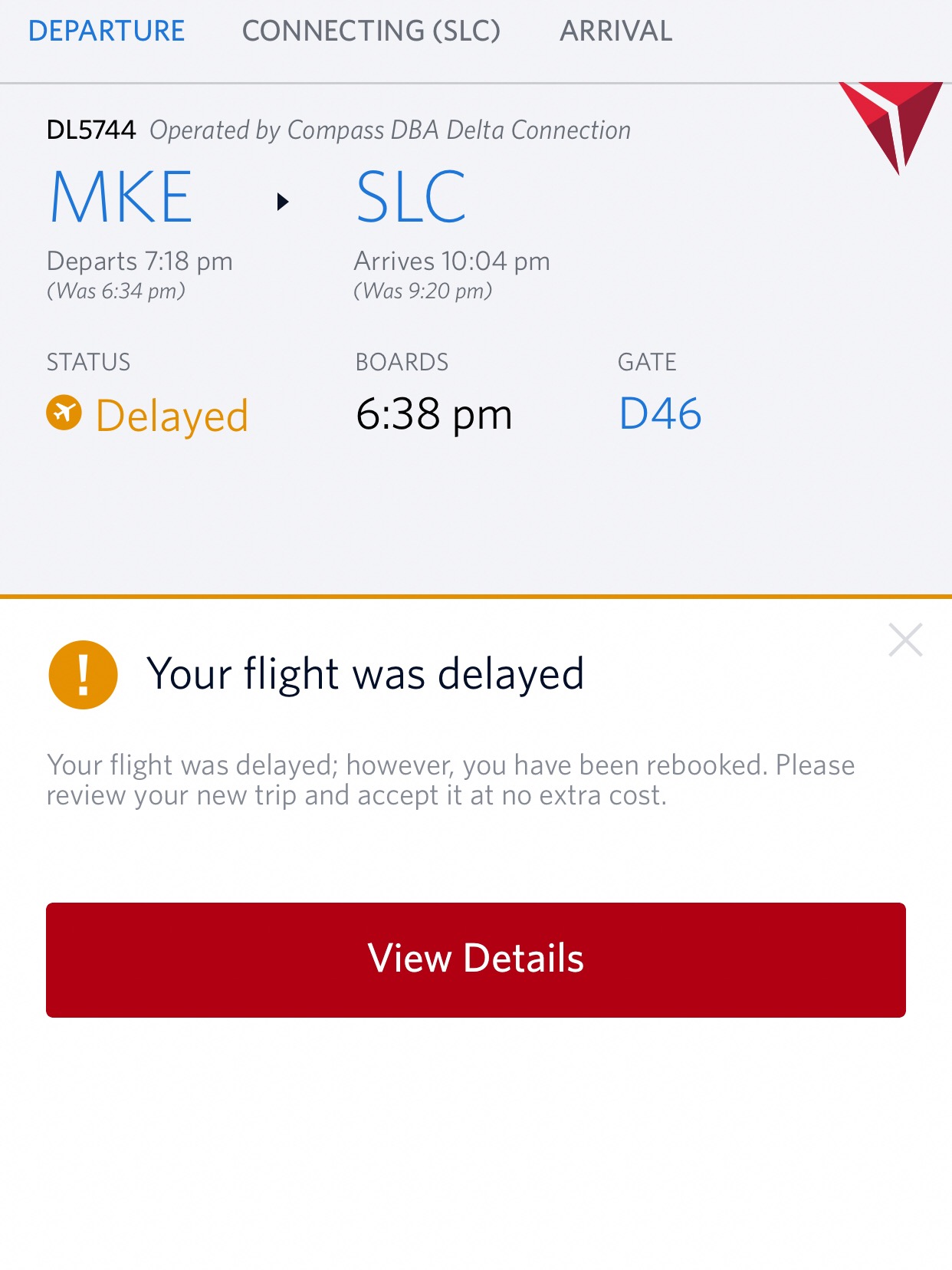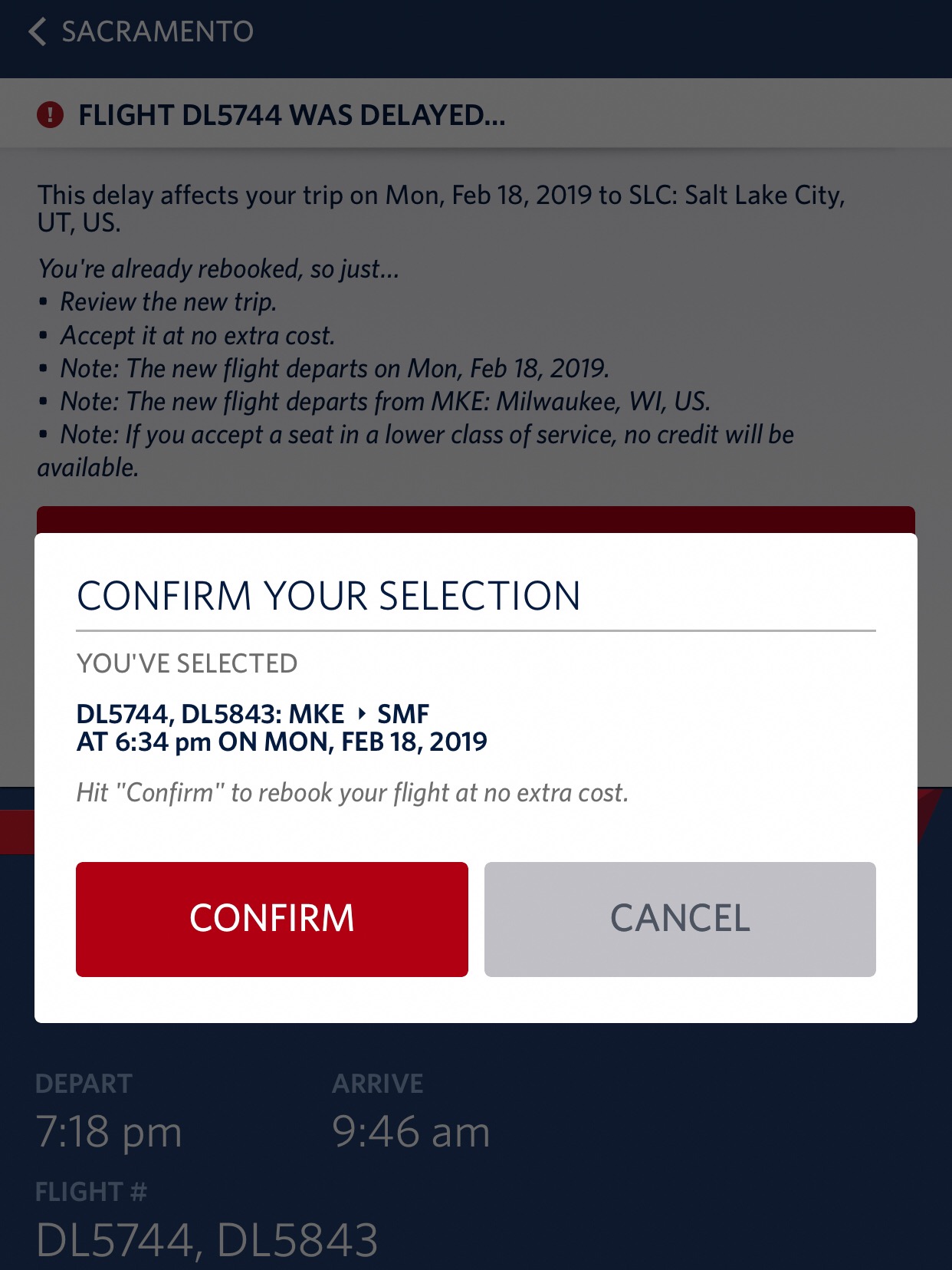 You're on your way to the airport and get the dreaded notification on your phone - YOUR FLIGHT WAS DELAYED. What do you do?!
Delta is incredibly efficient when it comes to flight delays. They will notify you via any means available - email, phone call, text message, Delta App notification, verbal notification at the gate or check-in desk, or announcement in the SkyClub (sometimes at non-hub airports).
First of all, it is important to download the Delta App and set it up for notifications. Secondly, add your phone number and email address to your online profile so Delta can get a hold of you that way as well.
Once your flight is delayed, you can access flight information in the Delta App or on the Delta website. You have the option of staying on your current flight, or selecting new flights. There is no additional cost of switching flights. The App and website do a very good job of providing you with the fastest alternative option. Wait times on the customer service phone line can sometimes be rather long, but might be necessary if you have a complicated itinerary or don't see any viable rebooking options.
If the delayed flight leads to a missed connection and there are no alternative flights until the next day, Delta will provide you with hotel and food vouchers, provided the delay wasn't weather related or a force majeure. Weather delays are many times harder to deal with, because typically larger numbers of passengers are affected. So rebook as early as possible to attempt to avoid lengthy delays (sometimes a day or more).
See Delta's Contract of Carriage »
While flight delays aren't the norm and can be frustrating, Delta does a good job of handling them.