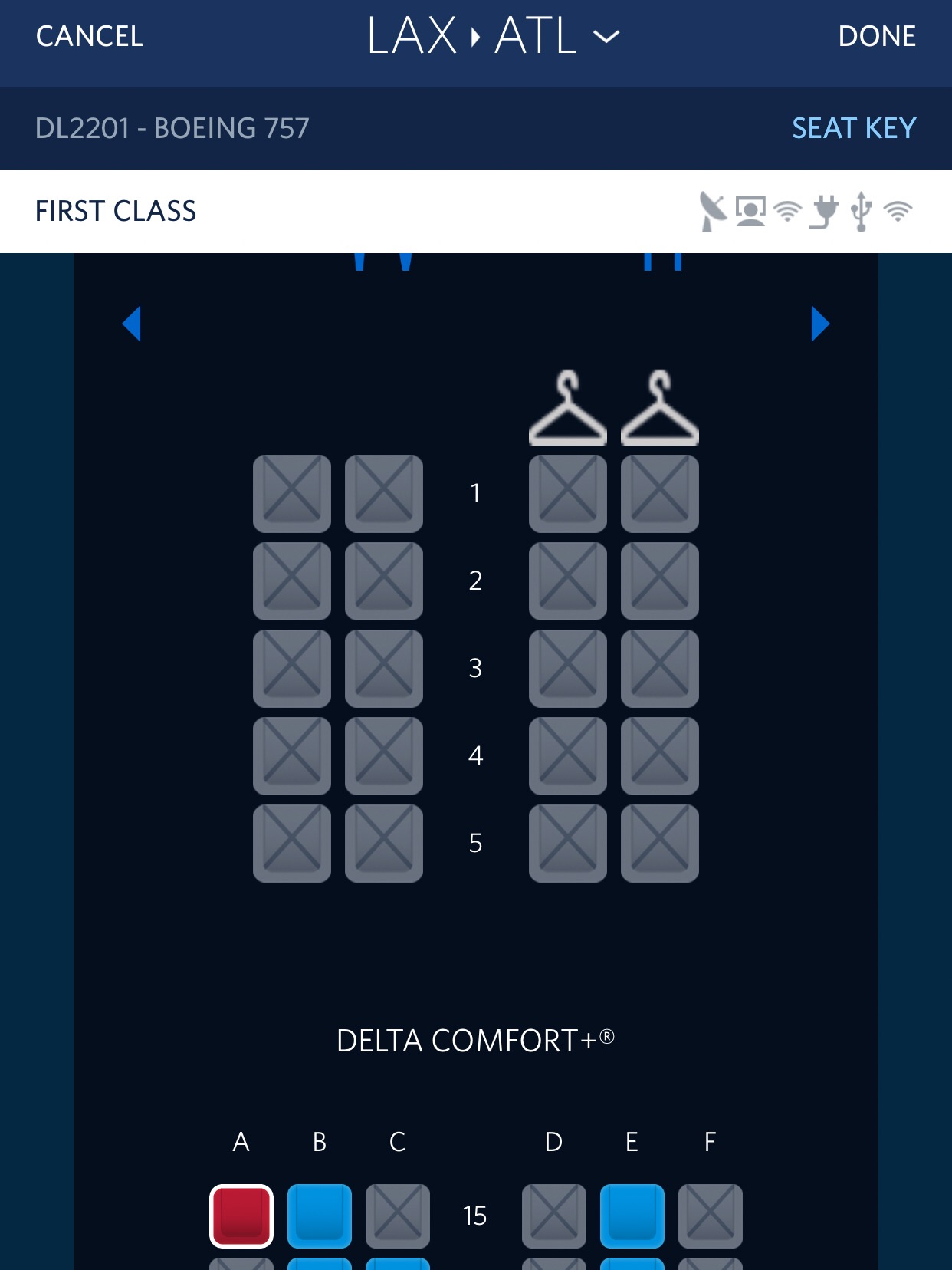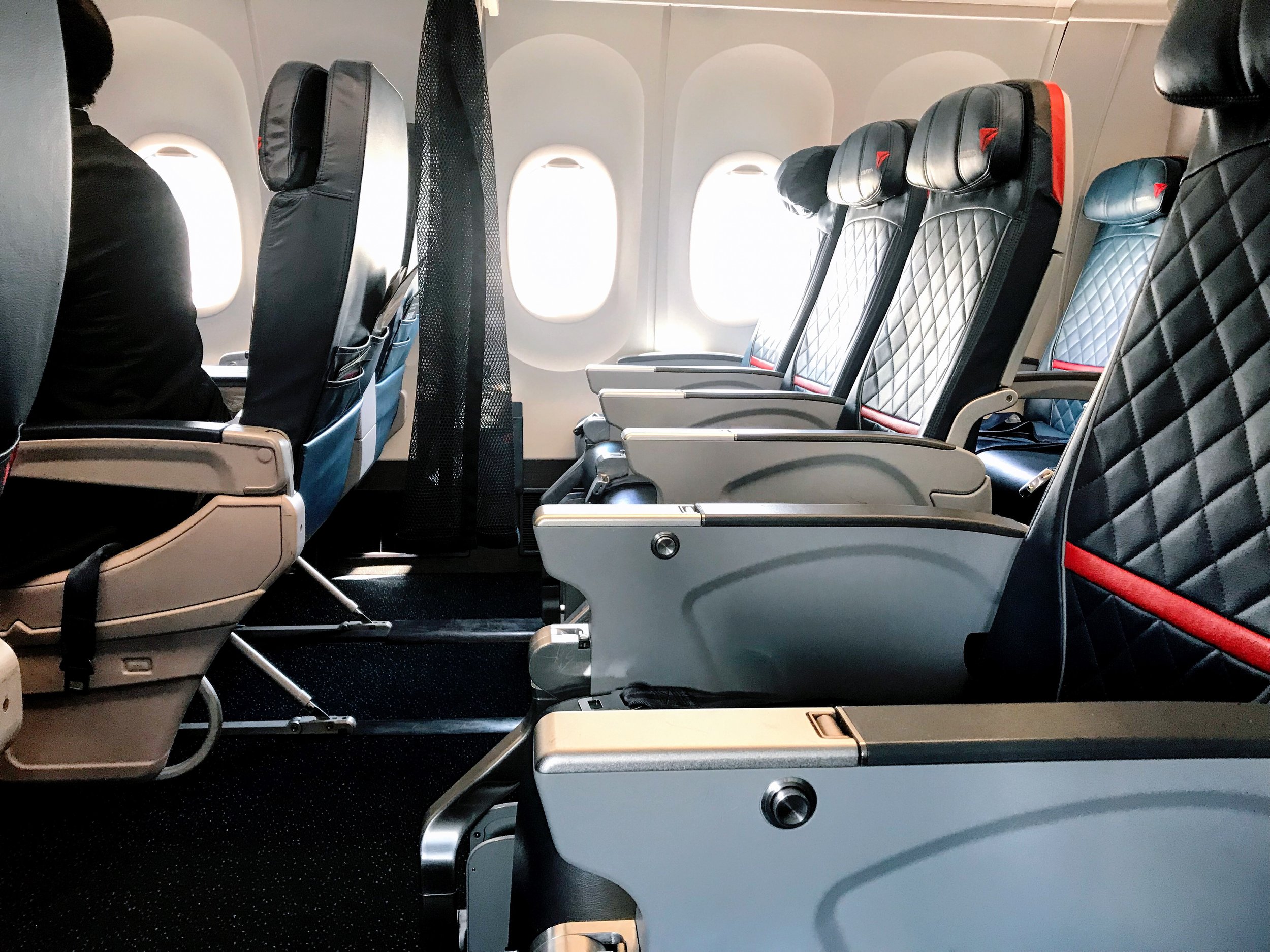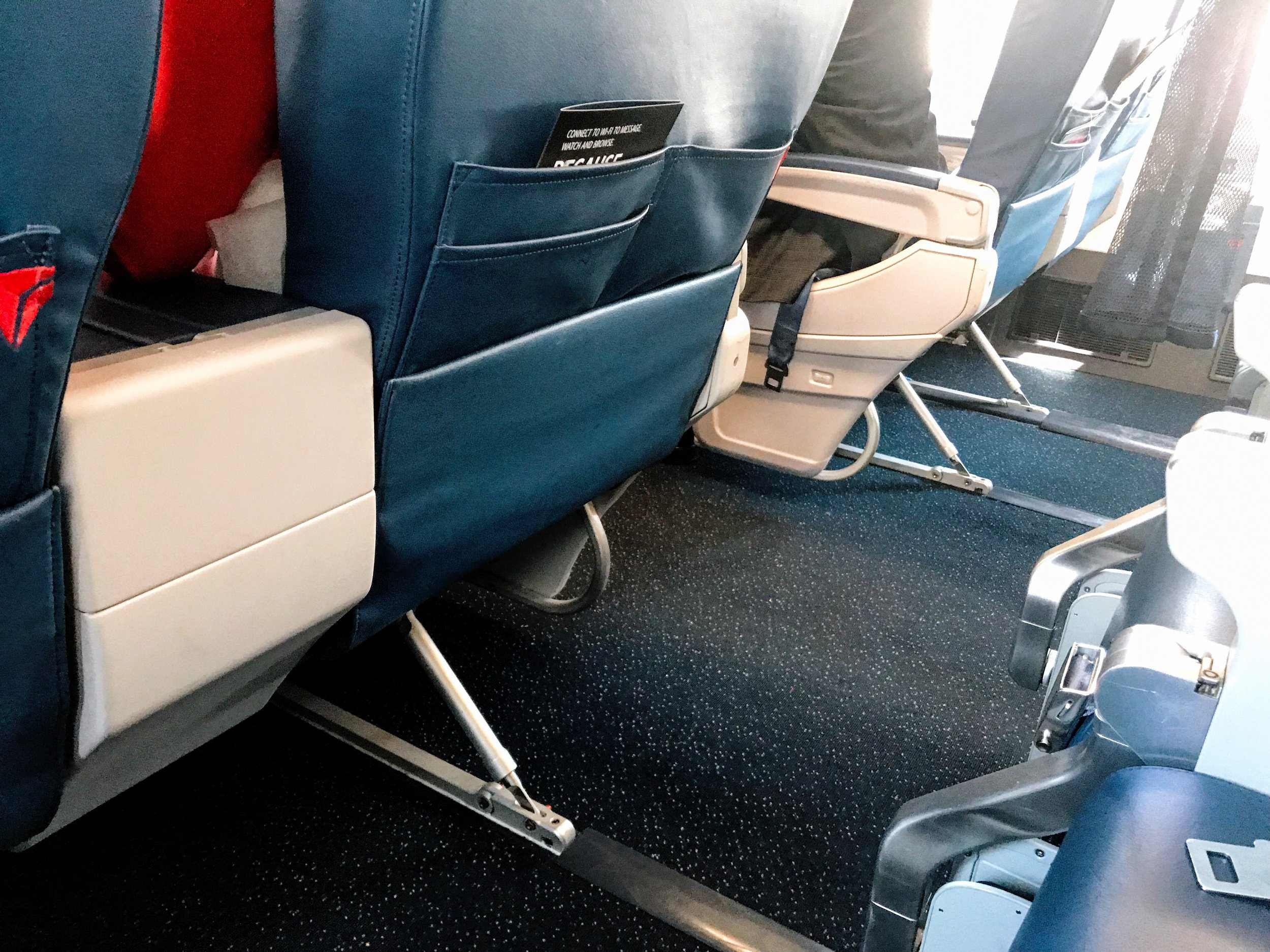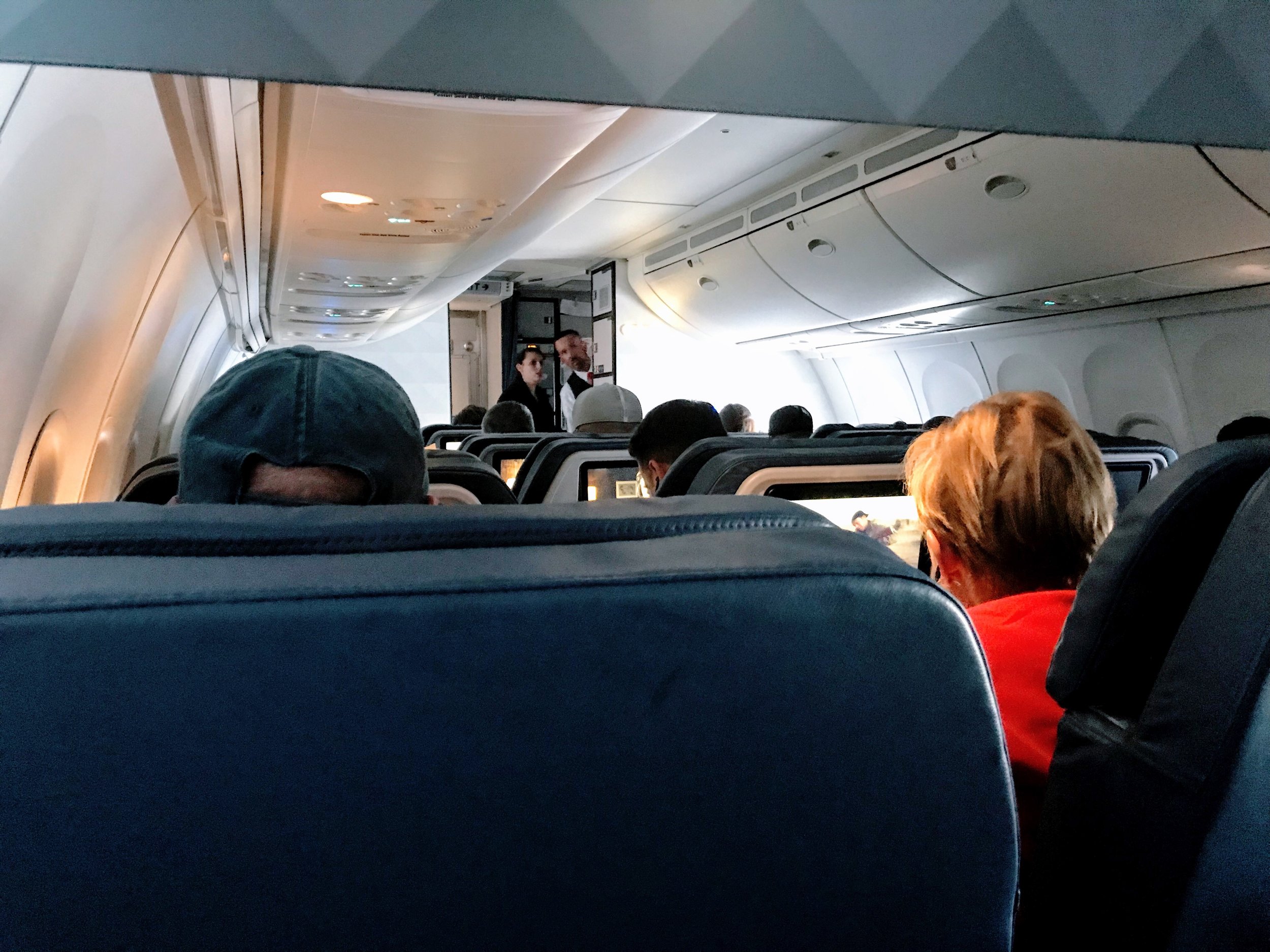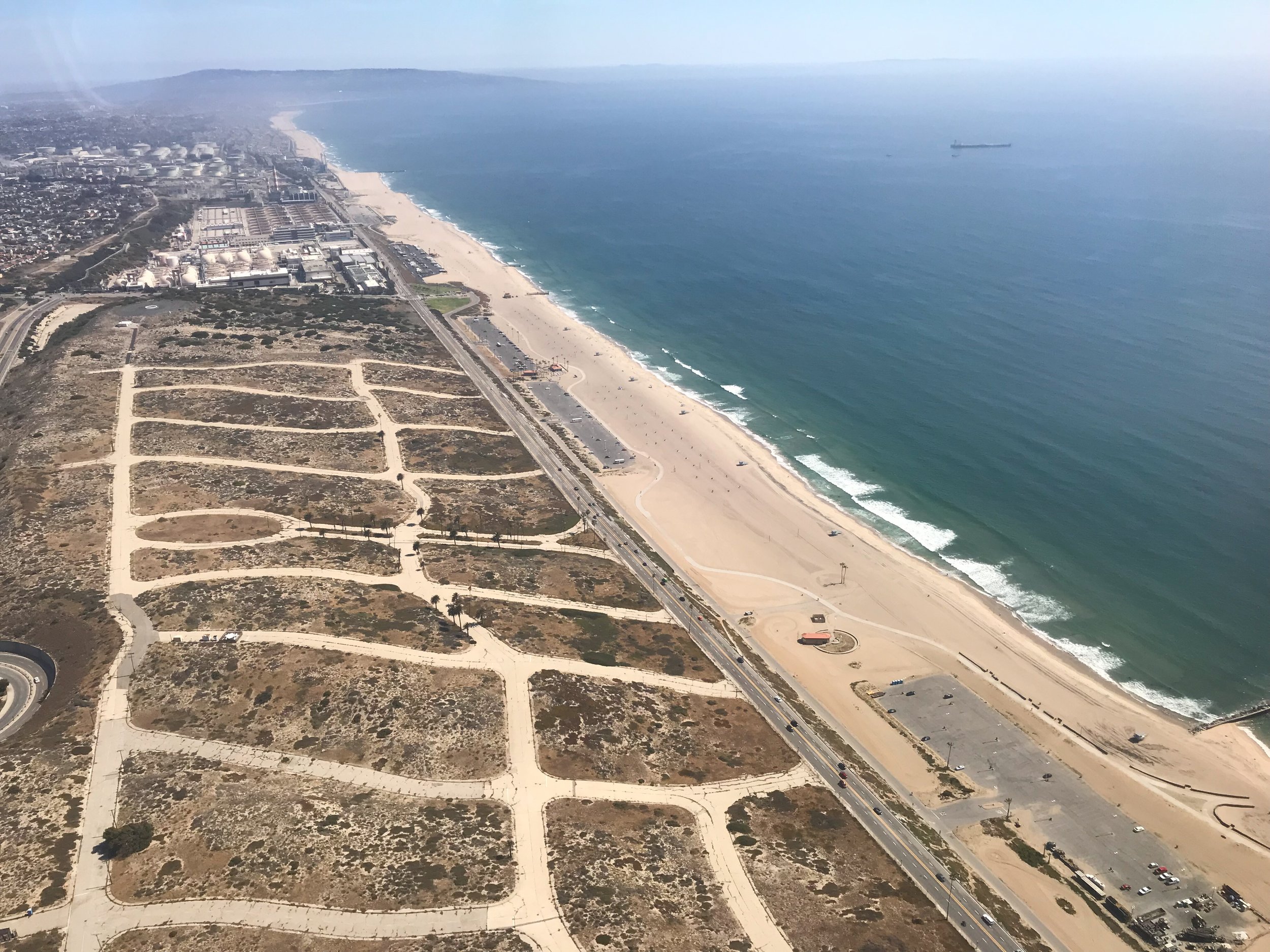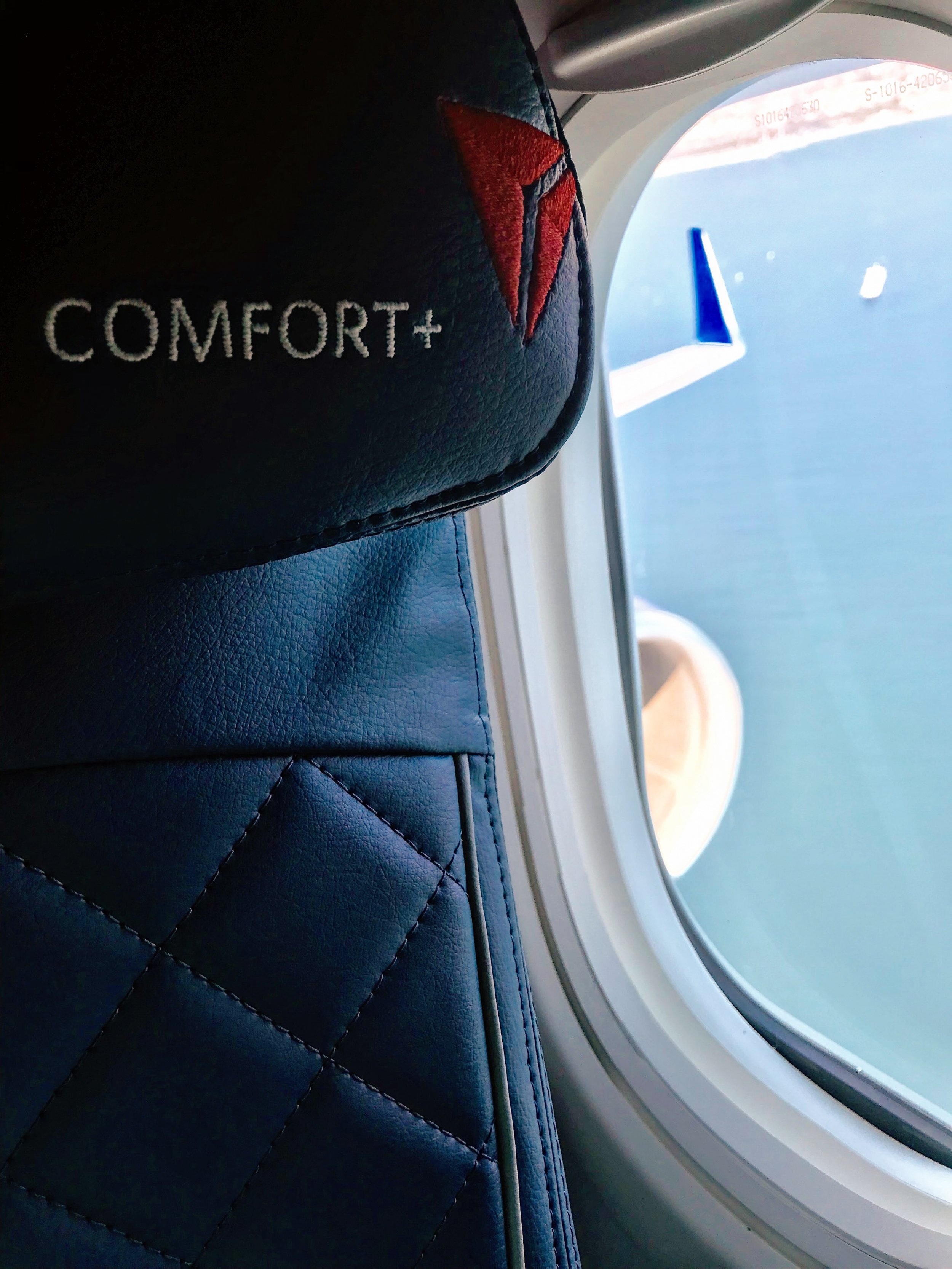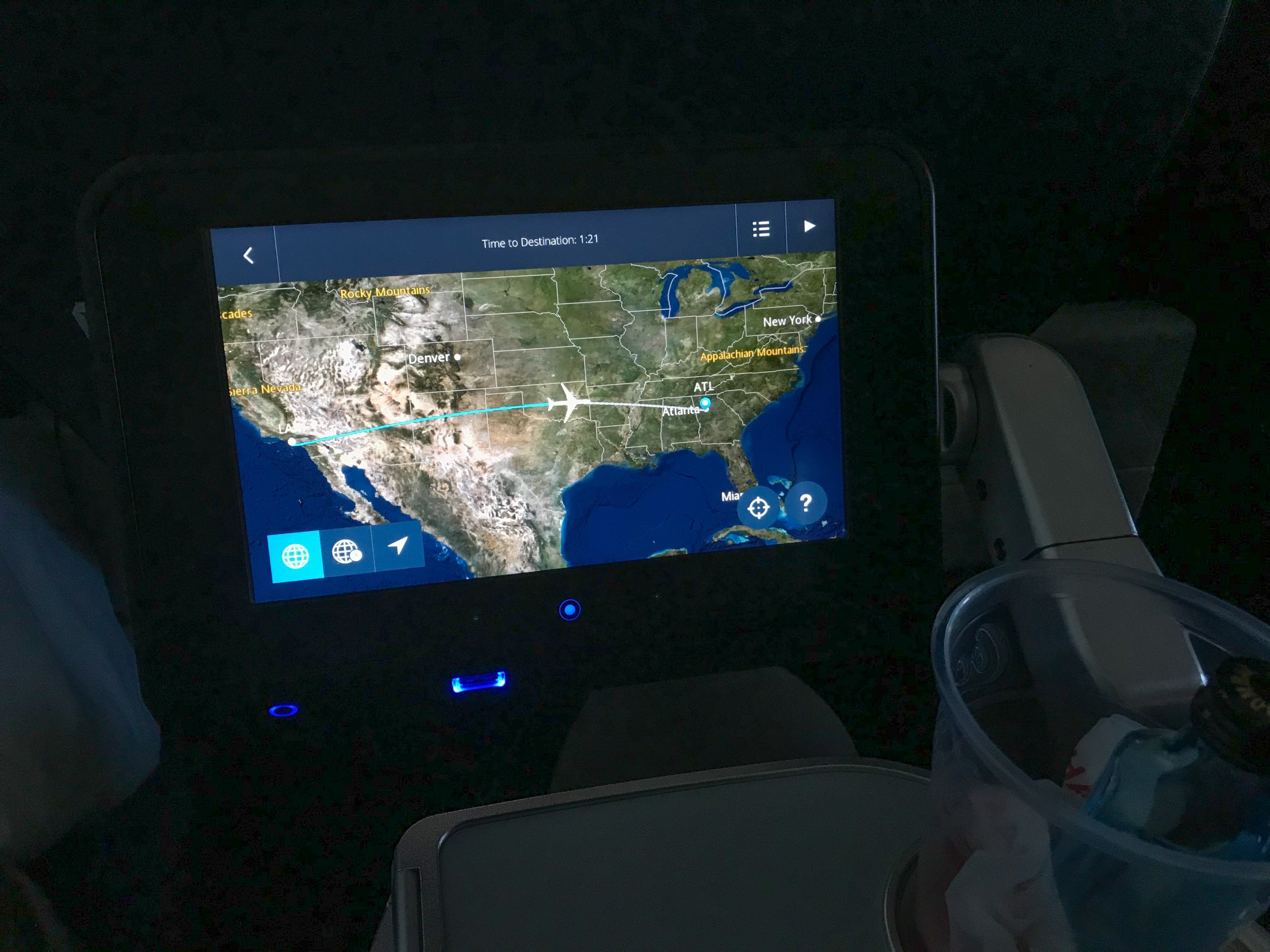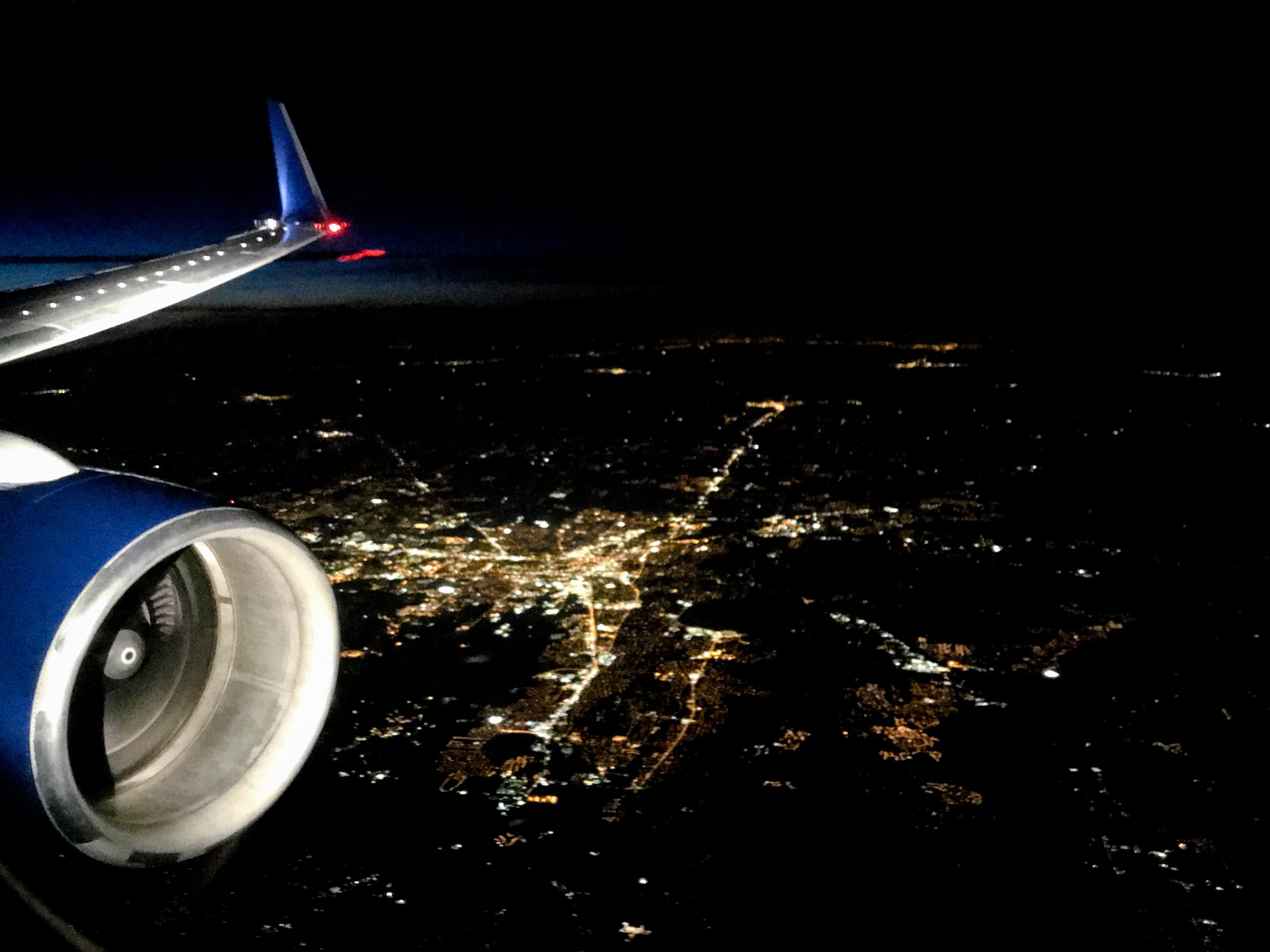 AIRLINE: Delta Air Lines »
ROUTE: Los Angeles to Atlanta
FLIGHT TIME: 4h 8m
DATE: May 8, 2018
AIRCRAFT TYPE: Boeing 757-200 (75D) »
CLASS OF SERVICE: Delta Comfort+ »
SEAT: 15A
Delta operates several configurations of the 757-200. It recently reconfigured all of its non-Delta One 757s. I flew on what Delta calls the 75D, which features 29 seats in Comfort+.
Domestic Comfort+ is a separate product from Main Cabin, though the seats are arranged in a 3x3 layout like Main Cabin. It features early boarding, dedicated overhead bin space, additional legroom, premium snacks, and complimentary alcoholic beverages, in addition to the complimentary texting and inflight entertainment Main Cabin passengers receive. Passengers can book Comfort+, pay for an upgrade, or Medallion Elites are upgraded for free (based on availability).
Overall Impression: I have a severe dislike of LAX and try to avoid connecting through there at all costs and suggest you do so as well. The current Delta facilities are outdated and crowded. Caveat - Delta is investing nearly $2 billion into an LAX renovation set to open in 2021, so stay tuned.
The flight itself was non-eventful and the crew was very attentive and friendly. Comfort+ is a good product, and I like that Delta differentiates the service from Main Cabin and doesn't just offer it as seats with additional legroom.
If you're going to be on the 75D, try to get seats in Row 15, which is the first row behind First Class. These seats have more legroom than other Comfort+ seats due to the lack of a hard bulkhead separating the First Class cabin (they even have more room than First Class seats). Though, because of the distance between the seats, the tray table pulls out of the armrest (making the armrests immovable) and the IFE screen comes out from under the seat and must be stowed for taxi, takeoff, and landing.
If you don't have the means to pay for First Class (or don't want to) but want a slightly upgraded experience from Main Cabin, consider paying for Comfort+. Personally, I wouldn't do so on flights under 3 hours. But, if you're doing a near-trans-con flight, the extra legroom and increased level of service are worth the cost in my opinion.