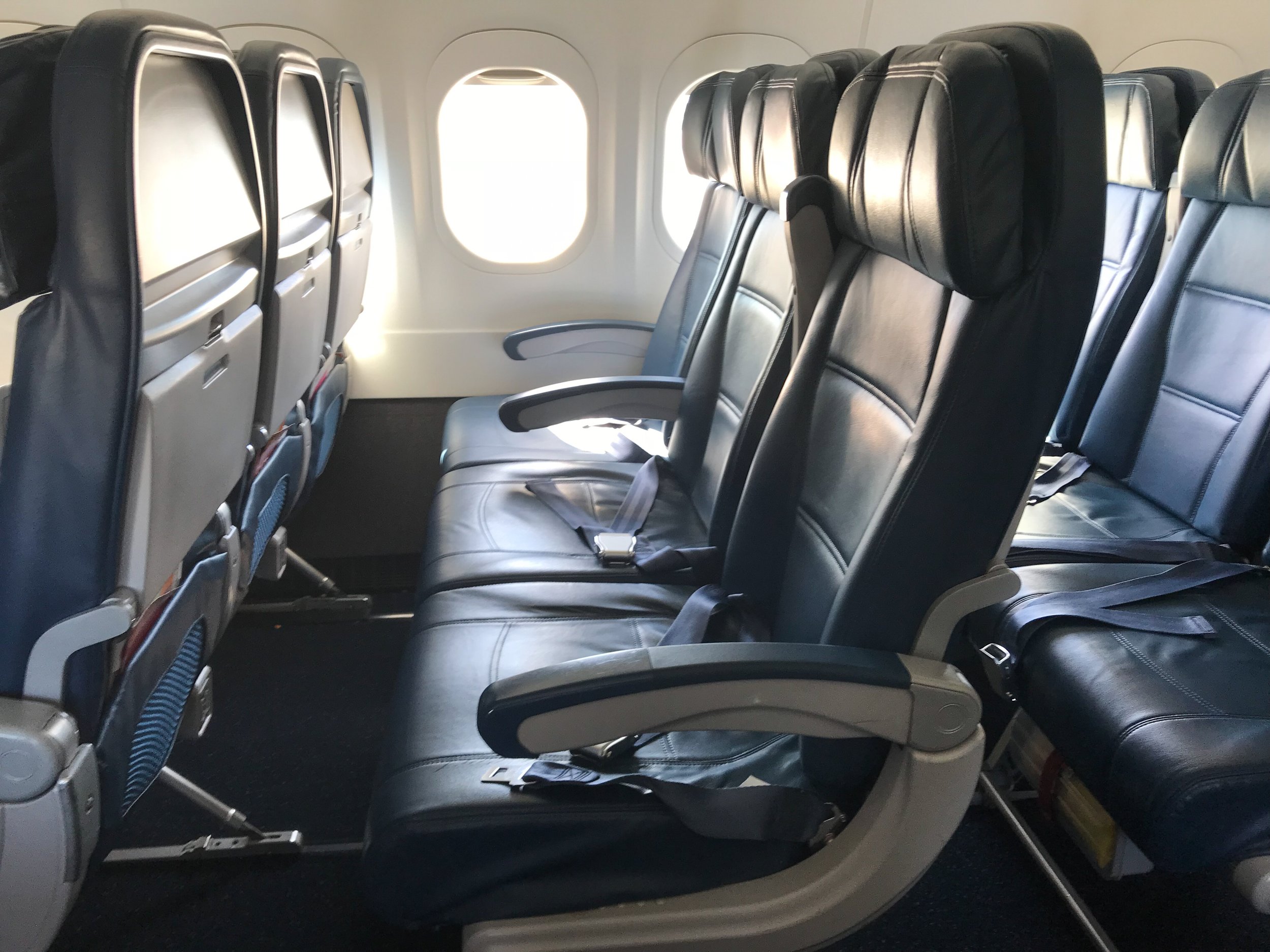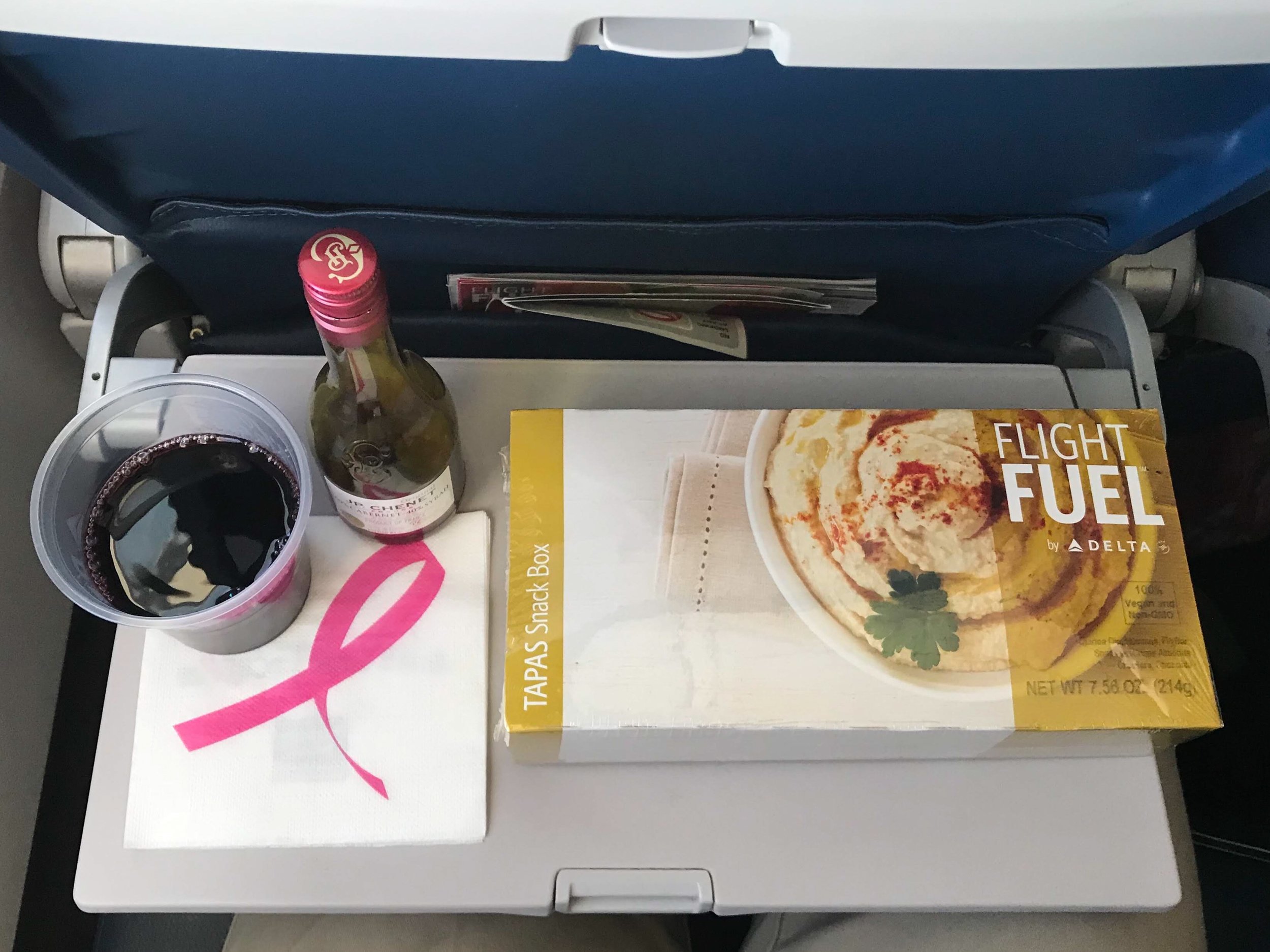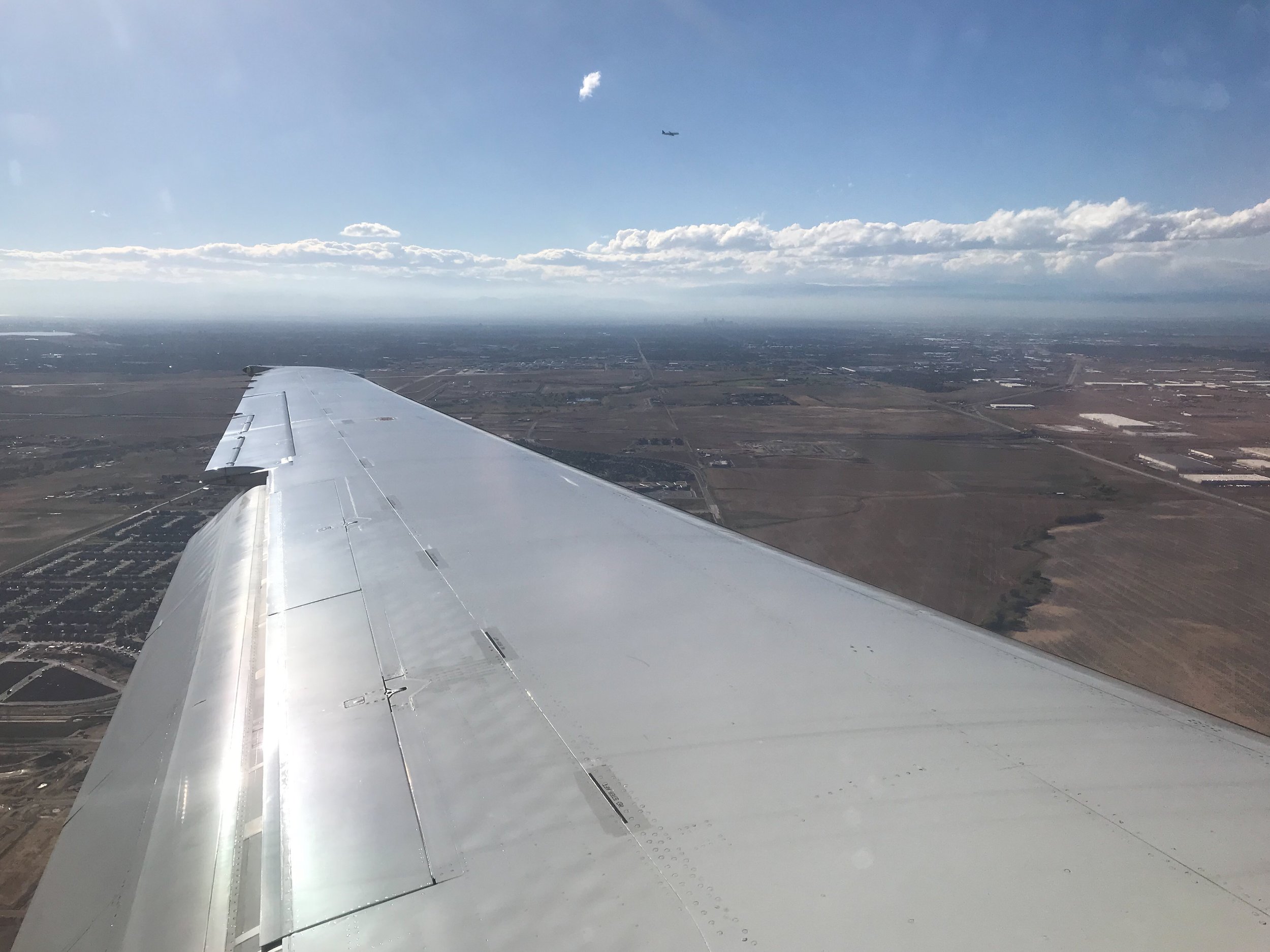 AIRLINE: Delta Air Lines »
ROUTE: Los Angeles to Denver
FLIGHT TIME: 2h 00m
DATE: October 4, 2018
AIRCRAFT TYPE: Boeing 717-200 »
CLASS OF SERVICE: Main Cabin »
SEAT: 22A and 22B
About the Plane: Delta's Boeing 717-200s are small mainline jets used on a variety of short-haul segments in the domestic and North American markets. There are 78 seats in the Main Cabin.
Delta received its 717s secondhand beginning in 2013, after Southwest and AirTran merged and the planes were returned to Boeing. Despite being over a dozen years old on average, the planes have a completely updated interior. Seats are arranged in a 2x3 configuration. Seats on the left side of the cabin are excellent if you are traveling with a companion, since there are only two seats.
The 717 does not have seat-back IFE like many of Delta's other mainline aircraft. However, streaming content is complimentary to your personal devices. All seats in Main Cabin feature 110V power outlets, USB charging ports, and adjustable headrests.
About Main Cabin: Main Cabin is the name of Delta's economy class product. Passengers receive complimentary streaming content to personal devices, complimentary non-alcoholic beverages, complimentary snacks, and complimentary in-flight messaging.
Overall Impression: I have a severe dislike of LAX and try to avoid connecting through there at all costs and suggest you do so as well. The current Delta facilities are outdated and crowded. Caveat - Delta is investing nearly $2 billion into an LAX renovation set to open in 2021, so stay tuned.
Delta's Main Cabin is a good product. Free messaging make a big difference and the staff is always very friendly.
I really like flying on the 717. The seats are comfortable and clean, and the size makes it quick to board and deplane. Having only two seats on the left side is a big plus as well, especially if traveling alone (since you only have one person next to you), or if you're traveling with a single companion.
There are a couple minor drawbacks of the 717. One is the lack of seat-back IFE, though steaming content is available to your personal devices. The second is the lack of a rear galley, meaning it gets crowded in the back when several people try to access the lavatories.
Recommendation: I recommend both Delta Main Cabin and the 717.