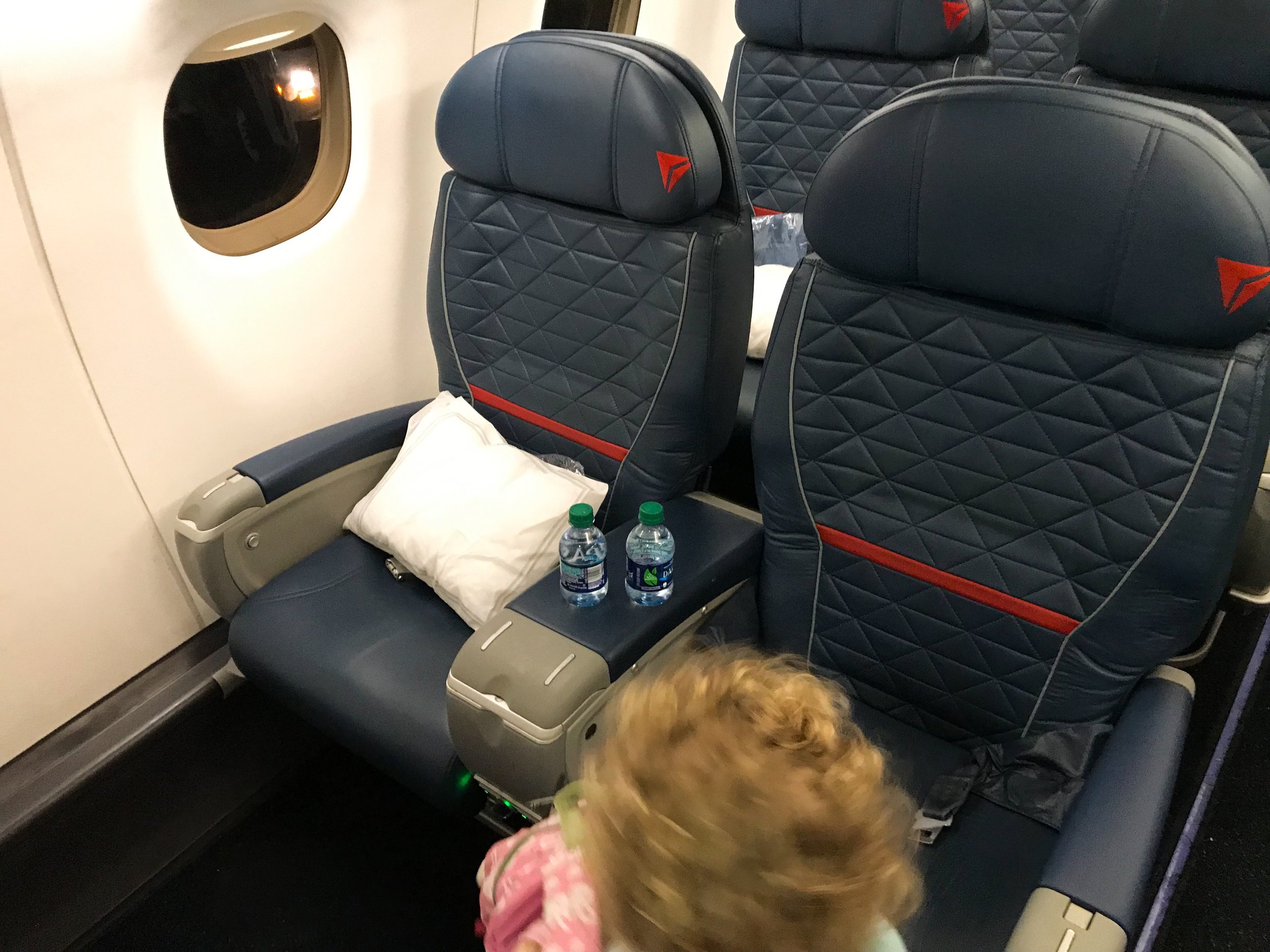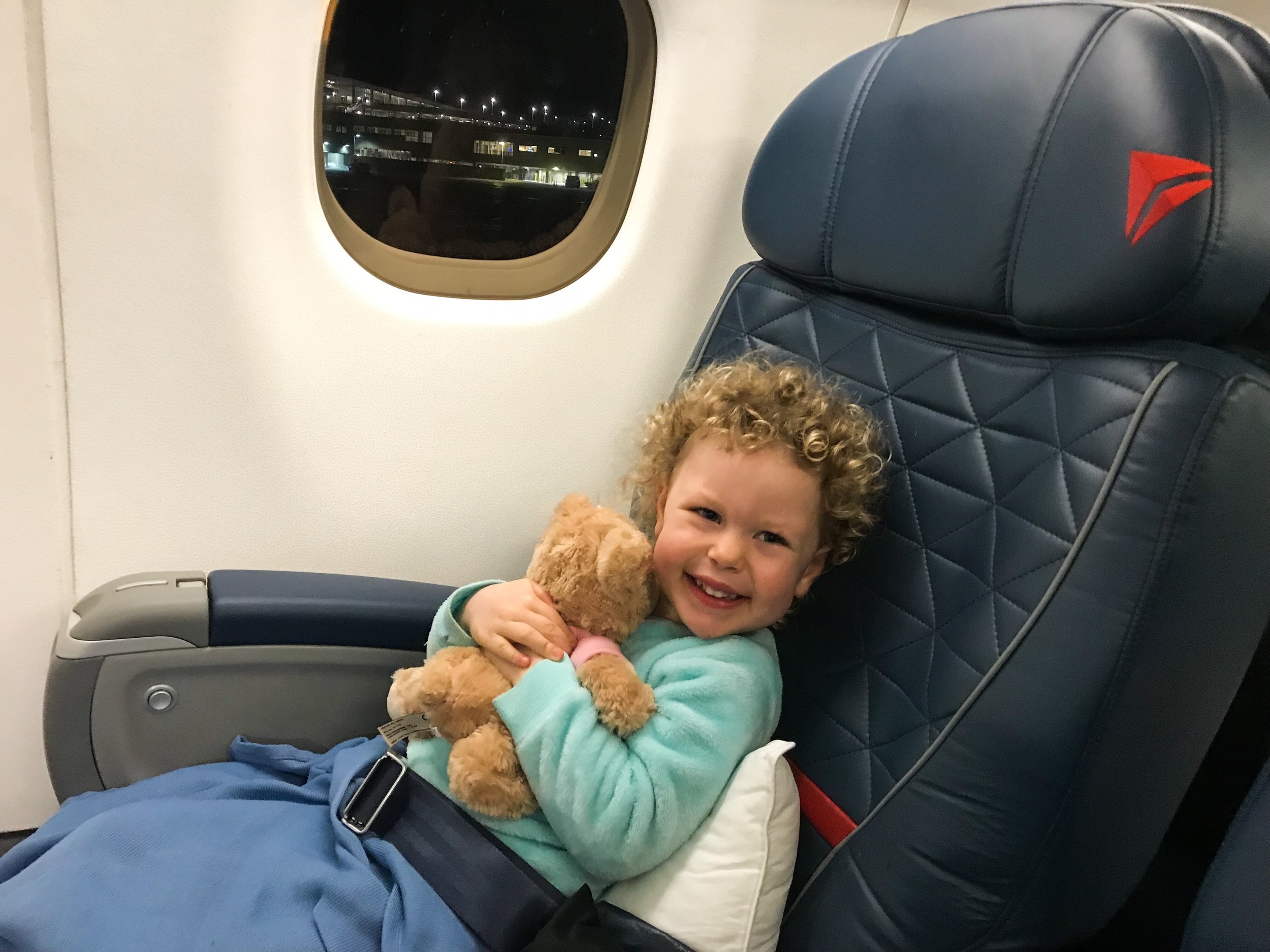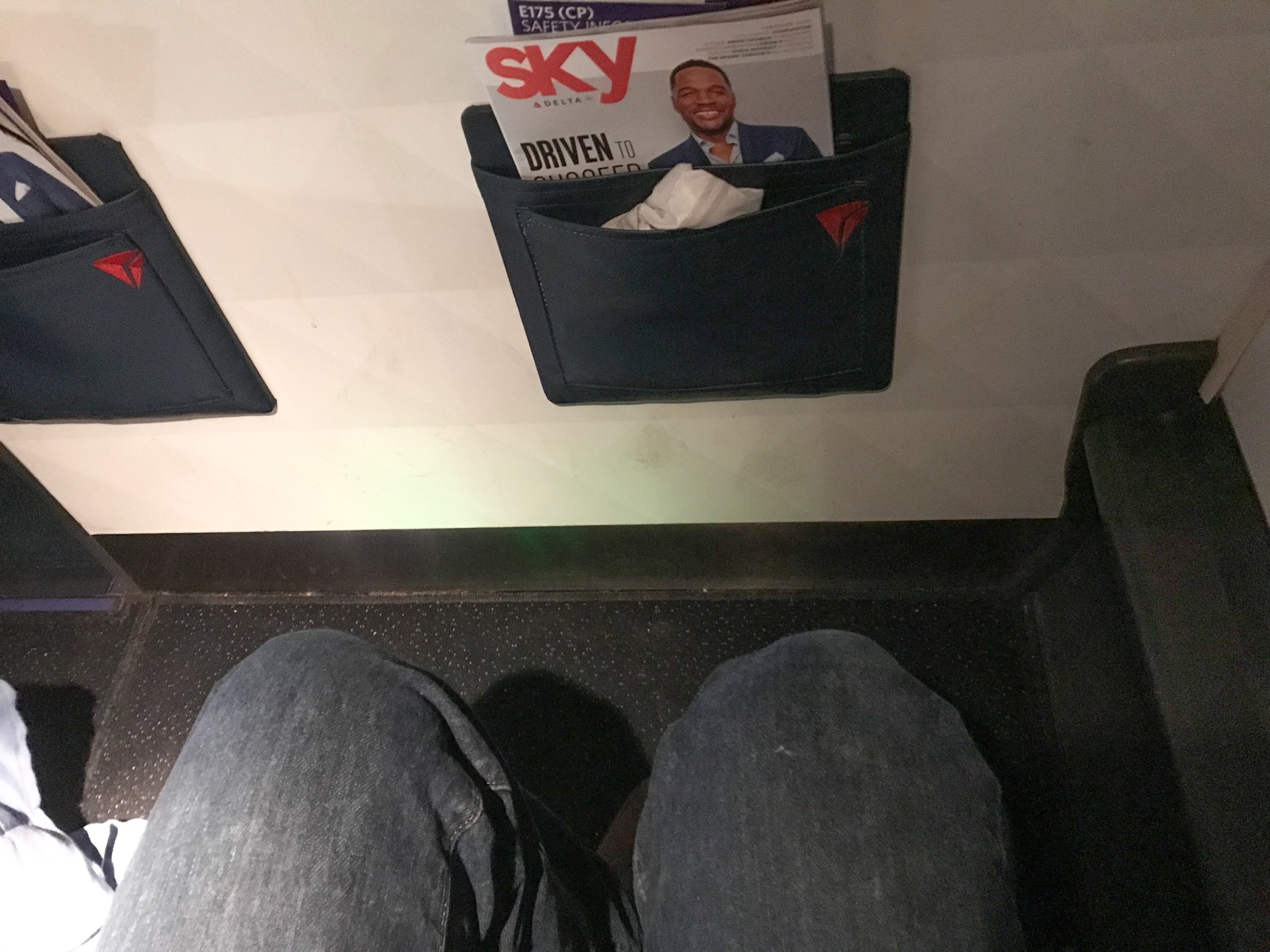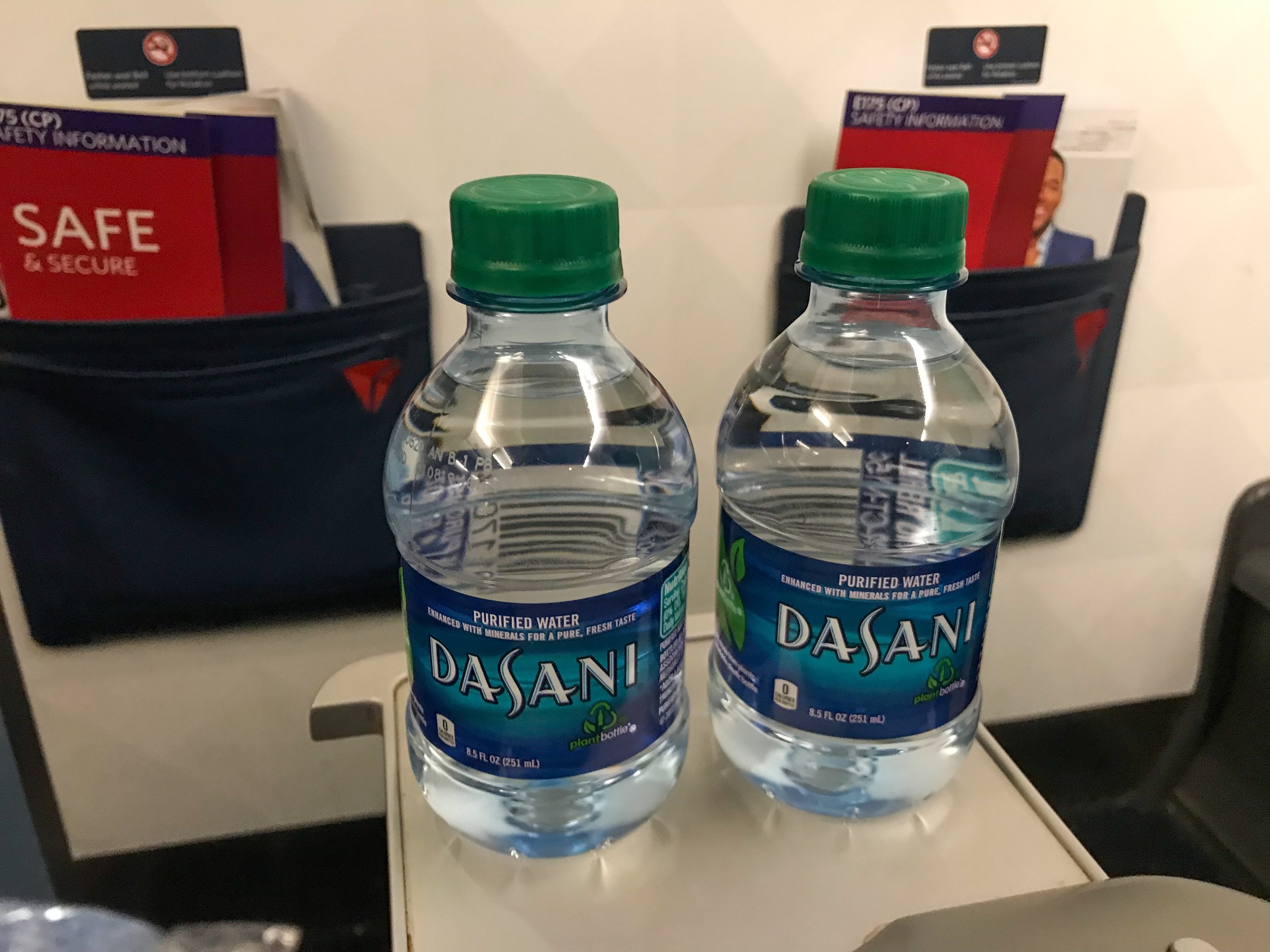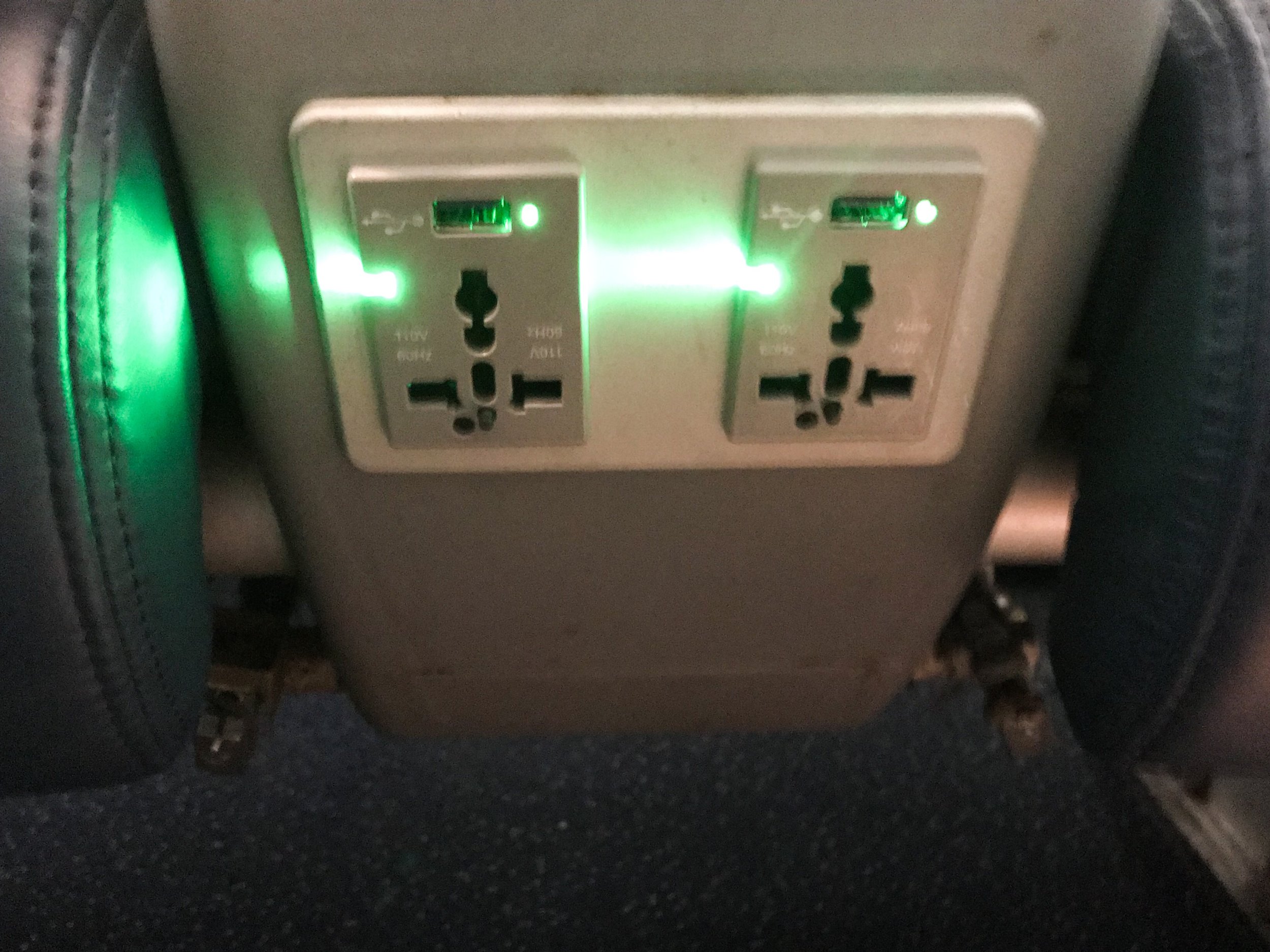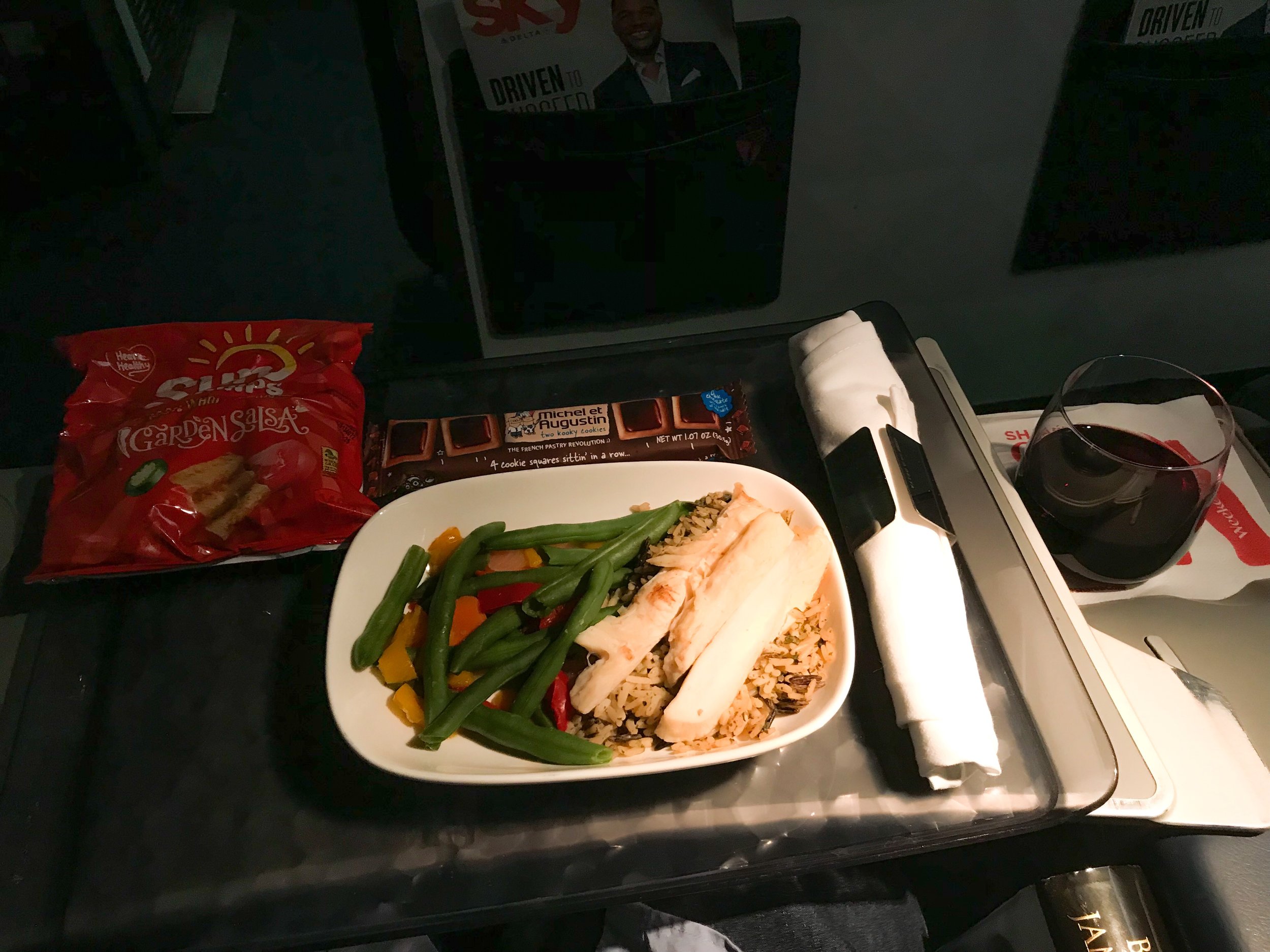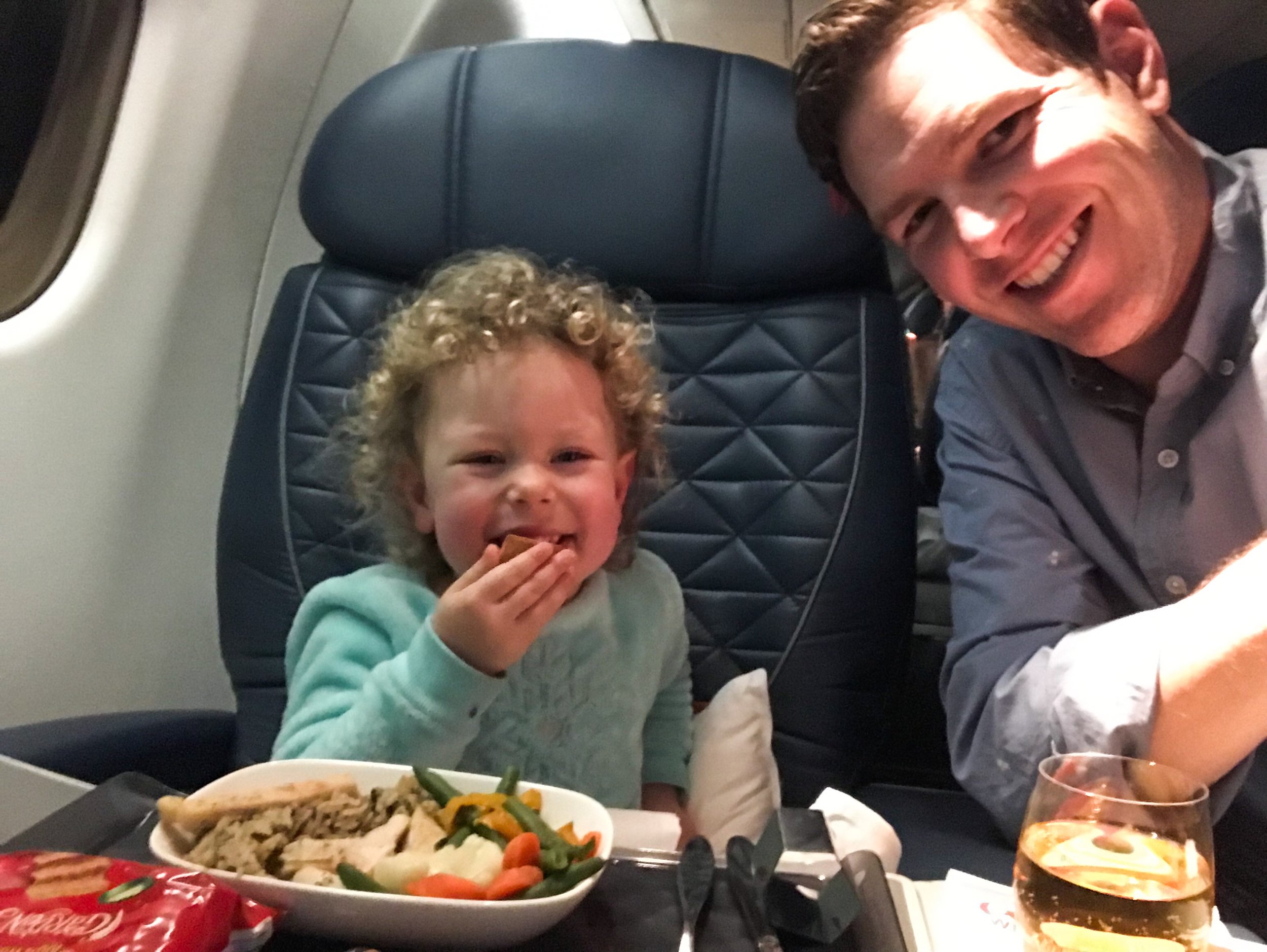 AIRLINE: Delta Air Lines »
ROUTE: Milwaukee to Salt Lake City
FLIGHT TIME: 3h 46m
DATE: February 18, 2019
AIRCRAFT TYPE: Embraer ERJ-175 »
CLASS OF SERVICE: First Class »
SEAT: 1C and 1D (my daughter wanted to switch after dinner)
Delta's ERJ-175s are large regional jets operated by regional partners on short to medium range flights in North America. There are 12 First Class seats arranged in a 1-2 configuration.
Our inbound flight was delayed from Salt Lake City, but Delta was very efficient in notifying me. I received a phone call and notification on the Delta App within minutes of each other. Once onboard, the crew was very communicative as to the reasons for the delay, and expedited the boarding process to try to make up time. Unfortunately, it was already too late for our connection.
Read my post about rebooking a delayed Delta flight
Overall Impression: Delta tries very hard to streamline its product across the entire fleet. The unsuspecting passenger might have no clue they are on a regional jet, as the seats and service mirror that of Mainline Delta.
I really like flying on the ERJ-175s. The seats are very comfortable. If you're flying alone and in First Class, the seats on the left side of the plane are single seats with direct aisle access. Also, it has the highest ratio of First Class to Economy seats of any plane in Delta's fleet (it is the same as the CRJ-900), meaning Medallion upgrades are statistically more likely. It is also a much quicker boarding process due to the number of seats onboard (76).
There are a few minor drawbacks to the ERJ-175. It doesn't have in-seat IFE screens, which is a very small inconvenience since Delta offers complimentary streaming content to personal devices. I've also found that the meals are slightly smaller in First Class than on Mainline Delta, due to the size of the galley.
Despite the delay, this was a great flight. The seats were comfortable and the staff was friendly. I recommend Delta First Class as a whole and the ERJ-175.