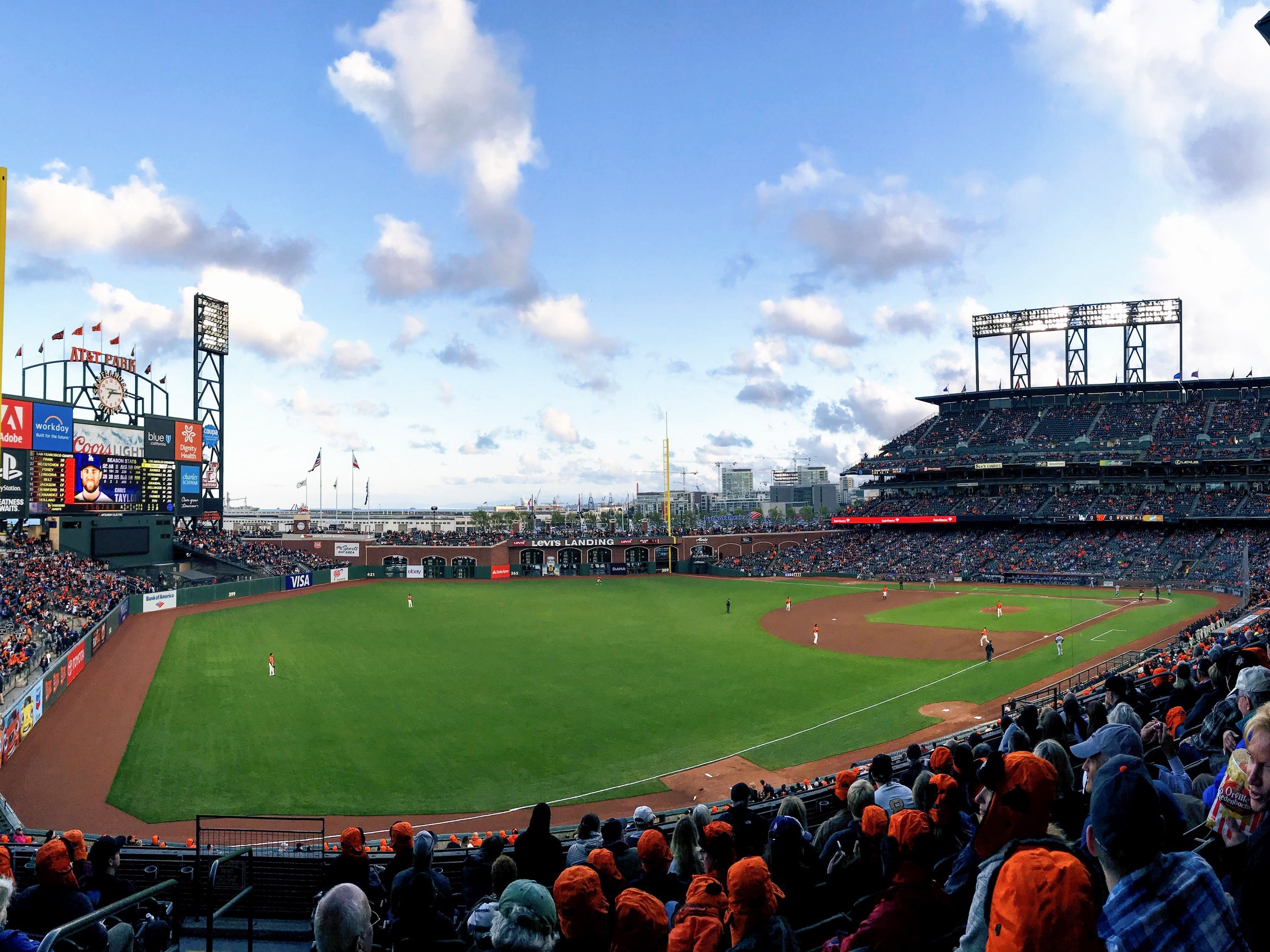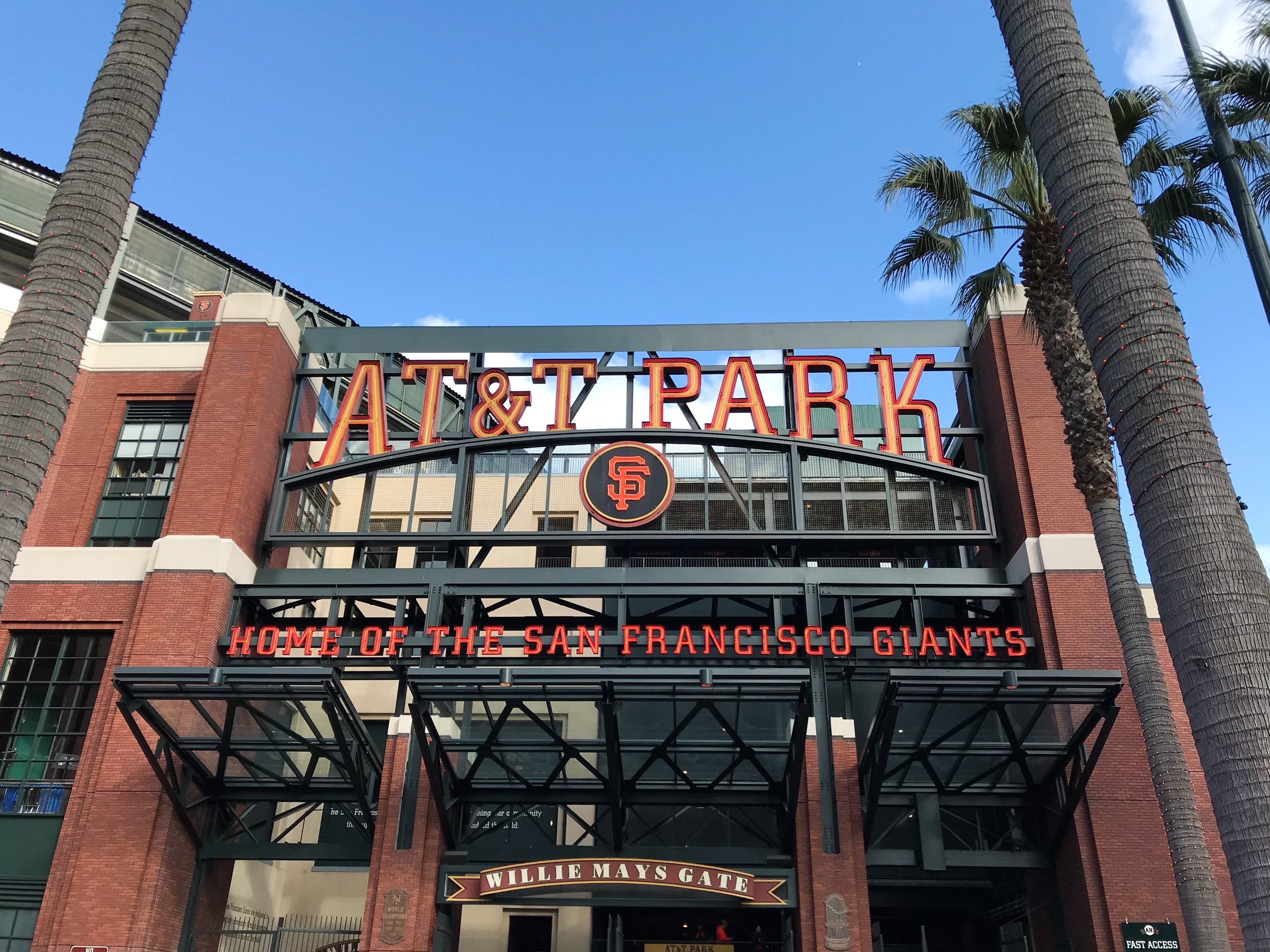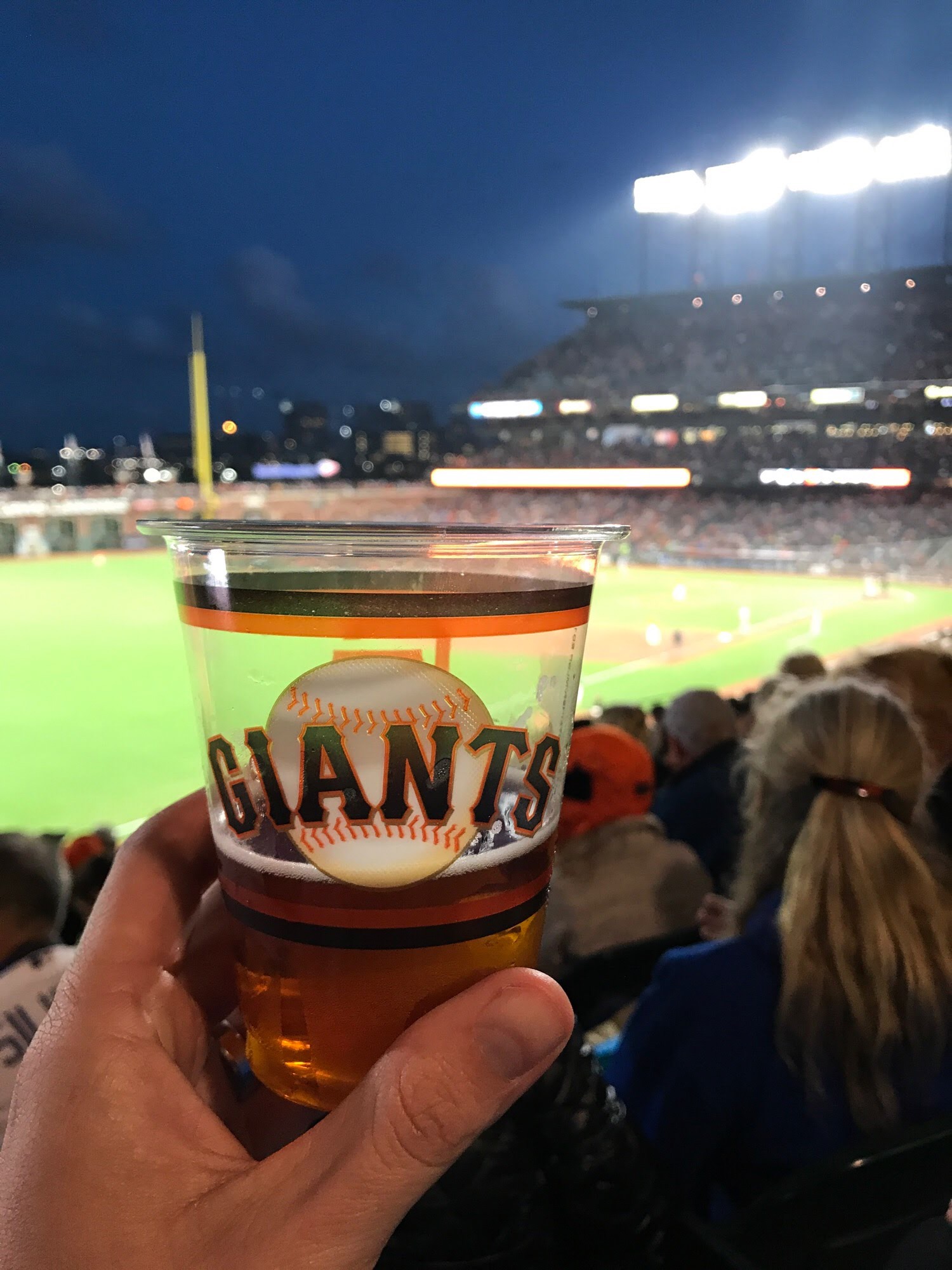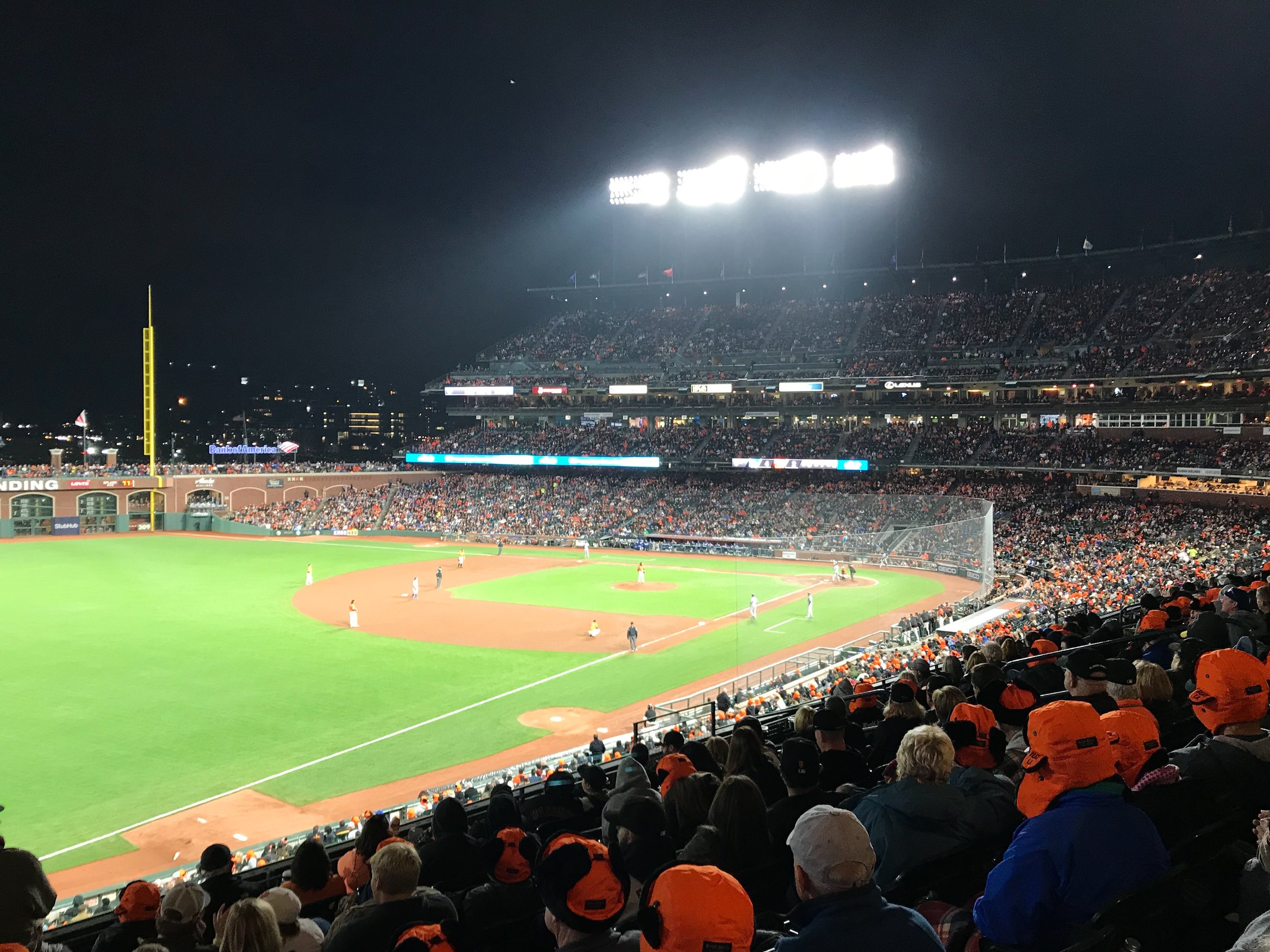 Oracle Park » Giants Schedule »
See the World Series champion San Francisco Giants in action at Oracle Park (previously named AT&T Park). Get there early to catch live music and enjoy the pre-game festivities. The Giants play at Oracle Park, located on McCovey Cove in the South Park neighborhood of Downtown San Francisco. Parking is limited around the park, so your best bet for getting to the game is via public transportation or a ride hailing service.
The Giants regular season (approximately 81 home games) goes from April through September. Spring Training (preseason) games are played in Arizona beginning in March. Playoff games are played at home and on the road in October and early November (depending on how the team does each season).
This is one of my favorite stadiums in baseball. It's picturesque location on San Francisco Bay is unrivaled in sports. Be sure to bring a jacket, even for summer games. Breezes off the Bay keep the park moderately cool.