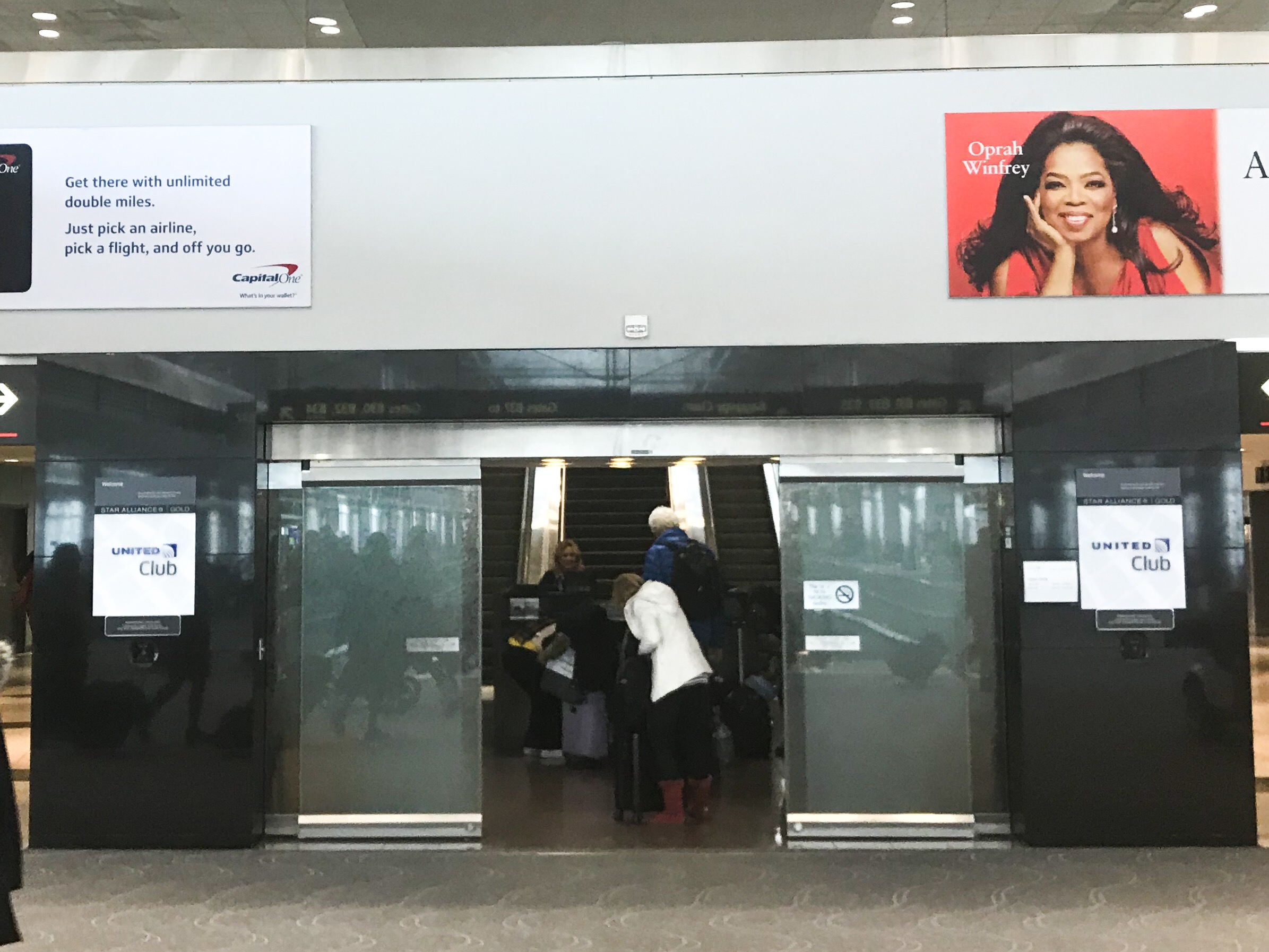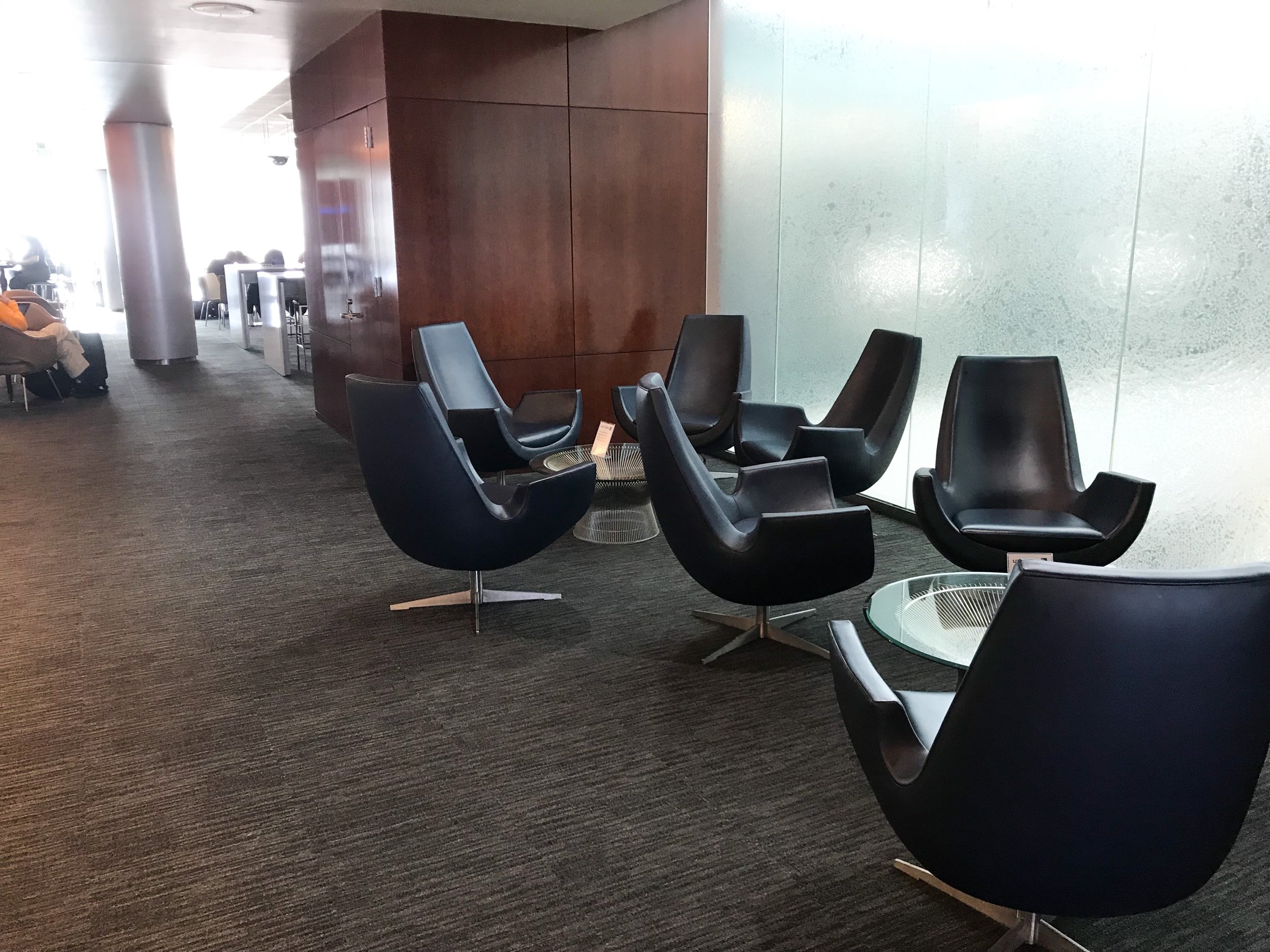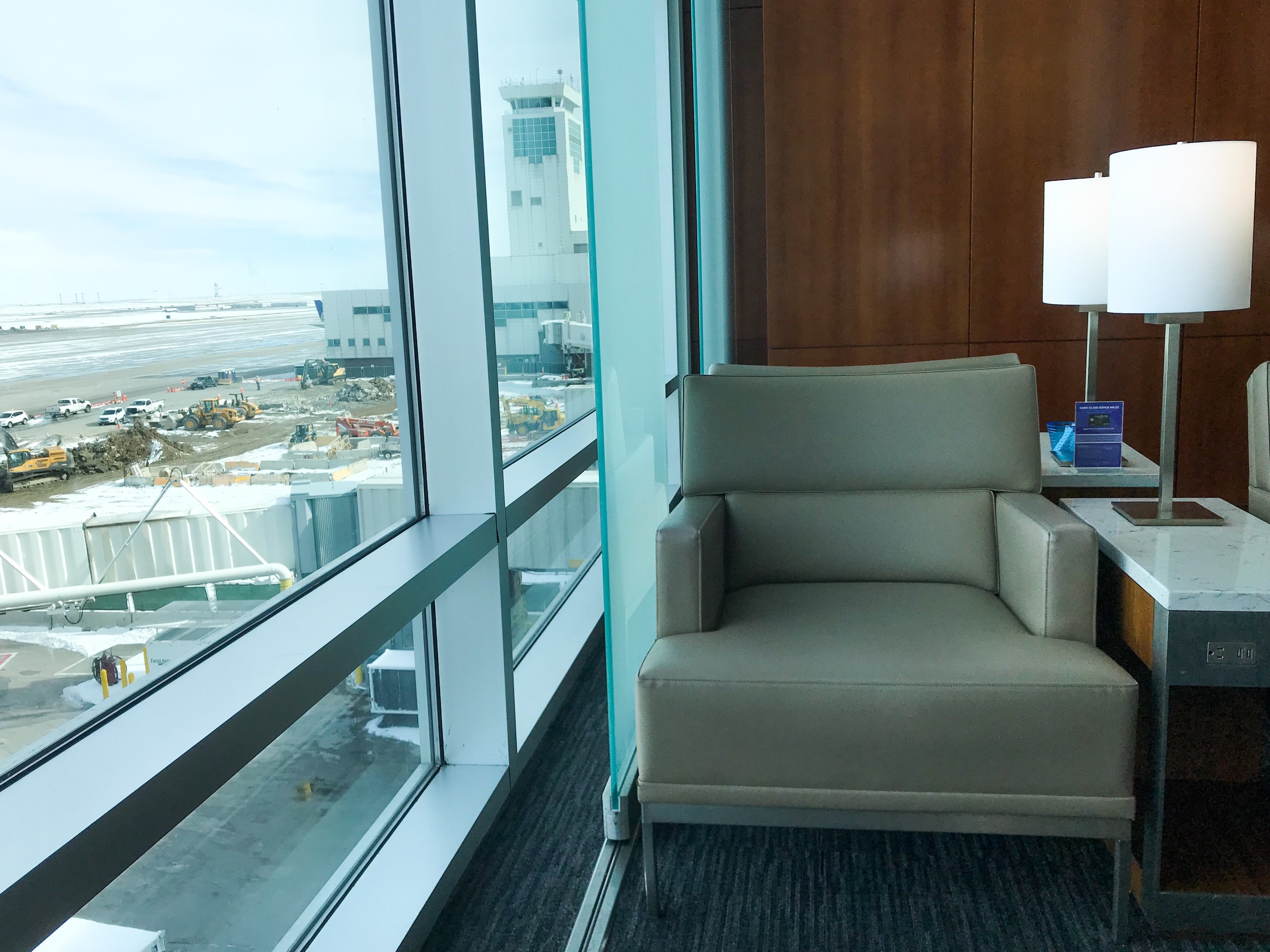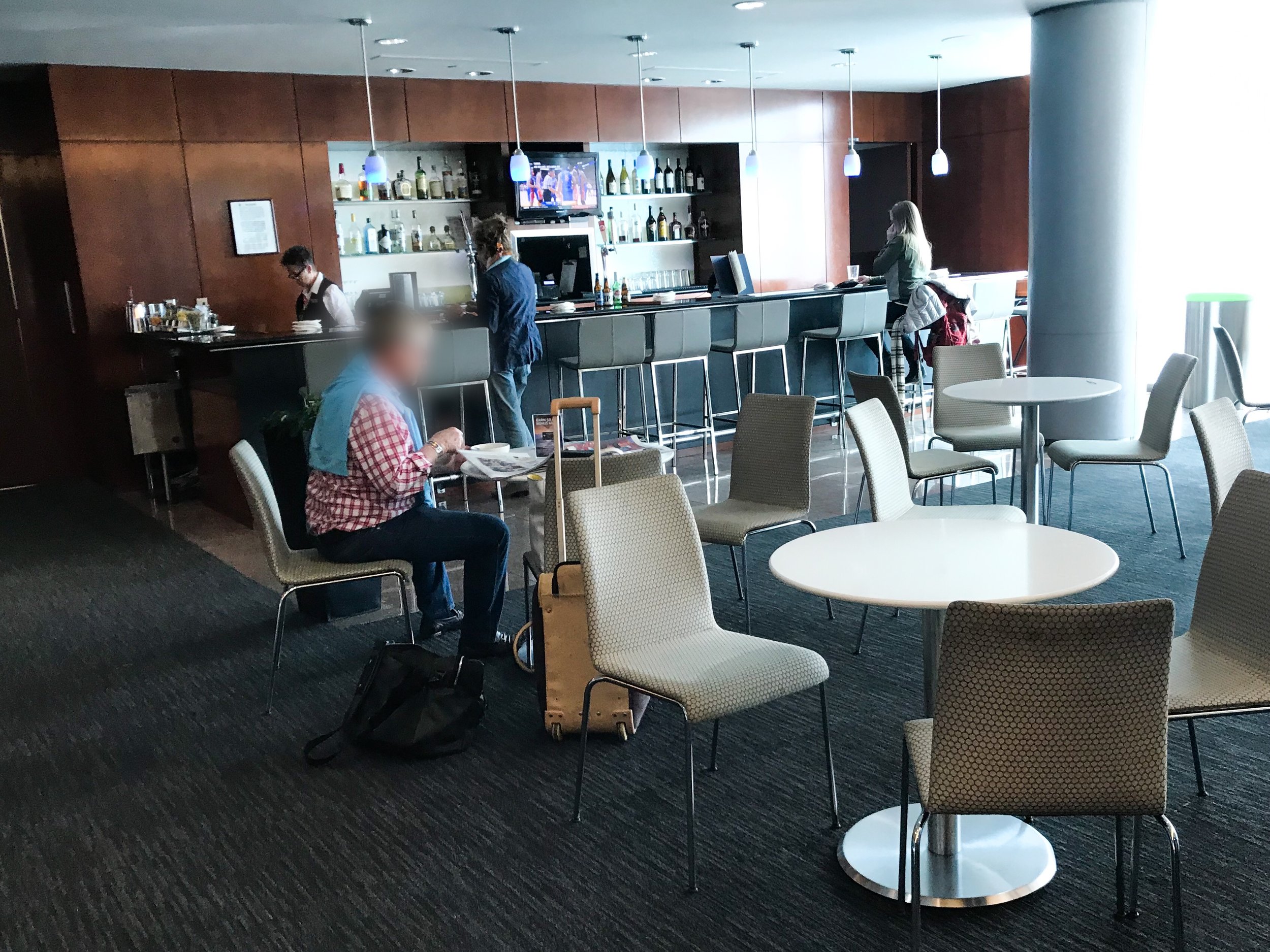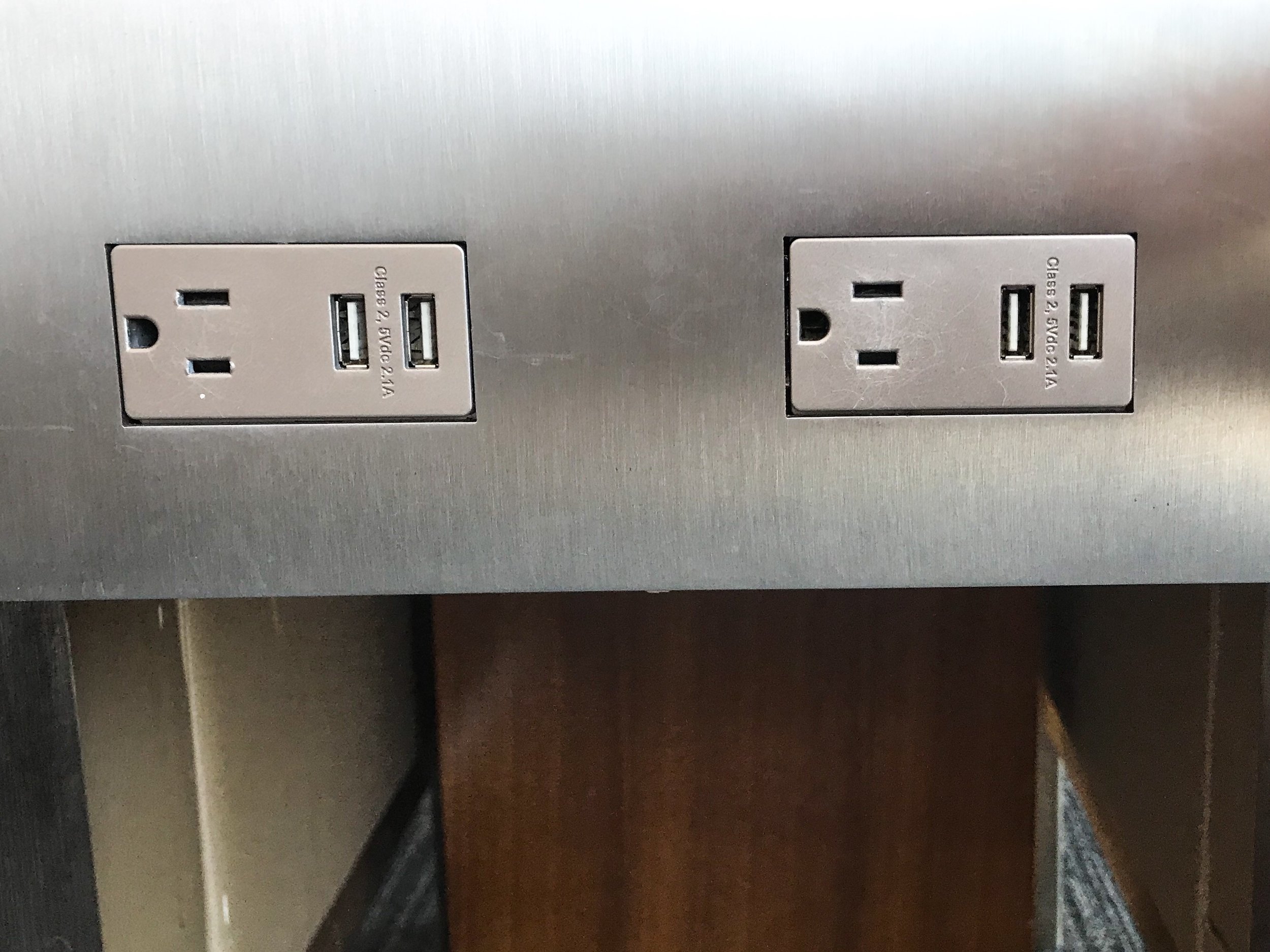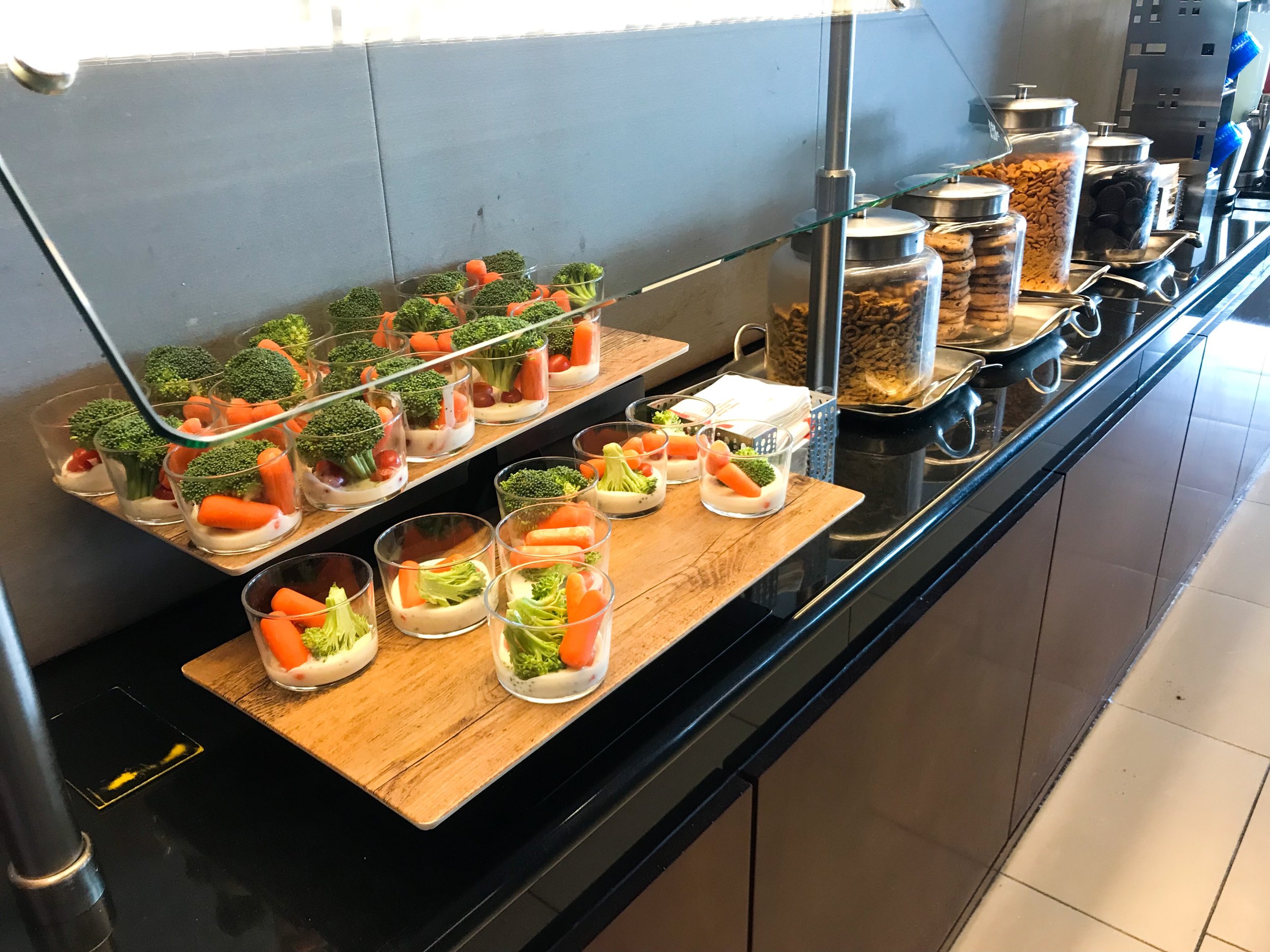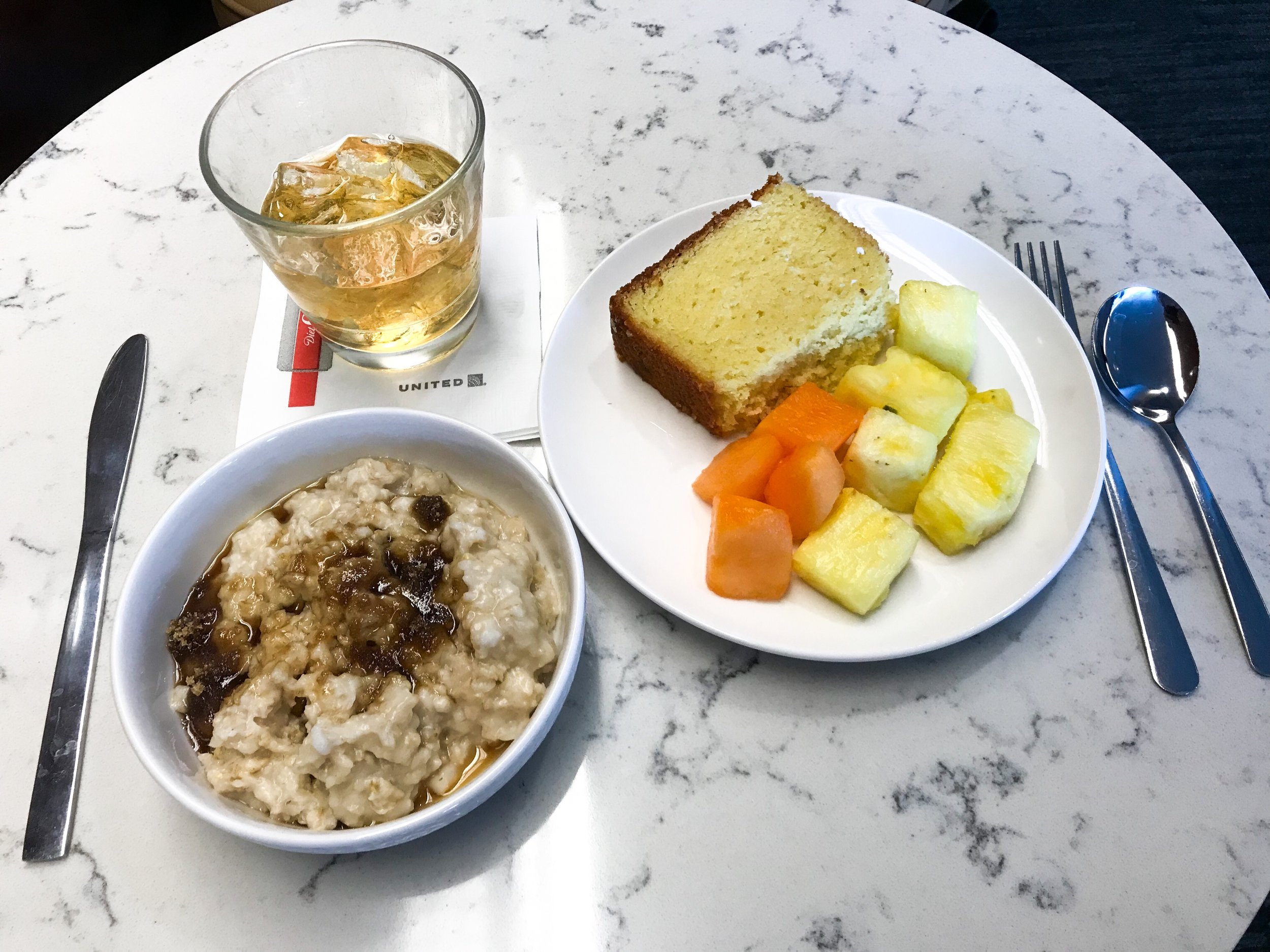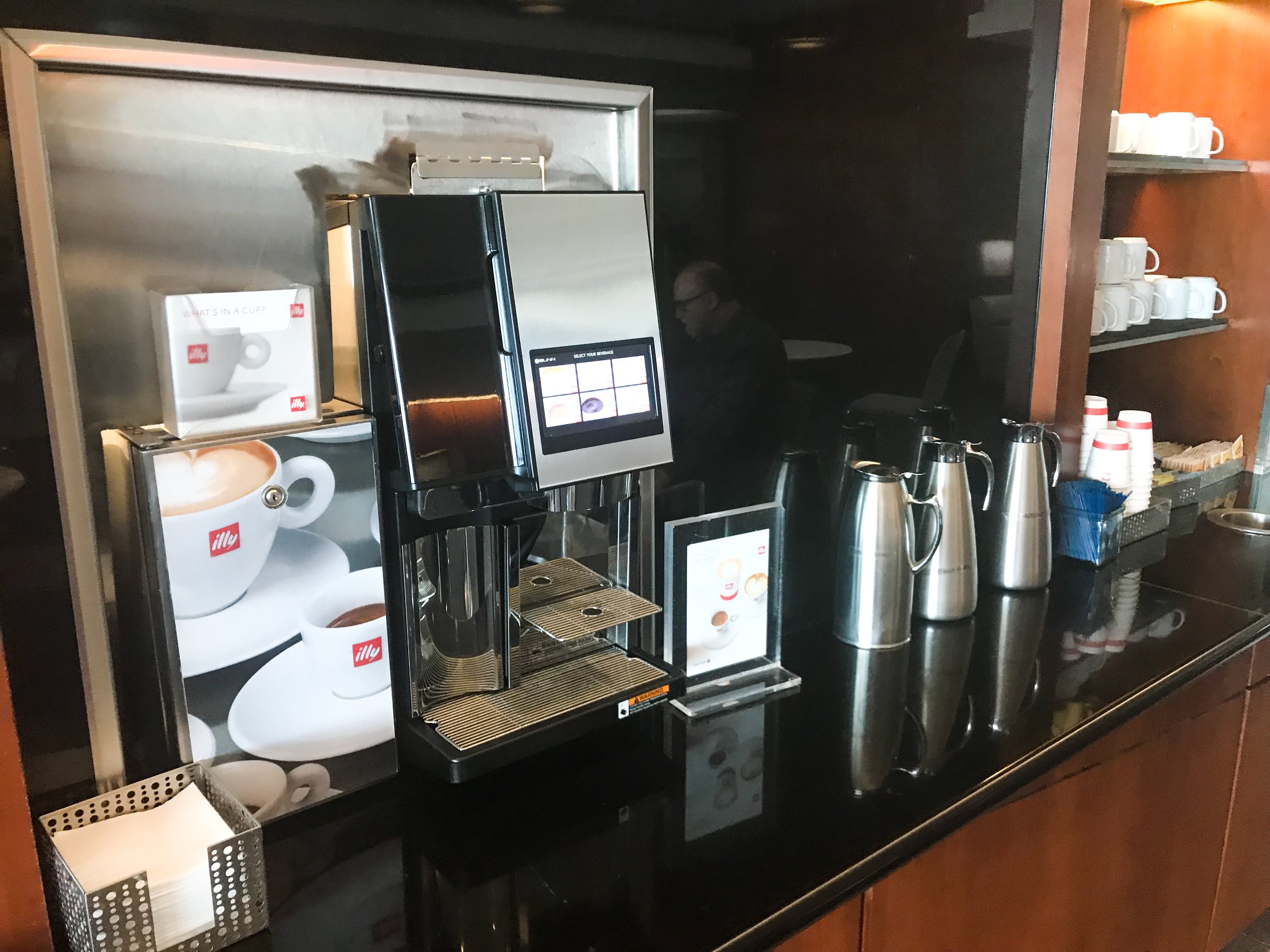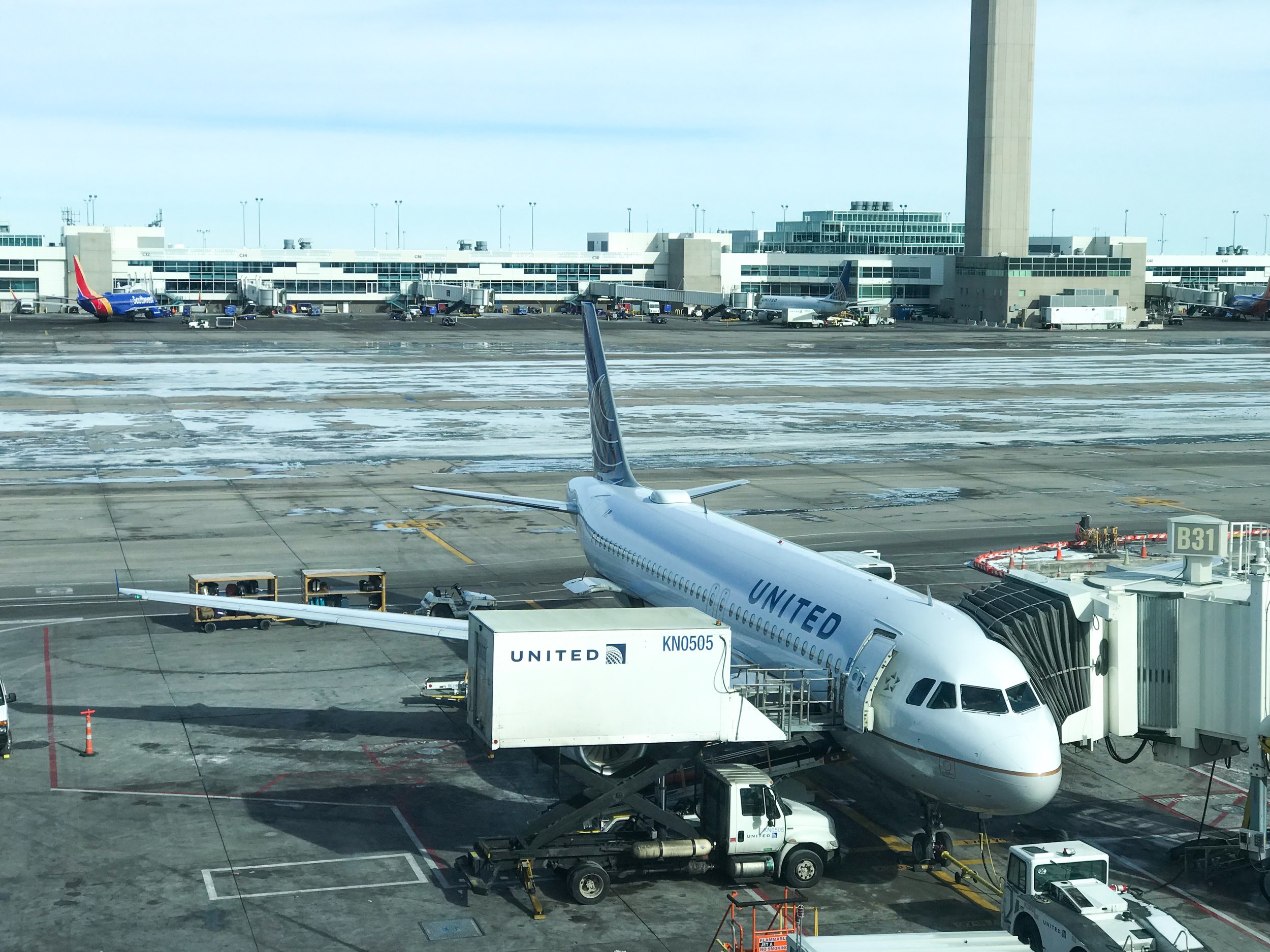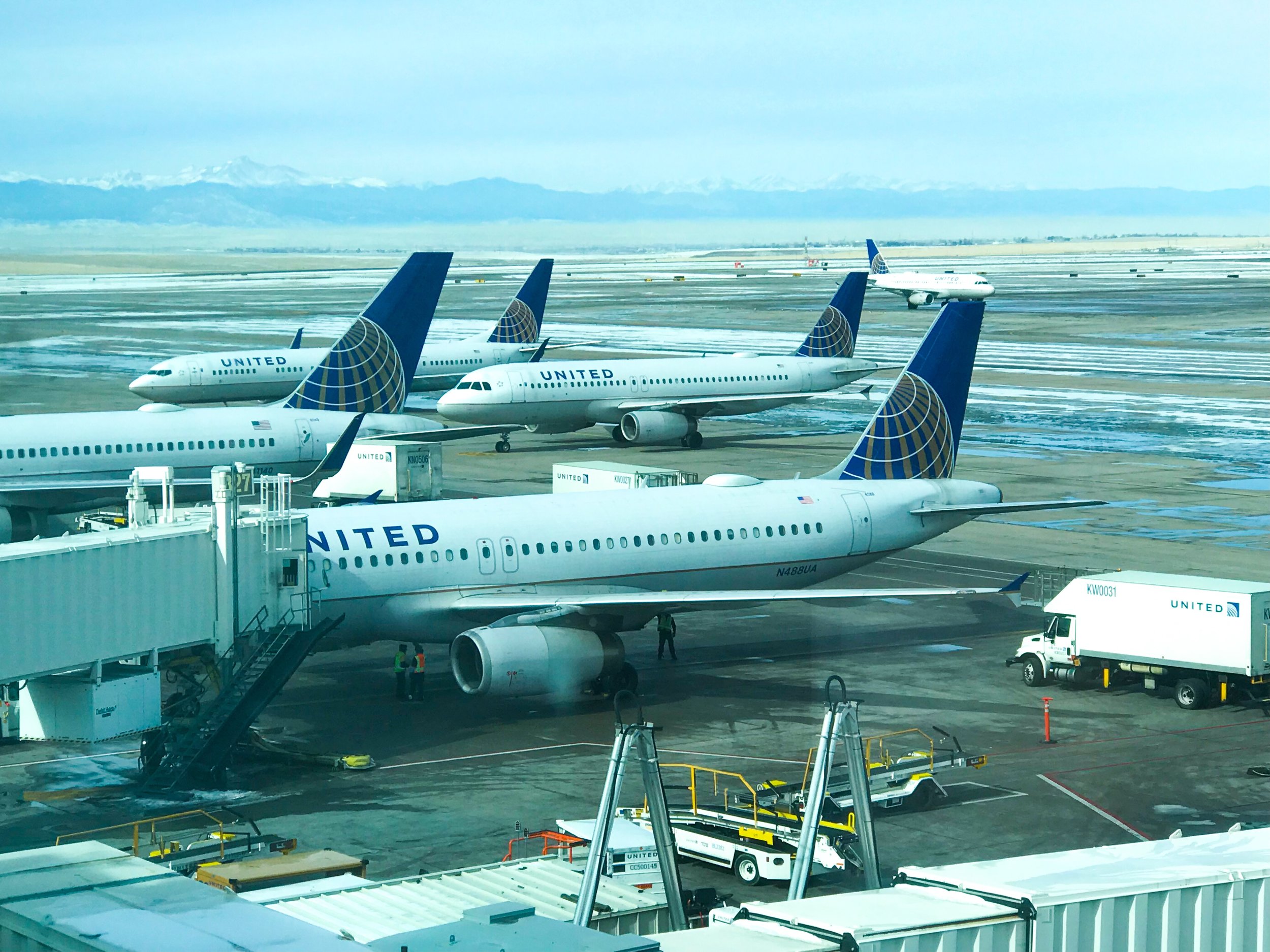 LOCATION
The United Club West is located near Gate B31 the entrance to the club is on the main level of the terminal, but the club is located two floors above, accessible by escalator or stairs. It is approximately a 5 minute walk from the train station, which takes passengers from security to their appropriate terminals. All of United's flights use gates on the B Concourse, which is accessible from the other concourses without having to go through new security screenings.
SETTING
The Club spans the width of the terminal and offers views of the ramp on both sides of the terminal. There is a mix of personal seating and shared tables.
AMENITIES
The Club features a fully staffed bar with complimentary beer, wine, and spirits. Premium drinks are available for purchase. The food options are slightly less expansive than other airport lounges, and are limited to soup, salad, veggies and cheeses.
Complimentary WiFi is accessible with a rotating password posted throughout the club.
SERVICES
The United Club staff is among the best in the United system. If you need to change flights or run into any travel issues, I suggest going to the United Club rather than a service desk in the terminal (you must have United Club access).
OFFICER WAYFINDER'S REVIEW
The Club gets a little crowded at certain times of the day, mainly centered around United's mid morning, mid afternoon and evening arrival/departure banks in Denver.
Bottom line: I would much rather enjoy a complimentary drink in the Club and have a comfortable seat than fight for space in the terminal. However, if you are looking for a full meal, I suggest eating somewhere in the terminal before or after visiting the Club, as the food options are rather limited, even during main meal times.