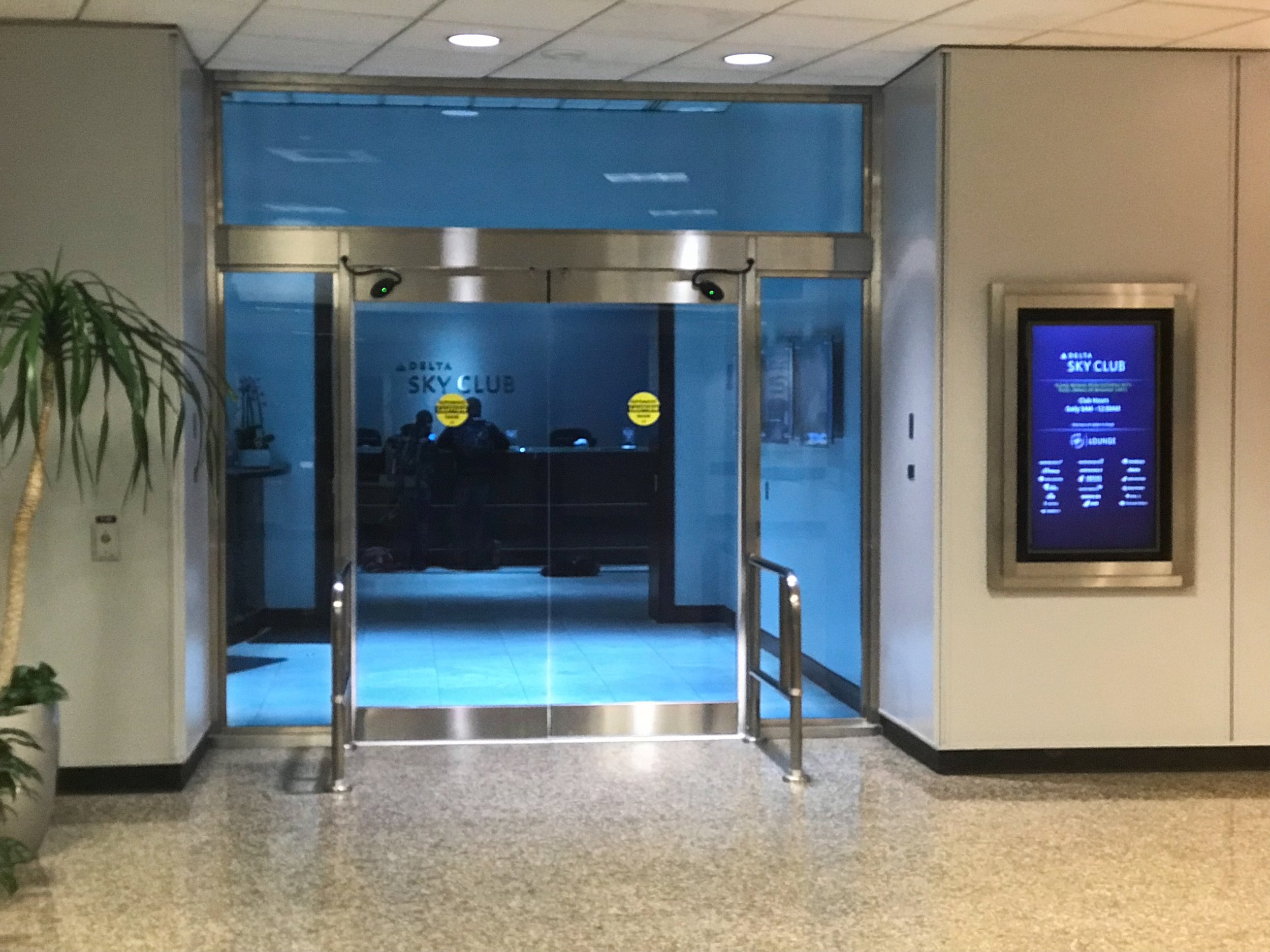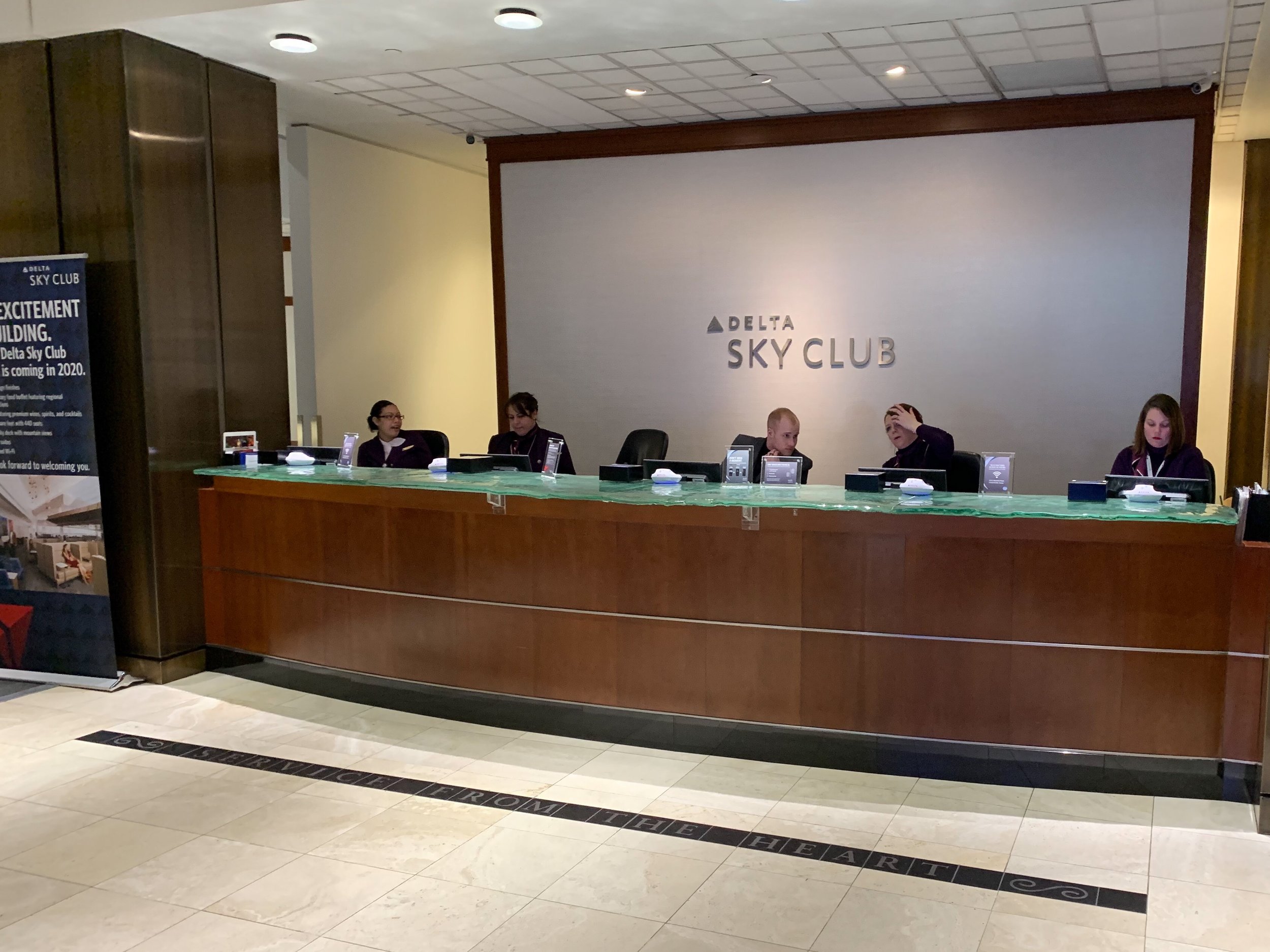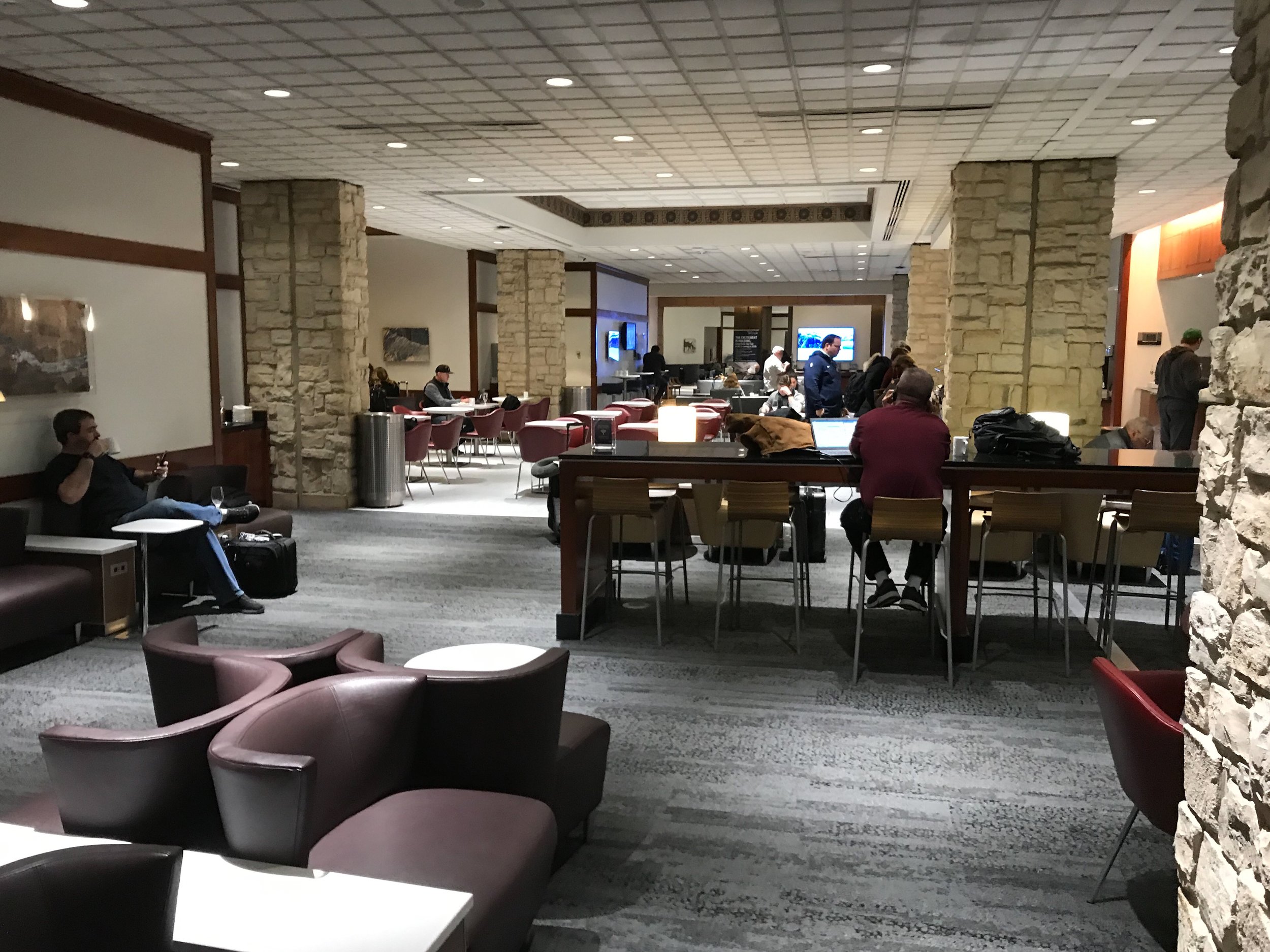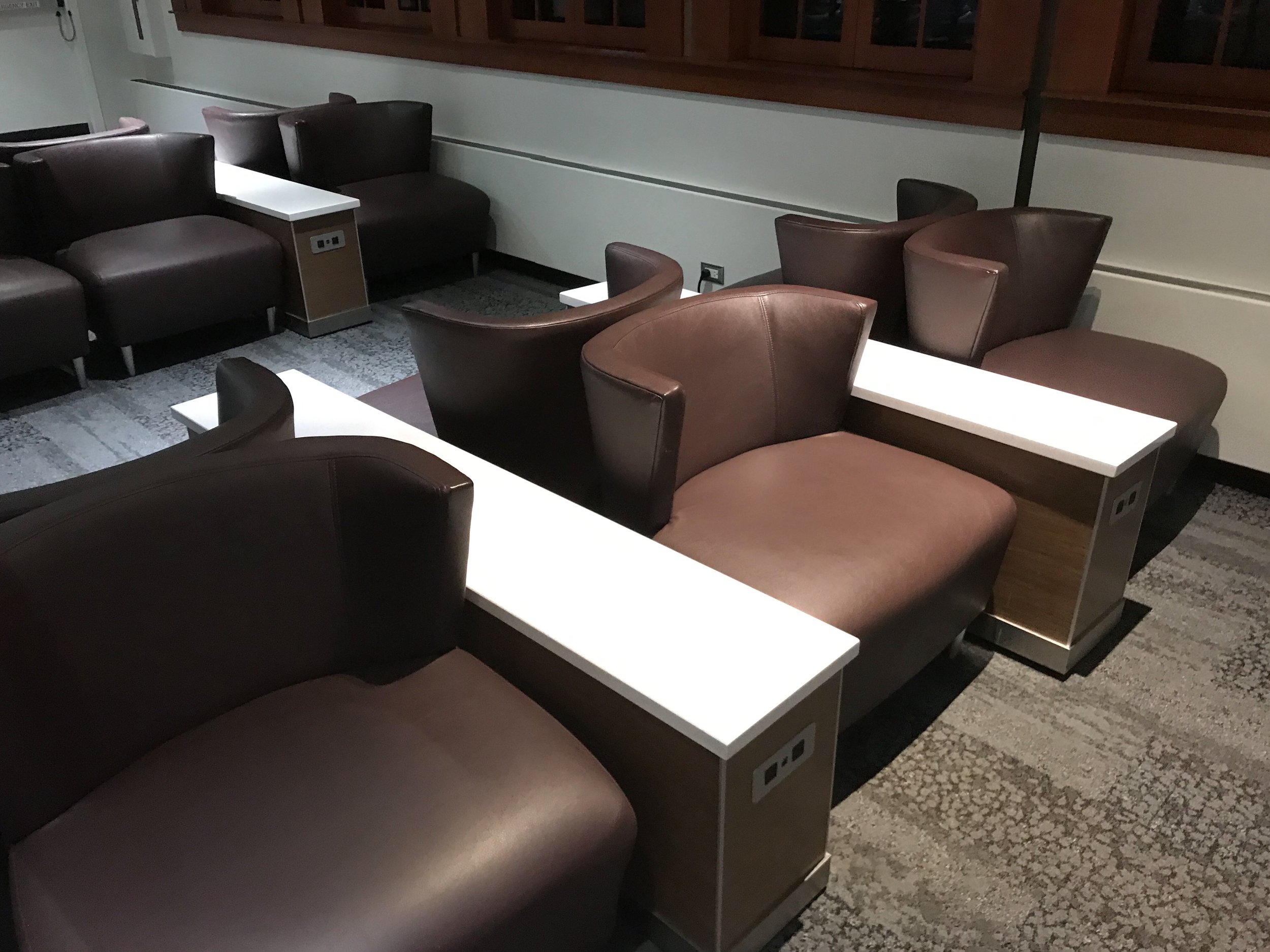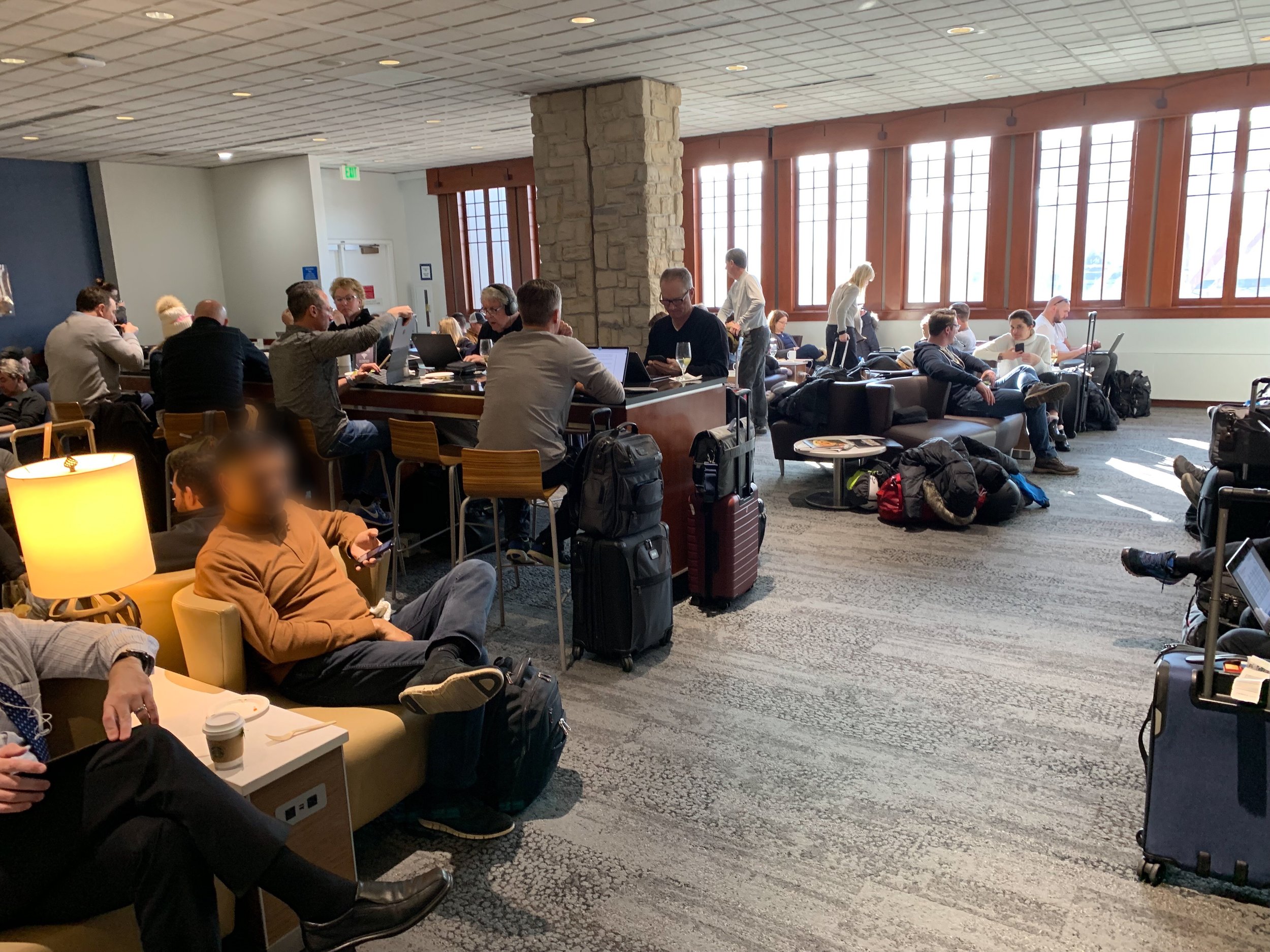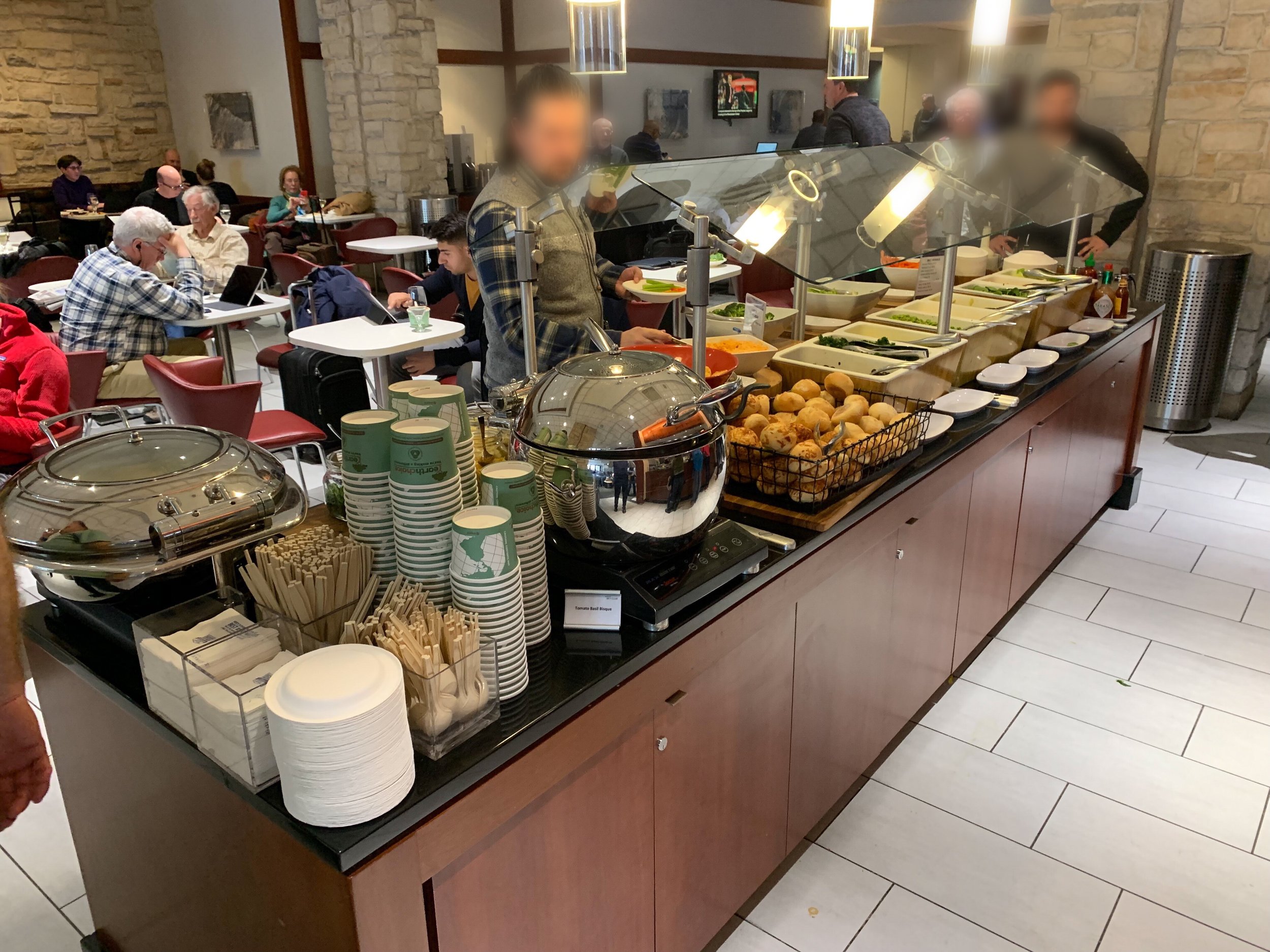 LOCATION
The Salt Lake City Sky Club is located on between Concourses C and D. It is less than a 5 minute walk from the security checkpoint and up to a 10-15 minute walk to the furthest Delta gates. Salt Lake City is opening a new terminal facility in 2020, which will feature a new Sky Club.
SETTING
There is a mix of open seating and private booths. The Club offers a quiet break from the busy main terminal. Power outlets are plentifully located around the Club. The Club gets crowded at peak departure times, but there is always seating available.
AMENITIES
The Club features a fully staffed bar with complimentary beer, wine, and spirits. Premium drinks are available for purchase using credit card or SkyMiles. Hot food is available throughout most of the day. Veggies, crackers, cheeses, and dips are available all the time.
Complimentary WiFi is accessible with a rotating password posted throughout the club.
SERVICES
The Sky Club staff is among the best in the Delta system. If you need to change flights or run into any travel issues, I suggest going to the Sky Club rather than a service desk in the terminal (you must have Sky Club access).
OFFICER WAYFINDER'S REVIEW
This is the only Sky Club in Salt Lake City and thus gets rather crowded during peak times of the day, though I've never had issues finding a seat. The staff at this Club is some of the friendliest I've experienced at any Sky Club, which always has incredibly friendly staff. It isn't the most modern club and has small bathrooms, but that will change when the new terminal opens in 2020.