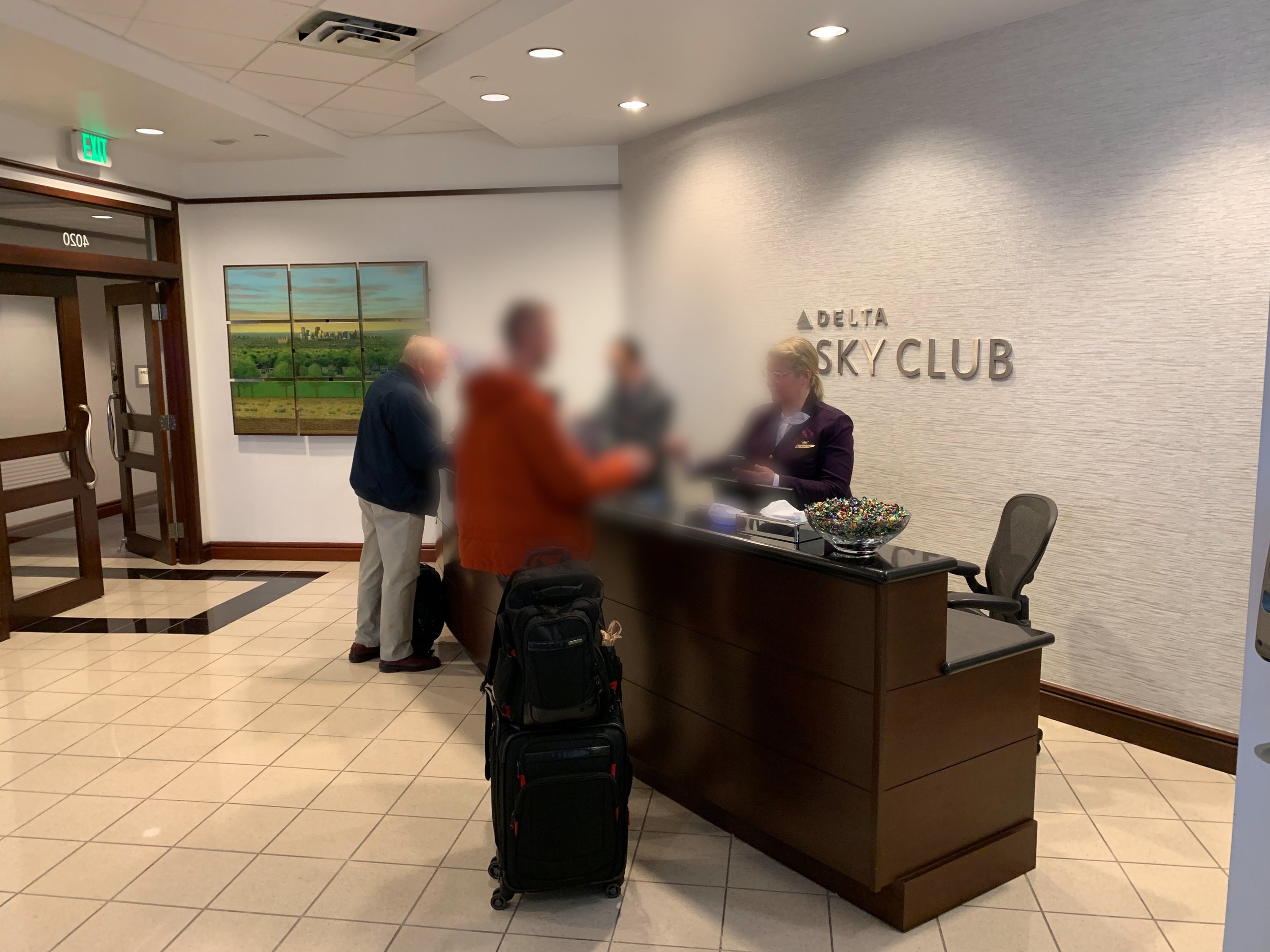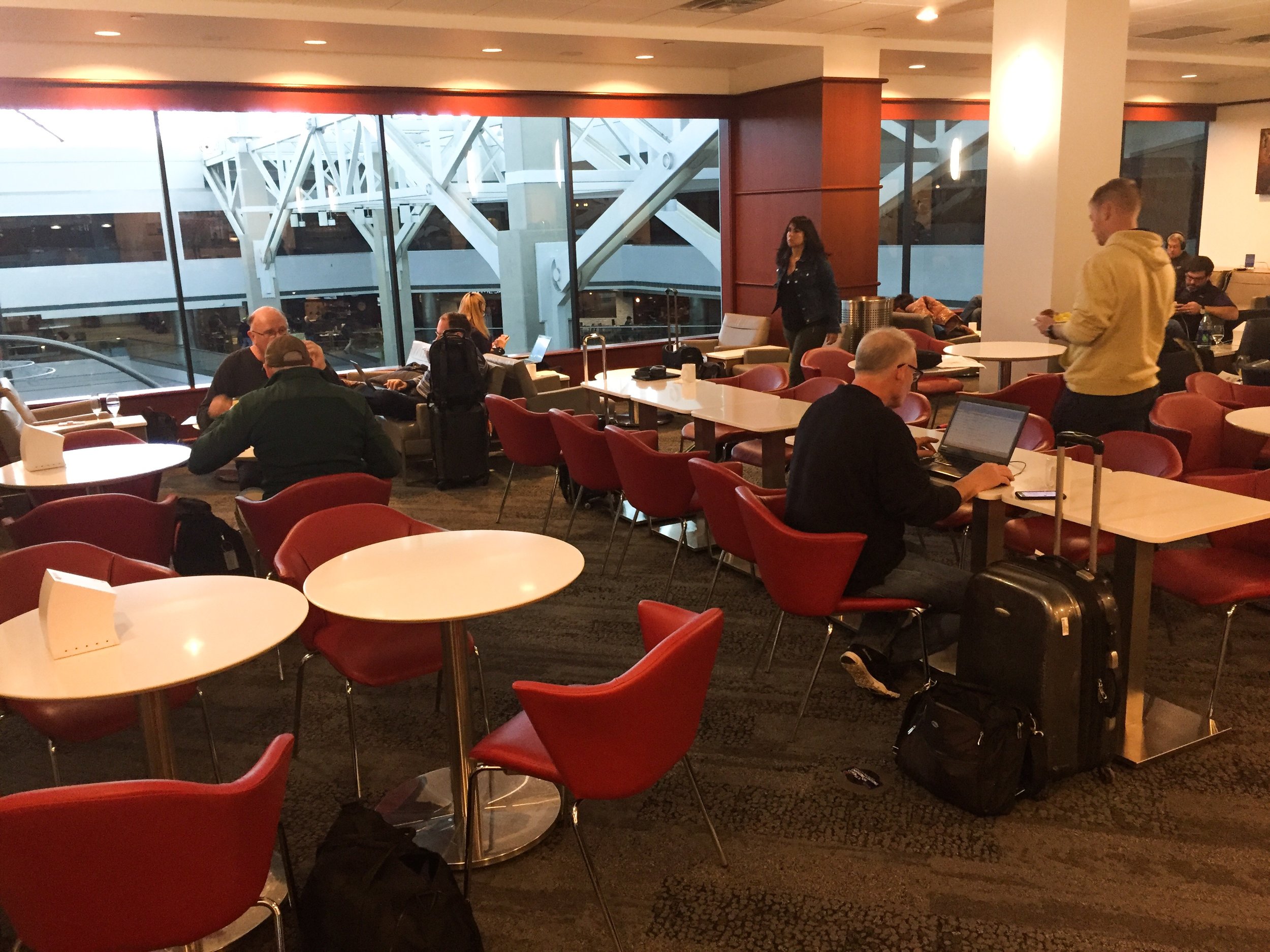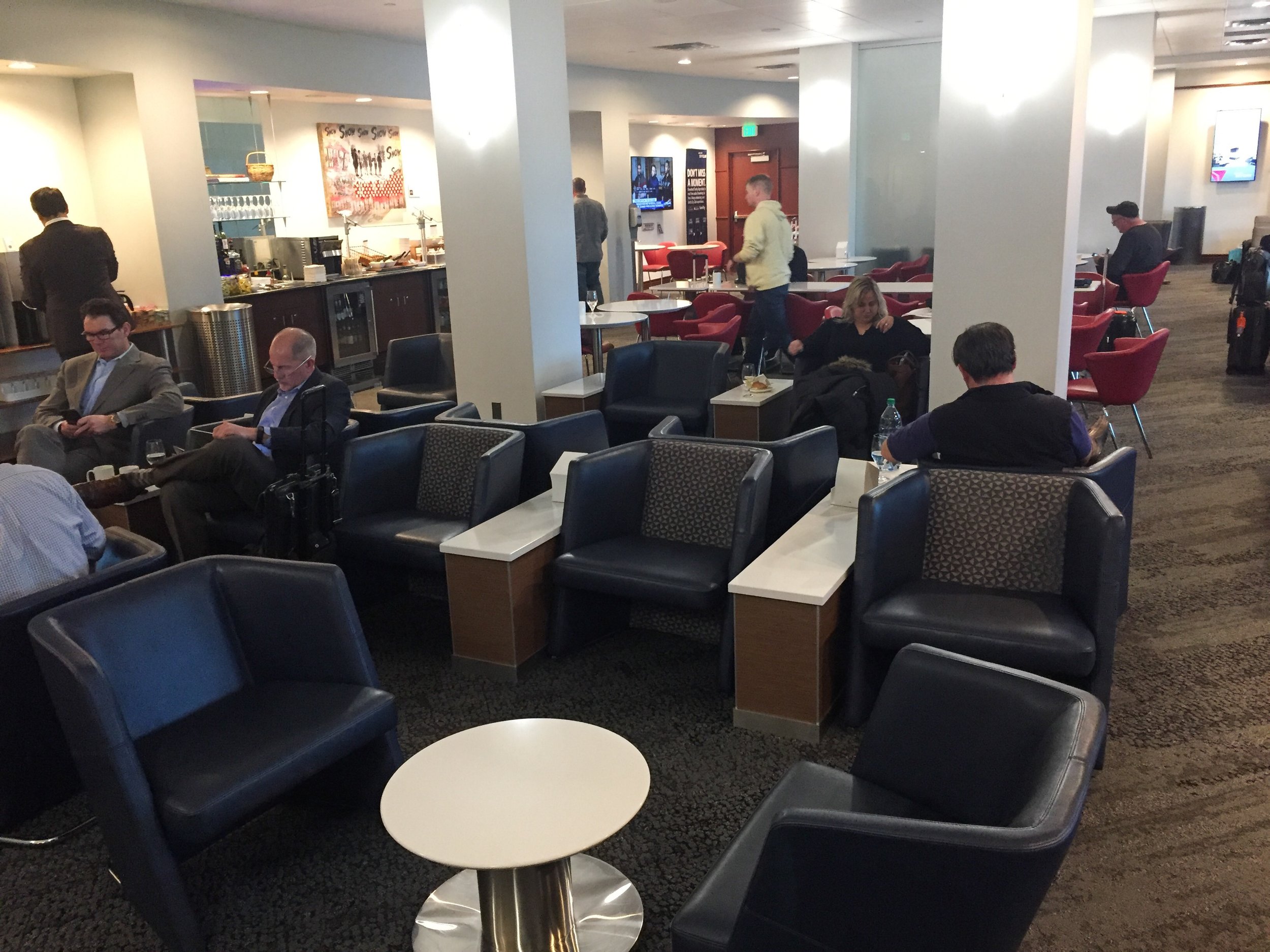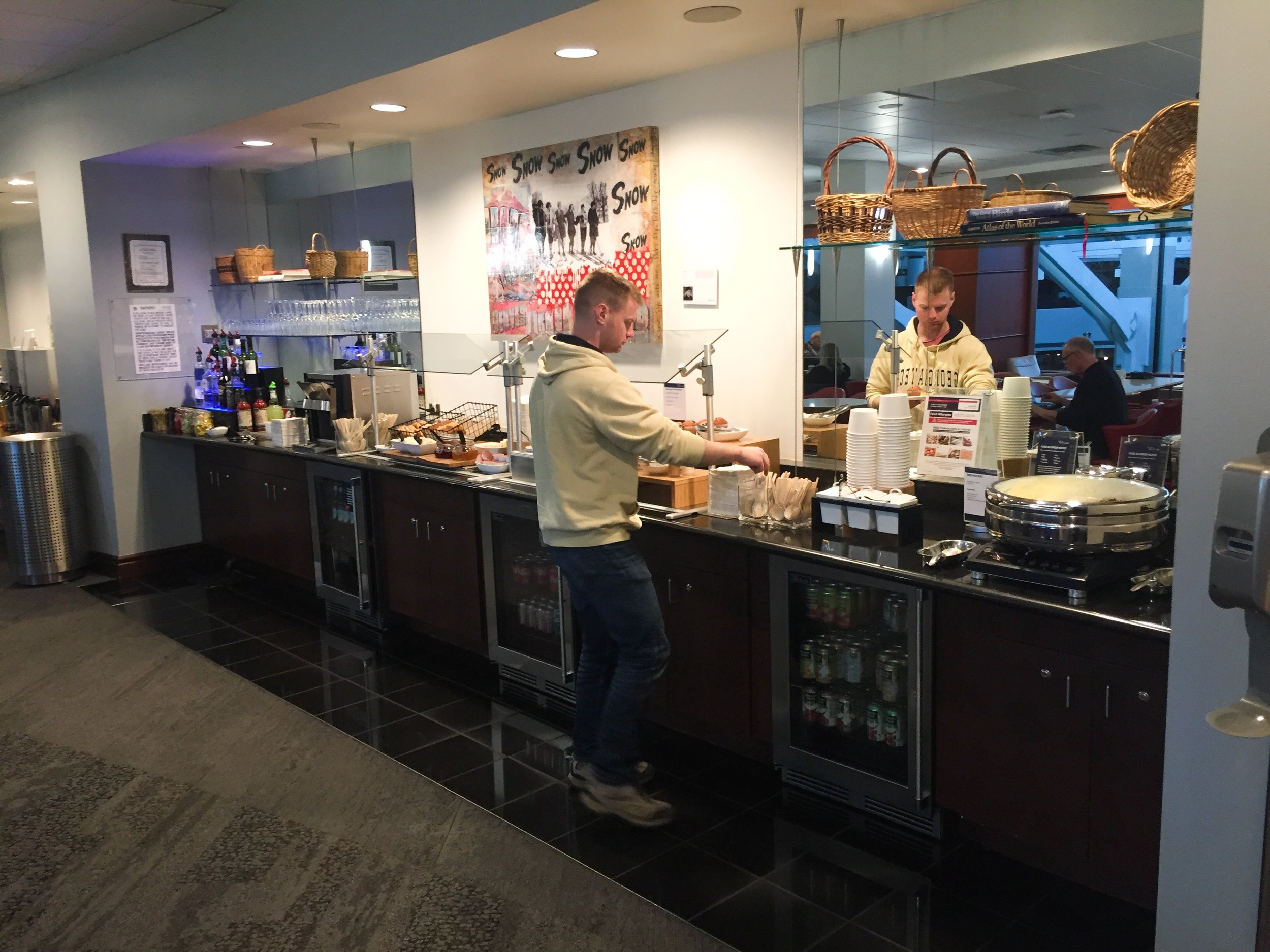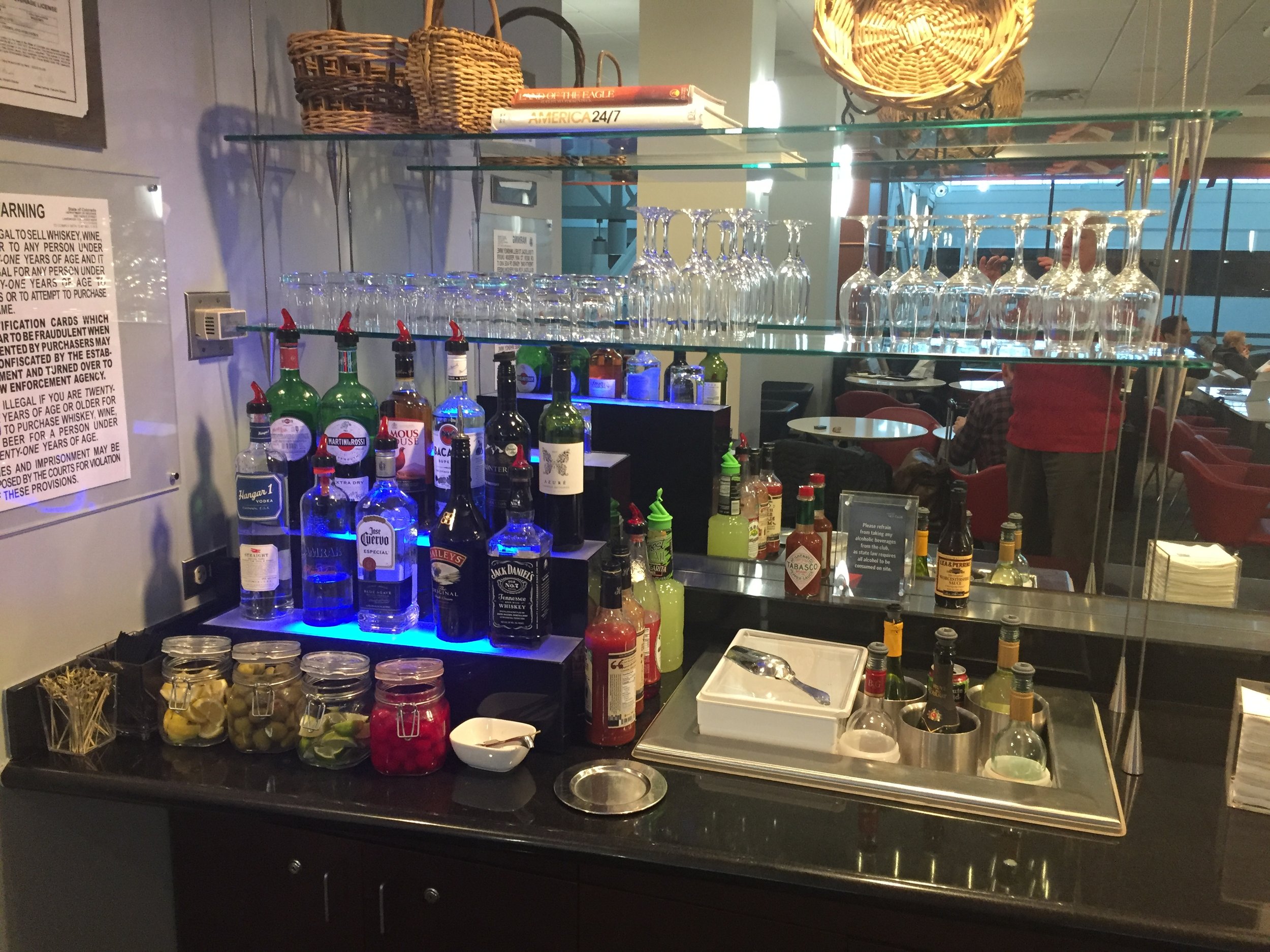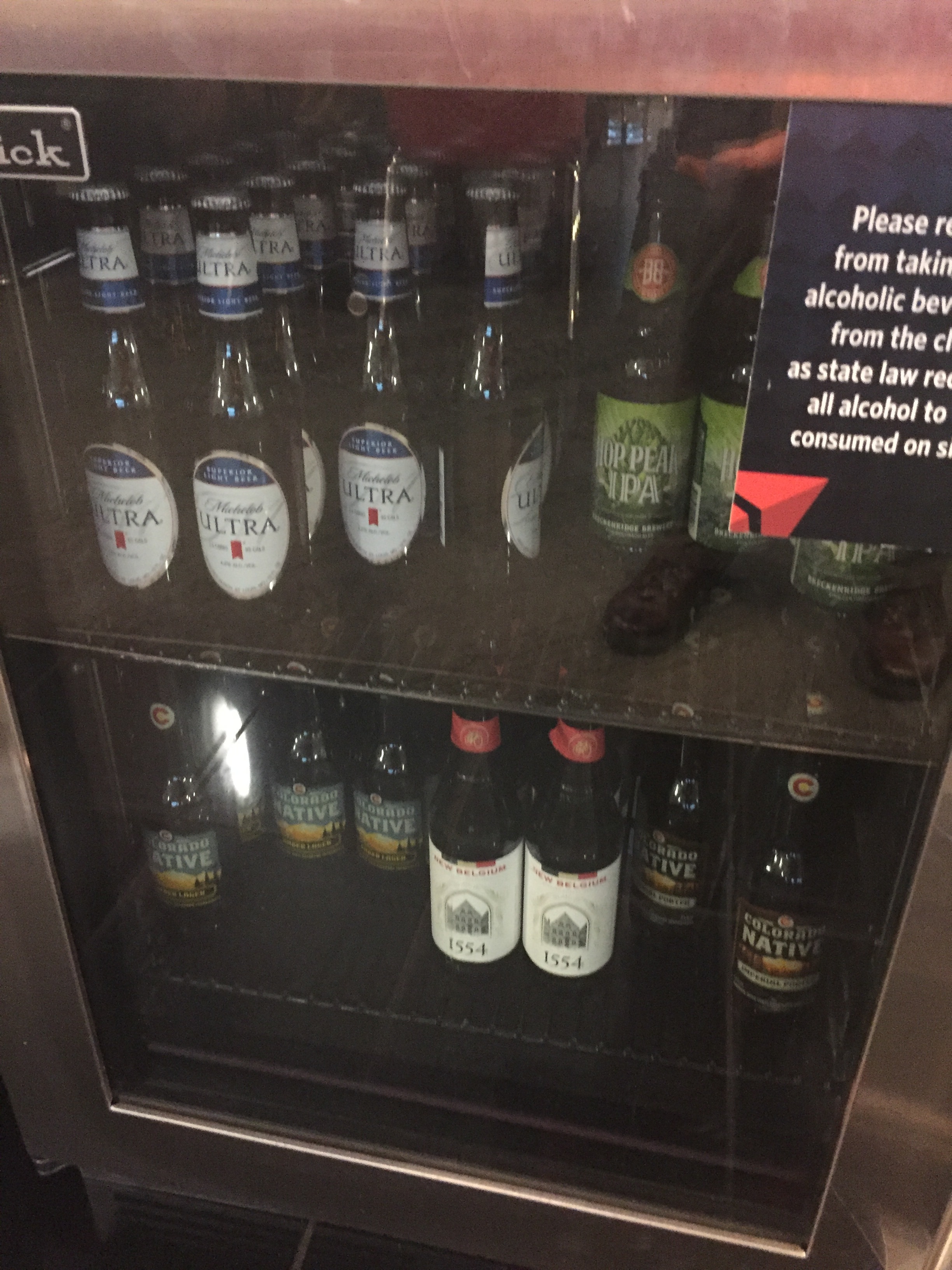 LOCATION
The Delta Sky Club is located on the mezzanine level of Concourse A, just at the end of the bridge connecting the Main Terminal and Concourse A. It is approximately a 5 minute walk across the bridge from the Concourse A security check or a 10 min train ride from the main security check, which recently has had shorter lines. It is approximately a 10 minute walk to the furthest Delta gate.
SETTING
There is a mix of open seating and private booths. The Club offers a quiet break from the busy main terminal. Power outlets are plentifully located around the Club. The Club gets crowded at peak departure times, but it just went through a slight renovation that added additional seats.
AMENITIES
The Club features a self-serve bar with complimentary beer, wine, and spirits. Hot food is available throughout most of the day. Veggies, crackers, cheeses, and dips are available all the time.
Complimentary WiFi is accessible with a rotating password posted throughout the club. Showers are available upon request.
SERVICES
The Sky Club staff is among the best in the Delta system. If you need to change flights or run into any travel issues, I suggest going to the Sky Club rather than a service desk in the terminal (you must have Sky Club access).
OFFICER WAYFINDER'S REVIEW
This Club is much smaller than many other Sky Clubs in the system. The hot food options are somewhat limited, though there is usually at least one or two entree options in addition to soup and sandwiches. However, I'd rather get free food and drinks and relax in the Club than have to pay for it in the terminal and fight for seating.